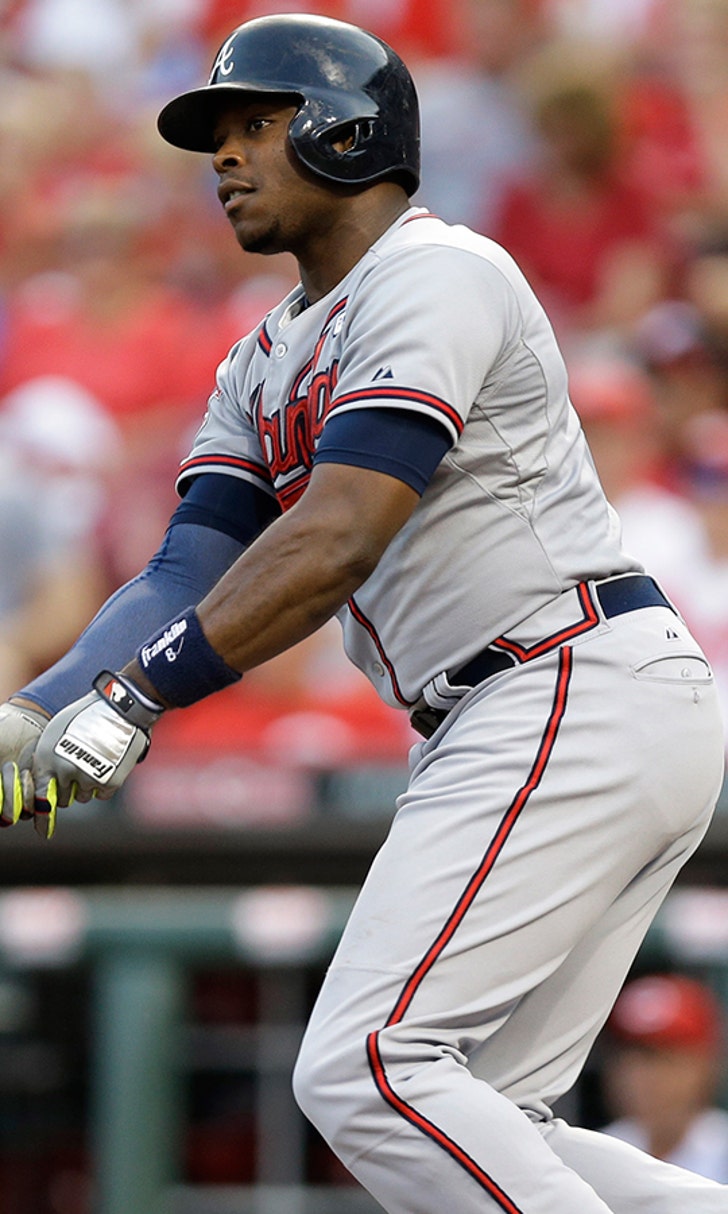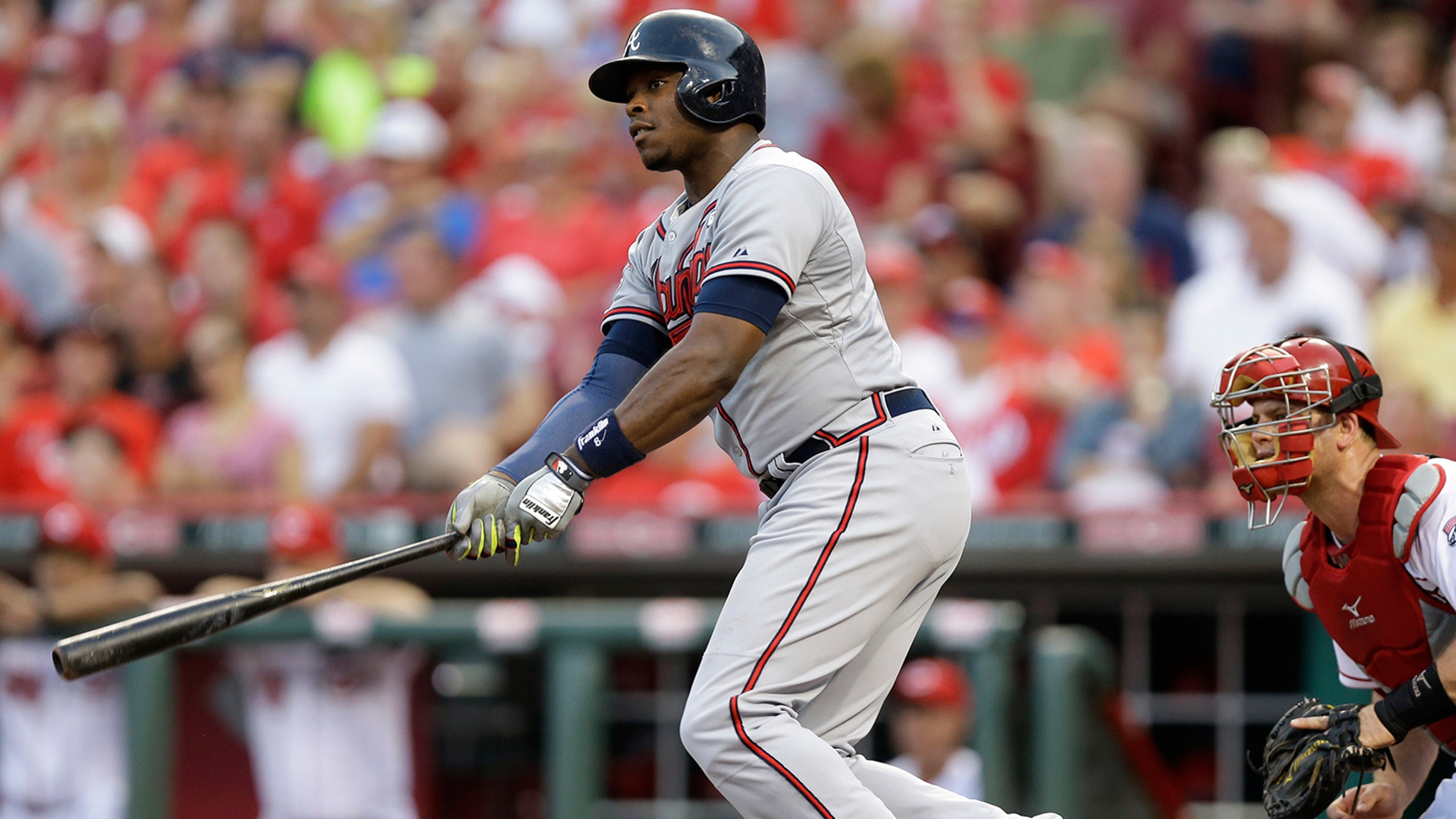 Braves trade OF Justin Upton to Padres
BY foxsports • December 19, 2014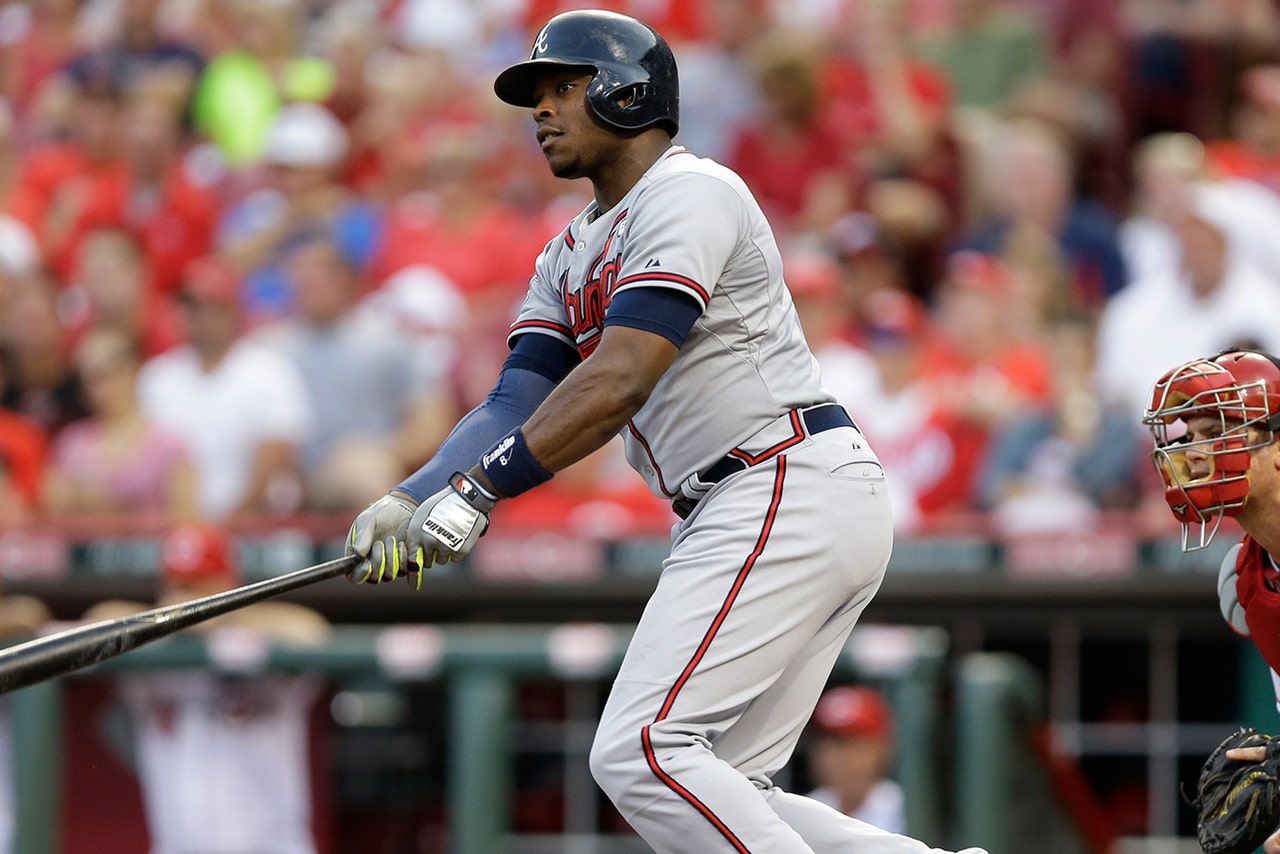 The Justin Upton trade standoff is over.
After months of speculation and a variety of talks at baseball's Winter Meetings, Upton, one of the top right-handed power bats on the trade market, is on his way to the San Diego Padres, the team announced Friday.
In return, the Braves received a minor-league haul, including two former first-round picks: 6-foot-4 left-hander Max Fried and second baseman Jace Peterson. Prospects Dustin Peterson (infielder) and Mallex Smith (outfielder) were also included in the trade haul for Atlanta, as well as the Padres' fourth international bonus pool slot.
The Braves also included right-hander Aaron Northcraft, who pitched for Triple-A Gwinnett in 2014, to San Diego in the deal. 
"It's tough to trade Justin Upton, but it would've been tougher to sign him long-term," Braves president of baseball operations John Hart said on a Friday evening teleconference. "This was a really good opportunity to maximize his value."
Upton, 27, was in a similar position as former Braves outfielder Jason Heyward, who was traded to the St. Louis Cardinals in mid-November. Both corner outfielders were on the final years of their contracts, and though Hart said previously that the Braves would not hesitate to keep Upton on the roster and potentially accept a compensation draft pick in return for a qualifying offer, it was clear that the franchise preferred to find a trade partner.
After weeks of speculation, it turns out that a re-tooling Padres franchise was the final answer. The prospect-heavy price tag was not the original asking price, though.
"Our goal was to find that now-ready guy, but that deal wasn't out there," Hart said. "That just never presented itself. We spent a lot of time talking to a lot of clubs about a lot of different players going through this deal. And I think as the Winter Meetings closed down, we just began to realize that just wasn't going to present itself. No matter how talented Justin Upton is, there just was not a deal out there that was going to allow us to bring in a now-ready guy."
With Friday's deal, the Braves have now traded two of their three best position players this offseason (in terms of 2014 wins above replacement). Upton hit .270/.342/.491 with 29 home runs and 102 RBI in 641 plate appearances last season, good enough for a 3.9 WAR, the 17th-best mark among all qualified outfielders.
As a trade chip for right-handed power -- a rare commodity that the Padres have stocked up on with the acquisitions of Upton, Matt Kemp and Wil Myers -- San Diego is reported to have given up Fried, a 20-year-old lefty and one of the top prospects in its organization, Smith and Dustin and Jace Peterson.
Taken with the seventh overall pick in the 2012 MLB Amatuer Draft, Fried was rated as the third-best prospect in San Diego's system but underwent Tommy John surgery back in August. He's expected to miss the 2015 season.
Hart said he was not concerned with the elbow surgery, citing recent trend of teams drafting top pitchers like Jeff Hoffman (Blue Jays), Erick Fedde and Lucas Giolito (Nationals) despite a track record of elbow issues. Former Braves first-round pick Jason Hursh, who is now one of the top pitchers in their system, also underwent Tommy John surgery during his college career at Oklahoma State.
Jace Peterson, the 58th overall pick in 2011, has a much better professional track record, even breaking in with the big-league club in 2014. A .287/.381/.411 career hitter in the minors, the 24-year-old played 23 games with San Diego last season (with underwhelming results). If Atlanta's staff likes him, he could be in play to see some time at second and/or third base the season.
"We feel very strongly that we like this player," Hart said of Peterson. "It's a shortstop by trade, but to play second base. For sure, he could be a utility player: great makeup, contact bat, left-handed hitter. I think he's going to have the opportunity to compete for our everyday second base job. We've got a young prospect (Jose Peraza) that hopefully is going to be coming in the near future, but right now the second base spot is open. I think he's going to be given an opportunity with (Alberto) Callaspo and Phil Gosselin."
Dustin Peterson (no relation) was rated the 10th-best prospect in San Diego's farm system by MLB.com and spent his 2014 season at Single-A Fort Wayne. Smith might own the most impressive numbers of all. A former fifth-round pick, he is considered one of the fastest players in the minors, stealing 152 bases in his first two professional seasons. He spent his 2014 season in High-A ball raking against opposing pitchers, hitting .327/.414/.475 with 40 steals.
Upton played two seasons for the Braves after coming over from the Arizona Diamondbacks in a January 2012 blockbuster trade. The only remnant from that trade in Atlanta is now third baseman Chris Johnson, who signed a three-years deal with the team last season.
The Braves' offensive issues were no secret in 2014, and moving into the new year it's unclear how they have been fixed. In place of Upton and Heyward, the team signed steady right fielder Nick Markakis (who underwent neck surgery this week) to a four-year deal and moved catcher Evan Gattis back into the outfield.  On paper, it's going to be that Markakis-Gattis-B.J. Upton outfield on Opening Day. The infield added Peterson and Alberto Callaspo, the former A's second baseman coming off a disappointing season, as defense-first catcher Christian Bethancourt looks to step into a full-time role behind the plate.
"I think we're going to be very competitive. Obviously we have two corner outfielders that are gone that we liked very much, but I think what we're trying to do is balance what we do in '15 and '16 and looking at what value we're gonna have for the long-term health of the franchise," Hart said. "That's always been a big part of whatever decisions we make going forward. … We realize we lost some power today with the trade of Justin, but along the way we've still been able to give ourselves some financial flexibility that is going to provide the opportunity for us to at least get as creative as we can going forward. 
" ... I'm not saying we weren't going to be favorites with Justin Upton, but we probably weren't. And I think what we've tried to do is keep an eye on 2015, but at the same point we just didn't want to sitting here in a situation where we didn't at least pay attention to what might be better for the Braves long-term as well."
As for what's next? Hart said the team, with its many holes, is not done. The Braves are still scouring the free agent market for starting pitching to fill the final spot in their rotation.
The final result, as it pertains to the team's outfield, was an expected one.
Heyward and Upton, both one-year rentals, are no longer with the organization, both playing for other National League clubs, and the entire makeup of the Braves' roster has shifted in the aftermath.
---