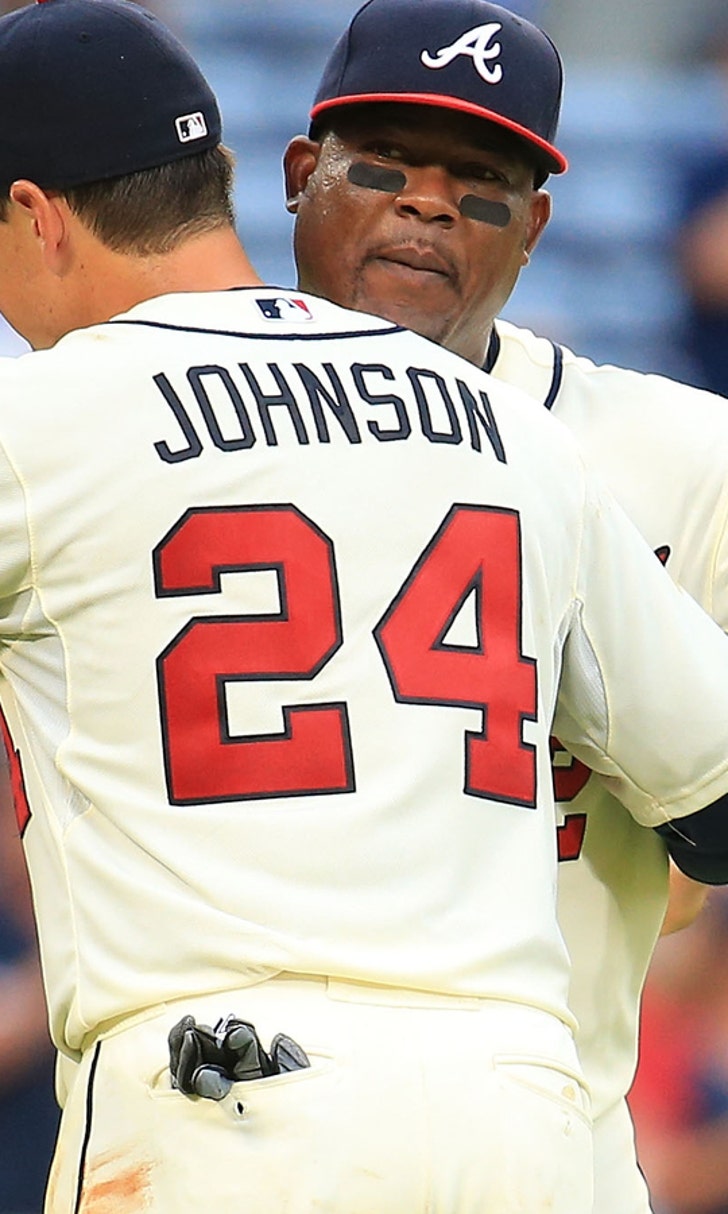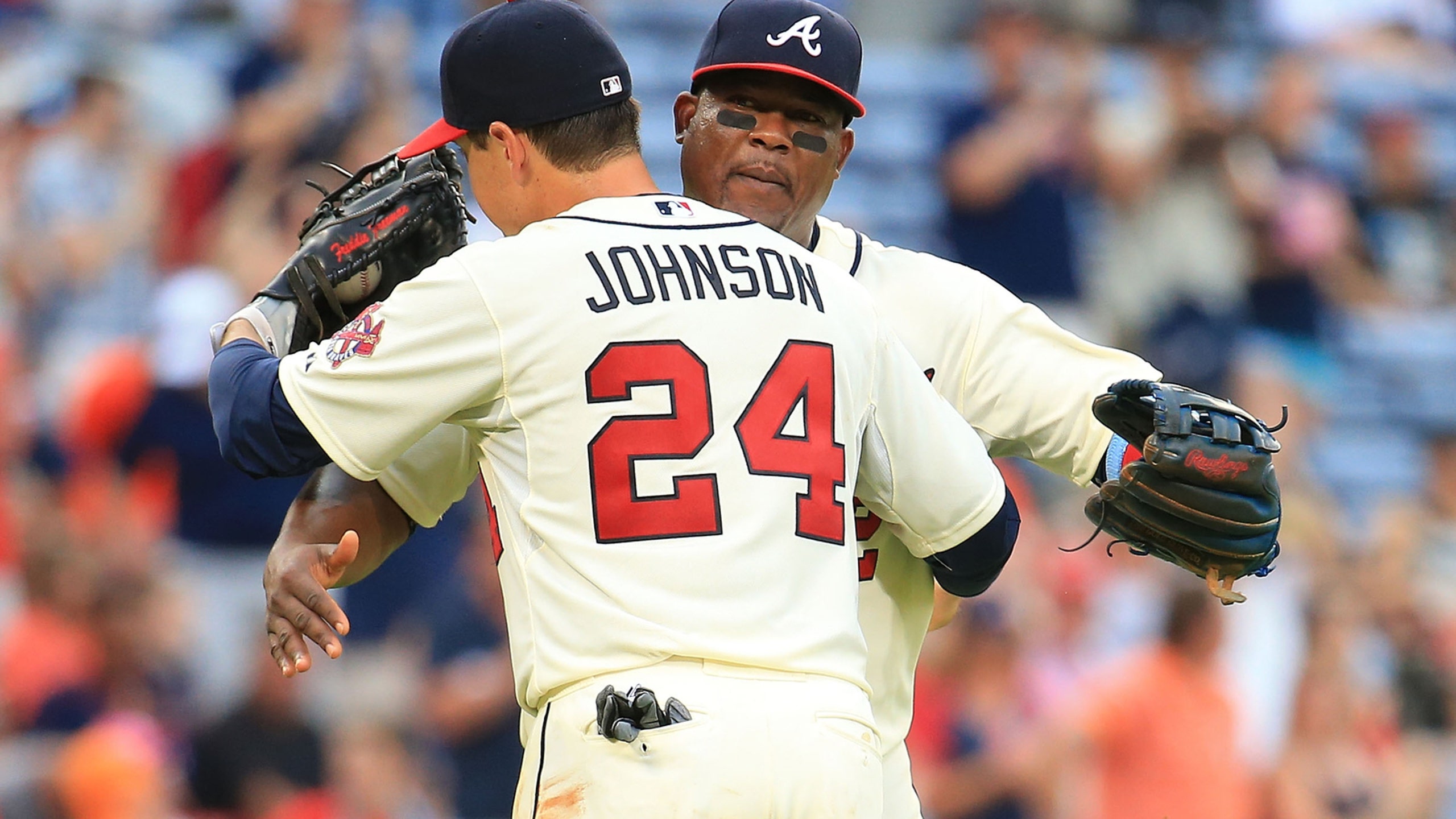 Braves trade Juan Uribe, Kelly Johnson to Mets for young pitching
BY Zach Dillard • July 24, 2015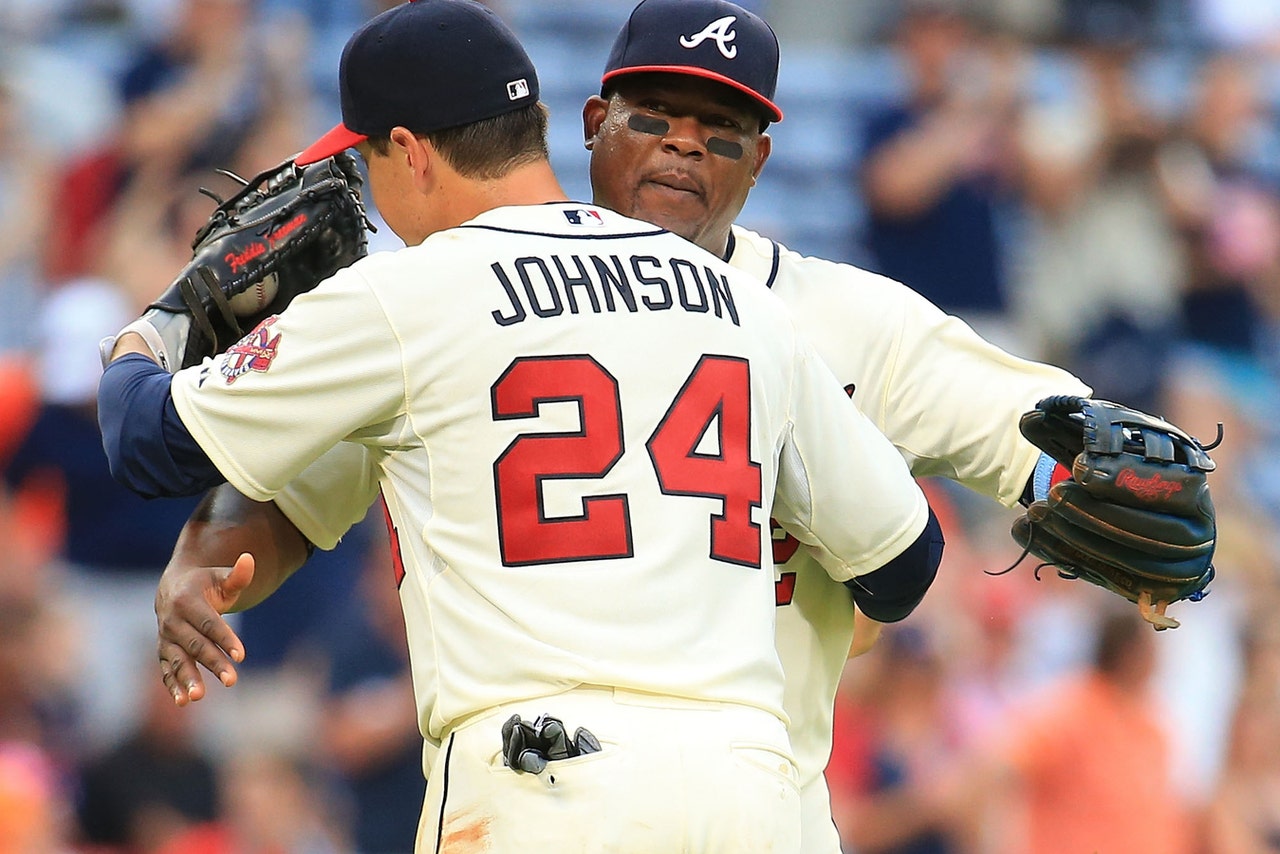 The Juan Uribe Era in Atlanta was successful, albeit short-lived.
The Braves started their trade deadline selling on Friday by dealing the veteran third baseman along with utility player Kelly Johnson and cash to the New York Mets, a team desperate for third-base help without David Wright, in exchange young pitching. The Mets' prospects involved in the deal are minor-leaguers John Gant and Rob Whalen.
The Braves acquired Uribe from the Los Angeles Dodgers earlier this season in a buy-low acquisition, giving up struggling veterans to acquire the ultra-productive third baseman. Unlike his slow start in Los Angeles, Uribe delivered immediately in Atlanta, becoming one of the best hitters in manager Fredi Gonzalez's lineup while posting a .285/.363/.464 slash line with seven home runs. That production is now on its way to New York.
Uribe provides a valuable piece for a Mets lineup that has floundered without Wright, who could return later in the season after being diagnosed with spinal stenosis, and a host of other injuries. An excellent pitching staff, featuring Matt Harvey and Jacob de Grom, has kept New York alive in the division race, but adding offensive help was a necessary step in keeping pace in the playoff hunt. (The Mets also called up Michael Conforto, their top positional prospect, from Doubla-A on Friday.)
Dealing veterans for young pitching is a trend the Braves have followed from the very beginning under first-year president of baseball operations John Hart. The trade could also be seen as a cost-cutting move from Atlanta's point of view, as it saves the $2-plus million remaining on the two major-league contracts, but it's also an apparent sign that the team (understandably) does not see itself as a viable playoff contender in 2015.
After a complete overhaul of the farm system within his first few months on the job, Hart has not shied away from the team's deadline identity as it sits behind the Nationals and Mets in the NL East with a sub-.500 record. By dealing Uribe, one of the team's bets players in 2015, the Braves will almost certainly be in sell mode if the price is right over the next week -- meaning names like Jim Johnson, A.J. Pierzynski and Cameron Maybin will continue to get tossed around.
By also moving Kelly Johnson, who spent time at third base, first base and left field in his career's second stint with the Braves, Atlanta's current options at third base are cut down to struggling Chris Johnson, who started Friday night against the Cardinals. The Braves have been actively trying to trade the latter Johnson, who just last week expressed his interest in being moved given his lack of playing time.
However, Hart & Co. have found it difficult to move the approximate $20 million remaining on his contract. The Braves have not announced a corresponding move to the trade, though infield help could arrive via Triple-A Gwinnett in the coming days.
Gant and Whalen are not considered high-end prospects in the Mets system. Gant, a 22-year-old right-hander and former 21st-round pick, moved up to Double-A after dominating High-A ball earlier this season and owns a 4.70 ERA in 11 starts. A 6-foot-3 arm, the Savannah, Ga., native has shown promise at the lower levels of the minors. Whalen is even more unproven, but he's posted excellent numbers at the lower levels and ranked as New York's 18th-best prospect according to MLB.com. The 2012 draft pick boasts a 3.36 ERA in his first 15 appearances (14 starts) at the High-A level.
Neither pitcher will move the meter quite like earlier Braves acquisitions Matt Wisler, Max Fried, Tyrell Jenkins and so on, but it's clear that the Atlanta front office has a strategy in mind.
Over the next week, it appears that strategy includes the word sell.
---
---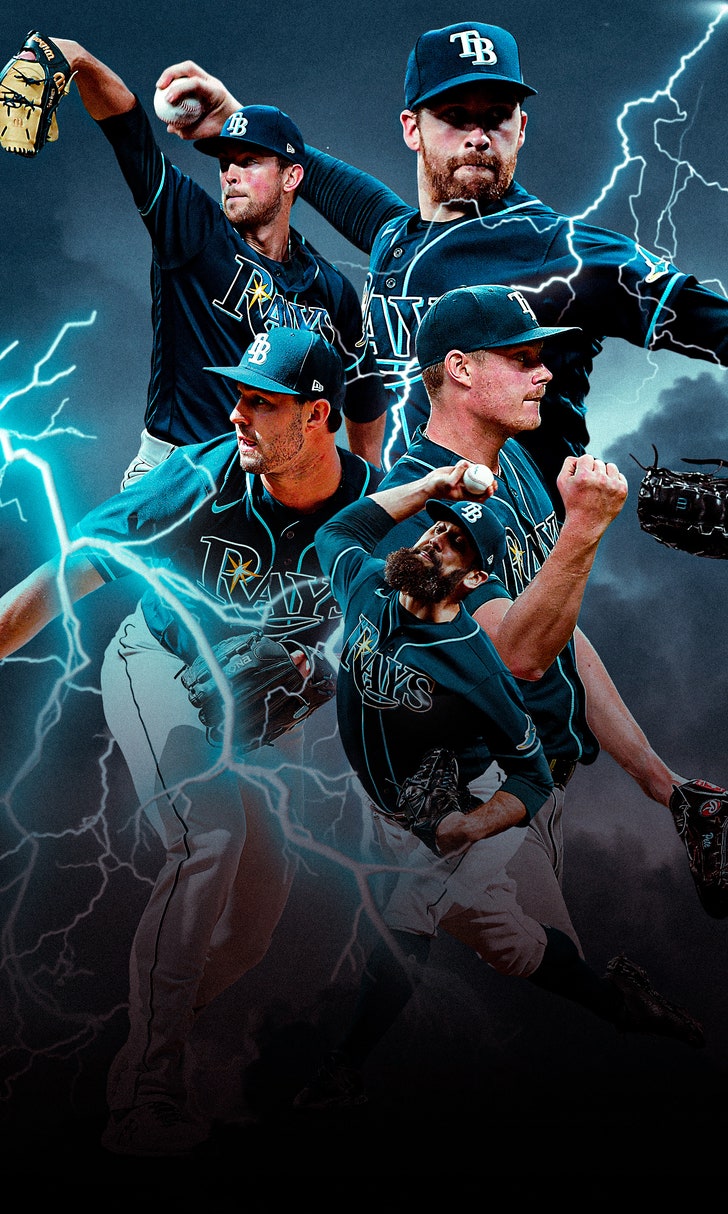 Tampa Bay Rays wading into uncharted pitching territory with 13 closers