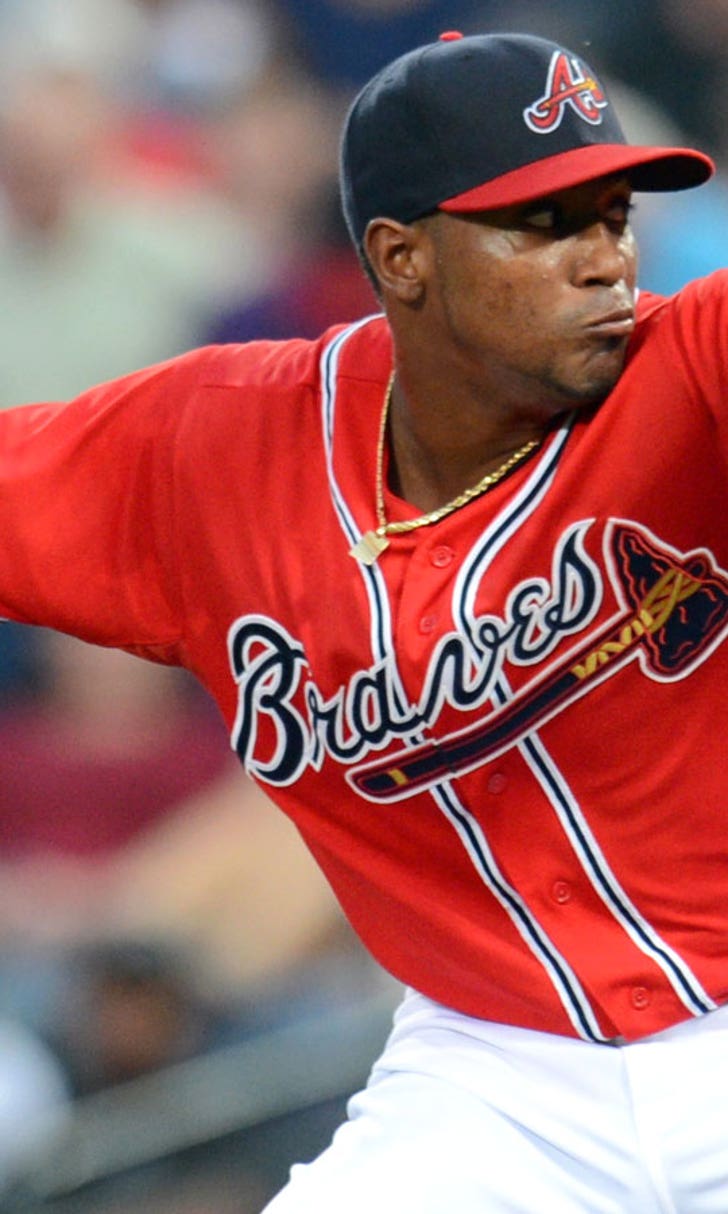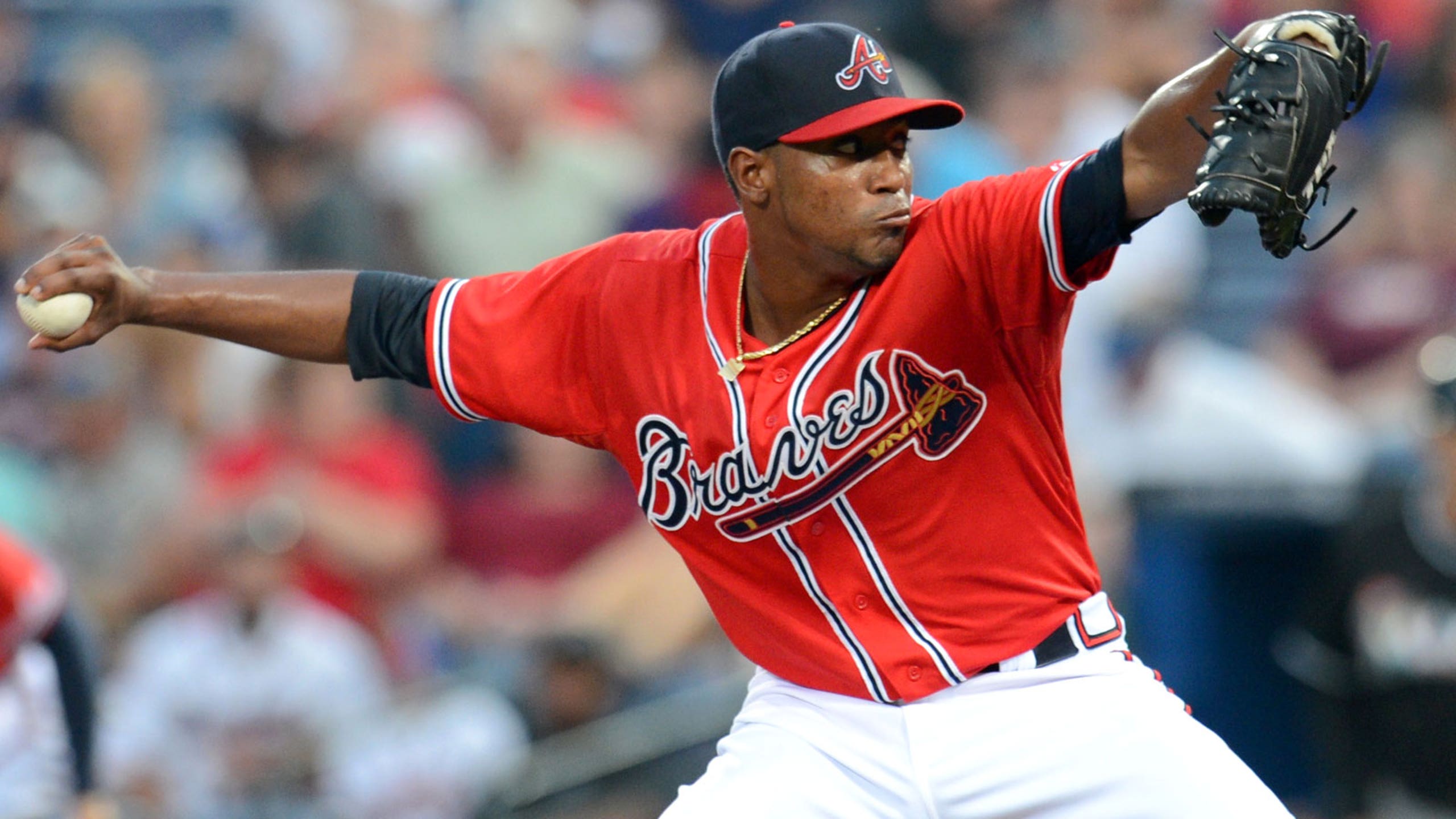 Braves tab RHP Teheran for Opening Day start vs. Brewers
BY foxsports • March 22, 2014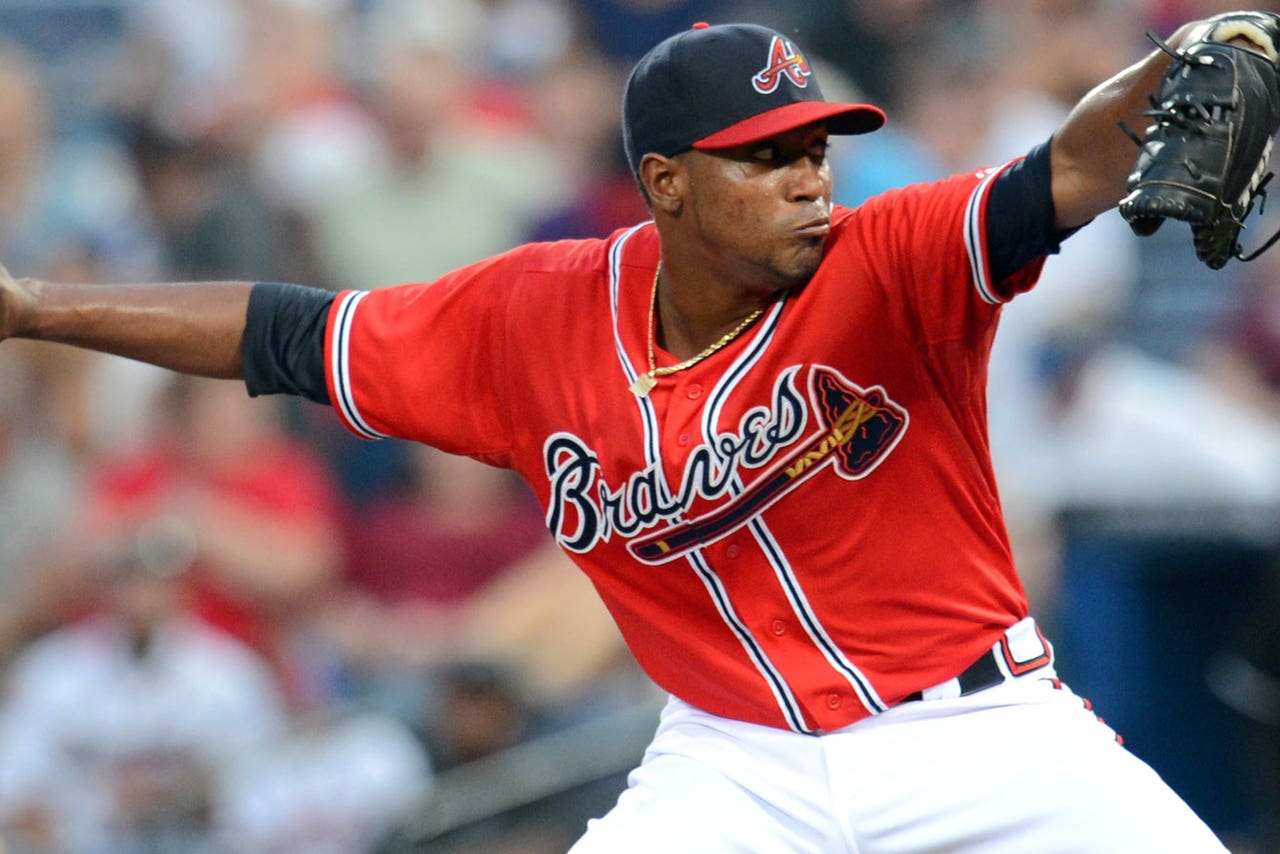 Julio Teheran has quickly accelerated up the Braves' pitching ladder during his brief time in the big leagues. That ascension will be confirmed when the second-year dynamo draws the Opening Day start for Atlanta on March 31.
According to Mark Bowman of MLB.com, Teheran will take the mound for the Braves-Brewers opener in Milwaukee, anchoring a staff that's undergoing a transformation, in the wake of season-ending injuries to Kris Medlen and Brandon Beachy (Tommy John surgeries for both), the suddenly necessary signing of Ervin Santana and subsequent battlefield promotions involving young hurlers Alex Wood and David Hale.
Adding to the uncertainty, Mike Minor (offseason surgery) likely won't come off the disabled list until mid-April.
After struggling in his first three MLB starts for 2013, the Colombian-born Teheran would surrender just three runs or less in 21 of his next 26 outings for the year and walk three or fewer batters 25 times. He also registered three outings of double-digit strikeouts in that span.
As first-year wonders go, Teheran (14 wins, 3.20 ERA, 1.17 WHIP, 170 strikeouts) already shares some elite company with baseball's best arms.
Of the pitchers with 170 or more strikeouts from last season, only four enjoyed better campaigns, at age 22, respectively (MLB stats only):
(Note: Marlins superstar Jose Fernandez doesn't turn 22 until next July. Stephen Strasburg was recovering Tommy John surgery at 22; and CC Sabathia, Cole Hamels and Anibal Sanchez were just a tad less proficient than Teheran at age 22.)
The Braves signed Teheran to a six-year contract in mid-February -- effectively buying out three arbitration seasons and one "free agent" year. (The club also negotiated multi-year deals with closer Craig Kimbrel, outfielder Jason Heyward, shortstop Andrelton Simmons and first baseman Freddie Freeman.)
But the terms of the $32.4 million pact -- with a $12 million team option to boot (2020 season) -- still reek of being a dynamite bargain for the Braves.
---