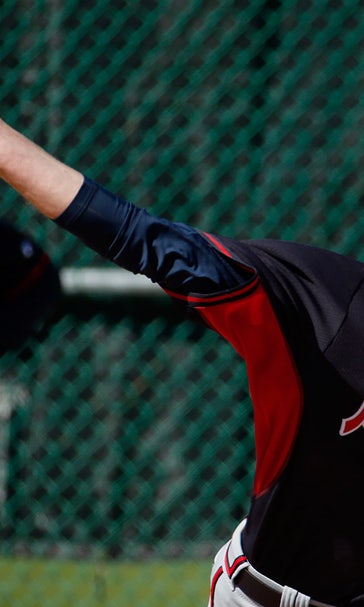 Braves pitching prospect Hursh impressing in camp
BY Zach Dillard • February 23, 2014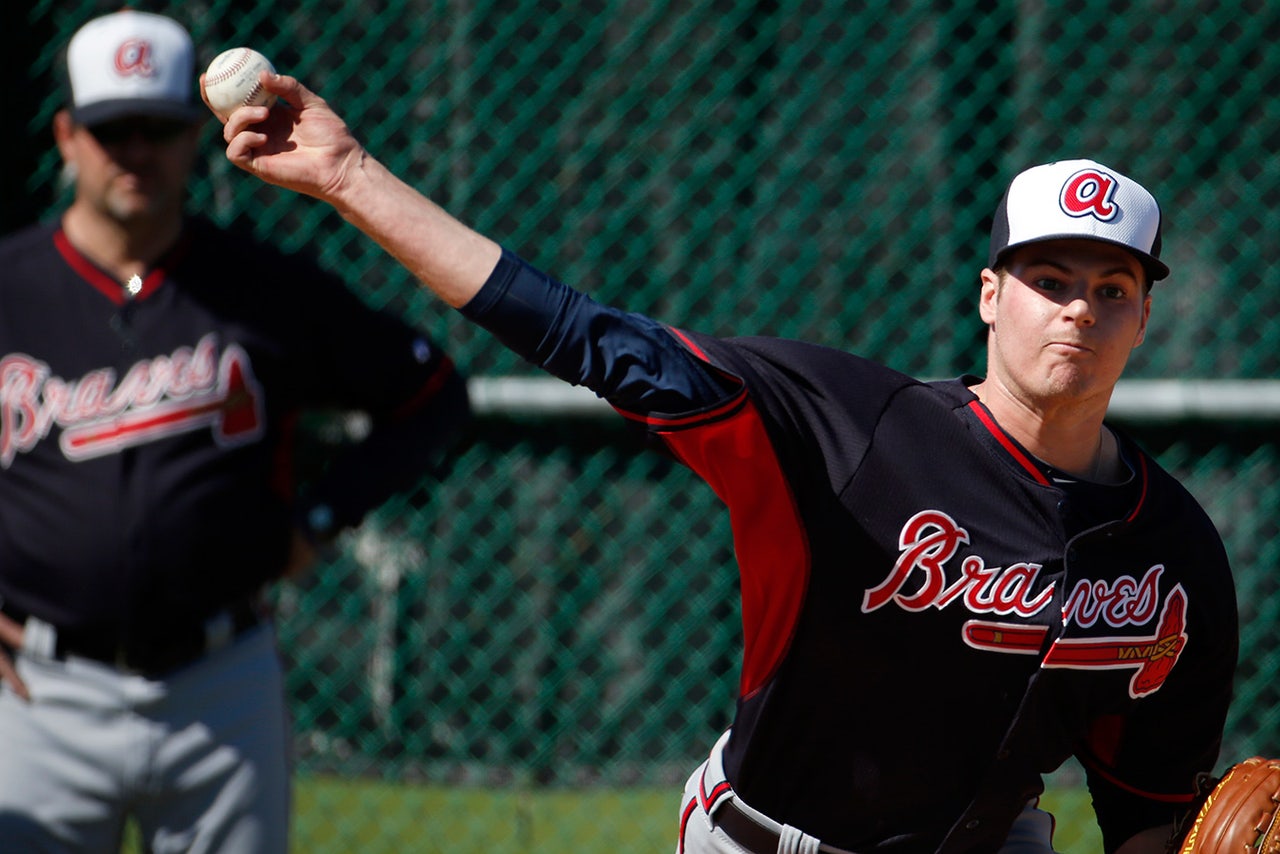 LAKE BUENA VISTA, Fla. -- Back in 2010, the Pittsburgh Pirates took a sixth-round flyer on a converted high school shortstop out of Addison, Texas, one who touched the mid-90s in his only season as a prep pitcher. Fast forward three years, and the Atlanta Braves took a first-round chance on a hard-throwing right-hander out of Oklahoma State who was but one year removed from Tommy John surgery.
Plenty of teams have taken chances on Jason Hursh's arm.
Even his high school one.
"We were a private school and our head coach is actually like a scout with the Rays, so he kinda knew what he was doing. But we also had a lot of talent, so it was kinda one of those deals where it was my senior year and we ran out of pitchers so they were like, 'Hey, you're gonna have to pitch this year,'" Hursh said of his prep career at Trinity Christian Academy. "So I went and got a few lessons and jumped on it."
Trading in his self-described mediocre bat for his arm, Hursh stepped on the mound and threw his fastball in the low-90s in his first start. That was on a cold day. As the days got warmer, the radar gun's readings climbed. Soon, the 6-foot-1 pitcher began attracting big-time college offers -- much better than the JUCO variety he was expecting as a shortstop. He chose Oklahoma State, one of his first offers, fairly quickly. Then the Pirates picked him. Then decision time.
"I always threw hard. I always had the arm, it was always there. But I didn't know where it was going all the time," said Hursh, the Braves' first-round pick in last year's amatuer draft. "I knew the better route was to go to college and learn how to pitch a little bit and just mature more as a person. Get bigger, get stronger. So far it's worked out for me."
As the 22-year-old continues to piece it all together -- his routine, his mechanics, his confidence -- the Atlanta Braves are in line to reap the future benefits.
In his first nine professional starts at Single-A Rome last season, Hursh posted a 0.67 ERA in 27 innings, allowing 20 hits and striking out 15. The South Atlantic League did not have an answer for him. When healthy, very few hitters have. In 20 career starts at Oklahoma State, a total stunted by the Tommy John surgery that caused him to miss the entire 2012 campaign, he posted a 2.71 ERA with 96 strikeouts in 136 innings.
With just three full years of pitching experience under his belt, Hursh is already in the Braves' big-league camp down in Lake Buena Vista, lockered on the "prospect side" of the clubhouse but impressing a coaching staff that has not been shy about fast-tracking young, home-grown pitching talent in recent seasons. Last season, left-hander and 2012 second-round pick Alex Wood, a college arm out of the University of Georgia, made it on the club's 25-man roster in his first full season as a pro, finding immediate success in both starting and relief roles.
If the talent projects, Atlanta has not been shy to use it.
The Braves were one of the youngest groups in baseball last season, and 2014 is shaping up in similar fashion.
It's been an organizational focus under Frank Wren and his staff to overload the farm system with top-tier pitching prospects and it's worked out quite well: the team's Opening Day rotation could consist of five homegrown, under-29 pitchers. Since Wren took over the general manager's position for John Schuerholz in October of 2007, the franchise has spent five of its six first-round picks on pitchers: Brett DeVall, Mike Minor, Sean Gilmartin, Lucas Sims and Hursh. Thirteen of the franchise's 24 picks in one of the first four rounds have been pitchers as well, unless star shortstop Andrelton Simmons, who was drafted as a pitcher, is thrown into the mix. Then it's 14. Fifty-eight percent of high-value picks is not just a coincidence. It's a philosophy.
And the Braves are hitting at a fairly high rate, too.
"You see it when you're throwing bullpens," manager Fredi Gonzalez said of the overall pitching talent in camp. "You see guys that got some pretty good arms. And I think that Tony DeMacio, our scouting director, does a terrific job coveting those pitchers. You know, you've got guys that are five or six deep in that position in the minor leagues. You've got Hursh, you've got (Shae) Simmons throwing the ball well, on and on. They're pretty darn good.
"You've seen the guys that have come up over the last three or fours years since I've been here, at the very least -- I can talk about that -- you've got a chance at the rotation being all home grown, you know, with Woody (Alex Wood). And the sixth guy is David Hale. ... We've got some pretty talented pitching strength."
Hursh, along with up-and-coming prospects Lucas Sims (19), J.R. Graham (24) and Mauricio Cabrera (20), is part of a corps of prized prospects that will look to compete for starting jobs over the next few seasons. That's not including a host of young arms taking the relief route. Their presence in the farm system should give the team flexibility -- in terms of the salary cap, potential injuries and/or the trade market -- over the next three or four seasons. That's all well and good for the organization's future prospects on the rubber, but for a guy still trying to find his place? That's called competition.
"It's like that with every club, but especially the Braves because they focus so much on pitching. Just the pitchers they've groomed throughout the years, it's crazy. At the same time, I look at it and I'm getting the best coaching, from a pitching aspect. ... But yeah, when you look at it, you're surrounded by tons of good pitchers."
Many inside the team's clubhouse are eyeing Hursh's locker thinking the exact same thing.
---