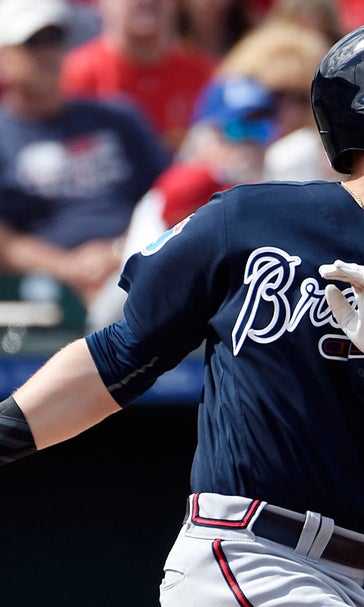 Braves activate Ender Inciarte, option Adonis Garcia to Triple-A Gwinnett
May 6, 2016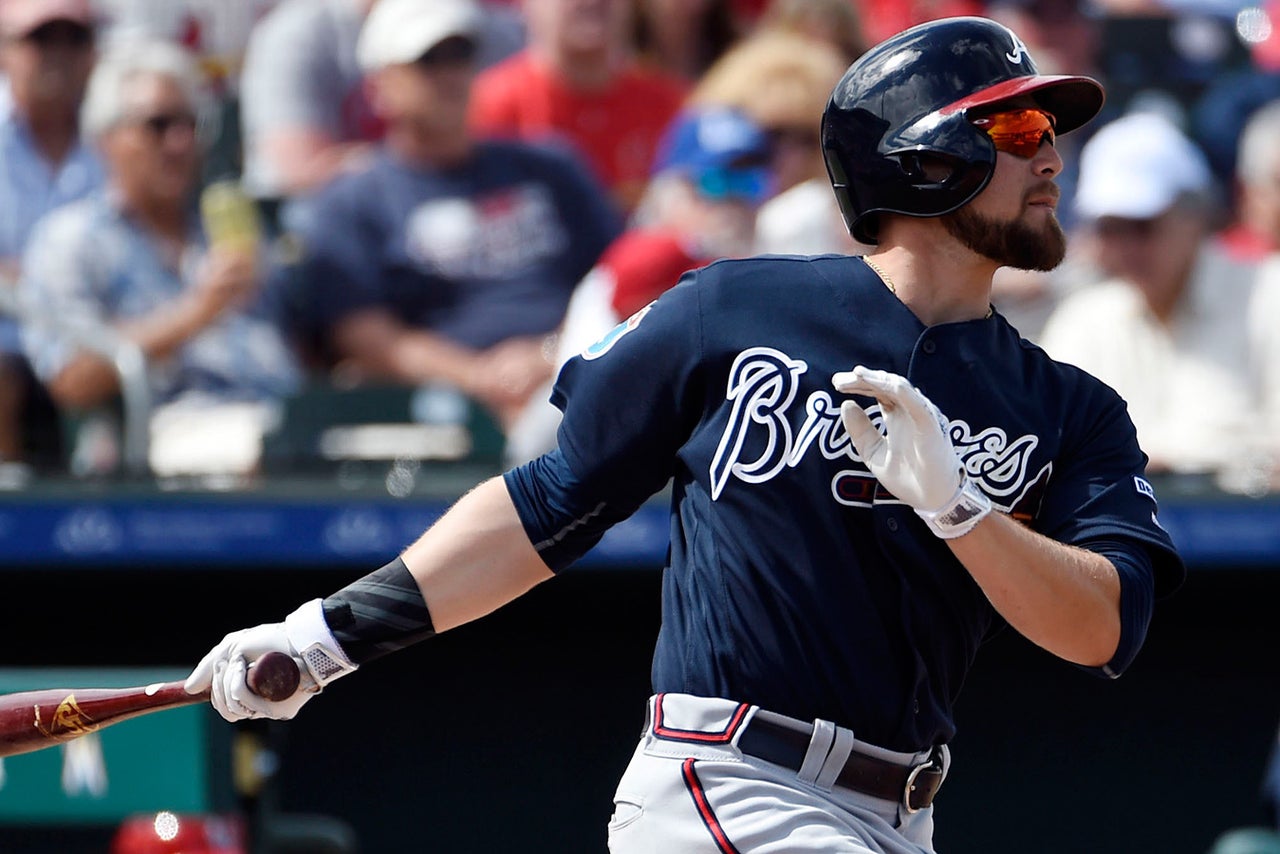 Prior to the team's 7-2 loss to the Arizona Diamondbacks, manager Fredi Gonzalez said the Braves held a 90-minute meeting to discuss their roster options once outfielder Ender Inciarte was ready to return to the 25-man roster.
The organization revealed those plans late Friday night.
Inciarte will be activated from the 15-day disabled list on Saturday after battling back from a hamstring injury while the team optioned Adonis Garcia, who has logged starts at third base and left field this season, to Triple-A Gwinnett. The crucial element to the corresponding roster move is that rookie outfielder Mallex Smith will remain on the major-league roster after tallying nine hits in his past six games.
Inciarte, one of Atlanta's major offseason additions, returns to the fold against his former team after playing in just three games in 2016. One of the top defensive outfielders in baseball, Inciarte is hitting .250/.400/.250 in just 10 plate appearances.
His addition will give Gonzalez his primary leadoff hitter back and allow for more lineup flexibility moving forward.
After speaking with Gwinnett manager Brian Snitker on Friday, Gonzalez and the organization believe the 25-year-old's hamstring is back to full health.
"I talked to Snit this afternoon ... and he said that he went to right-center field to catch a ball that if it wasn't for the wall he would've ended up in the condos in right field when he caught it," Gonzalez said. "And he goes, 'Fredi, if his hamstring can hold up at 11 o'clock in the morning or whatever time it was on that play, he's fine. He's ready to go."
The demotion of Garcia, 31, only adds to the franchise's shifting focus on youth.
After a fast start, Garcia exited Friday's game hitting just .250/.319/.308 with one home run in 113 plate appearances. His glove had become an issue for the team — leading the organization to start questioning his future at third — but, given his offensive struggles, he became more and more of a liability.
The Braves have a couple options at third in Reid Brignac, Daniel Castro and Kelly Johnson, to name a few, before adding Gordon Beckham after he recovers from his own hamstring injury.
Smith, meanwhile, has put a difficult start behind him. The speedy 23-year-old's offensive numbers continue to slowly climb (.227/.292/.364 with four steals) and he's brought a plus glove to the outfield in Inciarte's absence. The assumption is that Smith can shift left field as the more experienced Inciarte reclaims his spot in center, though Gonzalez did not confirm on Friday afternoon.
---
---