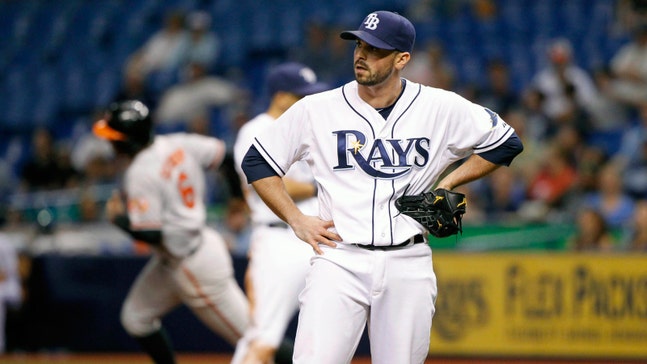 Brandon Gomes gives up 2-run homer in 7th, Rays fall to Orioles
Published
May. 7, 2014 10:29 p.m. ET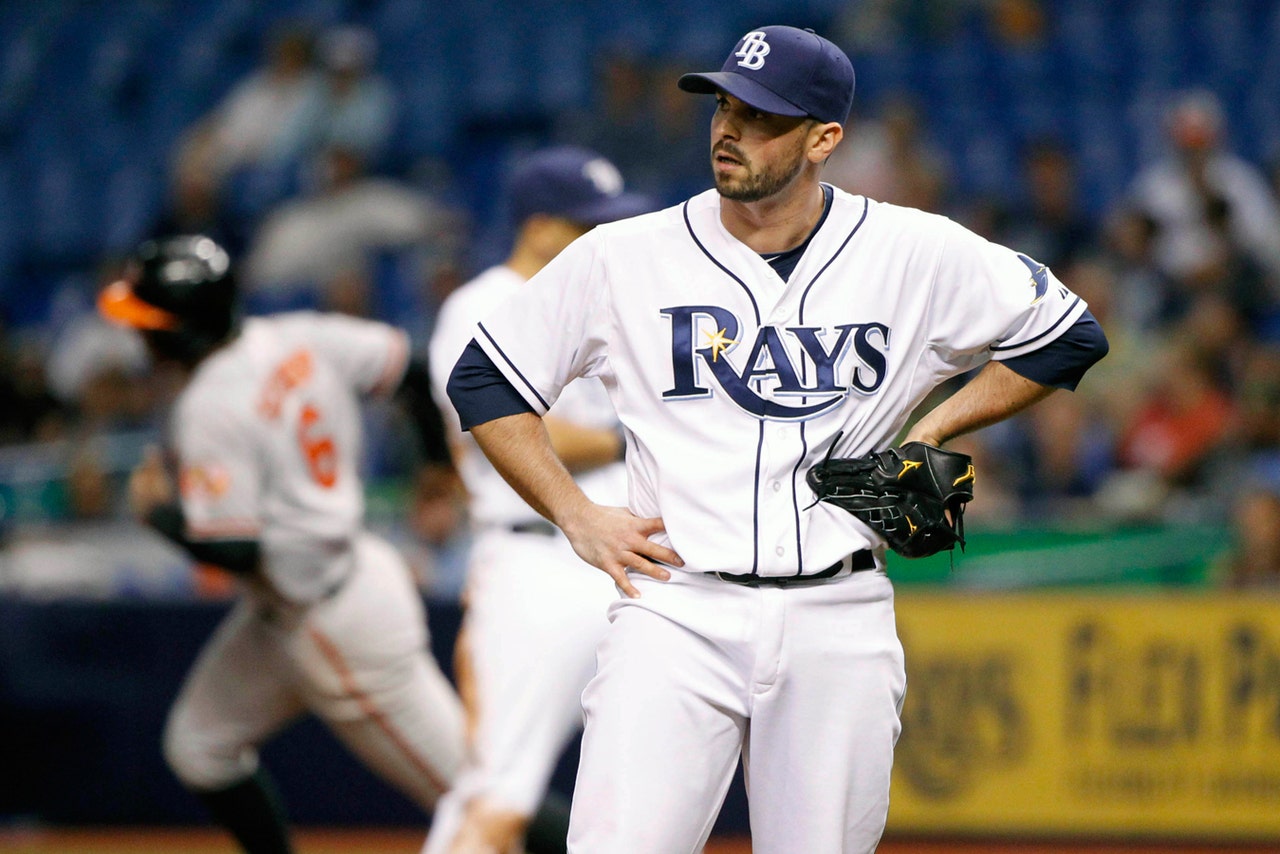 ST. PETERSBURG, Fla. (AP) -- Three bad pitches, resulting in three home runs, doomed the Tampa Bay Rays.
Adam Jones hit a pair of solo homers off Cesar Ramos, and Jonathan Schoop launched a tiebreaking, two-run shot in the seventh inning off Brandon Gomes that lifted the Baltimore Orioles over the Rays 4-3 Wednesday night.
It was the Rays' first one-run loss of the season -- they had won six one-run decisions to start the year. Tampa Bay is 0-4 overall against Baltimore.
Ramos gave up only three hits in 5 2-3 innings, the longest start of his major league career. The left-hander wasn't happy about manager Joe Maddon replacing him with Gomes to get Jones for the final out of the sixth. Ramos had thrown only 72 pitches and had given up three hits, including Jones' home runs.
"It's a decision I can't control, and I'll just go out there and do it again next time and hopefully (make it to) the seventh, and so forth," he said.
"I made two mistakes out over the plate and paid for it on the good hitter, but I'm just trying to be as efficient as I can be," he said.
Maddon said it would have been "pressing your luck" to ask Ramos to face Jones for a third time.
Gomes (2-2) got two outs in the seventh before giving up a single to Steve Pearce and then Schoop's home run on an 0-2 pitch.
"I executed everything I wanted to the whole night, and that pitch wasn't in or up quite enough," Gomes said. "He did a good job of getting his hands into it and pull it out of the park so I've got to tip my cap to him. But (it was) one mistake, and in this division, that's it."
Jones hit leadoff homers in both the second and fourth in his fourth multihomer game.
"They were pitches right down the middle, weren't they?" Jones said. "That's the rule of thumb. If it's a pitch right down the middle, you might as well swing at it."
Ryan Webb (1-0) went 1 1-3 scoreless innings for the win. Tommy Hunter struggled for the second straight game, pitching the ninth for his 10th save.
One day after working out of a bases-loaded, one-out jam in a 5-3 win, Hunter again ran into trouble in the ninth.
Wil Myers led off with a double, moved up on Yunel Escobar's one-out single and scored on a single by Ryan Hanigan. Ben Zobrist then had a soft lineout and Desmond Jennings lined back to Hunter.
David DeJesus had cut the Rays' deficit to 2-1 on a solo homer off Bud Norris in the fifth.
Tampa Bay tied it at 2 on a pinch-hit RBI single by Sean Rodriguez during the sixth.
Both Norris and Ramos gave up two runs and three hits in 5 2-3 innings.
NOTES: The Rays lost their fourth straight home game. ... Orioles RHP Ubaldo Jimenez (1-4) and Rays LHP David Price (3-2) are the scheduled starters for the series finale Thursday night. ... Price has 55 strikeouts and five walks in 48 2-3 innings this season.
---