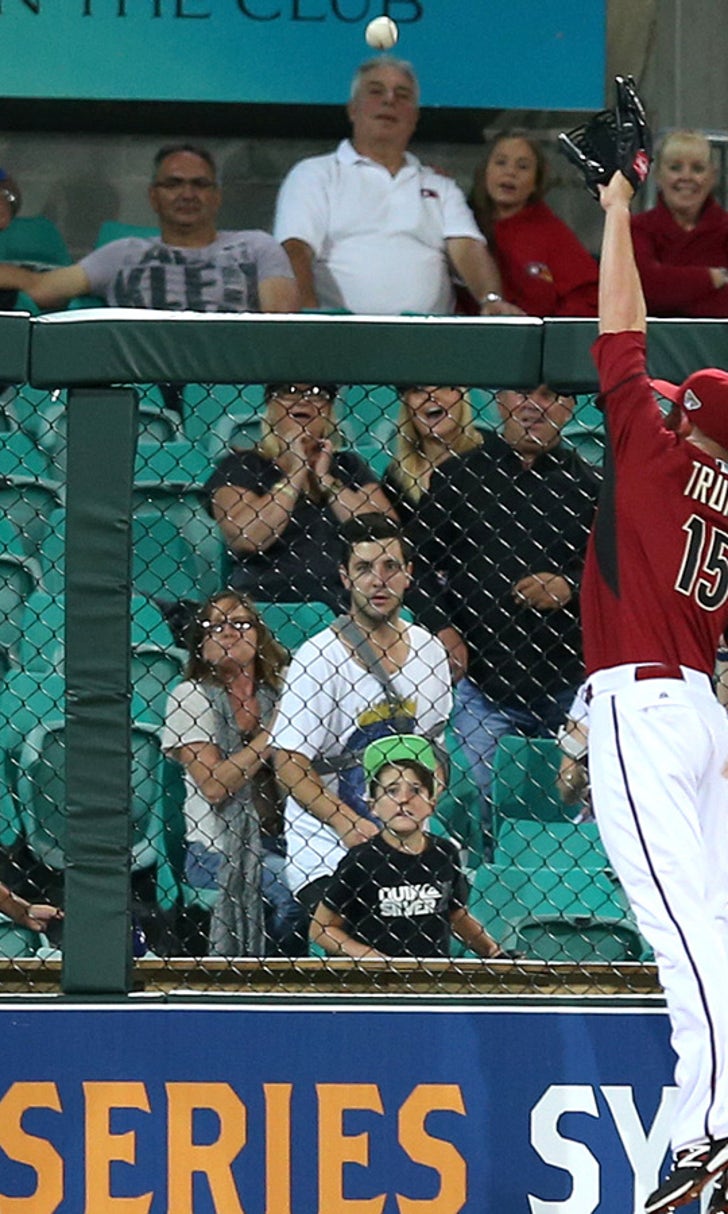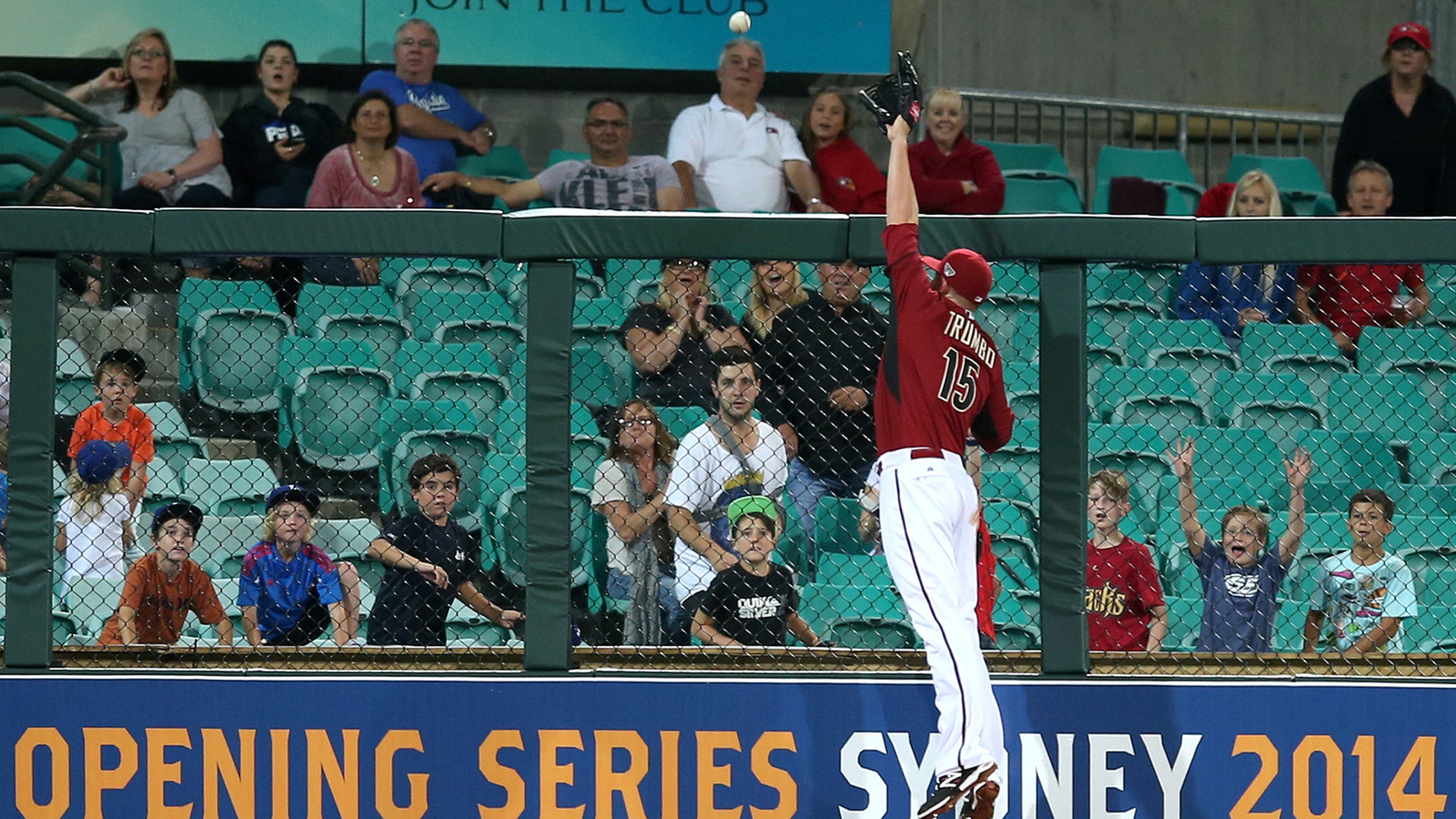 Bradley struggles in Australian exhibition
BY foxsports • March 21, 2014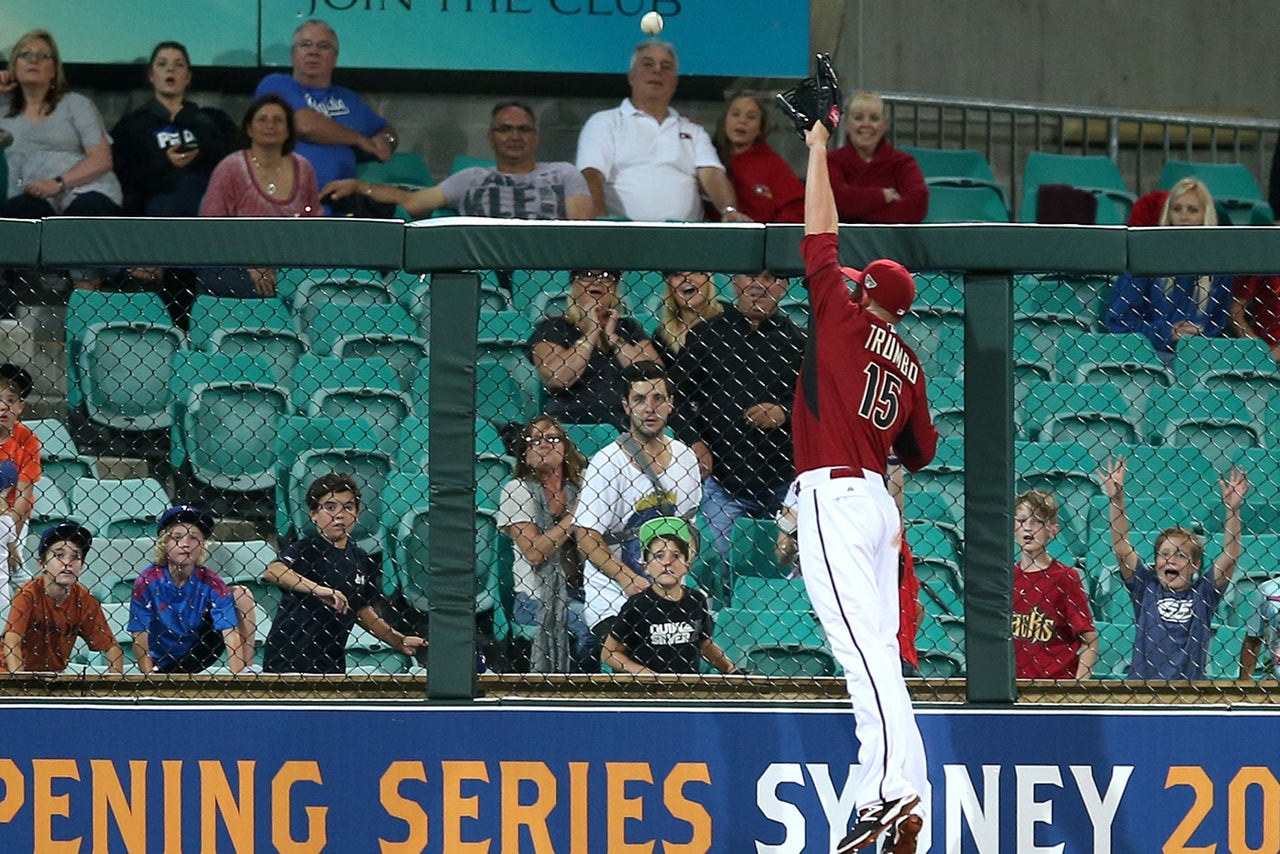 SYDNEY -- With a potential spot in the starting rotation on the line, Arizona right-hander Archie Bradley was unimpressive while getting knocked around in the Diamondbacks' 5-0 loss to Team Australia in an exhibition game at Sydney Cricket Ground on Friday.
Bradley is a possible replacement in the rotation for the injured Patrick Corbin as the Diamondbacks prepare for the Major League Baseball season opener against the Dodgers on Saturday.
But Bradley gave up three runs, including a home run and six hits along with three walks and three strikeouts in 3 2/3 innings.
"Archie didn't have his command very well and they did a good job getting at him," Diamondbacks manager Kirk Gibson said. "He's got some things to learn and that's one of the reasons we threw him into this game. I think he's understanding what he's got to do. He's a young kid. People put a lot of expectations on him, it's part of the process."
The Diamondbacks stranded 11 runners while Paul Goldschmidt was hitless in four at-bats.
The Dodgers beat Australia 4-2 on Thursday after the home side led 2-0.
NO CLUTCH HITS: Diamondback sluggers Paul Goldschmidt and Mark Trumbo both struck out with men on first and second -- Goldschmidt in the first before cleanup hitter Martin Prado hit into an inning-ending double play. Trumbo did it in the fourth. Then, after Arizona loaded the bases with two out, A.J. Pollock hit into a fielder's-choice grounder to end the inning. In the seventh, Goldschmidt lined out to left field after to end the inning after the Diamondbacks had two on with no out. "We're 0 for 11 with runners in position, that's not usual," Gibson said. "They pitched us well, too, and they got strike one on us. Got to give them credit. They had a good game plan and executed it well, and we were unable to make adjustments on them."
FIELDING LAPSES: The Diamondbacks didn't help their cause when a few defensive lapses gave the Australians a 2-0 lead. In the first inning, Bradley walked leadoff hitter Mitch Dening, who eventually scored from third when a hard drive by Luke Hughes went under Prado's glove at third, but it was ruled a hit by the official scorer. Australia took a 2-0 lead on Stefan Welch's run-scoring single in the third after loading the bases with no outs. Dening hit a double over the head of Pollock, who initially took a few steps in and appeared to misjudge the ball.
STARTING TIME: Australia starter Tim Atherton went three scoreless innings to get the win, allowing three hits with two strikeouts. He left with a 2-0 lead. Seven Australian pitchers blanked the Diamondbacks, who had nine hits but never managed to string them together.
TRAINER'S ROOM: Diamondbacks manager Kirk Gibson said Corbin, who could be out for the season with a partially torn ligament in his left pitching elbow, will have more medical testing done Monday in the United States to determine the extent of the injury and whether it will require surgery.
DOUBLE DUTY, STAGE II: Sydney-born Ryan Rowland-Smith of the Diamondbacks threw a perfect inning with a strikeout for Australia in its loss to the Dodgers on Thursday. Rowland-Smith, trying to get a reliever's spot in the Arizona bullpen, didn't get into Friday's game, likely because Gibson wanted to save him for the series opener or Sunday's finale of the two-game series.
---