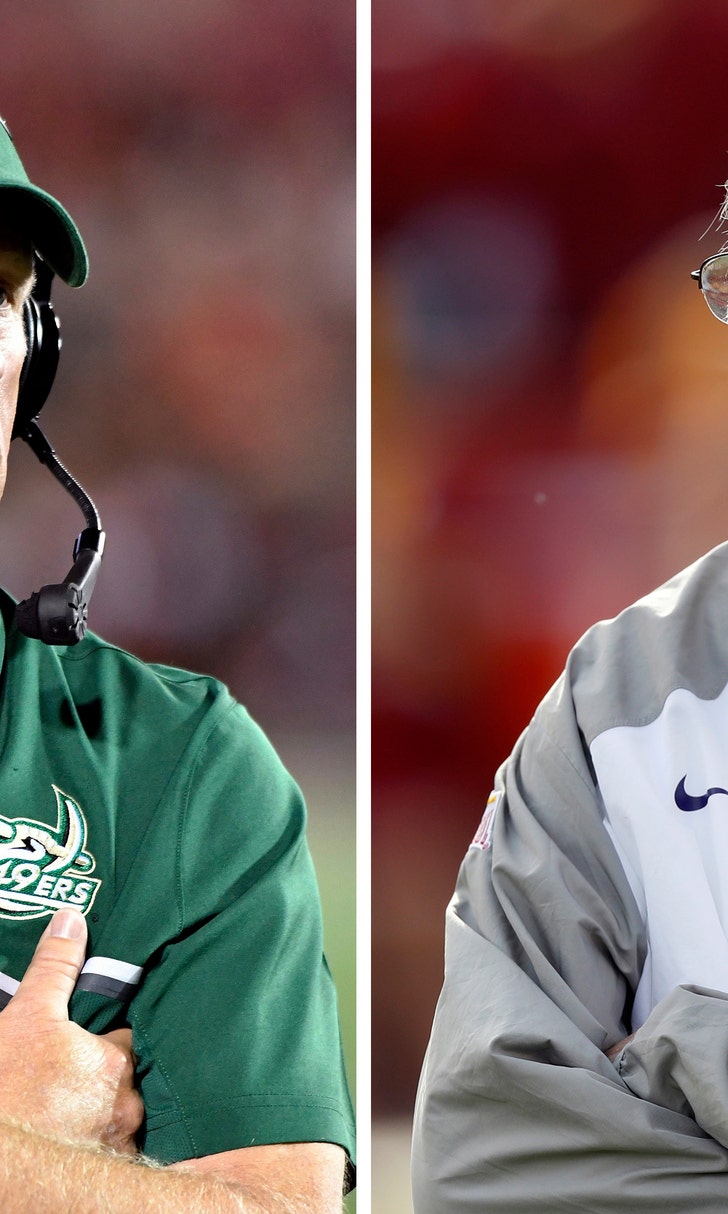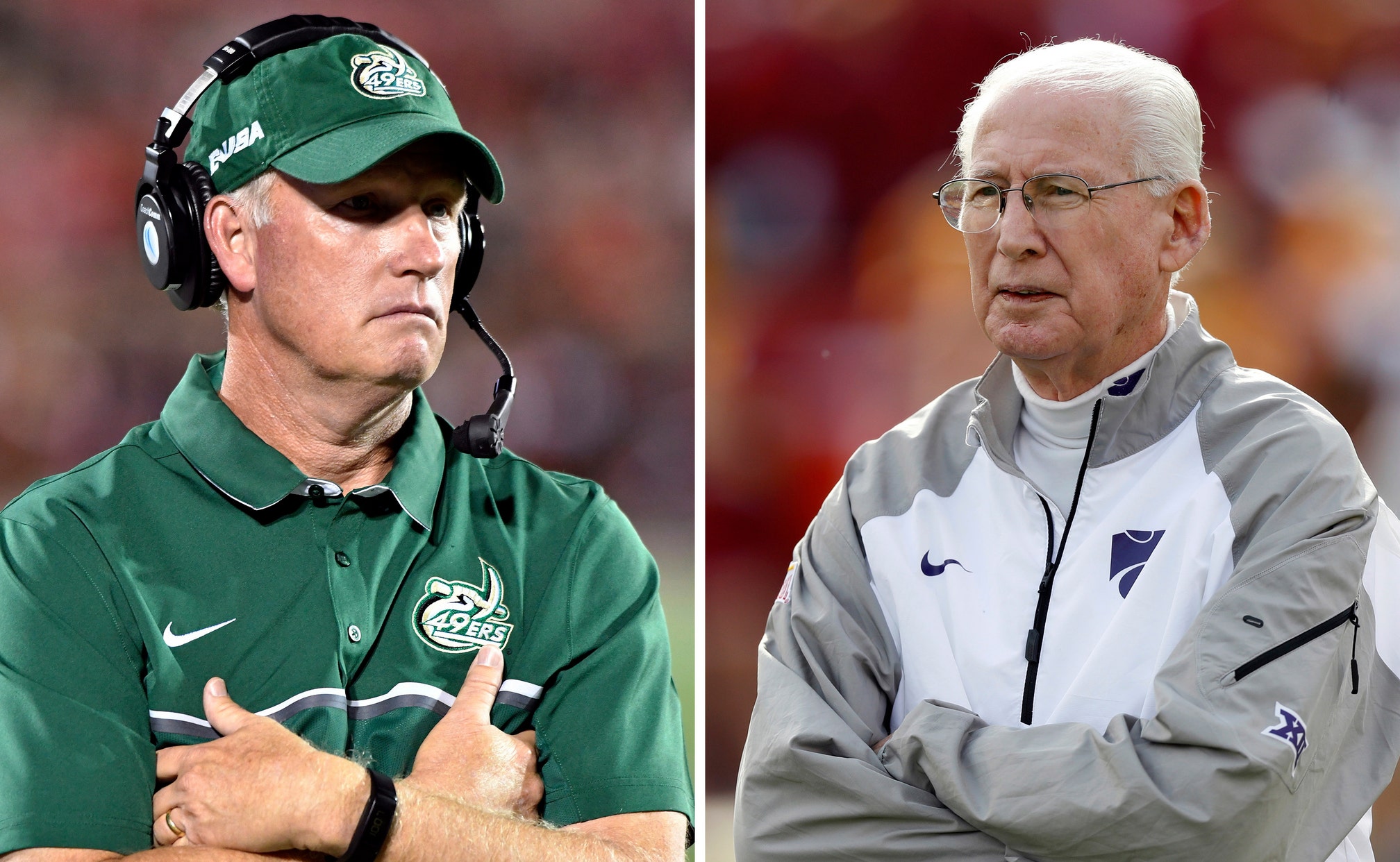 Brad Lambert returns to K-State as Charlotte's coach
September 8, 2017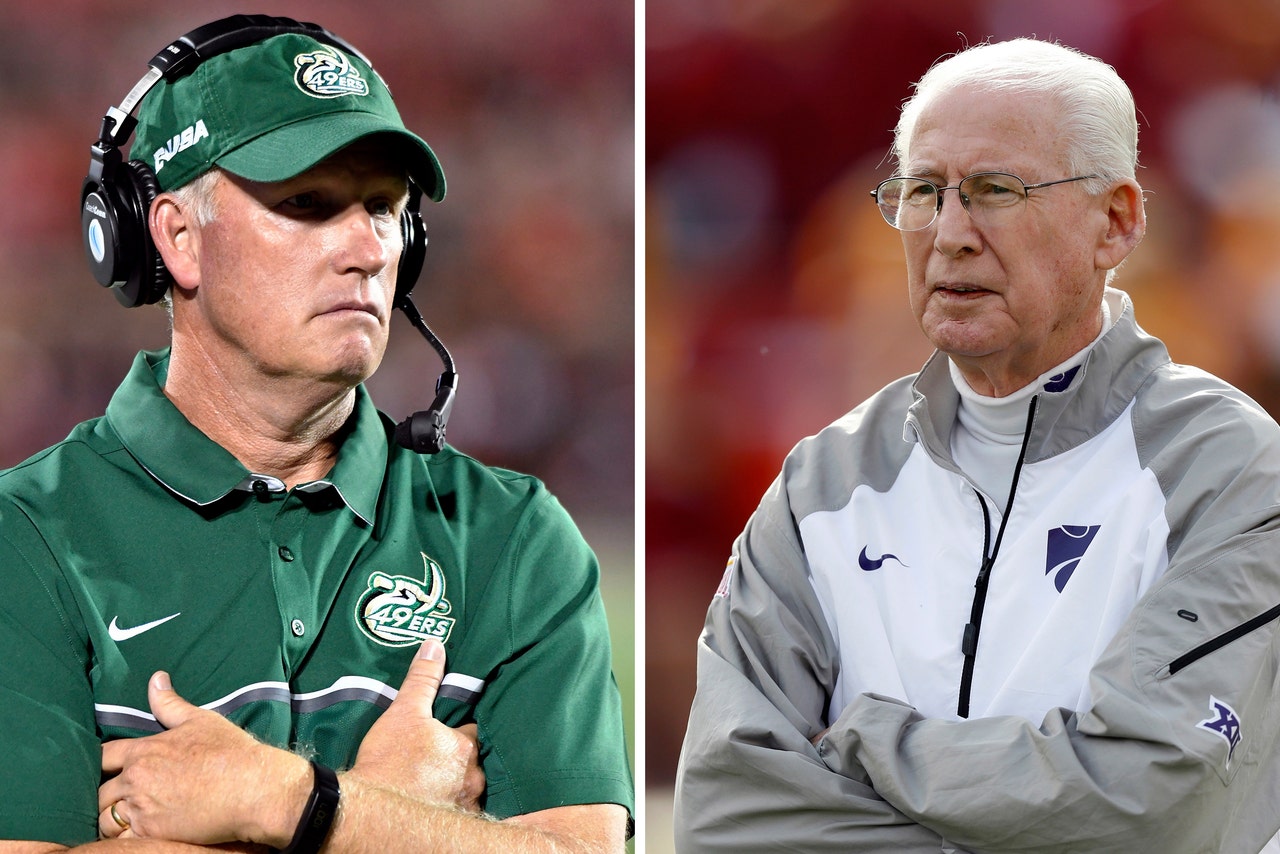 MANHATTAN, Kan. -- Brad Lambert remembers quite vividly the dark days of Kansas State football.

Now the coach at Charlotte, Lambert was born in the small town of Hoxie and starred as a defensive back for the Wildcats in the mid-1980s. It was a period under coaches Jim Dickey and Stan Parrish during which the program won so few games, there were thoughts about its expulsion from the Big Eight.

"They've really done a nice job there of building their football program," said Lambert, whose 49ers visit the No. 19 Wildcats on Saturday. "What coach Bill Snyder has done there is well-documented."

Snyder was hired to turn around the program a couple of years after Lambert graduated, and he was successful beyond anybody's expectations. Kansas State became a perennial powerhouse over the next decade and a second revitalization has the Wildcats ranked firmly in the Top 20.

"It's been a long time since I've been back there for a game," said Lambert, whose father plans to be in attendance. "The place is completely different. They've added a lot to the stadium, built a new building in the end zone. It's going to be emotional. I'm looking forward to it. But it's really about these guys on the field and what we have to do to win the game."

In two words: everything right.

The 49ers lost to Eastern Michigan in their opener last weekend, while the Wildcats romped to a 55-19 victory over Central Arkansas in which a team known for the run showed off a high-powered aerial assault.

Jesse Ertz threw for 333 yards and tied a school record with four touchdown passes, three of those of at least 50 yards. His quarterback rating of 319.8 made him the most efficient nationally.

"He certainly had help," Snyder said, "but I thought he managed the game well. When he had to run the ball, he ran the ball fine. I thought he threw the ball with very fine accuracy most of the time."

Not everything was perfect, of course. The Wildcats struggled to run the ball behind Ertz and Alex Barnes, and they likewise had all kinds of trouble stopping the Bears' option offense.

That just happens to be the kind of offense Charlotte brings to town.

"They are very similar to Central Arkansas. They have a talented and athletic quarterback," Kansas State defensive back Brogan Barry said. "That is going to be our key to holding them. It's very similar, but they definitely have a lot of talent, especially at quarterback."

Here are some other things to watch for when the 49ers and Wildcats meet Saturday:



MORE HOME COOKING: Charlotte defensive coordinator Matt Wallerstedt also went to Kansas State and spent time coaching linebackers under Ron Prince, who took over when Snyder briefly retired. Wallerstedt got his coaching start as a graduate assistant at Kansas State in 1988.

DEFENSIVE ADJUSTMENTS: Kansas State allowed 16 points in the first half to Central Arkansas, but just a field goal after the break.

"They gave us a little different look than we thought we were going to get. The coaches made some adjustments," Wildcats linebacker Elijah Sullivan said. "We had to get lined up real quick and just go out and play football. That's what it was."

THAT QB CAN RUN: Ertz ran for more than 1,000 yards for Kansas State last season, while 49ers QB Hasaan Klugh topped 100 yards rushing last week. It was his 51-yard scamper that set up a touchdown pass for Charlotte's only points in a 24-7 defeat.

"The key to their offense is the quarterback. He is very talented," Snyder said. "They have option football, which was a nemesis for us last week. We have got to work that out, and that is just becoming more responsible."

SPREAD THE WEALTH: Kansas State had seven different players reach the end zone last week, including four different wide receivers.

"It's a lot of fun, especially seeing how your hard work pays off," said Dalton Schoen, who had a 70-yard TD catch. "It's a blast playing out there."

TUNE IT UP: The Wildcats might view the 49ers as a final tuneup before the season really begins with a trip to Vanderbilt. After that SEC test comes the start of the nine-game Big 12 schedule.
---
---