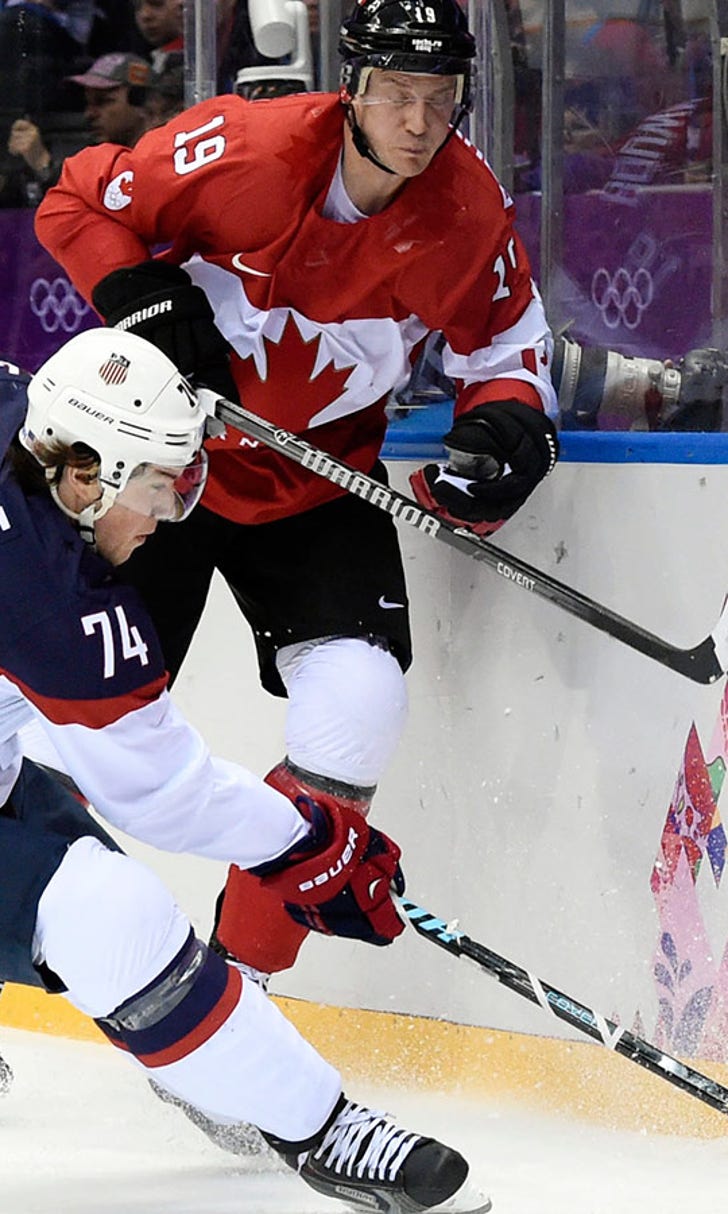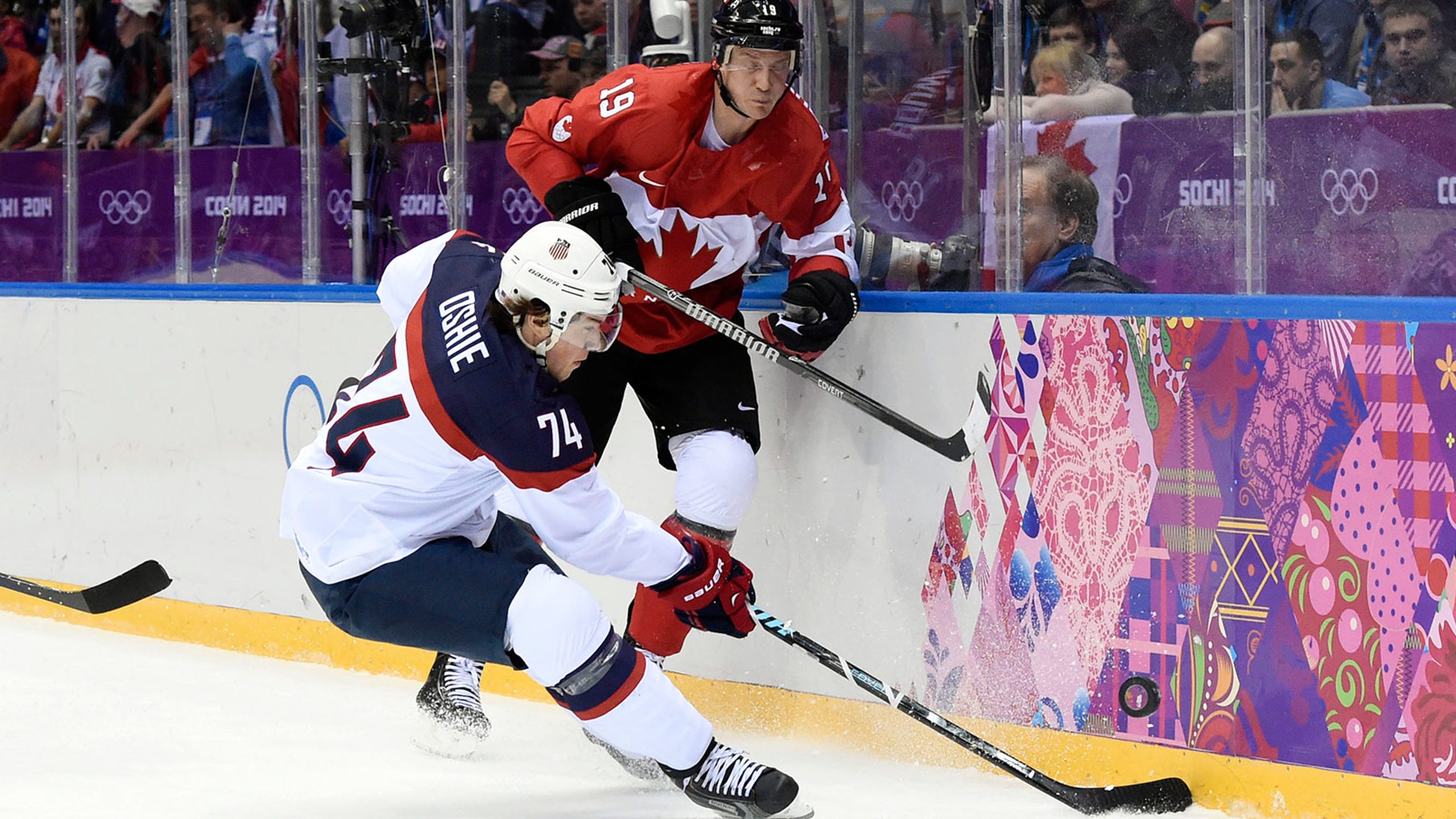 Bouwmeester assist produces gold-medal game with four Blues -- two on each side
BY foxsports • February 21, 2014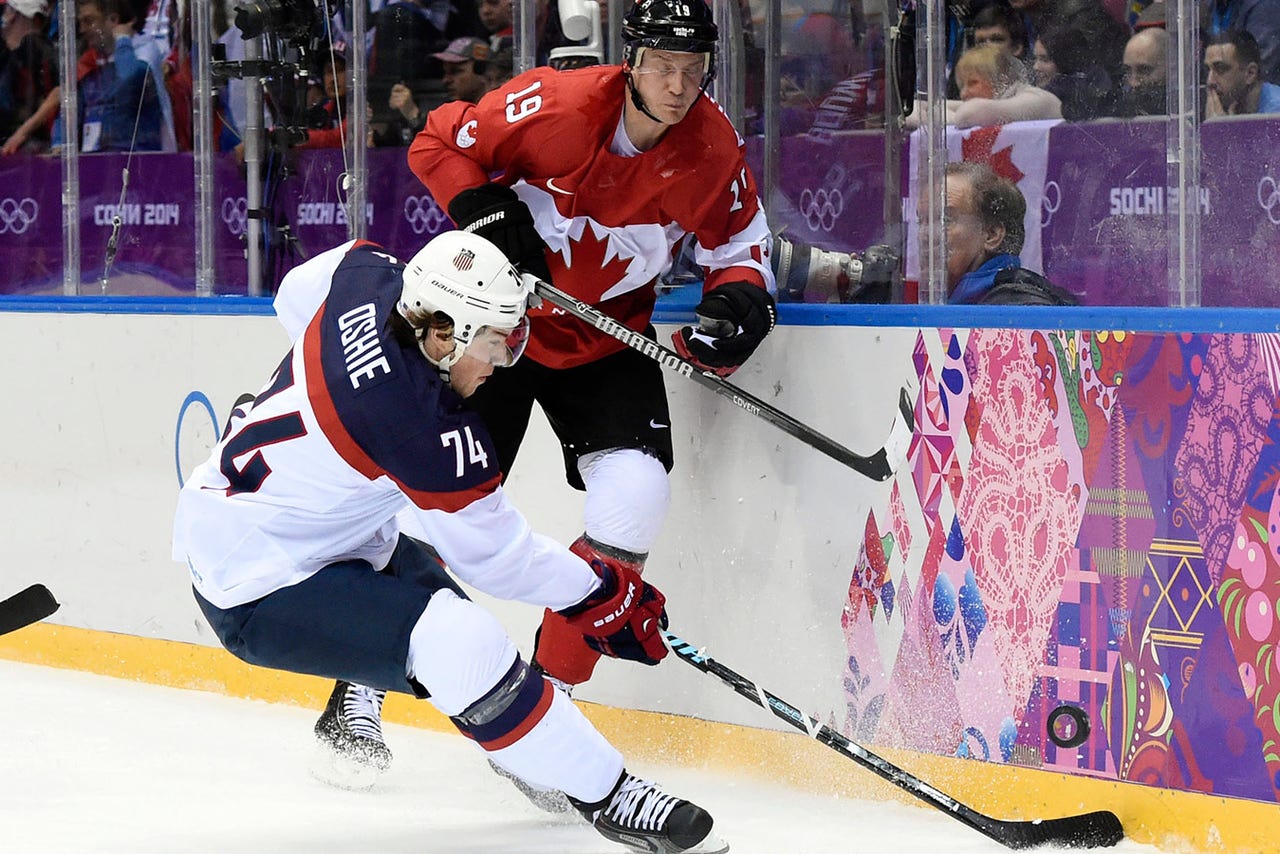 ST. LOUIS -- The St. Louis Blues couldn't get off the ice quickly enough Friday morning after their practice session at the St. Louis Mills.
The hourlong practice ended at approximately the same time the Olympic semifinal between the United States and Canada, which included five members of the Blues, was beginning at the Bolshoy Ice Dome in Sochi, Russia.
The Blues back in St. Louis already knew that two of their teammates -- Alexander Steen and Patrik Berglund of Team Sweden -- would be playing at 6 a.m. CT Sunday for an Olympic gold medal in Russia. What they did not yet know was which of their NHL teammates would be facing the Swedes.
So they watched their U.S. and Canadian teammates on flat-screen televisions while shedding their practice gear in the dressing room, then made their way to the nearby training room.
"We were pretty much all there," defenseman Ian Cole said in a phone interview Friday afternoon. "They had lunch for us at the rink, so we all just hung out in the training room, just lying around watching the game. Some of us were happier than others with how it turned out."
Thanks largely to Jay Bouwmeester, a member of Team Canada along with fellow defenseman Alex Pietrangelo, it was the neighbors from the North who retained bragging rights for the next four years.
Only one goal was scored in Canada's victory, and that came on a pass from Bouwmeester to Jamie Benn in the second period. As a result, the gold-medal game will feature four Blues on the ice, plus two more in management positions -- coach Ken Hitchcock as an assistant coach and general manager Doug Armstrong as the associate director of player personnel for Team Canada.
"Canada played some very impressive team defense," Cole said. "They were pretty fantastic. The U.S. really didn't get much in the way of chances, and the shots they did get were kind of all from the outside. Really, they didn't get much in the way of penetration. To me that's something that you really look toward. You look at Canada's team defense that they played and it was very impressive. Bo and Petro definitely did their jobs, that's for sure."
Cole and his fellow Americans on the Blues' roster were outnumbered by the Canadian contingent of Blues players and coaches while watching the game Friday, but Cole and Minnesota native Jordan Leopold got some support in cheering for the United States.
"Ray Barile, our trainer, was there. So there were a couple U.S. guys. Our video coach, Sean Ferrell, is a U.S. guy," Cole said. "And actually a lot of the European guys were cheering for the U.S. Sobie (Vladimir Sobotka) was wearing a U.S. jersey around. Mags (Magnus Paajarvi) wanted the U.S. to win. Roman (Polak) wanted the U.S. to win. So it was good. We had a little delegation, but not as many as the Canadians still, unfortunately."
Steen and Berglund have been steady forwards for the Swedes in these Olympics, with Steen contributing an assist in Sweden's 2-1 semifinal victory over rival Finland. Steen now has four points in five games and is plus-two. Berglund has two goals among his three points after five games.
Bouwmeester and Alex Pietrangelo have been strong on defense for Team Canada, which captured gold in 2002 in Salt Lake City and again eight years later on the home ice in Vancouver. The latter win, of course, was secured in a classic overtime victory over the U.S.
Watch the 'Blues Live' pregame and postgame shows before and after every St. Louis Blues game on FOX Sports Midwest.
The Blues' defensive pairing is each plus-three after five games in Russia, and Bouwmeester and Pietrangelo have one assist apiece.
Bouwmeester, who was not selected for Team Canada in 2010 after making the Olympic roster in 2006, got his assist on a power-play goal by Benn of the Dallas Stars. That goal provided all the cushion needed by Montreal Canadiens goaltender Carey Price, who stopped each of the 31 shots the Americans put on goal.
Two of those shots were by Blues -- one each by Kevin Shattenkirk and T.J. Oshie. With their loss Friday, Shattenkirk, Oshie, Blues teammate David Backes and the rest of Team USA will meet Finland in the bronze-medal game at 9 a.m. CT Saturday.
The Americans, who lost for the first time in five games at these Olympics, will be trying to win their third medal in four Winter Olympic Games after taking silver in 2002 in Salt Lake City and in 2010 in Vancouver.
Finland, the only team in the final four in Sochi without a Blues player on its roster, will be seeking its third medal in three consecutive games. Finland took silver in Turin in 2006 and won the bronze in Vancouver.
You can follow Nate Latsch on Twitter (@natelatsch) or email him at natelatsch@gmail.com. 
---