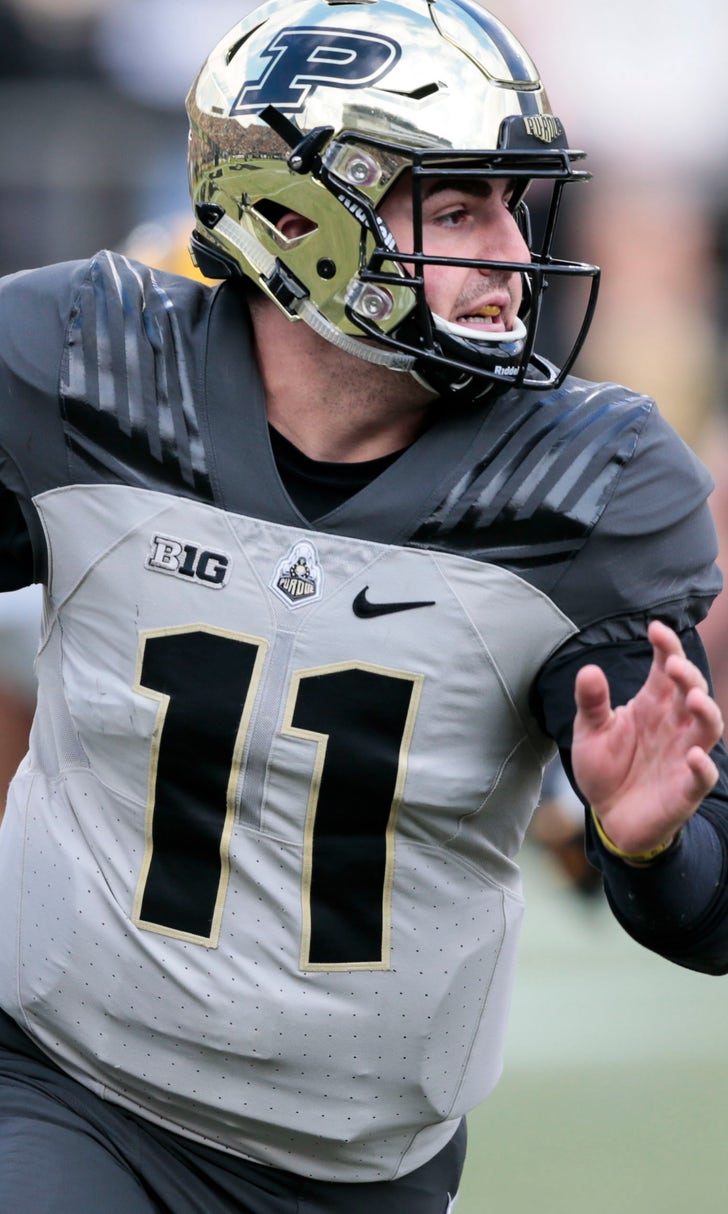 Boilermakers need Blough to deliver fitting finale to his comeback career
BY Michael Marot • November 16, 2018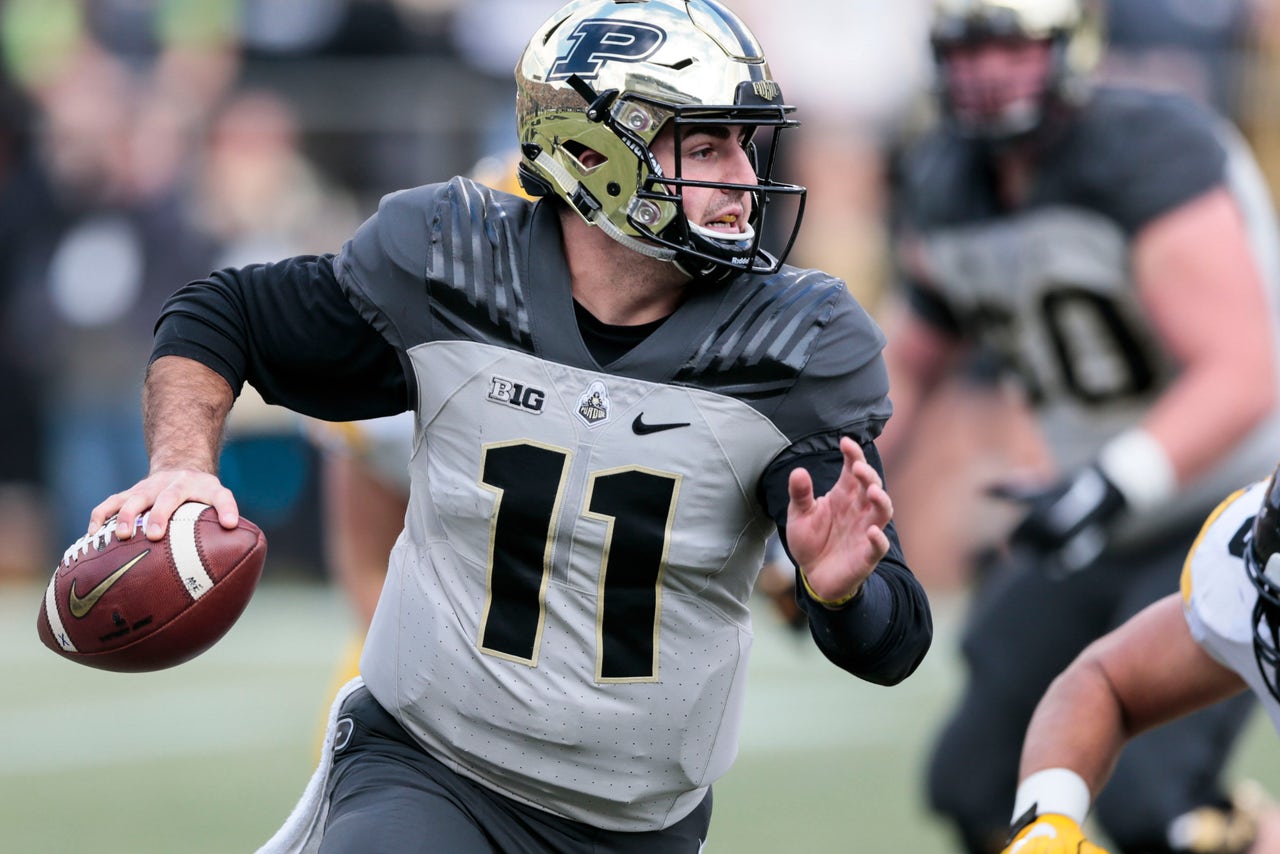 Purdue coach Jeff Brohm has marveled at David Blough's resilience.

During his first two seasons in West Lafayette, Brohm watched his quarterback rebound from frustrating performances, demoralizing injuries and the loss of his starting job. Blough's steady demeanor and inspirational words found a perfect home in the Purdue locker room, serving as a model of how leaders respond to adversity.

Now with Blough's final game at Ross-Ade Stadium nearing, the Boilermakers need Blough to deliver a fitting finale to his comeback career Saturday against Wisconsin.

"He's fought and bled and sweat and teared up for this team and put his body on the line," Brohm said. "He came back this year to try to help us win, and he's done a great job. I think this moment will be special for him. I want him to enjoy the moment with his family and friends, and he's earned every right to do that."

Blough may not be remembered for the stats or successes of other prized pupils from the Cradle of Quarterbacks. But make no mistake: His legacy is every bit as strong as those who went before him, from Len Dawson and Bob Griese to Jim Everett and Drew Brees.

Blough, a fifth-year senior, helped engineer one of the school's greatest one-season turnarounds last year and led Purdue from a 0-3 start to the precipice of bowl eligibility this season. He delivered a signature win over then-No. 2 Ohio State before playing equally well in an upset of No. 19 Iowa.

There's also the image of Blough cheering his teammates as he was loaded into an ambulance last November after dislocating his right ankle.

But if Blough overcomes last week's struggles in a loss to Minnesota and leads Purdue (5-5, 4-3 Big Ten) to a bowl-qualifying victory this weekend amid rumors about Brohm's future plans, it could be Blough's crowning achievement.

The Badgers (6-4, 4-3) understand.

"You've had a chance to watch him in a number of different games," Wisconsin coach Paul Chryst said, "and it looks to me like he's got a great feel of what they're trying to do. He has an understanding of the players around him. I love the way he competes."

So does Brohm.

"He's very smart," the coach said. "He takes a lot of pride in doing the right thing, and he's been nothing but a perfect example of a student-athlete for us. I think the sky's the limit whatever he wants to do."



ANOTHER FAREWELL?

Blough is one of 29 seniors saying goodbye to the home fans Saturday.

The question all week -- following Louisville's firing of coach Bobby Petrino on Sunday -- has been whether Brohm will leave West Lafayette to return to his alma mater. The rumors were in full force all week. Brohm attempted to downplay the questions.

"I think it's important for me — and our team — to worry about improving, getting better and attacking the next opponent," Brohm said. "That's where we're going to completely focus on."

BIG CHANGE

Wisconsin is in unfamiliar territory this season — out of the West Division title chase. Normally, the Badgers are positioning themselves for a trip to the conference championship game.

So it's understandable that Chryst was asked about this week's motivation.

"When you talk to players — this group and previous teams — every kid has a 'Why do you play?' Most of the time it's very personal, whether it's family or an individual trying to do something, and there's also each other," Chryst said. "They care about their teammates. Those don't change regardless of the record."

ON THE RUN

One key for Purdue this week will be re-establishing the ground game. Another will be taking some chances.

"We've erred on being aggressive and taking some chances," Brohm said. "I just think we need to be more efficient in what we're doing."

BADGERS' IRON MAN

Michael Deiter is Wisconsin's iron man on the offensive line. This weekend will mark Deiter's 52nd start, setting a program record.

Perhaps even more remarkable is that Deiter, a captain, has started at three positions during his career — center and left tackle before moving to left guard this season.

"I'm just glad I was able to play a bunch of football with my friends, and that's kind of how I always viewed it," he said. "I never wanted to not be a part of it. I guess I just took that every week and we ended up here."


---
---