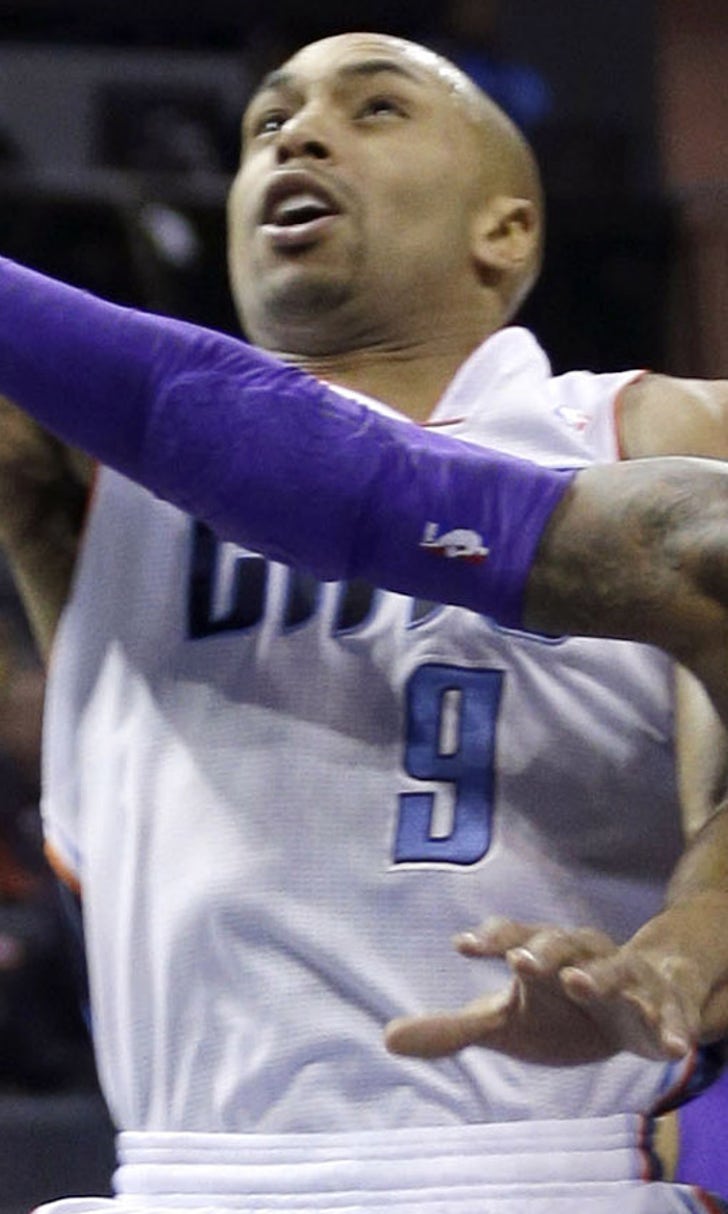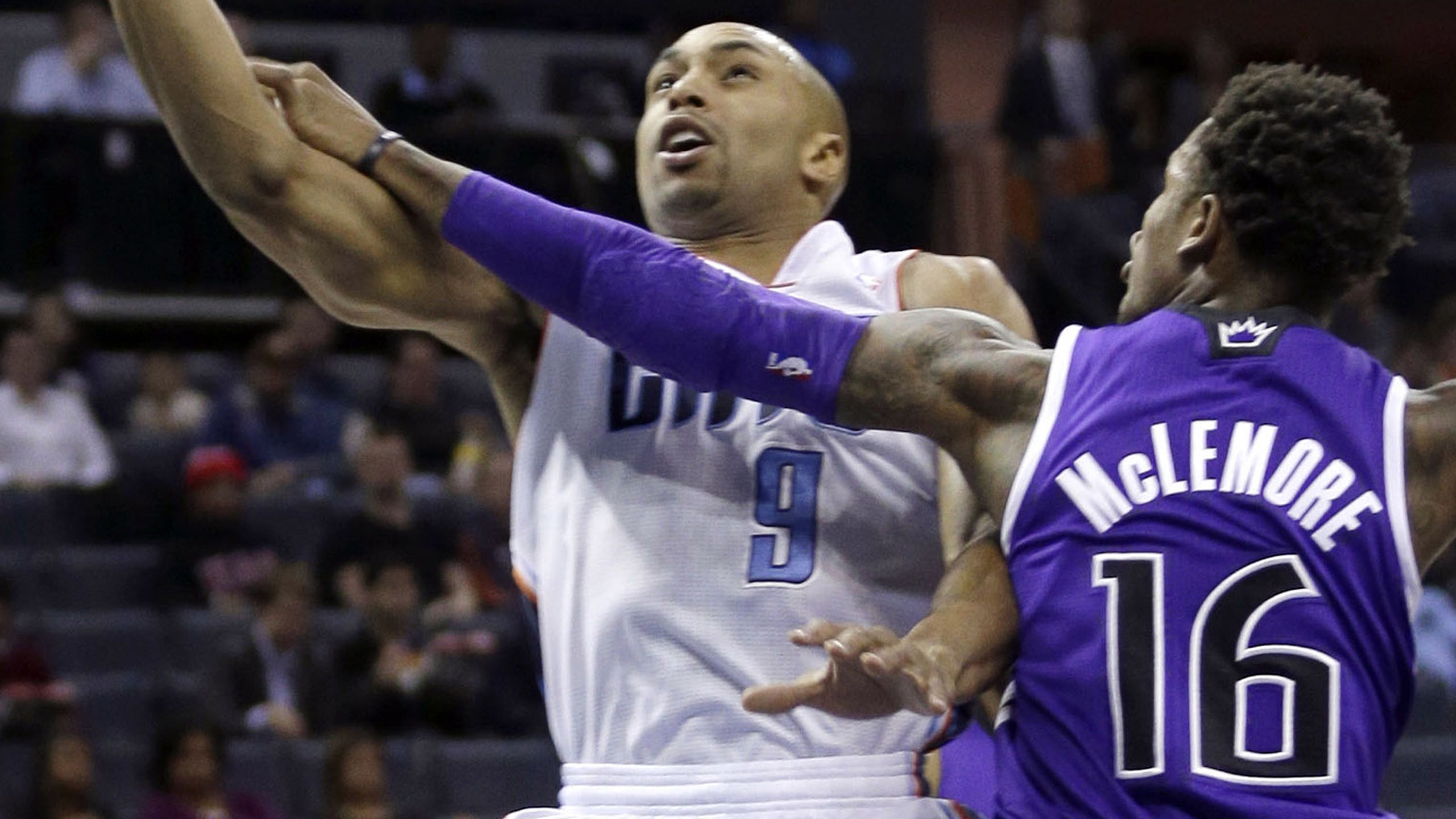 Bobcats first quarter key to win over Kings
BY foxsports • December 18, 2013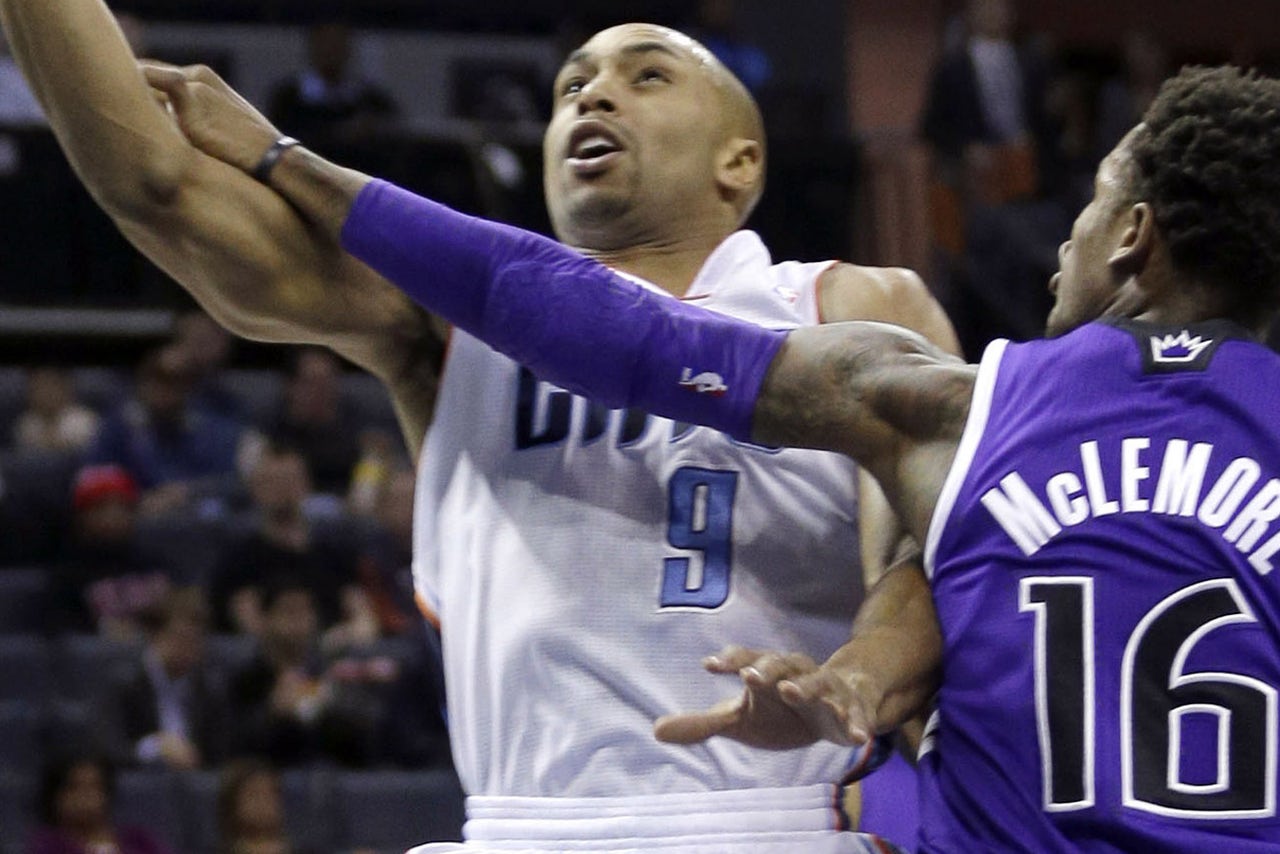 CHARLOTTE, N.C. -- The Bobcats (11-14) headed into Tuesday night with three straight losses in games that Gerald Henderson said they should have won at least two, so the 95-87 win over the Sacramento Kings (7-16) they got was much needed medicine before heading on a two-game road trip. Here's four observations from the win:
1. The Bobcats continue to come and go with the first quarter
The widely accepted theory has been that the NBA is a fourth quarter league, but that's not been the case for the Bobcats. And that's not the case for the rest of the league.
"Everybody talks about the NBA is a fourth quarter league, but statistically its much more of a first quarter league than it is a fourth quarter league," Clifford said.
The Bobcats have been focusing on improving their starts and as a result came out with a 35-22 first quarter against the Kings.
"Our readiness out of the gate was good, and we were able to play from ahead and then they're difficult to defend," Clifford said. "Having that cushion early was the difference."
It's becoming more and more apparent that with this team it's always about how they start. They're now 10-5 when they lead after the first quarter and just 1-9 when they don't.
"[The first quarter] kind of shows if you're ready for the game or not. We're not a team that really is good when we are coming from behind from the start. We know that about ourselves, so we like to get going early and get control of the game," Gerald Henderson said. "Tonight, I think we did a better job of finishing the game. Against some of the really good teams in the league, we struggle against that, but I think that we're getting better."
The first quarter jump was so significant that it didn't matter the Bobcats shot 30 percent from the field the rest of the way or got outscored 65-60. The damage was already done. 
"You can't play three quarters in the NBA on the road and expect to win," Kings head coach Mike Malone said.
2. The complexity of Clifford's defense is evolving
Clifford first saw it in the Indiana Pacers game a week ago -- the need to throw new schemes out there defensively. 
Up to that point, the Bobcats had largely stuck with their base defenses and focused on perfecting those. But the NBA evolves, the NBA adjusts, and Clifford's started to work on alterations to their bases to match the counters coming to his bases. We saw it a little bit with the digs they ran down at Pau Gasol on Saturday night, and we saw it again tonight against Demarcus Cousins. The Bobcats frequently brought the help from the weakside immediately to try to stop the freight train that absolutely demolished them in the first half with 18 points and 7 rebounds. 
"First time we've done that because he's so big. When those guys are doubled, they have vision to the middle when you come from the top so it's a little bit safer this way because its harder for him to see," Clifford said.
Cousins still finished with a monster night, but the Bobcats held the Kings to only 15 fourth-quarter points, and a lot of that was because Cousins slowed down and wasn't able to continue to hit open Kings for buckets. 
"I think doubling in the post, tonight was the perfect night for it," Henderson said. "That kid's very talented in the post.
"You gotta have a base for your defense -- certain schemes that you're going to stick with -- but as you're playing different teams, different players, you have to be a little more intricate. I think we have the IQ guys that can do that."
Cousins definitely got his, but on the night the Kings shot just 37.5 percent and were on 4-of-15 from three.
3. Is Kemba Walker starting to find his three-point stroke or is this a brief upswing on a year long chart of an average shooter?
Walker's shooting 31.1 percent from three this year. That's no surprise considering he shot 32.2 and 30.5 percent in his two years prior. So is the 13-of-33 (39.4 percent) stretch from deep over his last seven games just a temporary blip on the way to another below average year from deep for a point guard? 

He doesn't seem to think so. He's been getting up a lot of shots he says and saw his efforts pay off with a 4-of-8 effort from three.
"I've put in a lot of time. I started off slow shooting the basketball [this season], but hopefully now I can hit a groove," Walker said.

Clifford's seen Walker's confidence growing from that range and it's critical to his continued evolution as a player. Two straight times when the Kings went under screens -- a sign of a lack of respect for an opposing guard's shooting usually -- Walker buried them with treys on a night he finished with 24 points, 5 assists.  
Walker has to be a threat because this team doesn't have many from three. Henderson and Ramon Sessions generally avoid taking them and Jeff Taylor's streaky like Walker. For a team with so many drivers on it and an interior post scorer, the Bobcats have to keep teams from sagging down off the wings and make them pay for going under screens. They did so Tuesday knocking down 8-of-17 from three.
"It makes us tough to guard. You have t come out there and guard the three-point line with guys that can get to the basket, so it's a tough thing because guys are closing out and don't know what's going to happen," Henderson said.
They've shot the second fewest number of threes in the league so far, which you'd think would be uncomfortable for a coach coming from the Stan Van Gundy four-out, one-in offense in Orlando all those years, but Clifford says that's not the case.
"When I was in New York when I first got into the league, we were very much a post up team. And in Houston we had Yao [Ming] and [Tracy] McGrady so we did a lot of pick and rolls but we posted a lot there, so I'm used to the grind it out, defend," he said. "In Orlando the thing that people don't understand is we had elite defensive teams. Everybody thinks we outscored everybody, we were really good on offense, but our defense was actually better than our offense."
That's what he's hoping he can build in Charlotte and he's on the right track with the defense. The offense is still a work in progress and that'll come as more weapons and more perimeter shooting are added to the roster.
4. Is attempting to make a run for the playoffs even prudent for this team? And for this fanbase?
Looking out at a sparse arena that wasn't even half full, you couldn't help but wonder why wouldn't this team tank? If the fans aren't showing up anyways and don't seem to care whether this team is bottom of the barrel or borderline playoff team in the East, why not give them something to get rejuvenated around because an eight seed in the playoffs and four-game sweep by the Heat or Pacers isn't going to do it? But you better believe a Jabari Parker or Andrew Wiggins along with the name change would. But a Gary Harris type in the 11-15 range isn't going to do it. 
That's kind of become the question in Charlotte these days: To tank or not too tank? It's the question that's never too early to discuss for any team in the Eastern Conference not firmly inside the top four. Do you risk losing your shot at getting a potential franchise cornerstone on the cheap all for a first-round sweep because let's be honest: This team has no shot of getting out of the first round even if they do somehow fall into a seven or eight seed in the miserable Eastern Conference. And can you really afford to give away your top-10 protected pick to the Chicago Bulls in the most loaded draft since 2003's buffet of All Stars?
Grantland's Zach Lowe threw cold water on the idea of the Bobcats tanking a week ago when he reported that the Bobcats had had discussions with Houston about Omer Asik. You don't chase a rim protecting big with a back-loaded contract set to make $14 million next year if they're trying to tank. 
And tanking isn't even a guarantee that you'll score in the lottery. Look at Tuesday night's game for example. On one side of the floor was a shining example of why you tank: Demarcus Cousins -- a franchise center locked into a long-term deal with the small market team that drafted him -- absolutely destroying the Bobcats with 30 points, 17 rebounds, and 6 assists on the night. On the other end of the coin, though, were the lottery misses in attendance: the Bismack Biyombos and Jimmer Fredettes of the world that leave fans with the "we tanked for this" torture? 
But can the Bobcats even afford another year where they don't even challenge for the playoffs? But do that and then you take the potential of losing your pick in a year where every single can't miss prospect in this draft class is proving to be exactly that in the college ranks? That's the juggle.  
There are assets if they don't tank, but none likely in the future All-Star realm. They will receive Portland's first round pick this year, but that's looking like it could be one of the last picks of the first round at the rate they're playing. They could get Detroit's, too, but it's top-eight protected this season, so it could fall in the late lottery this season and be an extra pick for the Bobcats. 
If Tuesday night and last year's draft are any example, the anti-tanking opponents have a lot of ammo. Ben McLemore -- the guy all the fans wanted the Bobcats to draft -- looked in over his head with 7 points on 2-of-10 shooting. So far, McLemore's not making the Bobcats cringe but Cody Zeller's not making them look brilliant either. He had 7 points, 5 rebounds in 24 minutes of action and has largely fallen in the rookie disappointment category so far with McLemore. That's not to say either franchise doesn't think both have great futures ahead of them but more to illustrate that tanking by no means indicates these guys are going to be instant impact additions. 
So the tank debate rolls on in Charlotte.
---