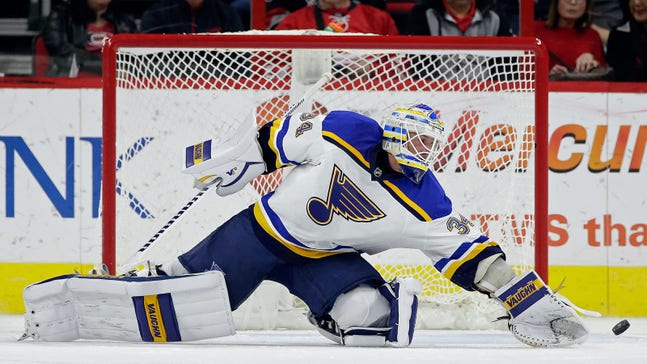 Blues will try to limit mistakes against struggling Oilers
Published
Mar. 15, 2016 11:00 p.m. EDT

St. Louis' winning streak featured victories over the best teams in the Western Conference, then it came to an end against one of the worst.
The Blues get another shot at defeating the seemingly incapable Wednesday night in Edmonton as the Oilers try for their second win in 10 home games, but that'll require ending a lengthy losing streak in the series.
A 7-4 loss in Calgary on Monday halted a six-game streak that shot the Blues (41-21-9) to the top of the West with wins over Chicago, Anaheim and Dallas in a matter of four days. The wear was evident against the Flames while allowing a season-high goal total, which included a pair of short-handed scores for the first time since November 2013.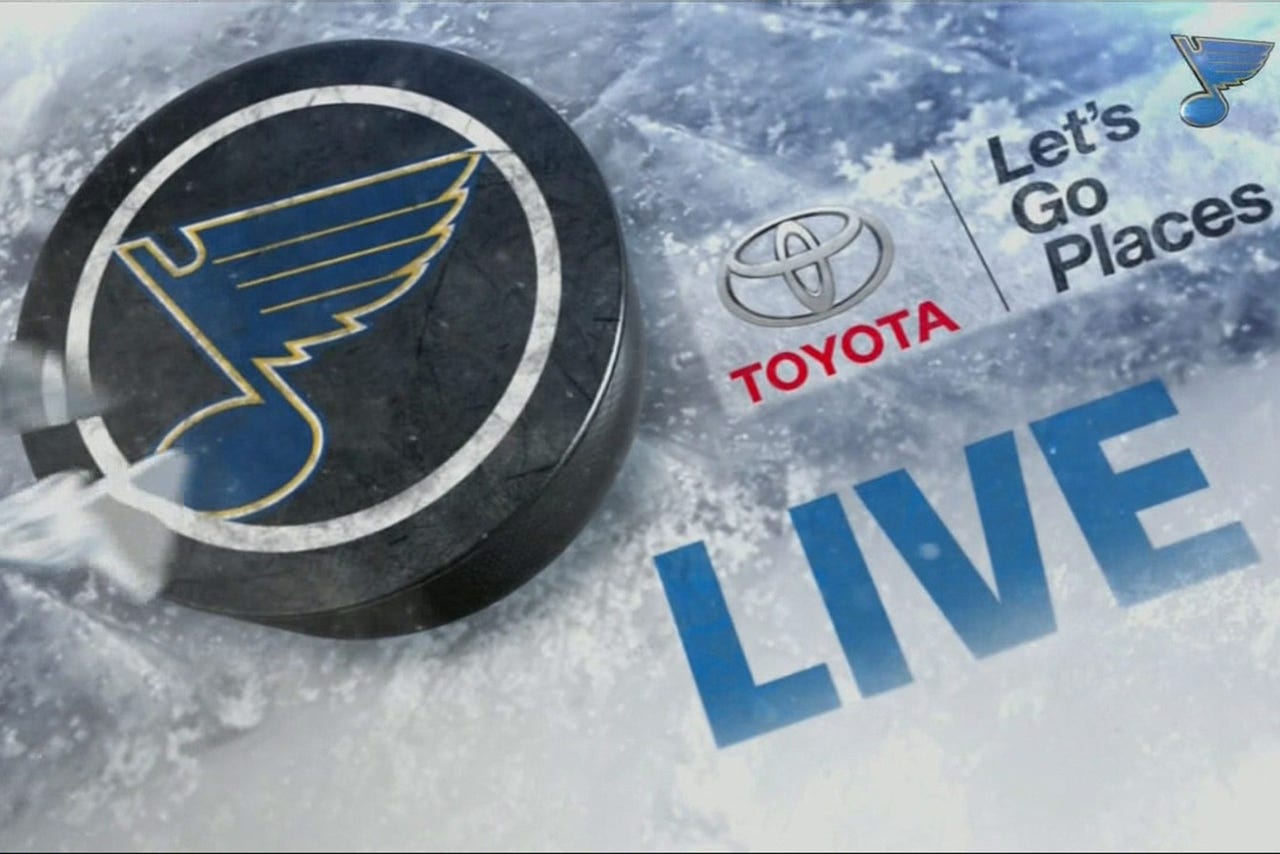 Watch the Blues Live pregame and postgame shows before and after every St. Louis Blues game on FOX Sports Midwest.
"This is on our shoulders," captain David Backes said. "We beat four good teams last week and these two points were just as valuable as any two in those games. We just didn't bring it with 20 guys tonight and I'll take blame for that."
The Blues have given up 11 goals in the last two games after matching that mark in the first five of the streak, and coach Ken Hitchcock said that has more to do with his own team's play rather than the competence of any opponent.
"Too casual with the puck. That's six breakaways in two games. Got away with it in Dallas. Didn't get away with it today. Just too many mistakes with the puck," Hitchcock said.
It's turned into consecutive four-goal blemishes for Jake Allen, who has started the last nine games but was replaced midway through the second period by Anders Nilsson. The Blues' No. 1 with Brian Elliott still out has posted a 2.99 goals-against average and .907 save percentage in the 10 games dating to replacing Elliott on Feb. 22 after posting 2.17 and .924 marks in his first 33.
The streak-stopping loss wasn't without promise. St. Louis continued to produce on the other end, scoring at least three goals for a seventh consecutive game. It last went beyond that in nine straight in 2005-06.
Paul Stastny scored twice in Calgary and has three goals and four assists in his last four games, while defenseman Kevin Shattenkirk has three goals in the past two.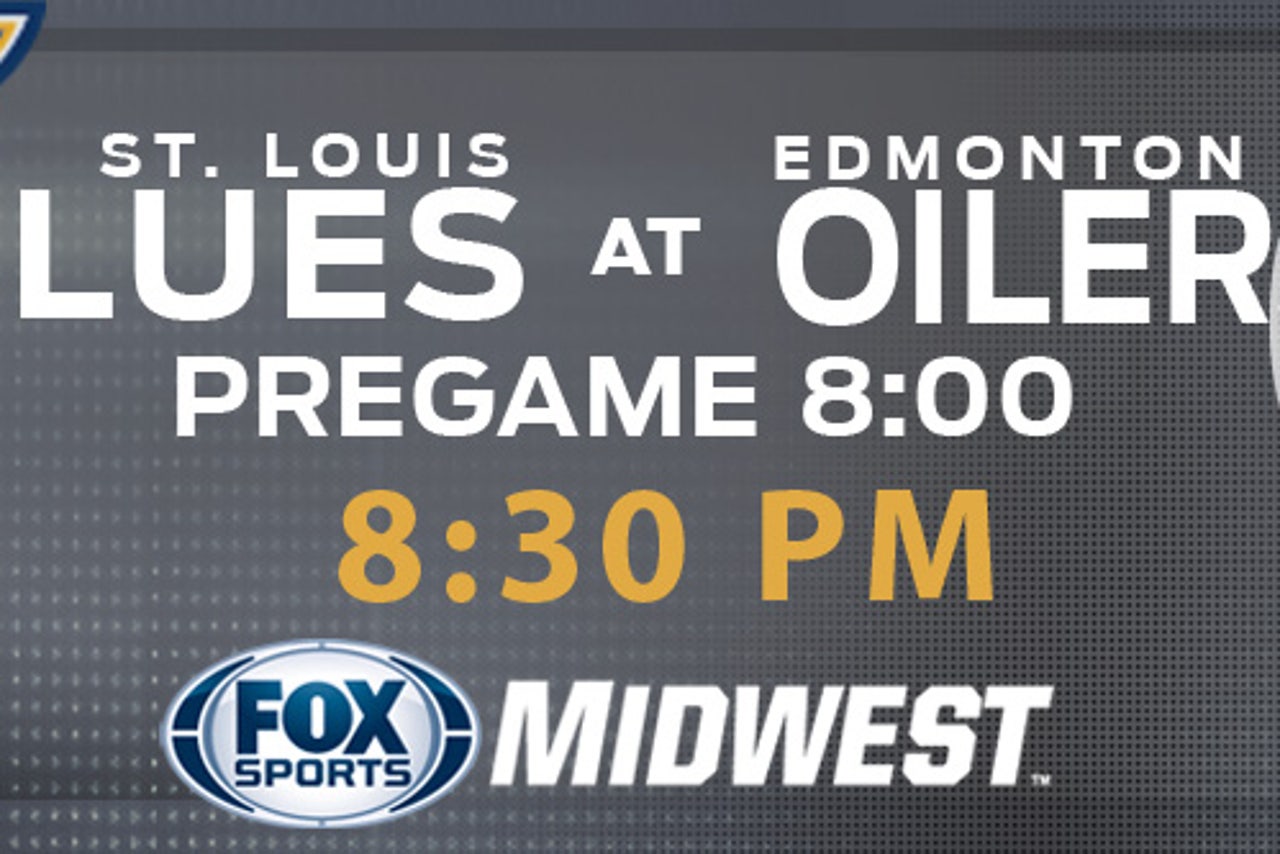 The Blues have won the last eight meetings against the Oilers while limiting them to 1.62 goals per game. They've also take the last six in Edmonton, so another home loss won't come as anything new to the Oilers (27-38-7) in the series or overall.
Monday's 3-2 defeat to Nashville dropped them to 1-7-1 in their last nine in Edmonton. The goals against the Predators are the only two they've scored in three straight home defeats.
Jordan Eberle snapped a season-worst eight-game goal drought, but that and outshooting a second straight opponent was about the extent of the positives as the Oilers fell to 1 for 32 on the power play over the last 14 games. Points leader Taylor Hall is without one in four straight, and Connor McDavid hasn't scored in his last six in Edmonton.
"We need to find a way to get the puck to the net and bang one home and maybe an empty-net (goal) and win the game that way," Eberle told the team's official website. "You like the effort and stuff, but moral victories aren't that great."
Laurent Brossoit played Monday and is winless in three games this season. Starter Cam Talbot, however, has gone 5-2-0 with a 1.56 GAA and .951 save percentage since a six-game losing streak. He's 0-2-1 against St. Louis.
---
---