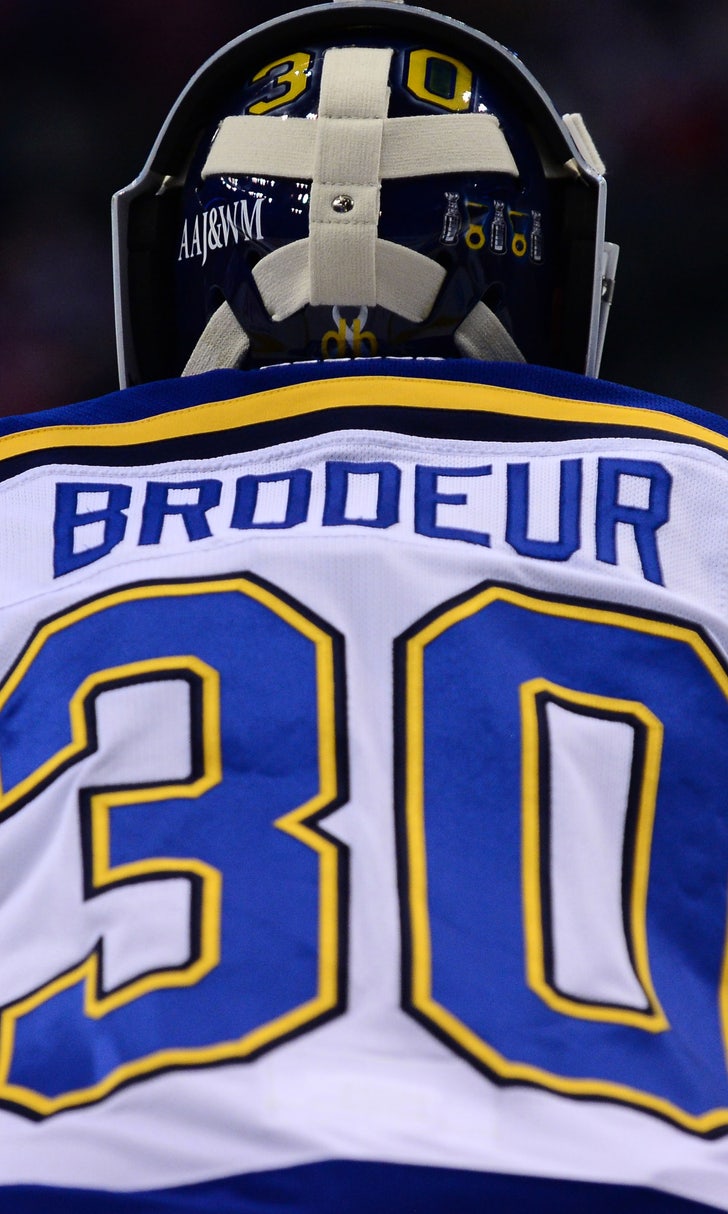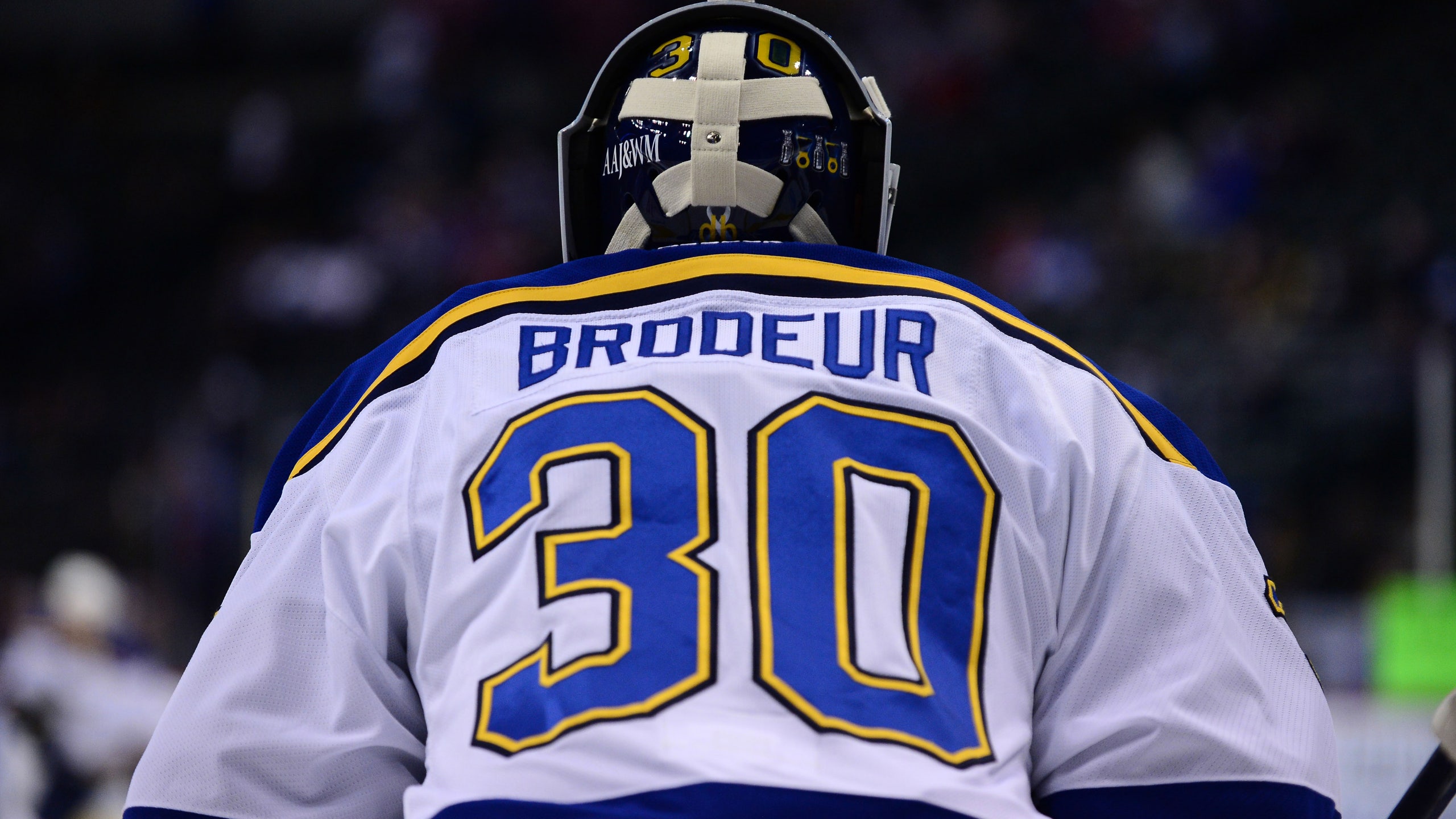 Blues want Brodeur back, so now it's up to him
BY foxsports • January 15, 2015
ST. LOUIS -- Don't put those new Martin Brodeur Blues jerseys into storage just yet.
St. Louis granted the 42-year-old goalie a weeklong leave of absence Wednesday, the latest unexpected twist in a saga that began when he came out of semi-retirement to sign a one-year contract on Dec. 2. But coach Ken Hitchcock and others are hoping they haven't seen the last of Brodeur in the Blues' locker room.
"He was a real helpful guy," Hitchcock says. "He shared information that you just can't buy. I'm hoping that whatever he decides with him and his family that he comes back to us, and we can help him a little bit maybe in something, whatever he wants to do, but he can help us a bunch."
NHL norms dictated Brodeur's spot as a third healthy goaltender on the St. Louis roster wouldn't last, and he certainly wasn't going to overtake Brian Elliott or Jake Allen. Then again, the future Hall of Famer's role on the team didn't really have a precedent.
Brodeur performed admirably when needed with Elliott injured, posting a 3-3 record in seven games with a 2.87 goals-against average and .899 save percentage. That included a 3-0 win over Colorado for his 125th career shutout, 22 more than any other NHL goaltender.
More important, though, Brodeur served as a mentor to Allen, a 24-year-old who grew up idolizing the former New Jersey star. Even when Elliott returned and the front of the net became more crowded in practice, Brodeur always drew rave reviews from his teammates.
"He's a very capable goalie and I think he's shown that and a very good guy in the room," captain David Backes says. "So whatever sorts itself out, hopefully, he's still with us and he can provide us with more insight, more veteran knowledge and be a part of us winning games going forward."
Hitchcock says Brodeur's request for a leave of absence came as a surprise, though it shouldn't have any effect on the Blues' roster. Brodeur hasn't been active since a 4-3 loss at Anaheim on Jan. 2, the day before they started their five-game win streak with a 7-2 win at San Jose.
Despite giving up three goals in less than 13 minutes against Carolina last Saturday, Elliott still leads the NHL with a 1.95 goals-against average and will start both tonight against Detroit and Saturday against Toronto. Allen appears to be back on track after earning two wins while allowing just three goals in more than 110 minutes.
That leaves little chance for Brodeur to see the ice in a game anytime soon, no matter how capable he might be. He surely knew this time would come eventually, considering Hitchcock and general manager Doug Armstrong haven't wavered in their support of Elliott and Allen.
"Three goalies, I don't know how you figure that all out," Backes says. "That's management and coaching. But as a character guy in the room, as a guy with experience, he's phenomenal."
Defenseman Jay Bouwmeester and Backes both say they'd love to see Brodeur come back while wishing the best for him and his family. He has a wife and a 5-year-old son, as well as four children from a previous marriage.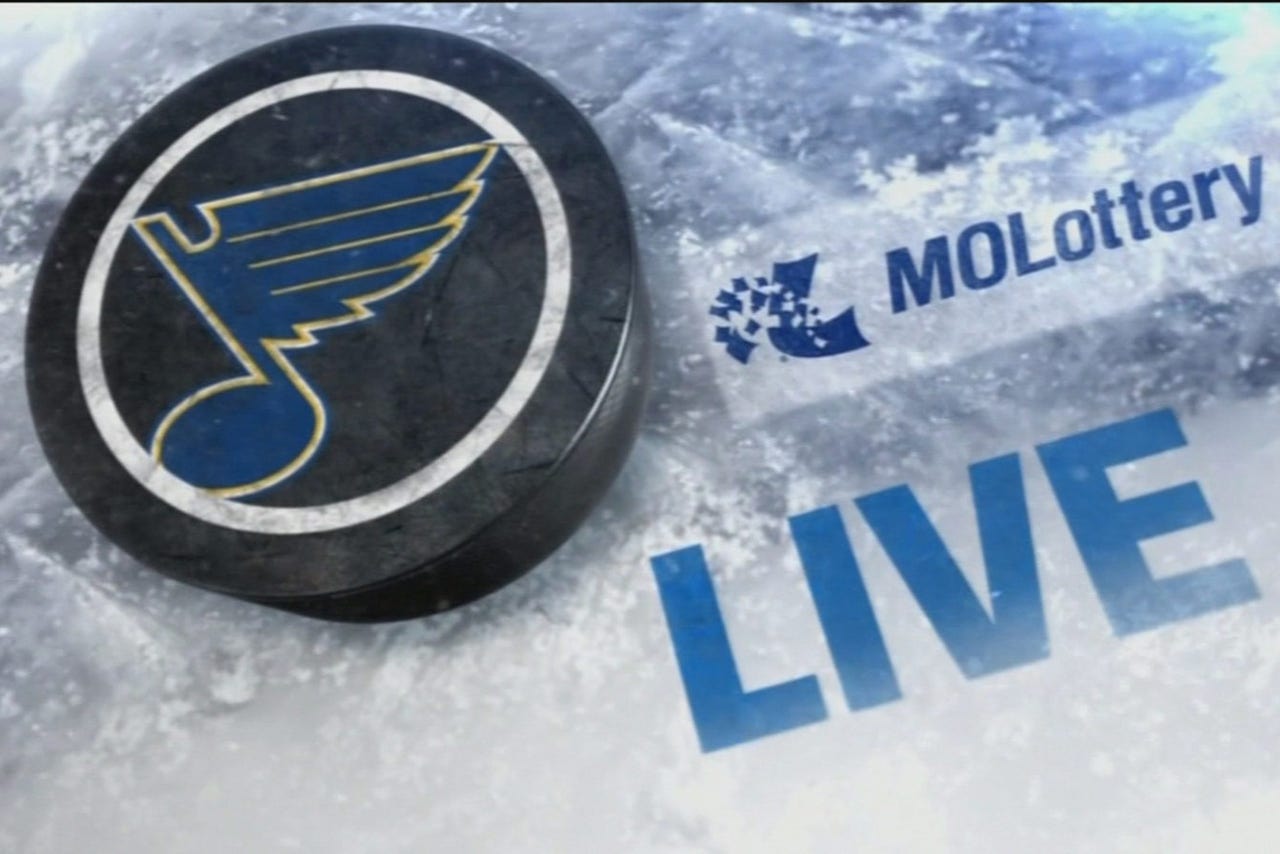 Watch the Blues Live pregame and postgame shows before and after every St. Louis Blues game on FOX Sports Midwest.
Four Vezina trophies and three Stanley Cups in 21 seasons with the Devils ensure no matter what his decision, he'll go down in history as one of the greatest goalies ever, if not the best. Money won't be a factor in his decision, considering he signed with St. Louis for only $700,000 plus performance-based bonuses.
It may all come down to whether Brodeur wants to continue to play with any sort of regularity, although that would raise some new questions about whether the Blues would be willing to let him go elsewhere. Or maybe he's finally ready to leave hockey behind.
"I don't really know what's going on," Bouwmeester says. "We'll see. If he can find a way for him to stick around, that'd be great. We'll see."
You can follow Luke Thompson on Twitter at @FS_LukeT or email him at lukegthompson87@gmail.com.
---