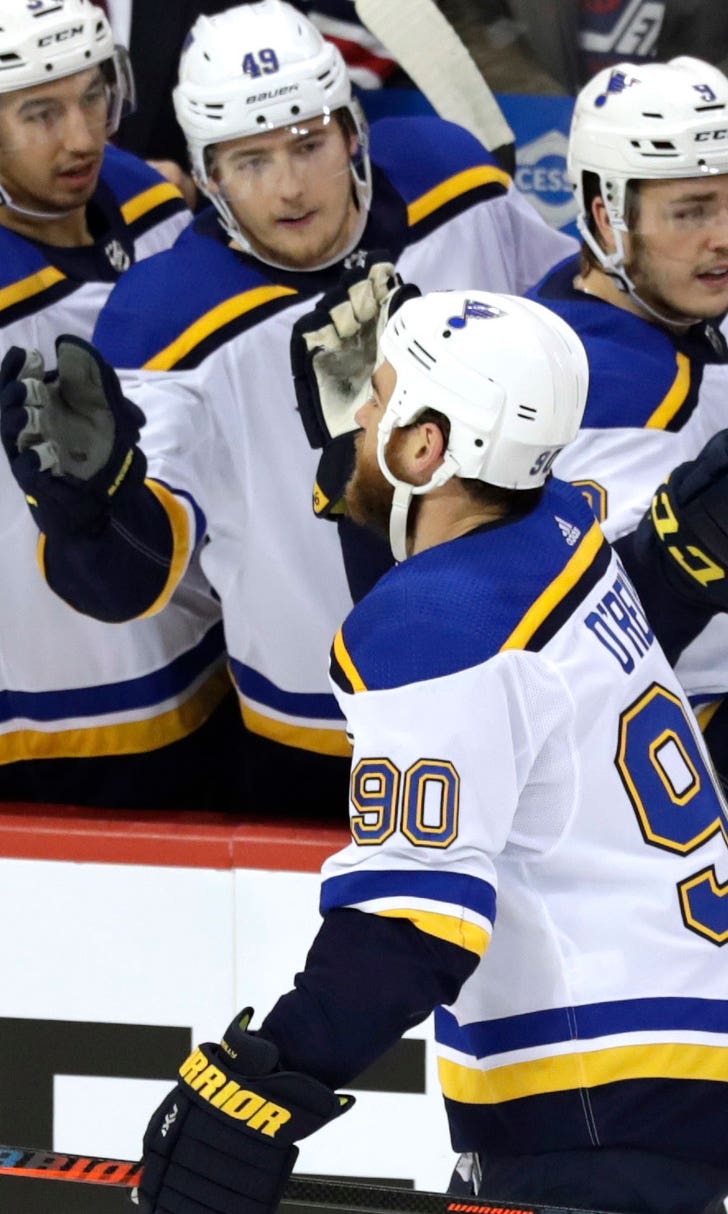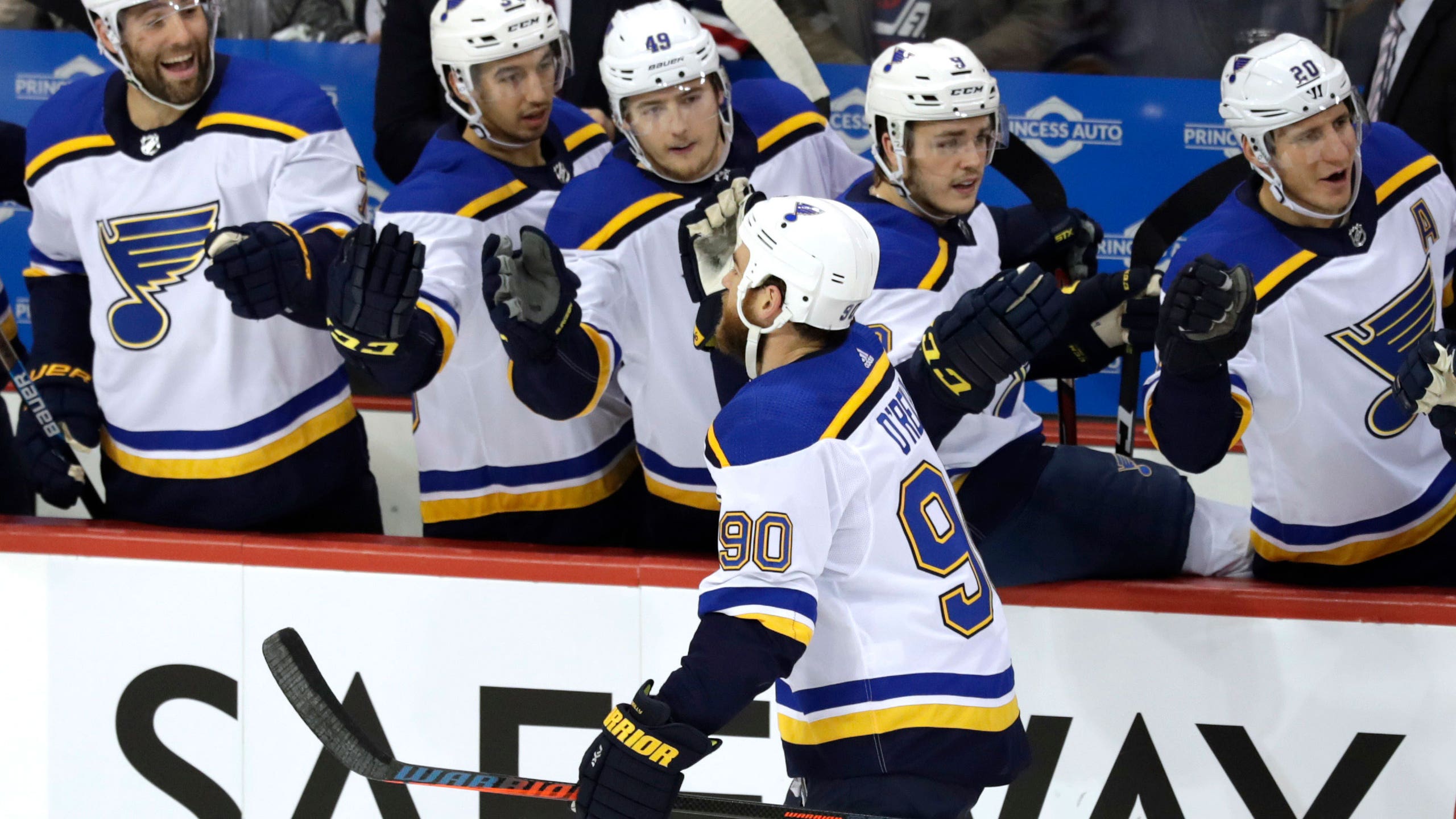 Blues remain without Schenn as they seek to hand Blackhawks a ninth straight loss
BY Mike Nahrstedt • November 14, 2018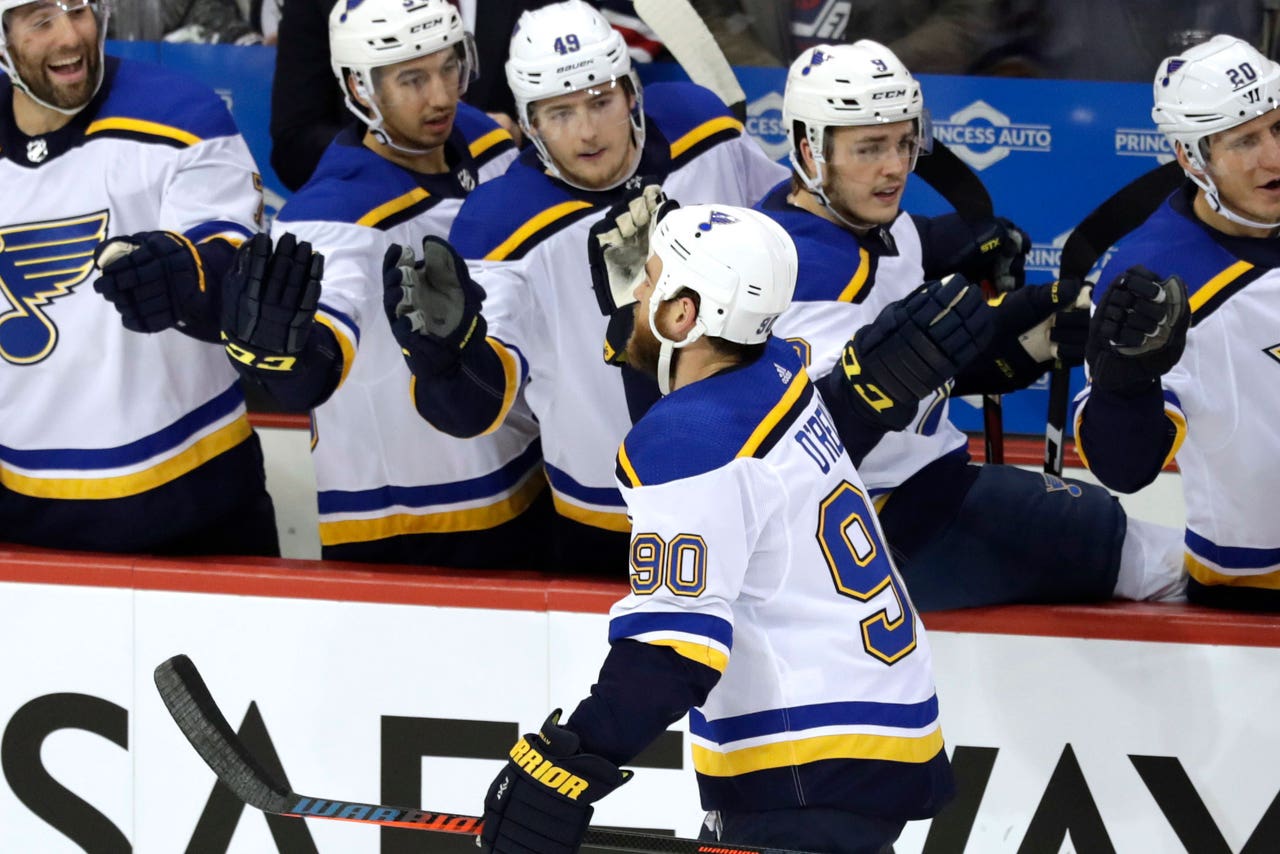 CHICAGO -- The St. Louis Blues again will play without center Brayden Schenn when they open a three-game road trip at Chicago on Wednesday night.

Blues coach Mike Yeo told reporters Tuesday that Schenn (upper body injury) won't play against the Blackhawks but could return to the ice sometime during the road trip. Schenn has missed the Blues' last three games.

"We were hoping he'd be ready for (Wednesday), but he's not," Yeo told the St. Louis Post-Dispatch. "Hopefully, we'll have more information (Wednesday). As of right now, I'm not concerned, but obviously, things could change and things could linger, so we'll see."

The Blues begin a stretch of three games in four days with games at Las Vegas and San Jose following the visit to Chicago. St. Louis has won four of its past six games but is coming off a 3-2 loss to the Minnesota Wild on Sunday.

The Blackhawks, meanwhile, are trying to get on track after a poor start led to the firing of coach Joel Quenneville last week.

When Jeremy Colliton was handed the Blackhawks' reins last week, he understood there wouldn't be any quick turnarounds. That hasn't changed in the three games -- all losses -- Colliton has spent behind the Chicago bench.

All told, the Blackhawks have lost eight straight.



While the frustration remains present throughout the roster, the patience that Colliton is being forced to exhibit must also trickle down to his players.

"We can only take it one game at a time," Chicago captain Jonathan Toews said after Monday's 3-2 overtime loss to the Carolina Hurricanes, according to The Athletic. "You're putting yourself behind quite a bit by going on a slide like this, but it happens. Good teams go through it, and good teams have overcome it before.

"So it's a long year and all we can worry about is the next game. We've got a home game coming up and this road trip wasn't what we wanted, but like I said it's tough to get thrown in right away with a lot of things to adjust to, but a good feeling is there and the guys are really bought in to what the coaching staff is saying and Jeremy Colliton is saying, so we're as optimistic as we can be given the situation we're in."

Chicago's latest loss came after the Blackhawks built a 2-0 advantage -- their first lead in a game under Collison. But as they have experienced many times this season, they were unable to put a team away and again couldn't figure out how to win.

The Blackhawks placed forward Marcus Kruger on injured reserve Tuesday with a left leg injury and called up defenseman Gustav Forsling, who underwent wrist surgery in the summer and has started the season with the Blackhawks' AHL affiliate.

Kruger is eligible to return Friday, but the Blackhawks will get Brandon Saad back Wednesday. He missed the past two games after he was hit on the arm by a puck last week in practice. Saad, like many of his teammates, has been intent on watching video as the Blackhawks hope to adjust to Colliton's system.

"What we were doing (before Colliton) wasn't working," Saad said Wednesday, according to the Chicago Tribune. "He's our new coach. We want to commit to his system and buy into his play. Once we get that going, we're going to have some success."



 
---
---