Blues must overcome Game 2 adversity as series moves to Chicago
April 16, 2016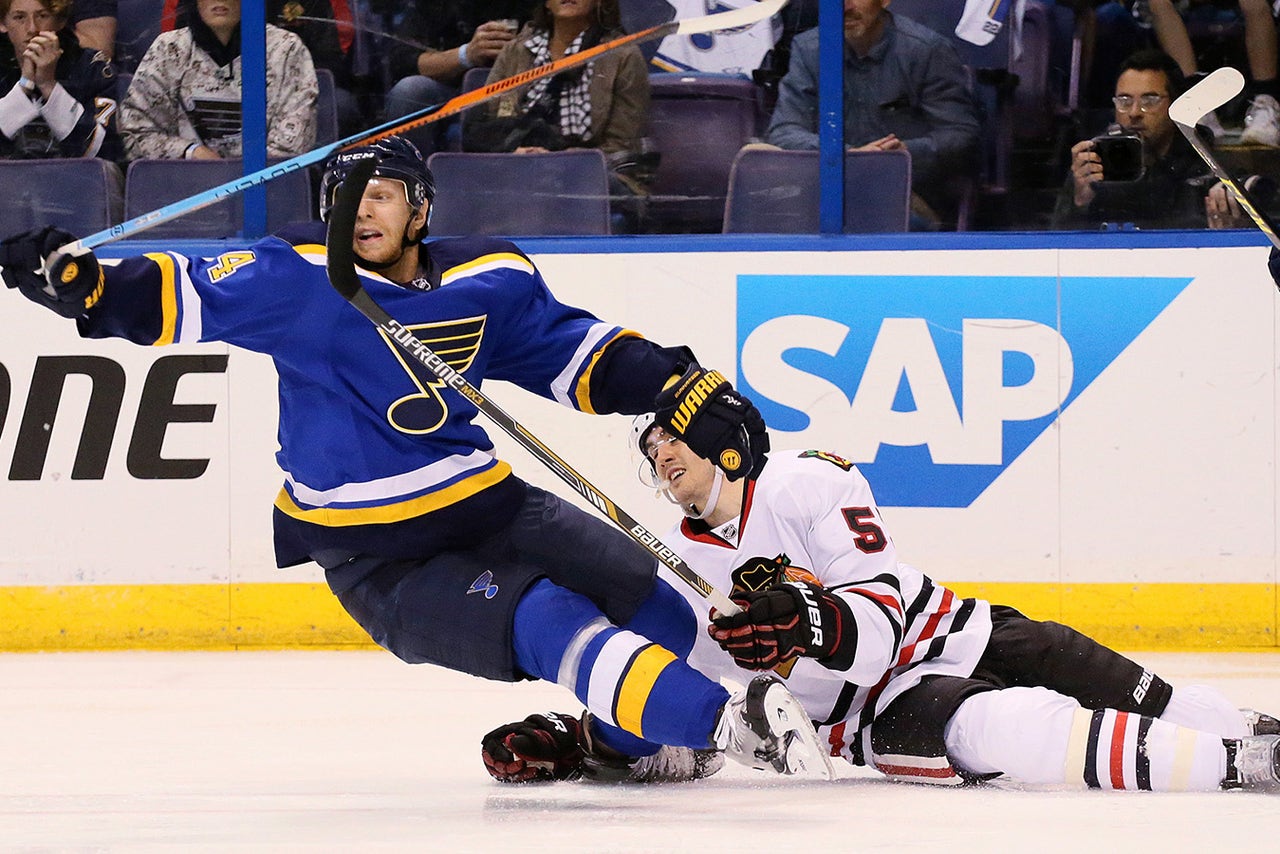 Ken Hitchcock believes the officiating went Chicago's way in Game 2 because the Blackhawks are the reigning Stanley Cup champions, and that's just the way things go.
Video review clearly proved, though, that Jori Lehtera was offside before St. Louis scored what would've been the go-ahead goal in the third period. It was a bit more questionable when Hitchcock argued Andrew Shaw interfered with Brian Elliott when he put Chicago ahead shortly after.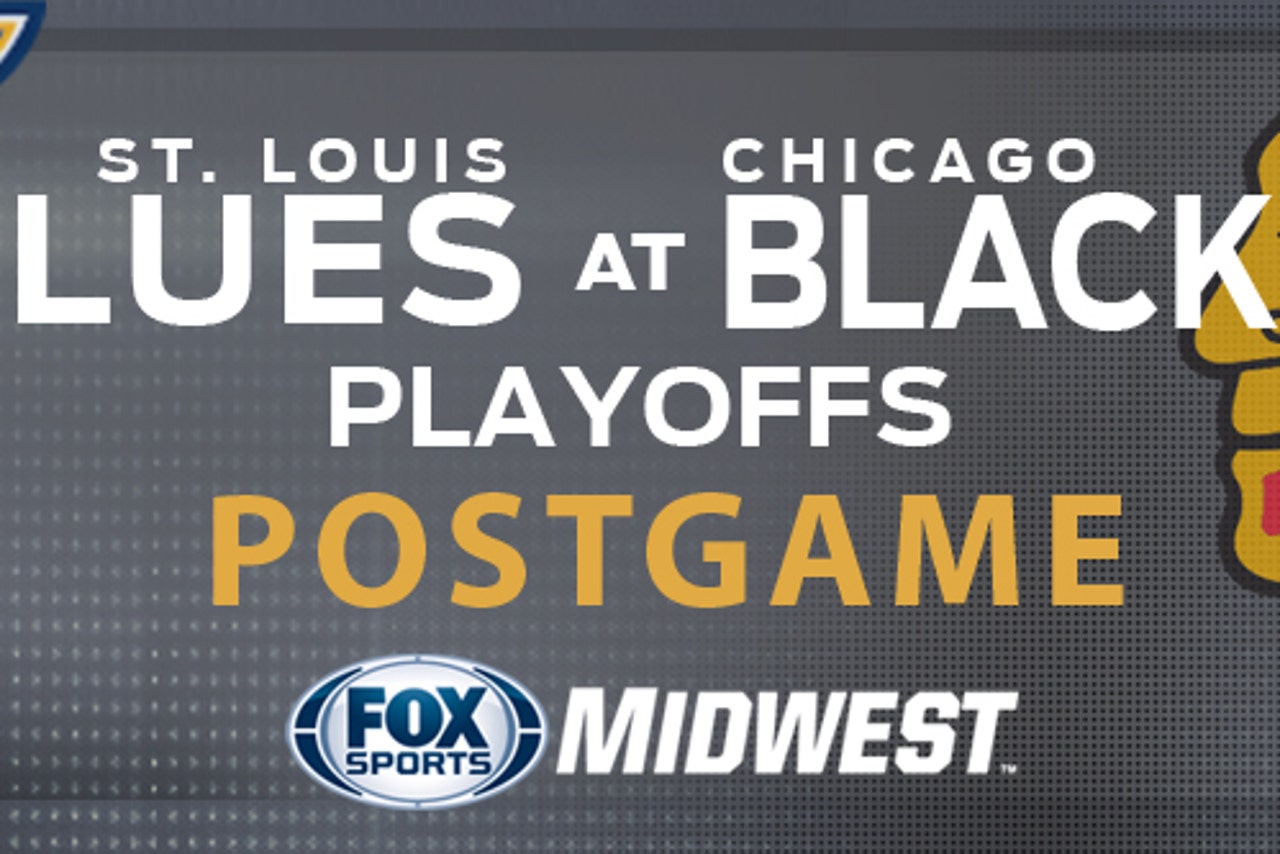 The Blues are understandably frustrated as this first-round clash between bitter rivals moves to the United Center for Game 3 on Sunday, which might only enhance Chicago's growing confidence.
Blackhawks coach Joel Quenneville challenged the zone entry prior to Vladimir Tarasenko's goal with 7:46 remaining in the third, and the replay confirmed Lehtera crossed the blue line before the puck.
Tarasenko slashed Shaw just over a minute later, and Shaw punched a loose puck past Elliott on the ensuing power play for a 2-1 lead. The officials discussed possible interference before upholding the goal, then Hitchcock lost his timeout following an unsuccessful challenge of the call.
The Blackhawks went on to win 3-2, evening the series after the Blues won 1-0 in overtime Wednesday. Hitchcock wasn't pleased that such important moments in a tight series came down to officiating.
Chicago also had four power-play chances to St. Louis' one.
"When you play the defending Cup champions, you're going to have to fight through a lot of stuff," Hitchcock said. "Calls aren't going to go your way, you're not going to get the officiating you want. It's always going to seem like it's one-sided. Big deal, fight through it."
Captain David Backes wasn't happy, either. He won Game 1 with an intended pass that bounced off Chicago defenseman Trevor van Riemsdyk's skate and into the net after the Blues were outshot 35-18. He feels robbed after they played much better in Game 2.
Backes assisted on Kevin Shattenkirk's goal with less than two seconds left that meant little after Artemi Panarin potted an empty-netter about a minute prior.
"I've seen that offsides a million times and ... we'll bite our tongues on it," Backes said. "I'm obviously a biased individual in what I think happened, but we've got to take it up another notch and continue to execute and continue to play. They found a way to get on the power play and found a way to get an ugly one."
Duncan Keith's goal was anything but ugly. He played 30:59 in his return from a six-game suspension and scored with 4.4 seconds left in the second period, taking a faceoff win and blasting a shot through traffic over Elliott's left shoulder to tie the game.
Chicago went nearly 5 1/2 periods without scoring to open the series, but Keith's goal certainly changed the momentum before the events that unfolded in the third.
"If we're going to get a bounce, we'll wait as long as we have to, I guess," captain Jonathan Toews said. "There's no doubt that to a certain degree it takes a little bit away from the energy in the building."
The Blues will try to do the same at the United Center, where the Blackhawks finished 2-3-2. St. Louis won five consecutive road games to end the regular season and has won three of its last four visits to the United Center, but it has lost three straight there in the playoffs.
Elliott hasn't started a postseason game in Chicago. He's been fantastic to start this series, though, stopping 61 of 63 shots, including multiple breakaway chances.
Corey Crawford has matched him, stopping 46 of 49 shots. He has a 1.95 goals-against average in 39 career playoff games at the United Center.
---
---