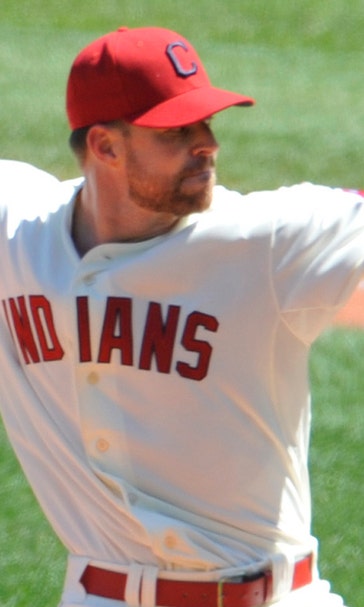 Blue Jays could be in for tough test vs. Kluber
May 14, 2014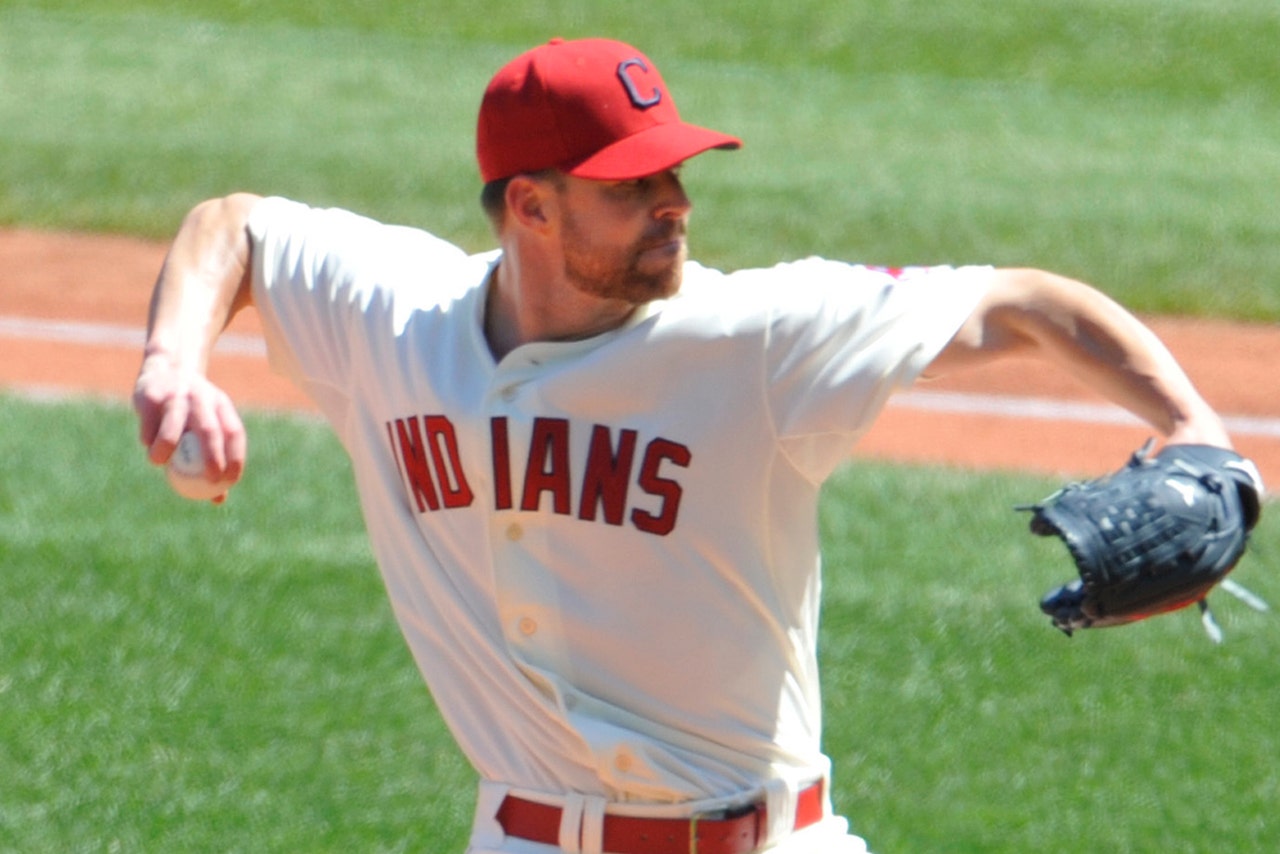 The Toronto Blue Jays have managed to rebound from a rough stretch on their current homestand.
They'll try for a third consecutive victory Wednesday night against the Cleveland Indians.
Toronto (20-20) opened this nine-game home stay by taking two from Philadelphia to run its season-high winning streak to five games. However, the Blue Jays scored three runs in each of the next three while losing all to the Los Angeles Angels.
They ended that slide with a 7-3 win over the Angels on Monday and held on for a 5-4 victory over Cleveland (18-21) on Tuesday. R.A. Dickey yielded two earned runs over six-plus innings and Juan Francisco homered for one of his two hits.
Adam Lind added a two-run double and Melky Cabrera threw out Carlos Santana at the plate to end the eighth inning as the Blue Jays beat the Indians for the third time in four games this season.
"That was just heroic, is what that was," Dickey said of Cabrera's pinpoint throw from left field. "It saved the game."
Francisco is 3 for 4 with four RBIs in the last two games, and 4 for 9 against the Indians this season.
Lind is 4 for 9 in the last three games after he went 1 for 9 with a home run in his first three contests since coming off the disabled list.
The Blue Jays prevailed Tuesday despite six hits and could be in for a tough test against scheduled Cleveland starter Corey Kluber (3-3, 3.48 ERA).
Though the right-hander gave up five runs and nine hits in 6 2/3 innings of a 5-0 home defeat to Toronto on April 19, he's 2-1 with a 1.91 ERA and 38 strikeouts in four starts since. Kluber went 1-2 with a 5.40 ERA in his first four outings this season.
He yielded three runs over the last two outings, including two with nine strikeouts in 6 2-3 innings of a 6-3 victory at Tampa Bay on Friday.
"Kluber's good," Rays manager Joe Maddon told the Indians' official website.
The Blue Jays counter with Dustin McGowan (2-1, 4.63), who allowed 10 runs in 6 2-3 innings in his first two home starts before yielding two runs in five innings without a decision in Friday's 4-3 loss to the Angels at Rogers Centre.
The right-hander is 0-2 with an 11.85 ERA in three starts against the Indians, but has not faced them in that capacity since 2008.
Cleveland's Asdrubal Cabrera is 2 for 2 against McGowan, but 4 for 29 (.138) in his last seven at Toronto.
Toronto's Colby Rasmus will miss a second straight game with a sore hamstring he injured Monday, but hopes to avoid time on the DL. Rasmus is batting .222, but is second on the team with nine home runs.
"It's just tight," he told the Blue Jays' official website. "Get some good medicine in me, get some good sleep, stay hydrated and hopefully I'll be good to go."
Toronto closer Casey Janssen was activated from the DL on Sunday and recorded his first save of the season Tuesday.
"It's definitely good to have him back," Blue Jays manager John Gibbons said.
---