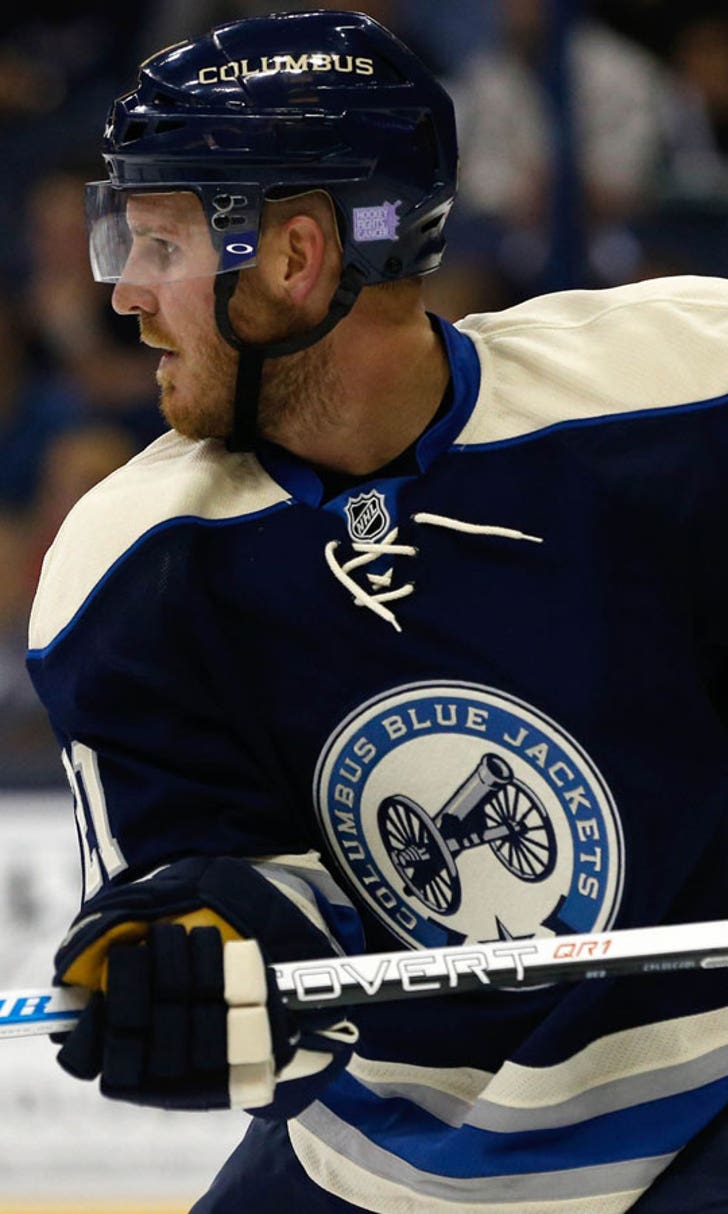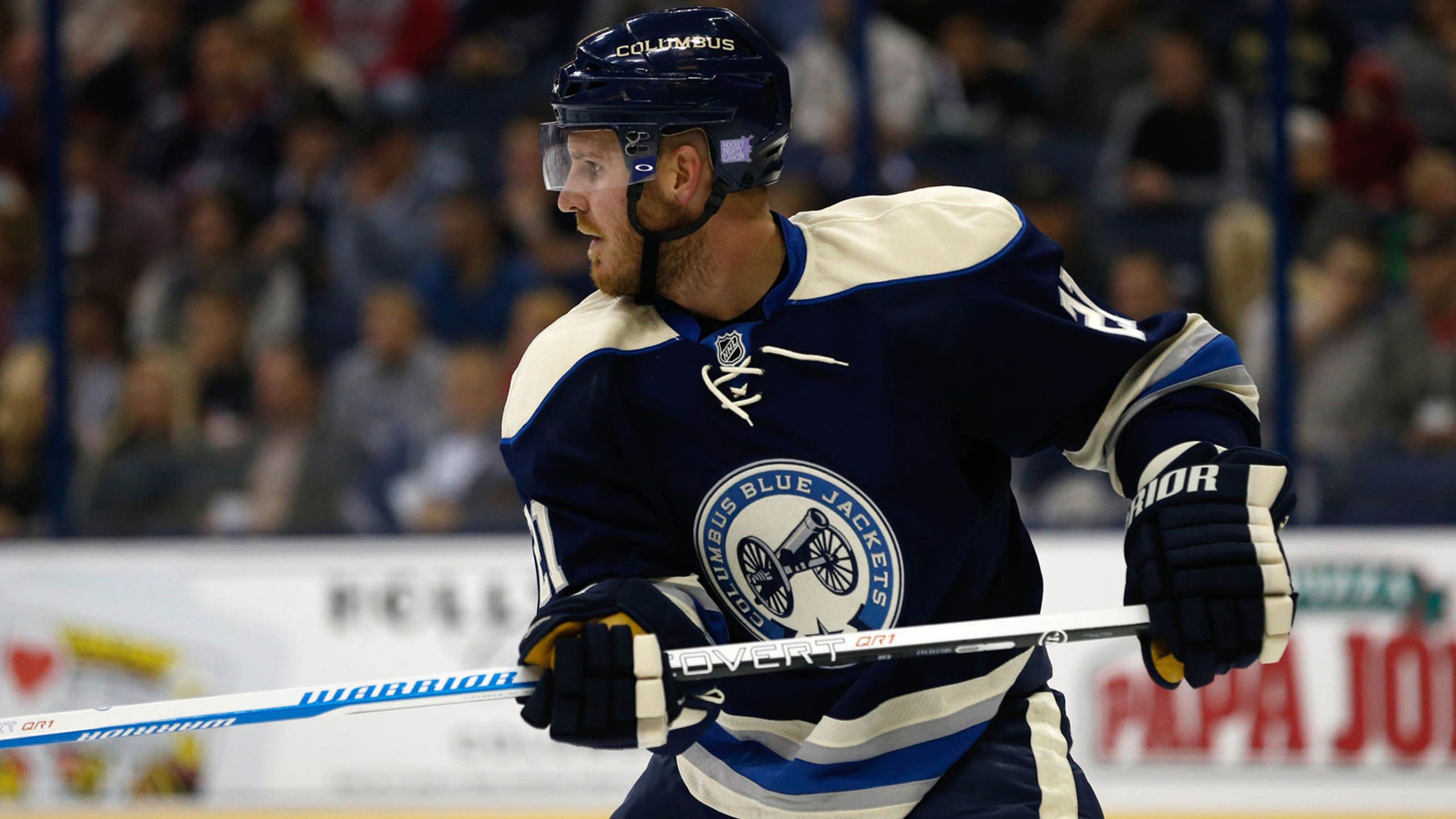 Blue Jackets still in search of consistency
BY foxsports • November 20, 2014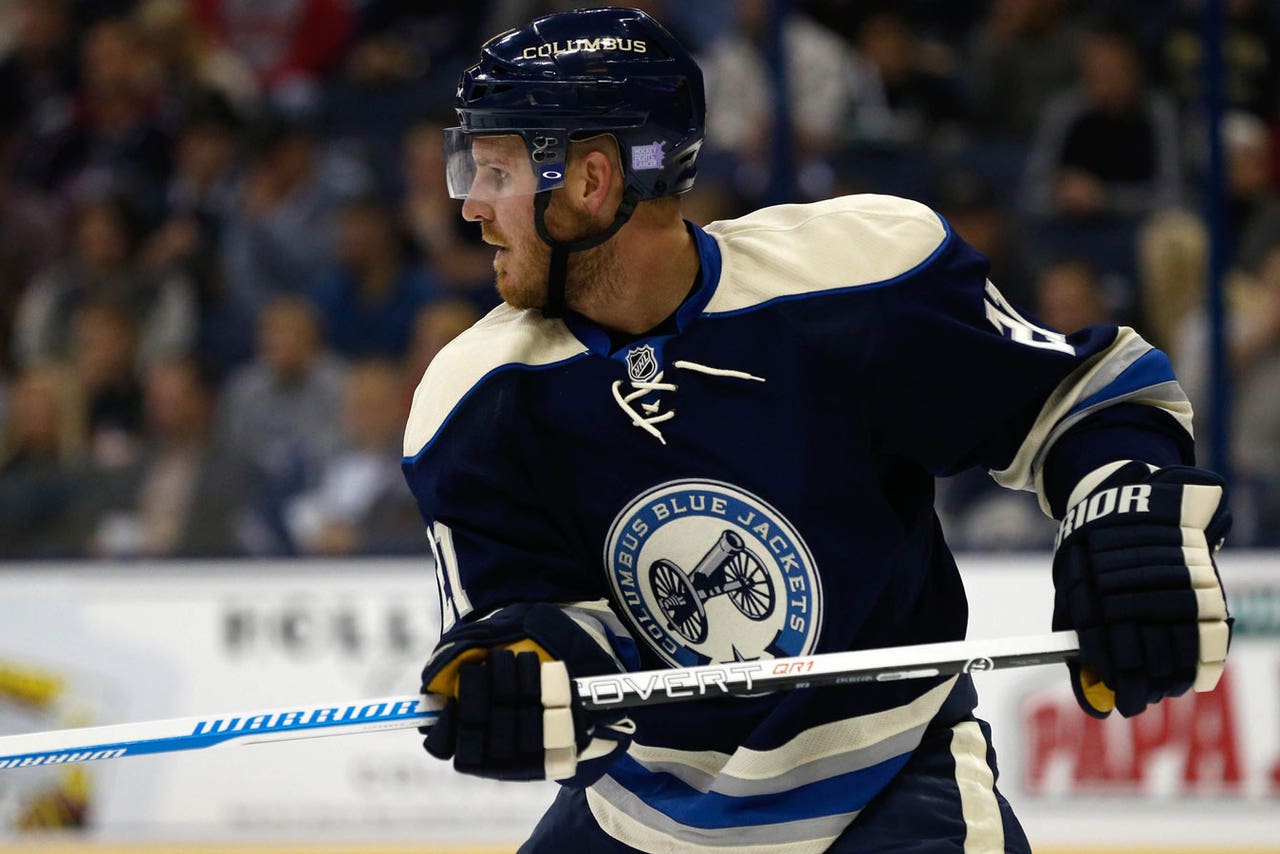 Every year, the seasons change as a new year of hockey dawns. And yet, there is one constant about the Blue Jackets that never seems to alter itself from one year to the next.
It's reminiscent of starting your car on a cold morning. You turn the key and the engine chugs and chugs until it finally turns over and fires up to life. The Blue Jackets start each season in almost the same way. The initial adrenaline of a new season gives way to getting yourself into the grind that is an 82-game season.
The last three years have seen them start with almost identical records through the first 18 games. Two years ago in the lockout-shortened season, they got off to a 5-11-2 (12 points) start. Last year, their record was 6-10-2 (14 points). You can chalk that year up as the youngest team in the league coming together and trying to find some chemistry.
Through 18 games this season, they have accumulated a record of 6-11-1 (13 points). While they are still the youngest team in the NHL, the main story this year has been one of injuries. They have said that it's not an excuse for their poor start. But the reality is that when you are replacing guys in the lineup on a weekly basis, there really is no chance for anything resembling chemistry and stability to form.
"I really don't have an explanation for that," said defenseman James Wisniewski of the slow start this season. "We've had a lot of injuries this year. No matter what, even when you have healthy guys coming back in the lineup, they're still missing time. I mean, you're still rusty. It's like you're not yourself for quite a while. Even when Dubi (Dubinsky) comes back, it's going to take him so time.
"Your first game you play pretty good because it's pure adrenaline. And then it kind of hits you a little bit. But hopefully not; hopefully he comes in and scores hat trick after hat trick. But most of the time, it just takes you a while. We've played 18 games and it's hard for guys to come right back in. That's the 'excuse' I can think of. Other than that, there are no excuses."
They've gotten away from playing to their identity, playing "Blue Jackets hockey'." There have been glimpses of it. Of that, there is no doubt. But it's the consistency of effort that has been missing. It's almost as if they need to rediscover that magic each October.
"It's not the core leadership," said Richards of the lack of consistency, "it's everyone. It's everyone involved - myself, the other coaches, players... it's all of us. It's not just a single group of guys. It's not just forwards or defense. It's everyone."
Wisniewski knows that the clock is ticking on getting the season turned around. They are not out of the race for the playoffs at this point, but the effort shown Tuesday against the Detroit Red Wings shows that they still have a steep hill to climb. At this point, the focus has to be on short-term goals.
"We need to look at one game at a time. We all know that it gets harder and harder to win those games in February and March. You don't want to have to keep playing playoff hockey for three months straight before you get into the playoffs and then you don't have any gas left because you've been working your tail off just to get in.
"For us, right now, we have to take one game at a time. With our consistency, we have to worry about one shift at a time. We have to stick to our identity that we've started to obtain and work from there."
If you look at the rest of the schedule through a "baby step" approach, that means putting the games in a manageable format. With the points shaking out the way that they are in the Metropolitan Division, three-game series seems the most logical way of seeing what they need to do in order to make the playoffs. Really, it has come down to winning two of every three games the rest of the way.
"I just hope that it starts to smooth out this weekend," Wisniewski said. "Hopefully we get another two big wins and move on from there. We've talked about come Christmastime, we need to be in the hunt. It would be a long season if you're not playing for anything in February or March.
"We have to make sure that we really turn it around. We had a good weekend last weekend, but we need four, five or six in a row to really get back into the swing of things."
They won two of the three games going back to last Friday in Philadelphia. The next three games on the schedule should be looked at in the same way. They host the Boston Bruins on Friday, travel back to Philadelphia on Saturday and host the Winnipeg Jets next Tuesday.
Blue Jackets head coach Todd Richards sums it up succinctly. "I just want to see us engaged and intense. And whatever that leads to, that's fine. Whether it's playing fast or playing physical, however you want to describe our game. When we're engaged and there's some intensity to it, we're usually okay."
---