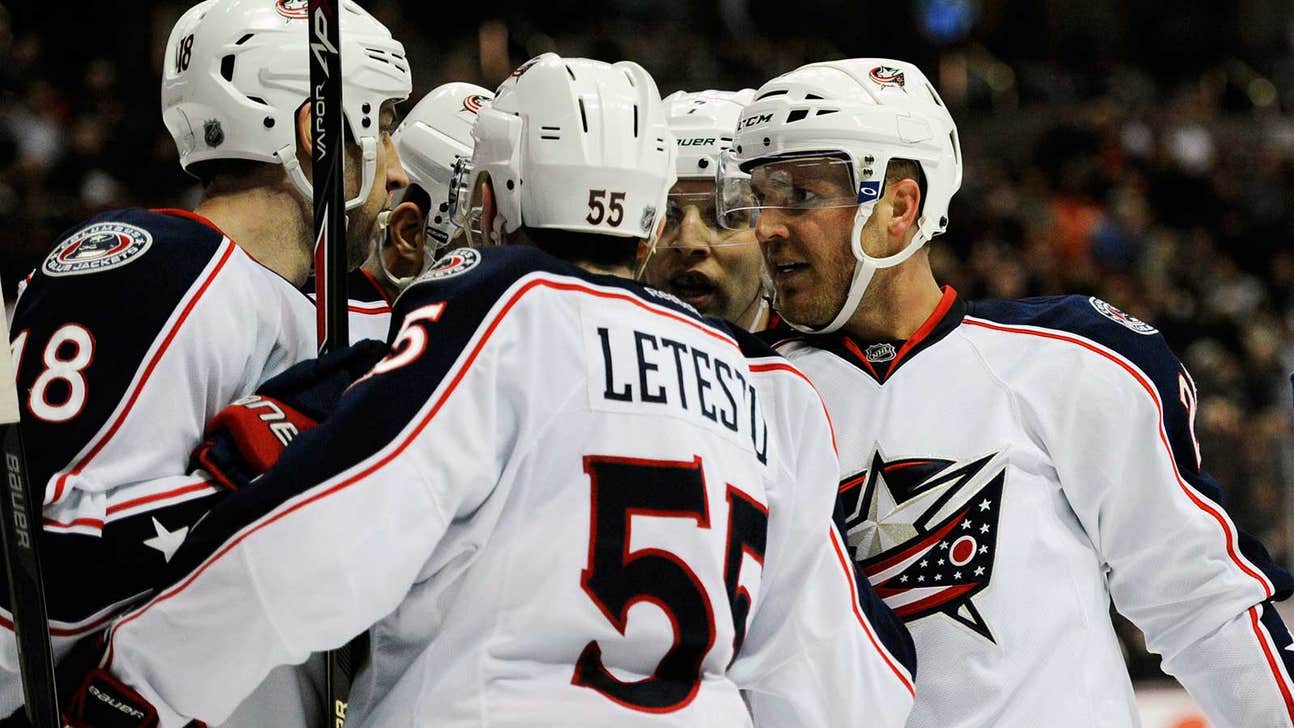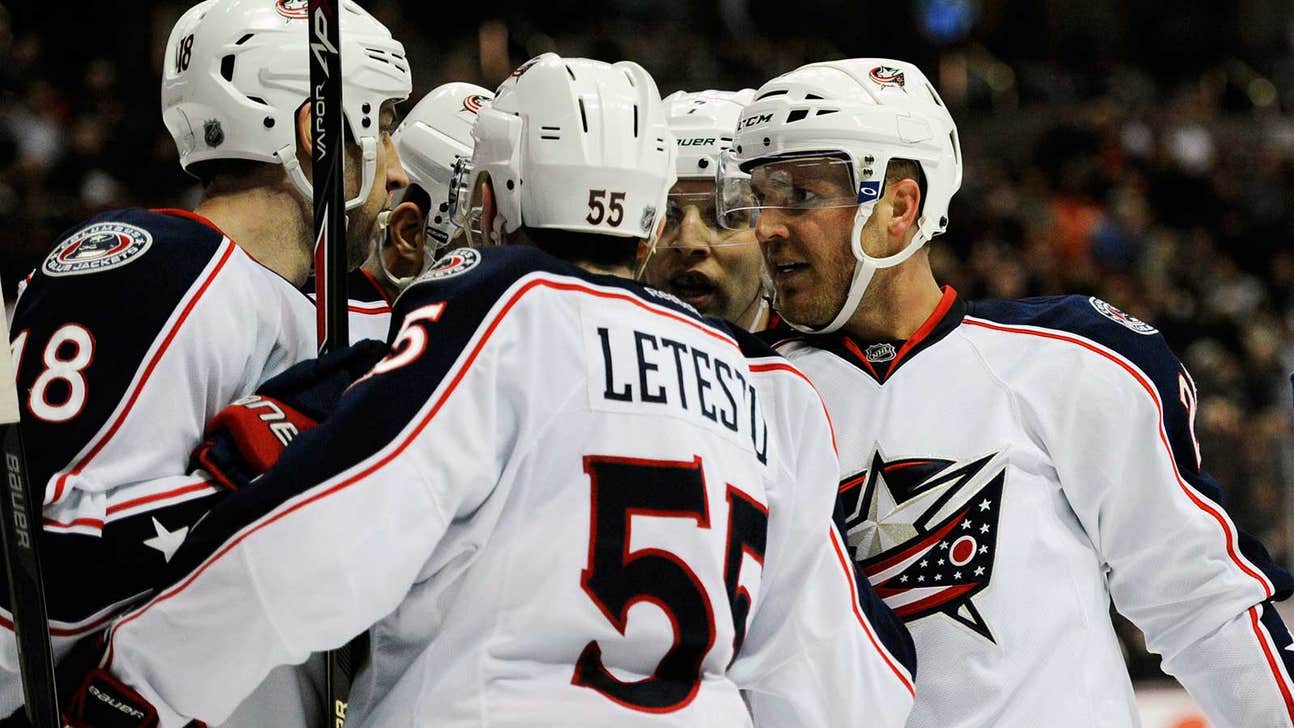 Blue Jackets ready for stretch run
Published
Feb. 26, 2014 9:03 a.m. ET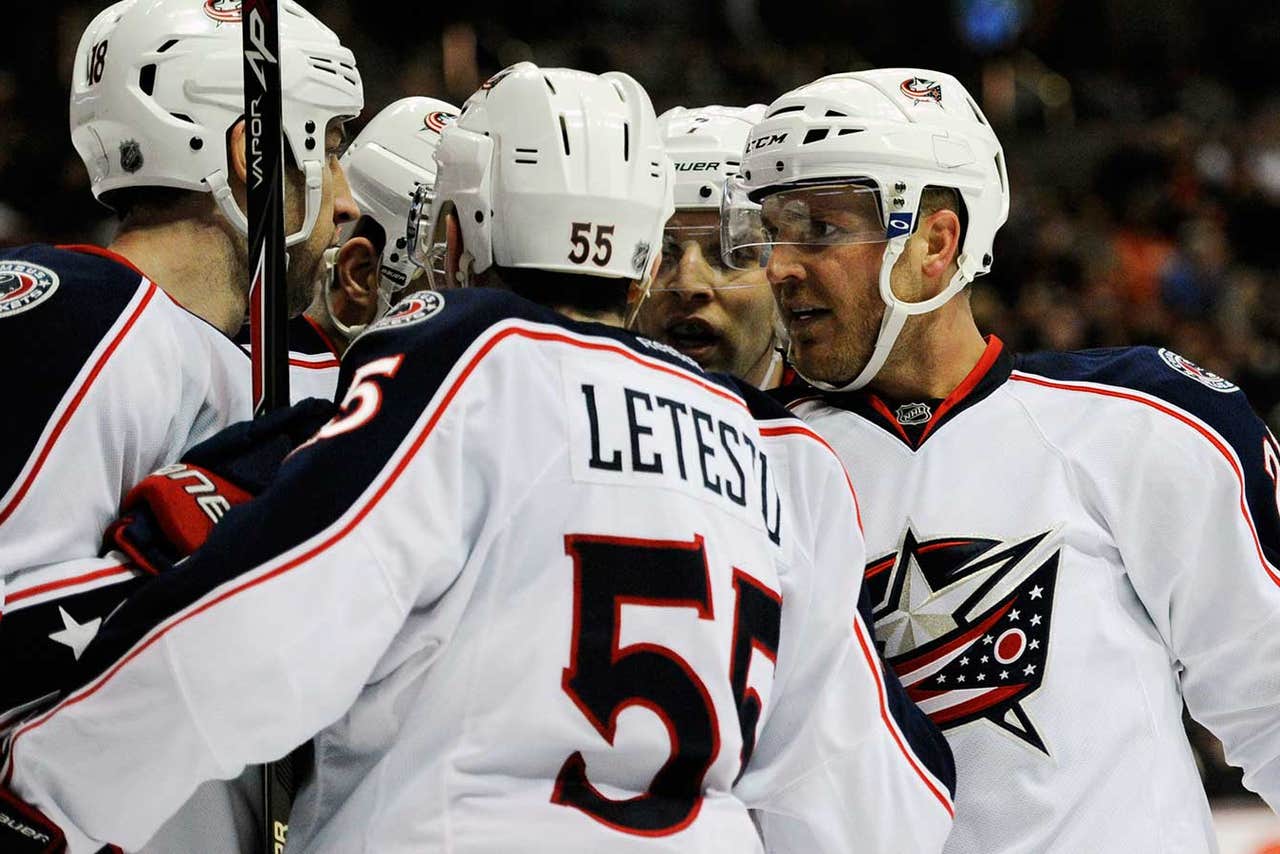 Columbus starts their stretch run Thursday night with a trip to New Jersey to take on the Devils at the Prudential Center. The tightness that is the Metro division sees the Devils (7th) sit just two points behind the Blue Jackets (4th). There are just six points separating second place (NY Rangers) from seventh place. The race is on.
"I think we've done the preparation work here, so that we come out strong", said Mark Letestu. "We know what's at stake, looking at the standings, where they are, where we are and where we want to get to. Every game is going to be important, not just the one in (New) Jersey. Starting strong and starting on the right foot will put us in the right direction."
In the last ten games before the break, Columbus went 5-4-1. While sitting just one point behind Detroit for the second wildcard spot (8th place), what they would like is to solidify their playoff seeding by finishing in second or third in the division. They're currently three points behind Philadelphia (3rd) and four points behind the Rangers (2nd).
"We're probably going to have to go another good run", Letestu continued. "I think playing .500 or a little bit above is not going to get it done. We're definitely focused on putting together some wins. We need to take care of business on home ice and hopefully break that threshold of whatever it takes to get into the playoffs."
Their identity as a hard working team is becoming enmeshed within the fabric of the club. The mandate that President of Hockey Ops John Davidson laid down is starting to come to fruition. With the second best record (tied with NYR and STL) in the NHL since January 1 (12-5-1), they are gelling on individual lines and as a team.
"I think that's what our whole season should have been like", said Letestu. "We know what we are. We're a hard working team. If we're going to put together winning streaks like that (eight games in a row), we need to get to our identity as quick as possible."
"We can't dip our toe in the water. There has to be no 'feeling out' process or any kind of 'wading into it'. We have to pick up right where we left off. We've got to be all-in right from the start."
With the lone playoff appearance of 2009 becoming a distant memory, Letestu and the rest of the players see a fan base that is excited, yet somewhat cynical. Talk is cheap and he knows that action speaks much louder than words.
"The way the franchise has gone, there are probably a lot of doubters right now", he said. "I think until you win, and win consistently, I guess that's fair. It's on us to change the dynamic and to change the culture."
Associate coach Dan Hinote has been to the playoffs six times in his career as a player in the NHL and won the Stanley Cup on 2001 while a member of the Colorado Avalanche. He has a wealth of experience that he brings to club and is not that far removed, at age 37, from the guys in the room.
"You try not to look too far ahead, especially now with the parity in the NHL", Hinote said. "Basically, the way I look at it is that you can't go around and lose two in a row. If you can go two out of three, I think that's what it is going to take in our conference and division. It's going to come down to the last game of the year, no question."
Slow starts for Columbus have been their bane. Most teams will do their level best to come out of the gates with their guns blazing, and the Blue Jackets are no exception.
"We can't look at it as the beginning of the season where we've kind of fallen asleep in the last couple of years. We had the momentum going into the break and we have to maintain that. To me, the teams that are able to come off the break full-tilt are going to give themselves an advantage at about the ten game mark after the break."
"If you come out sleepy, and I've seen it, it's tough to come back after the Olympics. When I was in Colorado, we had twelve guys go and it was tough to get the team going again. To me, the most important thing is to come out and start playing 'our' hockey right away."
"(New) Jersey plays a real tight system. It's going to be a tough game, a 2-1 game. They play like us in the D-zone. If we come out and we're sleeping for even a period, it's probably going to be over."
Columbus is a club that many teams might have looked past in the last few years. That attitude started to change last year during the 19-5-5 stretch run. The Blue Jackets started to gain the respect of teams, as they had to take Columbus seriously. Since January 1, the same dynamic seems to be unfolding.
"We're not surprising anybody anymore", said Hinote. "The Blue Jackets they saw in the past, they might have thought they could take us 'lightly'. But for the most part, in this league, there is no easy game. Our style of play, before we ever get to your barn, is pretty well known. We're going to play a hard game against you. If you're sitting in the other locker room, you pretty much know what to expect."
Focus and determination are the two words that come to mind to describe this club as they enter the final twenty-four games of the season. They know what they have to do and they know how they have to do it. It all comes down to execution. They want their actions to speak volumes.
---