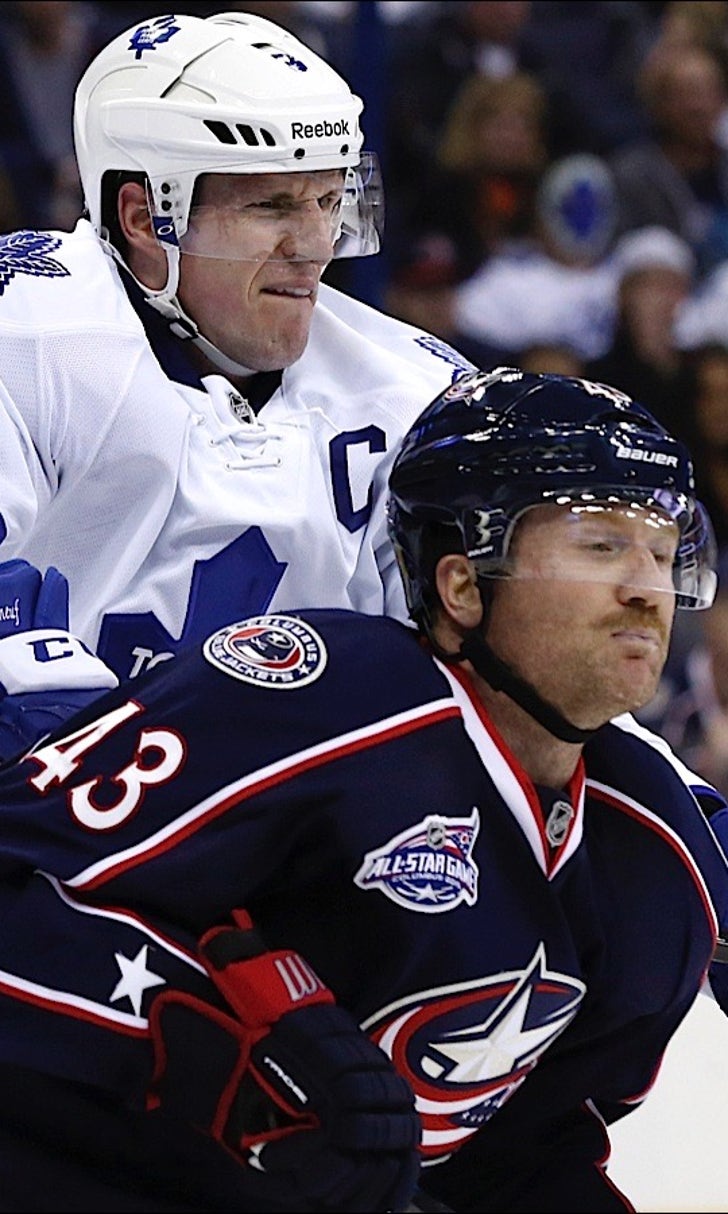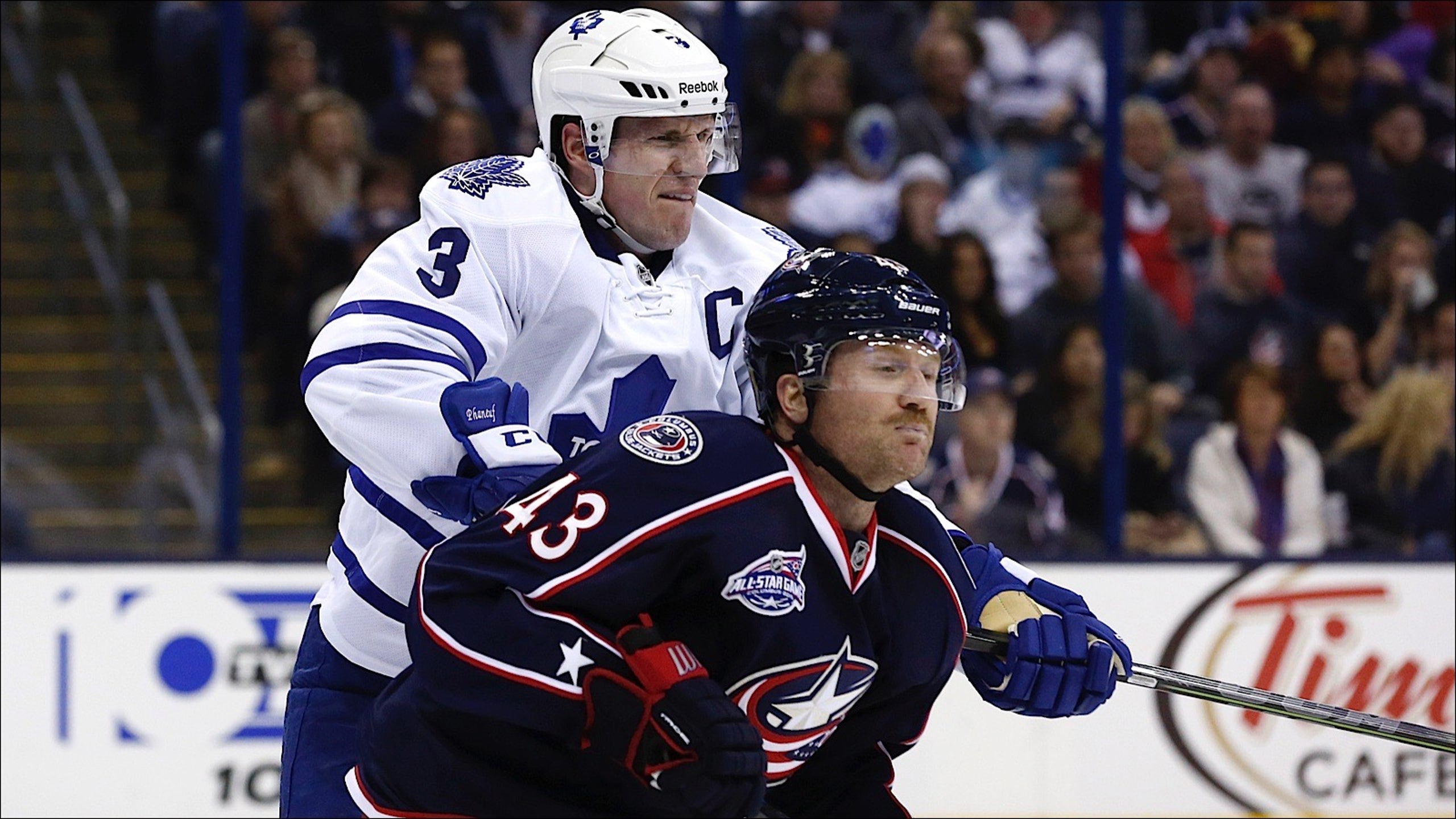 Blue Jackets' Hartnell: "We need to get some wins"
BY foxsports • October 31, 2014
COLUMBUS, Ohio -- Blue Jackets head coach Todd Richards has used the term "pace" many times since the middle of September to describe how he wanted the team to play this season. There wasn't much pace dictated by the home team as they fell to the Toronto Maple Leafs 4-1 in front of 14,479 rather vocal fans Friday night.
Statistically, these teams were relatively even going into the game. And yet, Columbus couldn't seem to keep pace with the Leafs. They were a half-step slow all night long, chasing the game. Without at least some of the eight regulars that are out of the lineup, injuries are an acceptable excuse.
"It's not acceptable," said forward Scott Hartnell. "I think that's an easy copout for everyone to say. Obviously, it is tough. But, we have to realize that this is the group and we need to get some wins."
"We can't wait three weeks for Dubi (Brandon Dubinsky) and two weeks for Boone (Jenner) and two weeks for (Sergei Bobrovsky) to get our act together. We'll be far behind looking in for a playoff spot. It's these 20 guys in the dressing room. We can't sit and hang our heads. We have to find a way to win."
This has been said for a few games at this point. A four-game losing streak is not something that clears itself up. It takes hard work and accountability.
"I need to be better," Hartnell said." I've been around a long time. We need to pick up the slack and it starts with the veteran guys and then has to filter through. We have to start winning the battles in our defensive zone and stop turning the puck over. We can't shoot ourselves in the foot in these games."
Yes, the players that are replacing the injured Blue Jackets may know the system. But implying that they are an equal match to the player being replaced is a disservice. With this many players needing to be replaced, treading water is a long shot, at best.
"It's important to get guys back," said Richards. "But I don't know if it puts more stress on getting them back right now. We've got to find a way (to win), regardless of who's in the lineup and who's out. There are no excuses. The whole team, myself, we've all got to be better."
There were moments that saw some players try and put the team on their back. But those moments were few and far between. There were other momemnts that saw players making poor decisions, with and without the puck. It takes the whole team to make it work with this many players injured.
What has become apparent is that it seems as if some guys are waiting for the injured players to return, while others are trying to do more than they're capable of. Richards sees players doing both of these things.
"I would say a little of both," he said. "Maybe their roles have changed a little bit and they start doing things that they normally haven't done."
Whether it's a lack of NHL-level talent or something else entirely, the players aren't playing at the team-level that they have shown they are capable of playing. A fire needs to be lit that will get the attention of these guys.
With the team traveling to New Jersey to take on the Devils Saturday night, Richards alluded to Anton Forsberg possibly getting the start in goal after he talks with the other coaches. They face a much sterner test against New Jersey than they did versus Toronto. And they really don't want to make it a five-game losing streak.
---