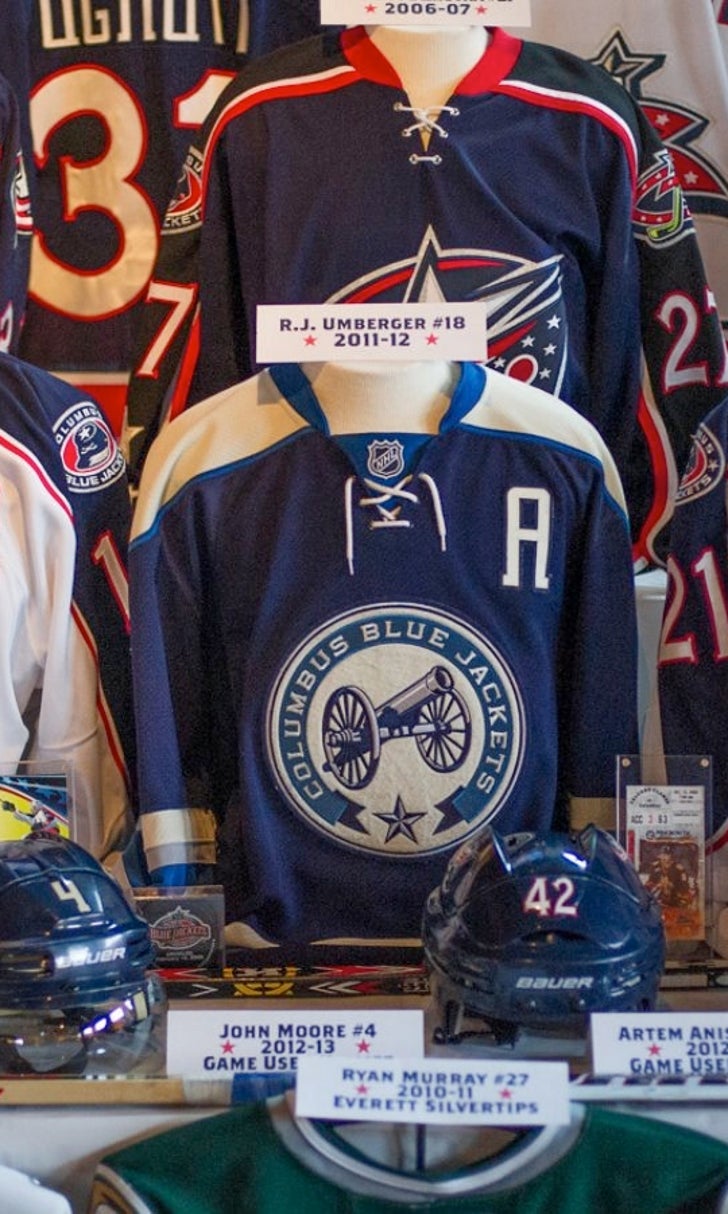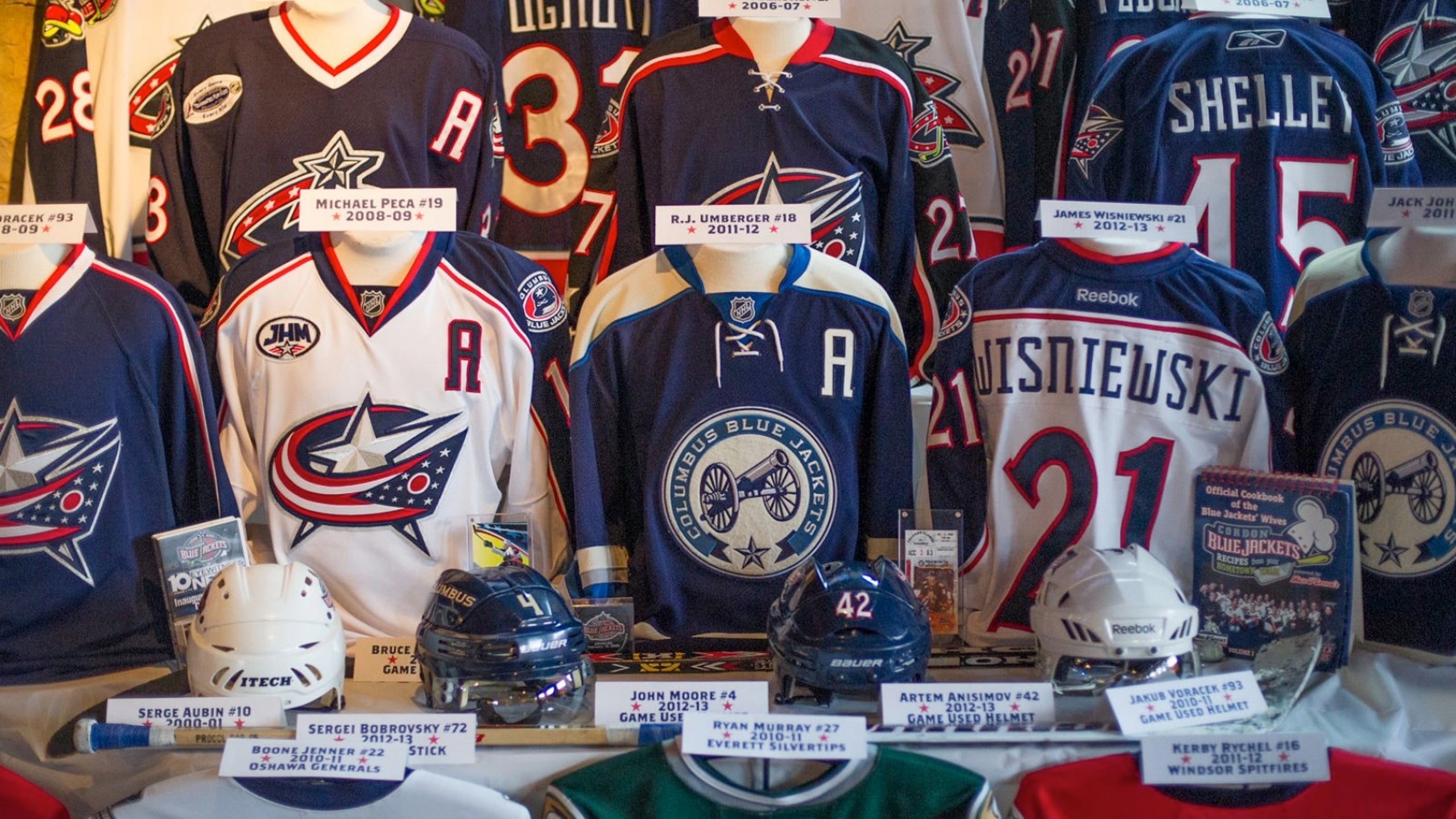 Blue Jackets fans show support; tell team history on their backs
BY foxsports • March 13, 2014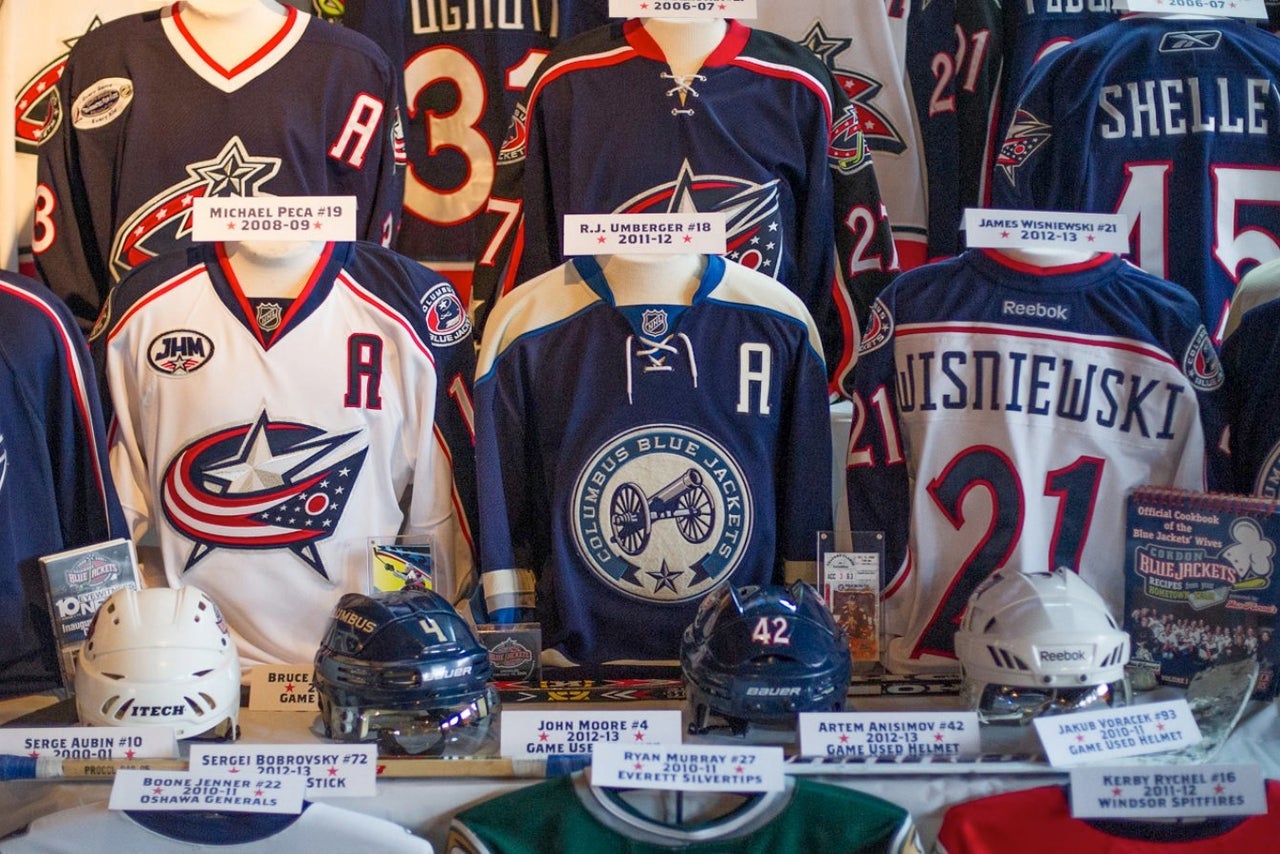 Columbus Blue Jackets fan Dave Cottone loves his hockey team. His 45 game worn hockey jerseys are a testament to his passion, but he has a select few jerseys--worn by players who haven't always done right by the franchise--displayed on a "wall of hate" in his basement. For Cottone, with his favorite team on the rise, it's important to remember how far the Jackets have come.
"Jerseys tell the story of the franchise for me--for better or for worse," Cottone said. "Eventually these sorts of things are going to be forgotten, but it's an important part of the franchise."
For jersey collectors like Cottone, that's what the hobby is all about. Fellow Columbus resident and Blue Jackets fan John Wooten counts over 60 game-worn jerseys in his collection. He doesn't even want to think about the money he's invested in building it over the years. For him, it's about attainable pieces of history.
"Jerseys reflect a period of time with the team or with your fandom," Wooten said.
"Game-worn jerseys have repairs, damage and wear--they tell a story. You can tell how a guy plays by how worn a jersey is."
Cottone and Wooten both were drawn to jerseys not only for their wearability, but for their ease to collect and store. There are Facebook groups and other forums for jersey collectors, and most collectors have a "holy grail" or a jersey that they are searching out and hoping to add to their collection. For Wooten, that grail is a Geoff Sanderson jersey from the inaugural season.
"The jerseys were a little different and the first team was a lot of fun to watch," Wooten said. "They overachieved."
It's that personification of history, or a favorite player, that makes the jerseys so compelling.
"We try to find a photo or video where you can match a jersey," Cottone said. "It's the coolest part of the hobby. You look for photos where you can find a stick or puck mark that matches the jersey and that authenticates it."
Wooten and Cottone organized a display of some of their most prominent Blue Jackets jerseys for the summer fan event "Cannonfest" and later showed the same collection at Nationwide Arena.
"We thought people may not care at all," Wooten said, "But we found more people who love seeing these jerseys just as much as we do. A lot of people were really appreciative of it."
Even for a young franchise, capturing time in a bottle was a gift the display gave to fans who stopped by to look at the collection.
"The reaction was like how we feel when we collect the jersey--I look at the jersey, I remember the player," Cottone said. "We saw people reminiscing and people who didn't know a player learning about them."
Collecting jerseys can come with a lot of quirks. Game-worn jerseys are never signed to keep them as close to the condition they were in when worn by the player, and some collectors will not wear their jerseys at all. Others only wear their jerseys when they can be sure to keep them stain free. Cottone has a plan for his jerseys even after he no longer owns them.
"When I die, I want the team to auction off my jerseys as the 'Cottone Collection' to benefit (the Blue Jackets) Foundation," Cottone said. "I want them to get back to the team and the fans. It's important they go to a good home."
While both men have vast collections, they do cop to some favorites. Cottone's favorite jersey is his 2013 Hockey Fights Cancer themed Nick Foligno sweater.
"I wanted to find a way to honor my father who passed away; I wanted to go big for a jersey, and I wanted to honor Nick's commitment to his mom (who passed away from cancer)," Cottone said.
Both Cottone and Wooten count a number of these commemorative jerseys that the Blue Jackets auction off every year in their collections. Auction proceeds benefit the Blue Jackets Foundation.
Wooten owns a 2013 Artem Anisimov military appreciation sweater; a 2013 Sergei Bobrovsky St. Patrick's day jersey; Boone Jenner's Hockey Fights Cancer jersey; and Foligno's 2014 military appreciation jersey. Cottone is close behind.
"In addition to my Foligno sweater, I have a Jack Johnson sweater from military appreciation night," Cottone said. "And I have Mark Letestu St. Patrick's day jersey that helps me remember a perfect night of hockey."
On the night Cottone won his Letestu sweater, he was able to enjoy seats on the glass, the Jackets won and he had the opportunity to meet the Jackets forward after he scored the game-winning goal in a shoot out.
"I have followed (Letestu) since he was with the Penguins organization," Cottone said. "He was the first guy to come out after the game and I got to meet him - for me it was the ultimate fan moment."
Cottone and Wooten both plan to keep growing their collections as early as tonight with the conclusion of the 2014 St. Patrick's Day jersey auction during the Jackets game against the San Jose Sharks.
"I've got my eye on a few," Cottone said.
You can find more information on the jerseys available for auction at http://bit.ly/2014GreenJerseys. The auction concludes at the end of second intermission in tonight's game at Nationwide Arena. Start time against the Sharks is 7 p.m.
---