Blue Jackets expose road-weary Blues
BY foxsports • February 6, 2015
The Blues couldn't find any of their recent good karma on a dismal Friday night in Columbus.
All the bounces went to the Blue Jackets as they exposed a struggling and tired Blues team in a 7-1 rout. Nick Foligno and Cam Atkinson set the tone by batting pucks out of the air and past Brian Elliott, who gave up four goals on 14 shots before leaving less than halfway through the second period.
Great goaltending had saved St. Louis twice this week and allowed it to extend its point streak to a franchise-record 13 straight games, the longest in the NHL this season. But Tampa Bay probably deserved a road win Tuesday, and even last-place Buffalo held its own through most of a 3-0 shutout that featured 23 saves by Jake Allen.
Allen didn't look quite as sharp coming off the bench in Columbus, though he still did well to keep an ugly score from getting even worse.
Although St. Louis gave up seven goals for the first time all season, goaltending won't be coach Ken Hitchcock's biggest concern heading into a tough test vs. Chicago on Sunday.
Even after three full games without their All-Star defenseman, plenty of questions remain concerning how the Blues will replace Kevin Shattenkirk. However, a downward trend began even before his injury last Sunday at Washington. Of course, St. Louis couldn't have gotten much better after its points streak started with three straight wins by five goals or more.
A come-from-behind 5-4 shootout win over Carolina on Jan. 10 showed the first signs of inconsistency, which eventually resulted in a 3-2 overtime loss to Detroit five days later. But thanks to quality goaltending, timely scoring and a relatively easy schedule, the Blues still captured 25 of 26 possible points to move into a tie for first place in the Central Division.
The injury-plagued Blue Jackets hardly represented a top opponent, considering they had lost eight of their last 11 and fallen into seventh place out of eight teams in the Metropolitan Division. But they did have the advantage of two full days' rest following a 4-1 loss to Arizona, compared to a quick turnaround from the Blues' win Thursday at Buffalo.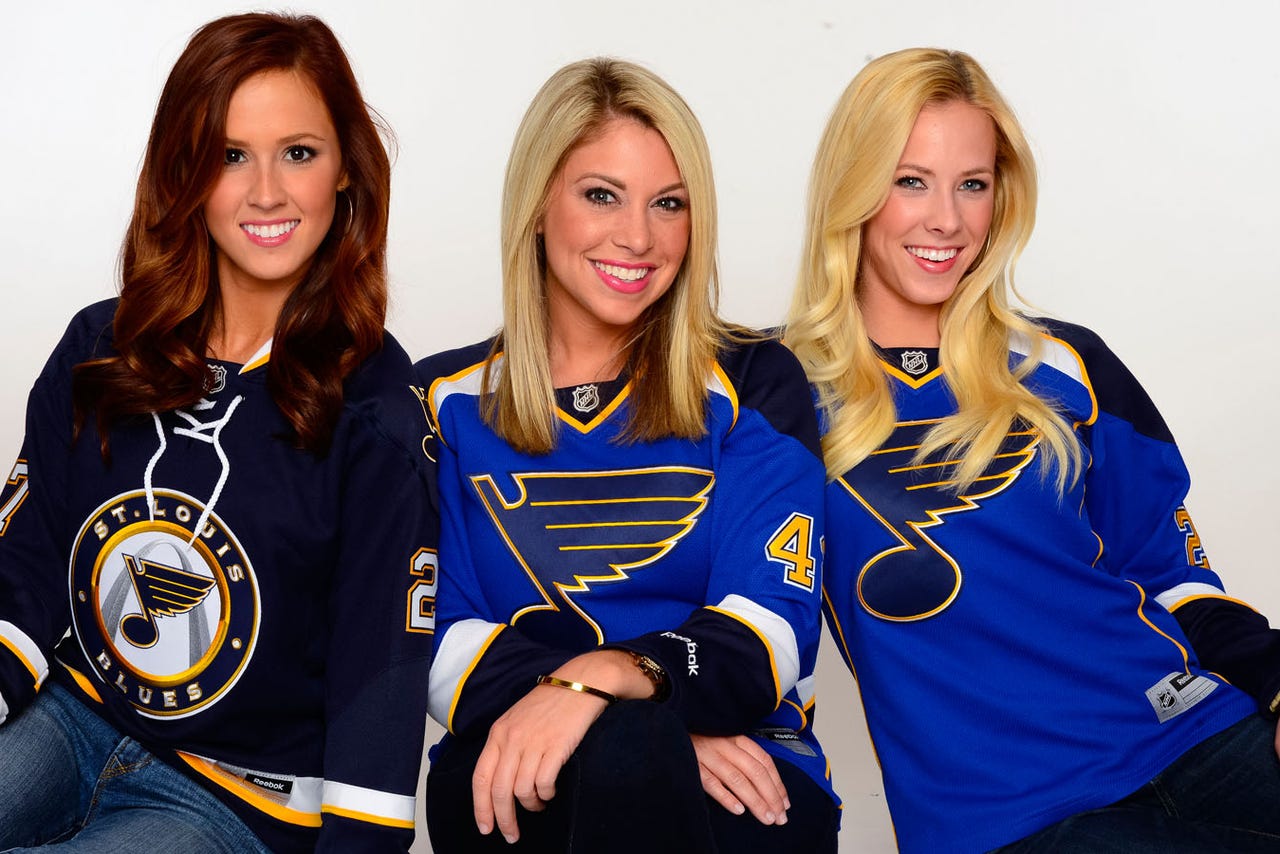 FOX SPORTS MIDWEST GIRLS: Read their bios, check out their upcoming appearances and view their photo galleries and videos.
Columbus made much of its own luck with consistent pressure and high energy, as well as strong goaltending from backup Curtis McElhinney. The Blue Jackets also got plenty of help from St. Louis as it suffered its first loss to a bottom eight Eastern Conference team in 11 games this season.
Several ill-advised passes across the ice near the blue line resulted in costly turnovers, including one by David Backes that led to a shorthanded breakaway goal for All-Star Ryan Johansen. Backes leads St. Louis with nine power-play goals, but he missed a great chance for another one that would have tied the game in the first period.
Special teams success powered the Blues early in their streak, so it's no real surprise that it finally caught up to them. Even after Stastny's power-play goal from a tough angle to avoid the shutout, they've converted just four of 30 chances in their last 11 games while giving up two shorthanded goals and quite a few more scoring opportunities for opponents.
But despite their recent struggles with the man advantage, quality five-on-five hockey kept the Blues rolling as they scored at least two goals in a remarkable 17 straight games. That was the longest streak in the NHL this season.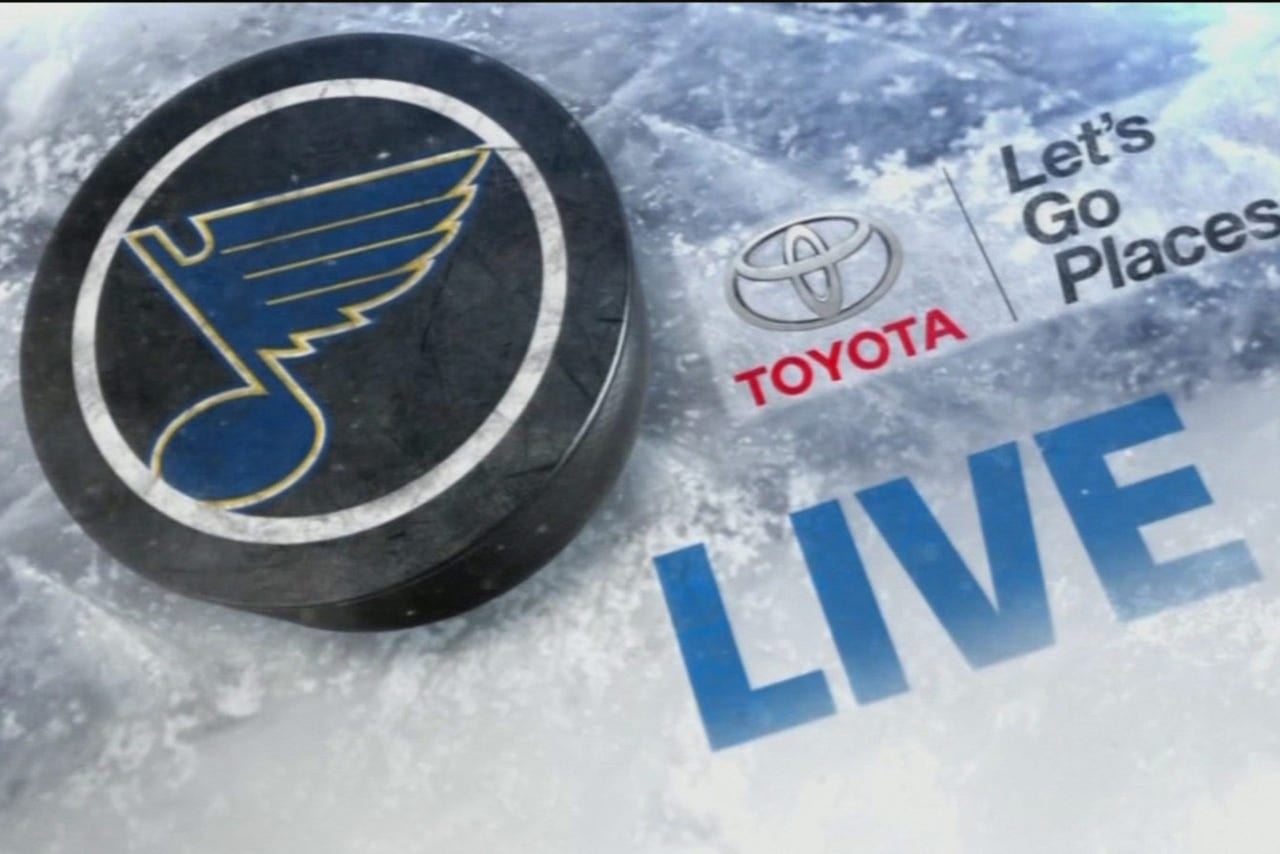 Watch the Blues Live pregame and postgame shows before and after every St. Louis Blues game on FOX Sports Midwest.
All good things must come to an end eventually.
Now St. Louis just needs to make sure this isn't the start of a skid.
No line determines the fate of the Blues more than that of its three most experienced forwards. Teammates and coaches consistently praised them for setting the example with their aggressive, direct style of play.
That would explain a poor game for nearly everyone on the roster at Columbus.
On Friday, Vladimir Tarasenko started in place of T.J. Oshie alongside Backes at center and right winger Alexander Steen, but even when Hitchcock put Oshie back in his normal place, it didn't fix an unusually rough day.
Everything seemed to go wrong as Steen and Backes finished minus 4, while Oshie finished minus 3.
If the Blues are going to rebound, it needs to start at the top.
You can follow Luke Thompson on Twitter at @FS_LukeT or email him at lukegthompson87@gmail.com.
---