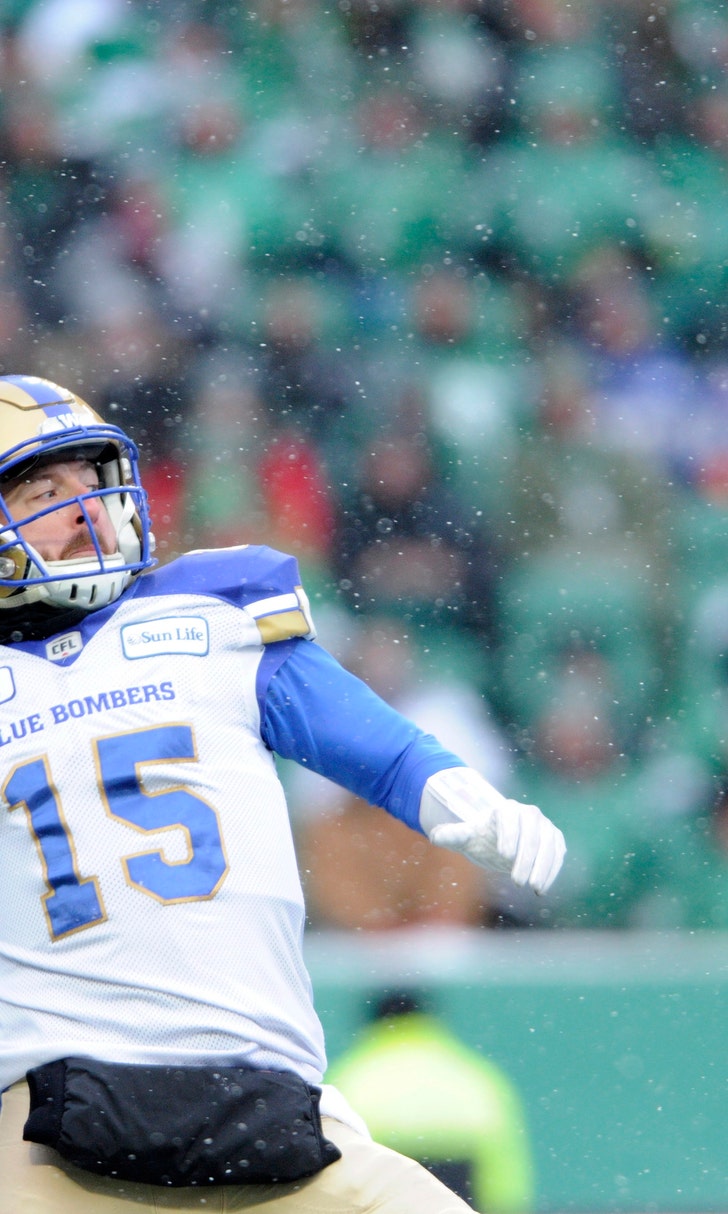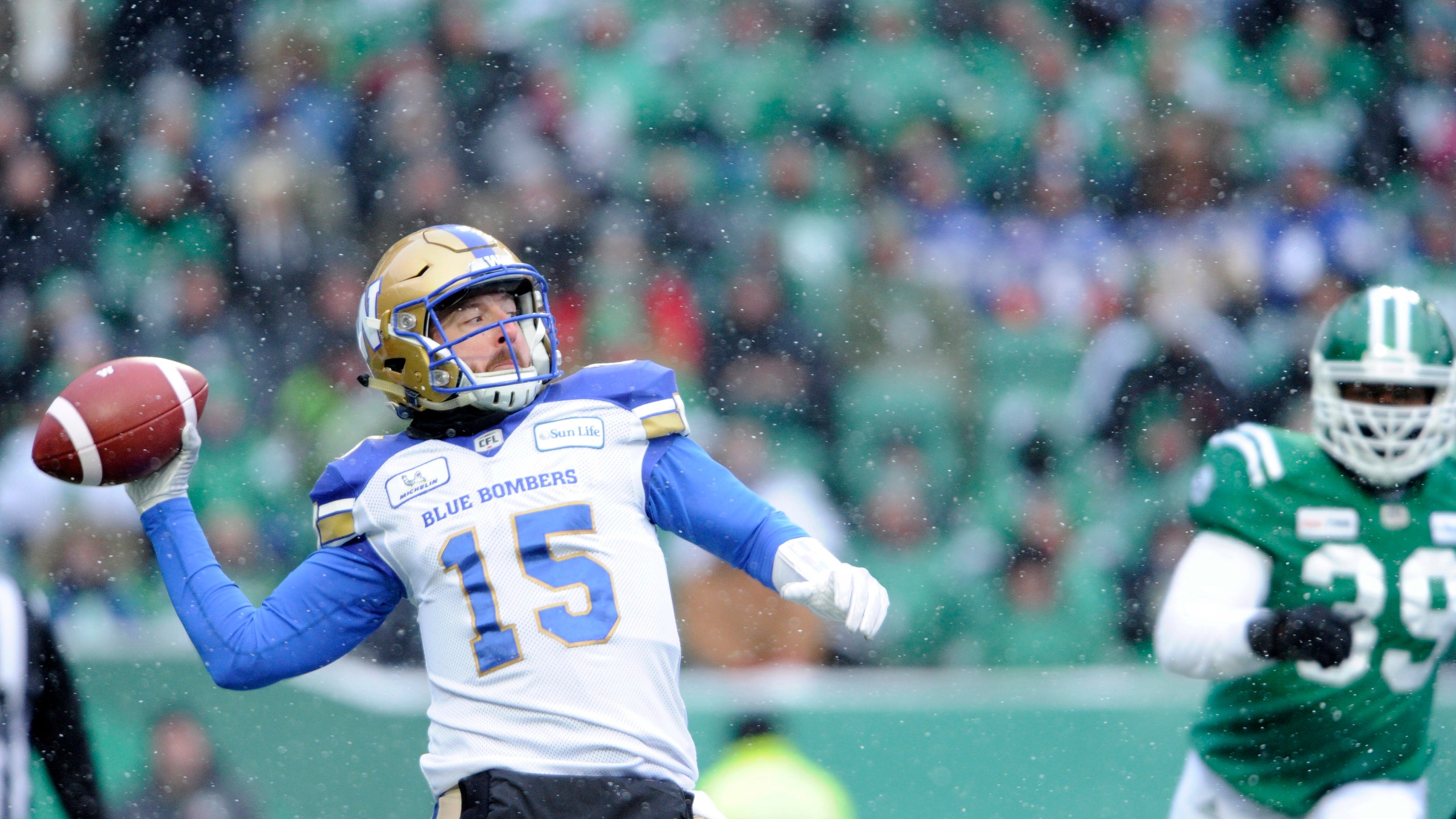 Blue Bombers advance to CFL West final, beating Roughriders
November 11, 2018
REGINA, Saskatchewan (AP) — Andrew Harris scored on a 1-yard run with 2:36 to go and the Winnipeg Blue Bombers held on to beat the Saskatchewan Roughriders 23-18 on Sunday in the West Division semifinal.
Winnipeg will travel to Calgary next week to face the Stampeders in the West final.
Harris had 153 yards on 19 carries, and Matt Nichols threw a touchdown pass to Drew Wolitarsky.
---