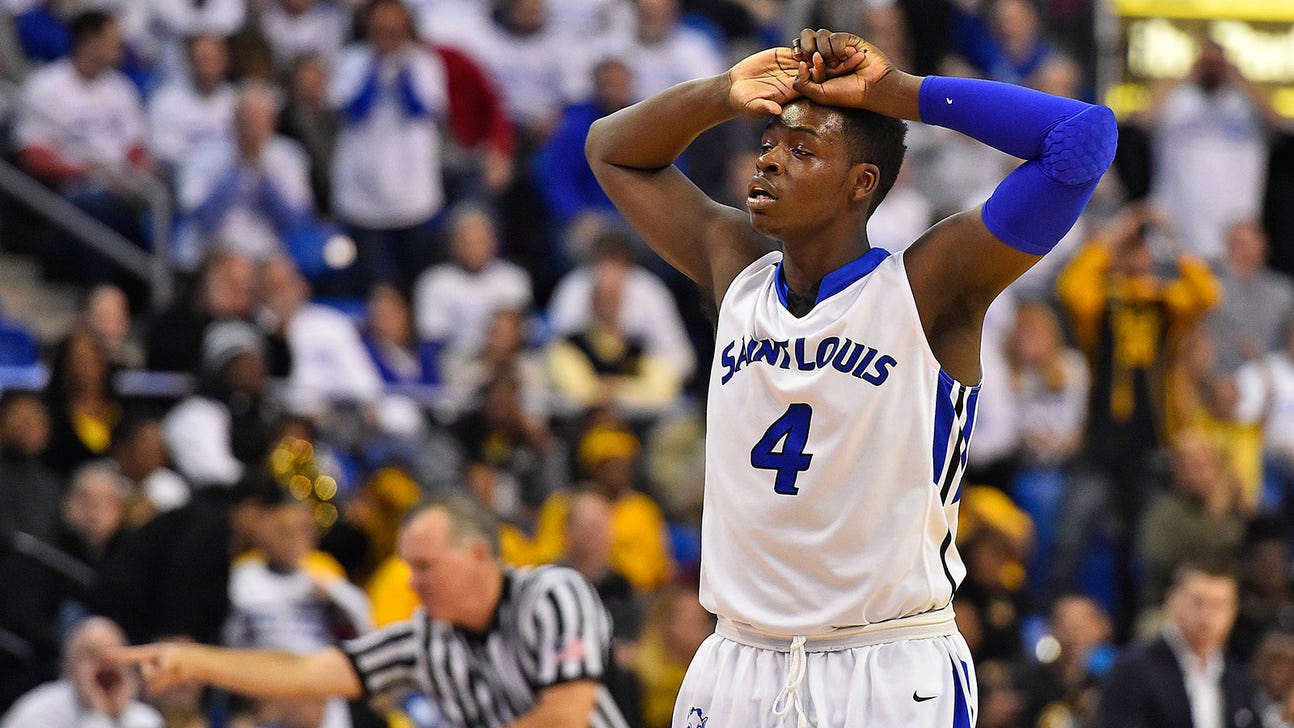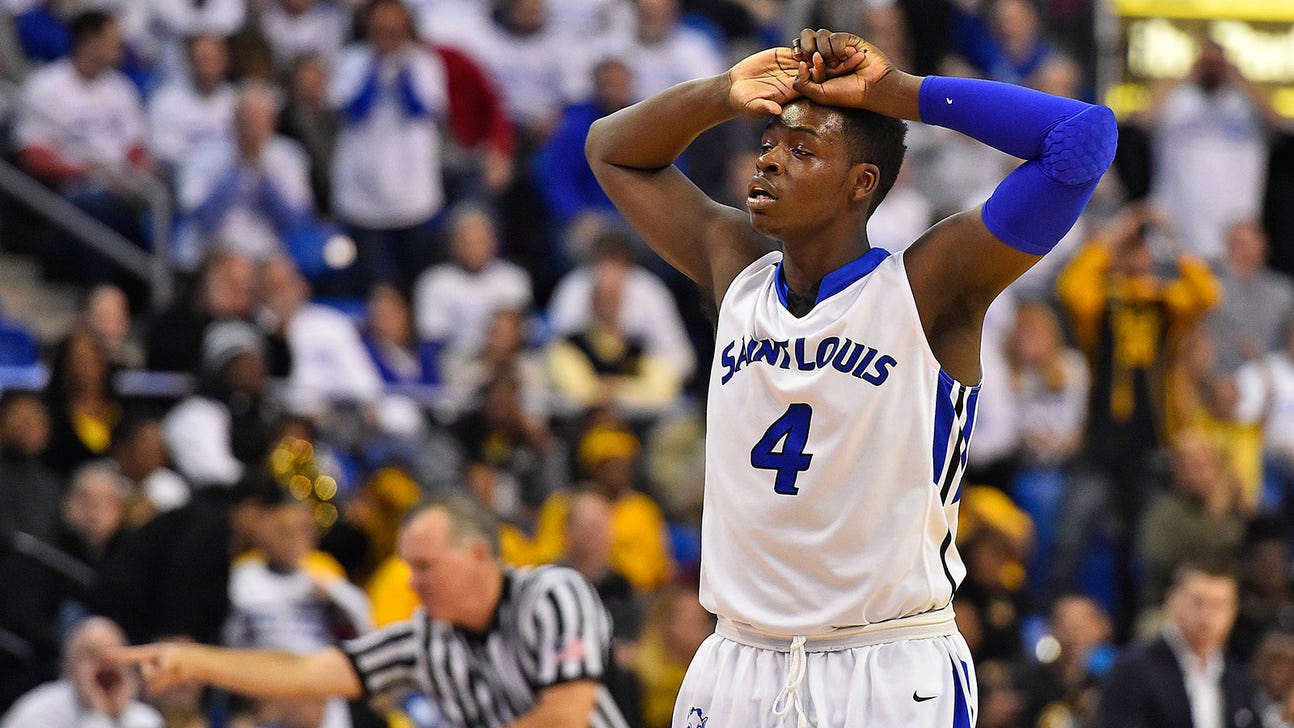 Billikens need to use George Mason loss as a wakeup call
Published
Jan. 30, 2015 2:48 p.m. ET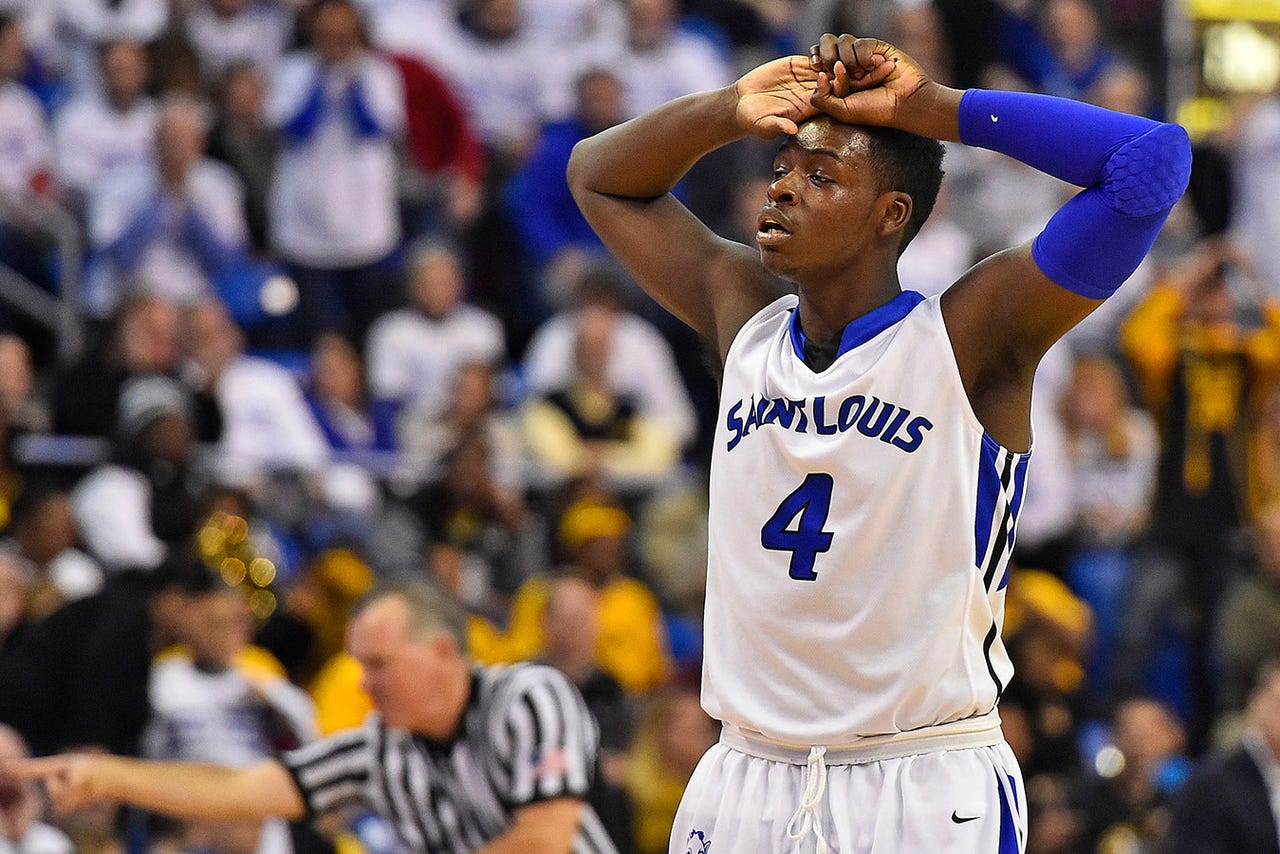 ST. LOUIS -- When Saint Louis University lost five of its first six conference games, at least there appeared to be a silver lining. The teams that beat the Billikens all reside one through five in the Atlantic 10 standings.
Surely, the Billikens would fare better against the lower-placed teams. Right?
Well, not so fast.
As SLU found out Thursday night, teams at the bottom of the conference can play tough, too. George Mason, which came in tied with SLU at the bottom of the standings, led the Billikens for most of the night on the way to a 68-60 victory. It was more of the same for the offensively challenged Billikens, who were held to 41.7 percent shooting and fell behind by as many as 14 points in the second half.
The loss, their sixth in the past seven games, had to be even more disappointing since it followed a strong showing in a 63-61 loss last week against first-place VCU.
Coach Jim Crews said afterward he didn't know if his young squad thought the Patriots (7-12, 2-5) would pose less of a challenge because of their poorer record. But he knew that if it did, the outcome was deserving.
"You can't win if you think that way," he said at his postgame presser. "If you play in the NFL or peewee basketball, you can't win that way."
Freshman Milik Yarbrough, who led SLU with 14 points and seven rebounds, was frustrated with his team's effort.
"We played really, really bad," he said after the game. "We didn't come out with fire like we usually do. We didn't execute like we usually do. We didn't play defense like we usually do. It was all bad today."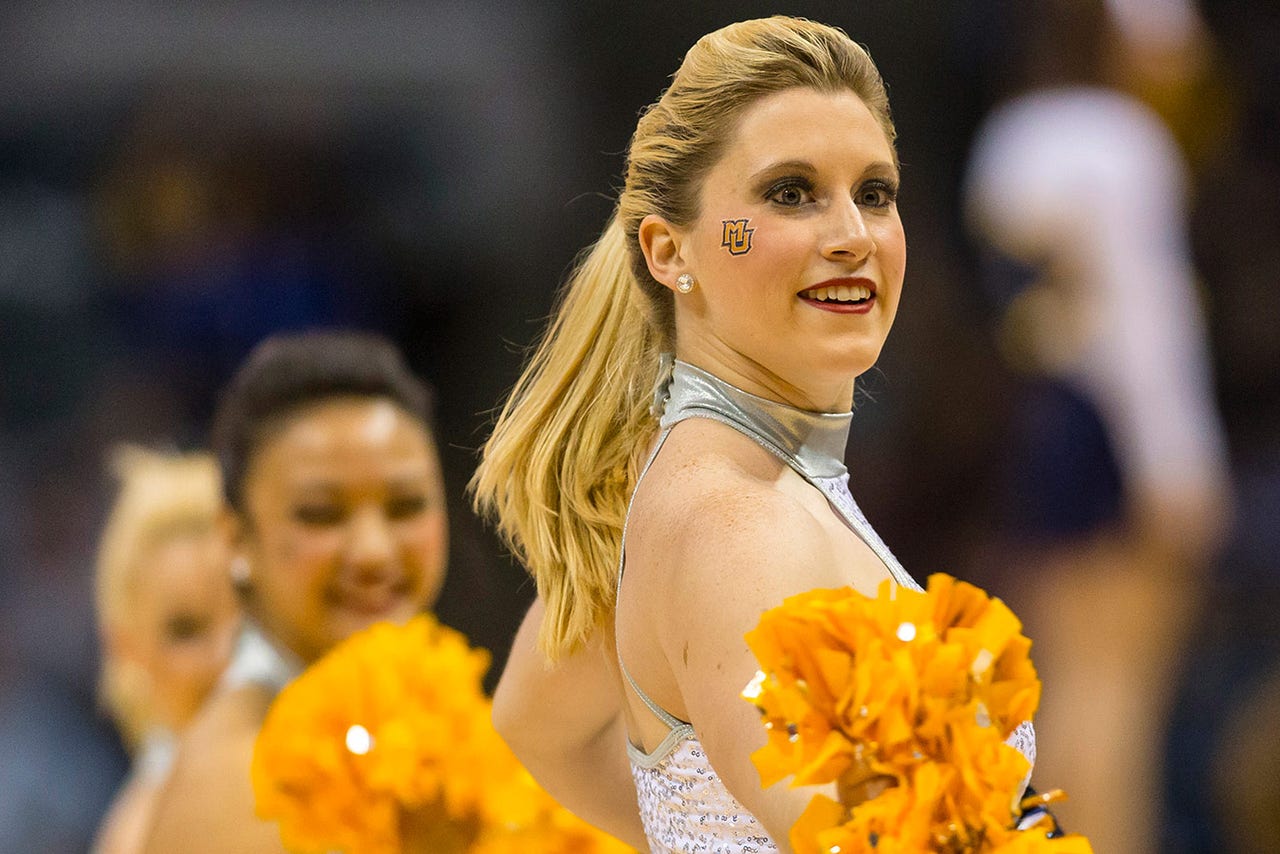 Lookin' good! Check out our gallery of NCAA hoops cheerleaders.
Crews had warned earlier this week about the danger of reading anything into an opponent's place in the standings, especially in the Atlantic 10.
"If you play against records, if you play against rankings, you're not going to be very successful, in my opinion," he said. "The one thing about the A-10 is there's not much difference between this and that (top and bottom). I've said that when we've been on the top and we're not on the top now and I'll say it now."
SLU has not dropped all the way to the bottom of the conference but is getting closer with a 1-6 record that is better than only Duquesne (1-7) and Fordham (0-7). Up next on Saturday afternoon is a UMass team that gave Dayton only its second loss in conference, 66-64, on Thursday night.
With other victories at George Mason and over Rhode Island, the Minutemen (11-9, 4-3) have gone 3-1 against teams that SLU has gone 0-4 against. Both teams lost to Davidson, the Minutemen by eight points and the Billikens by 35.
The Minutemen have four players averaging in double figures, led by 6-foot-8 senior Maxie Esho at 12.6 points a game. UMass is not particularly big, but it ranks second in the conference in rebounding, which could be a problem for SLU. The Billikens have been out-rebounded by nearly four a game.
One bright spot for SLU at George Mason was sophomore Mike Crawford, who scored 14 points for his third double-figure outing in his past four games. Freshman Davell Roby also had a productive outing with 10 points, five rebounds, four assists and two steals.
You can follow Stan McNeal on Twitter at @StanMcNeal or email him at stanmcneal@gmail.com.
---