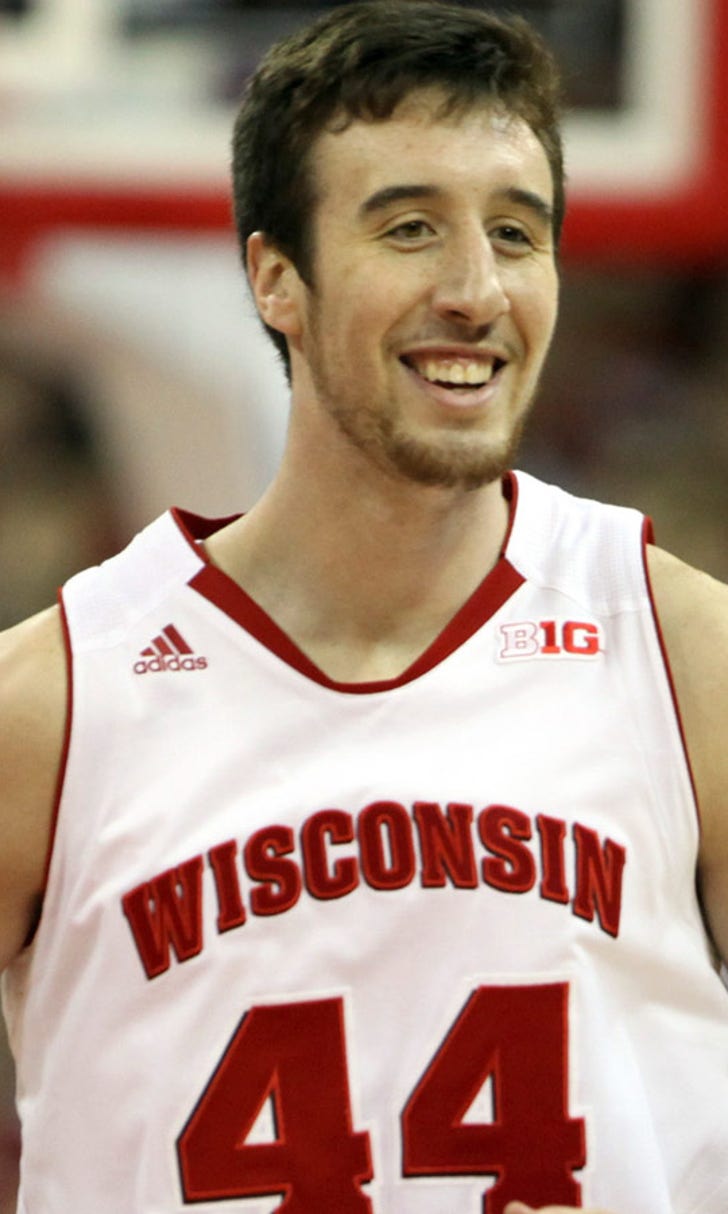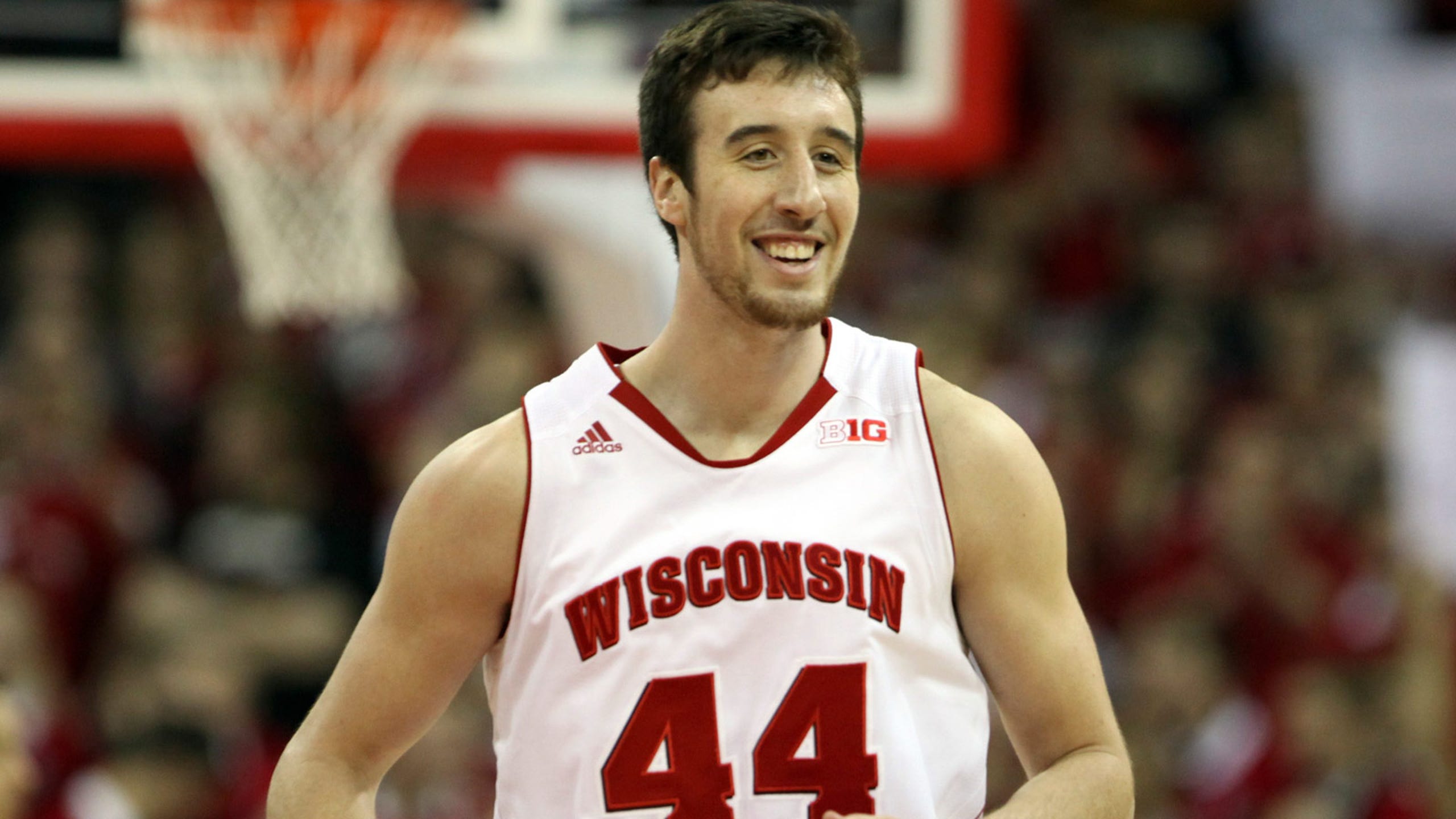 Big Ten basketball outlook
BY foxsports • December 23, 2013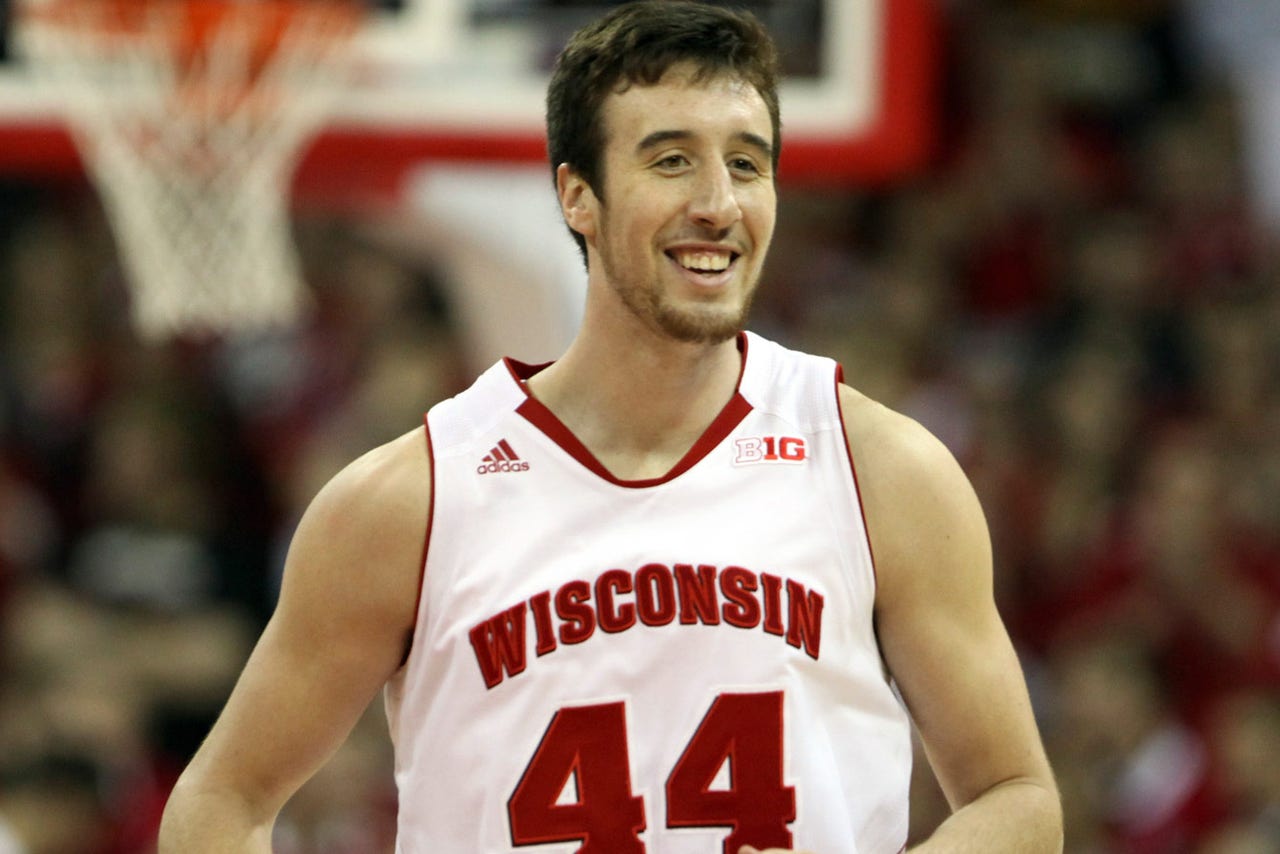 The New Year is almost here, and that means Big Ten basketball is, too. The conference has been considered one of the best in the country in recent years, and that sentiment certainly hasn't changed for the 2013-14 season.
Which teams have impressed the most thus far, and how will they finish when the Big Ten season ends in March? Here's a look at each team's resume, along with strengths, weaknesses and predictions:
1. Wisconsin
Record: 12-0
RPI ranking: 1
Best wins: Florida, Virginia, Saint Louis, St. John's, Marquette
Losses: None
Strengths: Some may make the case that Ohio State deserves the top position in the Big Ten right now. The Buckeyes are ranked one spot higher than the Badgers in the Associated Press top-25 poll. Still, Wisconsin's resume thus far is as impressive as any team in the country. Wisconsin is off to its best start in nearly 100 years on the strength of a balanced offense in which four starters are averaging double figures in scoring. Center Frank Kaminsky has been the early-season MVP, but forward Sam Dekker continues to make strides. Traevon Jackson's improved play at point guard, Ben Brust's 3-point shooting range and Josh Gasser's defensive talent will make this particular Badgers team a tough out in the NCAA tournament. Don't be surprised if the Badgers finally reach the Final Four under coach Bo Ryan.
Weaknesses: A lack of depth hasn't hurt Wisconsin just yet, but it could when the grind of Big Ten play arrives. If Kaminsky, for example, gets into foul trouble, the only big man earning playing time behind him is freshman Nigel Hayes. Reserves Evan Anderson and Zach Bohannon were used during one game in a pinch, but that won't be the formula for success at Wisconsin this season.
Prediction: Wisconsin edges Ohio State and Michigan State for the Big Ten regular-season title. The Buckeyes and Spartans must play the Badgers in the Kohl Center, and there is no return trip to Columbus or East Lansing. That bodes well for Wisconsin, which is tough to beat in Madison.
2. Ohio State
Record: 12-0
RPI ranking: 11
Best wins: North Dakota State, Ohio, Marquette, Maryland, Notre Dame
Losses: None
Strengths: Last year's leading scorer Deshaun Thomas (19.8 points per game) is gone, but the Buckeyes haven't skipped a beat. Lenzelle Smith Jr. (13.1 points per game), LaQuinton Ross (12.8) and Amir Williams (10.3) have each increased their scoring output to make up for Thomas' absence. Throw in point guard Aaron Craft, one of the toughest defenders and smartest players in the country, and that's quite a mix of talent. The Buckeyes rank third in the country in scoring defense (54.6 points per game) and have yet to allow any team to score 70 points.
Weaknesses: This isn't so much a weakness as a note about Ohio State's schedule. Many teams open the season with plenty of home games, and the Buckeyes played 10 of their first 12 games at home. Ohio State did beat Marquette on the road and knocked off Notre Dame on a neutral floor at Madison Square Garden. Wisconsin has two true road victories, two wins in Mexico and one on at a neutral site in North Dakota.
Prediction: Ohio State finishes second in the Big Ten but won't lose more than four conference games.
3. Michigan State
Record: 10-1
RPI ranking: 15
Best Wins: Kentucky, Oklahoma, Texas, Virginia Tech
Losses: North Carolina
Strengths: Michigan State has yet another Tom Izzo-tough team that is willing to play anybody at any time. Adreian Payne and Gary Harris have made great strides this season to become the team's two leading scorers. Payne is averaging 18.1 points and 8.0 rebounds, while Harris is averaging 17.8 points and 4.0 rebounds. Keith Appling is as steady as they come at point guard (14.9 points, 4.7 assists), and Branden Dawson rounds out the players scoring in double figures (10.3 points). Michigan State's 19.0 assists per game rank second in the nation.
Weaknesses: The Spartans' scoring is pretty top heavy, and there are plenty of guys on the roster who only see just a few minutes a game. Like Wisconsin, it makes you wonder what happens if foul trouble takes out a couple of the Spartans' best players. How will Michigan State respond?
Prediction: The Spartans finish in the top four in the Big Ten and will be in the NCAA tournament for the 17th consecutive season under Izzo.
4. Iowa
Record: 11-2
RPI ranking: 26
Best wins: Xavier, Drake, Notre Dame
Losses: Villanova, Iowa State
Strengths: Iowa loves to get out and run, and you've got to admire that style of play in a league that traditionally has been slower than watching paint dry. The Hawkeyes average 88.9 points per game, which ranks No. 7 nationally. The next-closest Big Ten team is Indiana (81.7 points), which ranks No. 39 in the country. Iowa has four players scoring in double figures, led by Roy Devyn Marble (15.3 points). Jarrod Uthoff, who transferred from Wisconsin, has sparkled off the bench and is averaging 10.8 points per game.
Weaknesses: The Hawkeyes score plenty of points, but those averages should drop considerably when Big Ten play arrives after the New Year. Can they really win in a variety of ways? Iowa has scored at least 77 points in every game, but the Wisconsins and Ohio States of the world probably won't play a game at that pace.
Prediction: Iowa finishes in the top half of the Big Ten and reaches its first NCAA Tournament under head coach Fran McCaffery in his fifth season. Now is the time for McCaffery to make a move, and he's got the right pieces in place for his system.
5. Illinois
Record: 10-2
RPI ranking: 9
Best wins: Missouri, UNLV
Losses: Georgia Tech, Oregon
Strengths: The Illini's RPI is pretty astounding considering they have beaten just one team ranked in the RPI top 50 (Missouri) and one more in the top 100 (UNLV). Still, that 65-64 victory against Missouri was impressive. Tracy Abrams drilled two free throws to win the game and finished with a season-best 22 points. Drake transfer Rayvonte Rice gives Illinois plenty of scoring, too (17.4 points per game).
Weaknesses: Illinois is not a good ball-handling team, and that's never a positive sign moving into Big Ten games. Three of the team's five starters have committed more turnovers than assists (Joseph Bertrand, Jon Ekey and Nnanna Egwu).
Prediction: Last season, Illinois finished 8-10 in the Big Ten, which was barely good enough to get into the NCAA Tournament. Expect marked improvement in coach John Groce's second season.  The Illini should finish better than tied for seventh in the Big Ten this time around.
6. Minnesota
Record: 10-2
RPI ranking: 25
Best wins: Florida State, Richmond, Nebraska-Omaha
Losses: Syracuse, Arkansas
Strengths: Richard Pitino Jr. is proving with each game that he has reached this point as a head coach because of his coaching acumen and not because of his famous last name. The Gophers are averaging nearly 10 more points per game this season compared to last (78.4 to 68.7). Andre Hollins and Austin Hollins continue to lead the team, and they have had help this season from DeAndre Mathieu (11.9 points) and Malik Smith (10.0 points), both of whom are transfers.
Weaknesses: Minnesota is not a particularly good shooting team. The Gophers rank 11th out of 12 in the conference in overall field goal percentage (.439), and only one player with at least 10 3-pointers attempted is hitting better than 40 percent.
Prediction: The Gophers have an insane four-game January stretch against Michigan State, Ohio State, Iowa and Wisconsin, which will reveal plenty about Minnesota's team this year. Minnesota should wind up in or near the top half of the Big Ten and reach the NCAA tournament for a second straight season. Whether the Gophers can make the leap to the second weekend of the dance is another question.
7. Michigan
Record: 7-4
RPI ranking: 103
Best wins: Florida State, Stanford
Losses: Iowa State, Charlotte, Duke, Arizona
Strengths: Maybe I believe in Michigan more than others do because the Wolverines' overall record isn't much to write home about. Still, Michigan nearly toppled the No. 1 team in the country (Arizona) just a couple weeks ago. The only subpar loss was to Charlotte. This is a team that has several key players from last year's Final Four team, even if Trey Burke is gone to the NBA. Nik Stauskus has turned into a star (18.4). Glenn Robinson III and Chris LeVert also are scoring in double figures. If Michigan can get big man Mitch McGary healthy, this could be a tough team in the Big Ten.
Weaknesses: Michigan coach John Beilein has been fortunate in six years to have a steady point guard, whether it is Manny Harris, Darius Morris or Trey Burke. But point guard play has been an issue this season. Freshman Derrick Walton Jr. was held scoreless against Charlotte and scored just one point against Arizona. Backup Spike Albrecht is averaging 4.4 points per game.
Prediction: Michigan and Minnesota will battle for the No. 6 and 7 spots in the Big Ten, but both will earn a spot in the NCAA tournaments given the difficulty of the league.
8. Purdue
Record: 10-3
RPI ranking: 74
Best wins: Eastern Michigan, Rider, Boston College, West Virginia
Losses: Oklahoma State, Butler, Washington State
Strengths: Brothers Terone Johnson (14.0 points per game) and Ronnie Johnson (10.8 points per game) are bright spots in Purdue's lineup. They are the only players averaging double figures in scoring for the Boilermakers. They also have combined for 76 assists and 41 turnovers. Big man A.J. Hammons has become a force inside and ranks seventh in the country in blocked shots per game (3.9). It's no surprise, then, that Purdue leads the Big Ten in overall blocked shots per game (6.3).
Weaknesses: While the Johnson brothers are capable passers, the rest of the team has 102 assists and 113 turnovers. Purdue had its streak of six straight NCAA tournament appearances snapped last season because it didn't always do the little things. While the Boilermakers are improving, areas to clean up remain. For example, Purdue ranks last in the Big Ten in defensive rebound percentage despite having one of the most formidable big men in the conference.
Prediction: Purdue will miss out on the NCAA tournament for a second straight season. Perhaps a spot in the NIT awaits.
9. Indiana
Record: 10-3
RPI ranking: 85
Best wins: Oakland, Washington, Evansville
Losses: Connecticut, Syracuse, Notre Dame
Strengths: Indiana point guard Yogi Ferrell continues to develop into everything Hoosiers fans had hoped. He leads the team in scoring (16.8 points) and assists (4.2 per game). Noah Vonleh (12.0 points) and Will Sheehey (10.8 points) are taking advantage of their opportunities as well.
Weaknesses: Indiana does not have a single victory against a team ranked higher than 159 in the RPI (Oakland). Plus, the Hoosiers nearly lost to LIU-Brooklyn at home. There are a couple of statistics that point to the team's troubles. For starters, Indiana is a terrible 3-point shooting team. The Hoosiers rank last in the Big Ten in long-range shooting percentage (.315). They also are last in turnover margin (minus-2.15). No other Big Ten team is worse than minus-0.58.
Prediction: Tom Crean has escaped the low moments at Indiana, and this team isn't in danger of embarrassing the program. Still, a year after Indiana won the Big Ten, it would be considered a disappointment if the Hoosiers missed the NCAA tournament -- an outlook that is very real.
10. Penn State
Record: 9-4
RPI ranking: 88
Best wins: St. John's, La Salle
Losses: Pittsburgh, Princeton, Bucknell, Ole Miss
Strengths: Penn State has perhaps the best backcourt in the Big Ten. And people may be surprised to know it could quietly become one of the best in the country. Tim Frazier is back after missing last season with a torn Achilles. He's averaging 18.2 points per game, and he's had help this season from teammate D.J. Newbill (18.9 points). Now, you can add Pitt transfer John Johnson into the mix. Johnson scored 20 points in his first game with the team against Mount St. Mary's on Sunday. That's a darned good trio.
Weaknesses: Penn State's offense is stellar, but the team still has issues to work out on defense. The Nittany Lions are last in the Big Ten in 3-point percentage defense (.347). They're also 212th nationally in points allowed (72.5).
Prediction: This is a much improved Penn State team, and putting the Nittany Lions 10th may come back to bite me. But in a league as tough as the Big Ten, it will be difficult to win consistently and earn a spot in the NCAA tournament. Penn State will be better than the 6-30 Big Ten mark it has put together in coach Pat Chambers' first two seasons. It just won't be enough to compete in the top half of the conference.
11. Nebraska
Record: 8-3
RPI ranking: 53
Best wins: Miami (Fla.), Arkansas State
Losses: UMass, UAB, Creighton
Strengths: Texas Tech transfer Terran Petteway has become Nebraska's go-to player (16.8 points per game). He's taken 137 shots, and nobody else has taken more than 96. Shavon Shields also is a legitimate scoring threat for the Cornhuskers (13.6 points per game).
Weaknesses: Nebraska is the only Big Ten team to be outrebounded during the entire non-conference season. The Cornhuskers rank 238th nationally in that category. They also are last in the Big Ten in assists per game (10.2). Those are clearly areas Nebraska will need to improve on to be competitive in conference play.
Prediction: Coach Tim Miles has brought energy and enthusiasm to Nebraska's basketball program. It didn't translate to a great Big Ten season last year (5-13), and it will be tough to gain many more wins this year. This is a better Nebraska team, and the Cornhuskers won't be a cakewalk for teams in the upper half of the conference, even if they remain near the bottom.
12. Northwestern
Record: 7-5
RPI ranking: 114
Best wins: Mississippi Valley State, Western Michigan, Eastern Illinois
Losses: Stanford, Missouri, UCLA, North Carolina State, Illinois State
Strengths: Drew Crawford's return from a season-ending injury is among the highlights for Northwestern's team. Crawford is averaging 16.5 points per game, and he has help from JerShon Cobb (13.6 points) and Tre Demps (10.0 points). The Wildcats still will need time to fit into first-year coach Chris Collins' scheme.
Weaknesses: Northwestern doesn't have a victory against a team rated higher than No. 167 in the RPI (Mississippi Valley State). Every opportunity to earn a so-called signature victory in non-conference play fell by the wayside. This is a team that ranks last in the Big Ten in scoring margin (plus-3.8) and last in scoring offense (67.6). Points are tough to come by, and it will become even more challenging in the Big Ten.
Prediction: By now, most probably know Northwestern has never been to the NCAA tournament. The Wildcats could get there at some point during Collins' tenure, but it won't be this season.
Follow Jesse Temple on Twitter
---