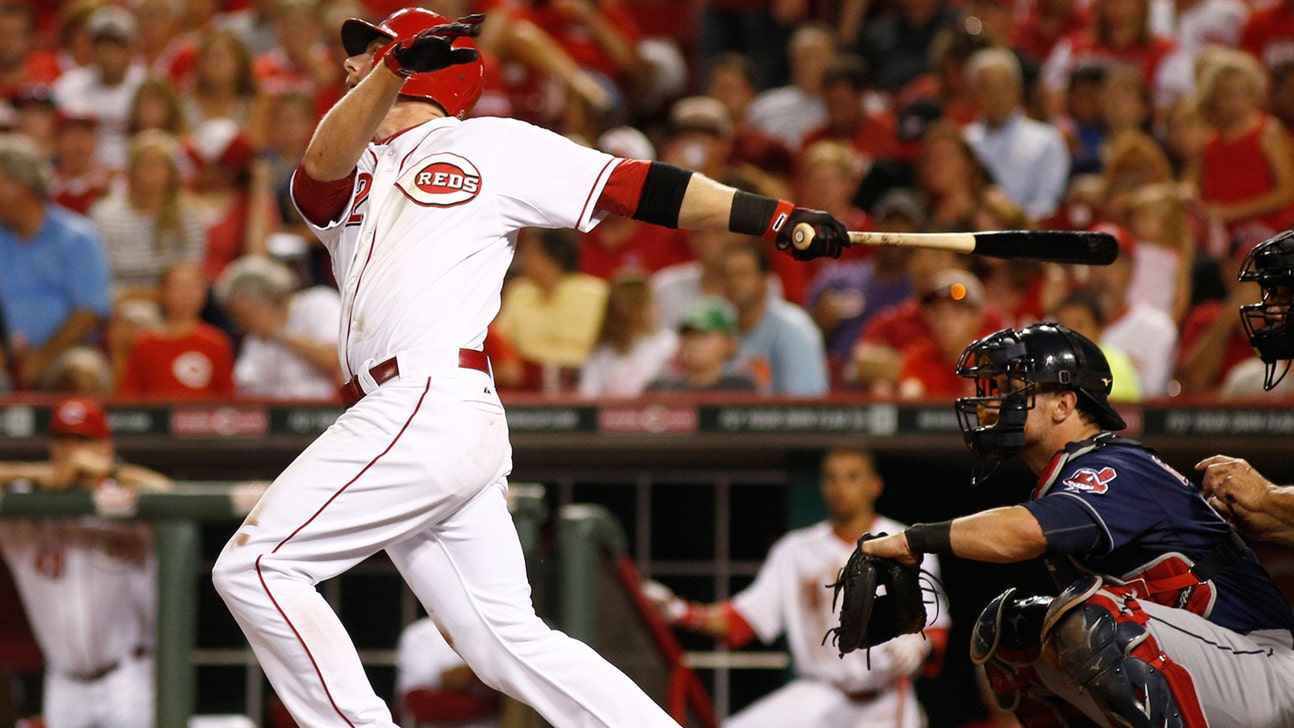 Big bats at bottom of order power Reds
Published
Aug. 6, 2014 11:28 p.m. ET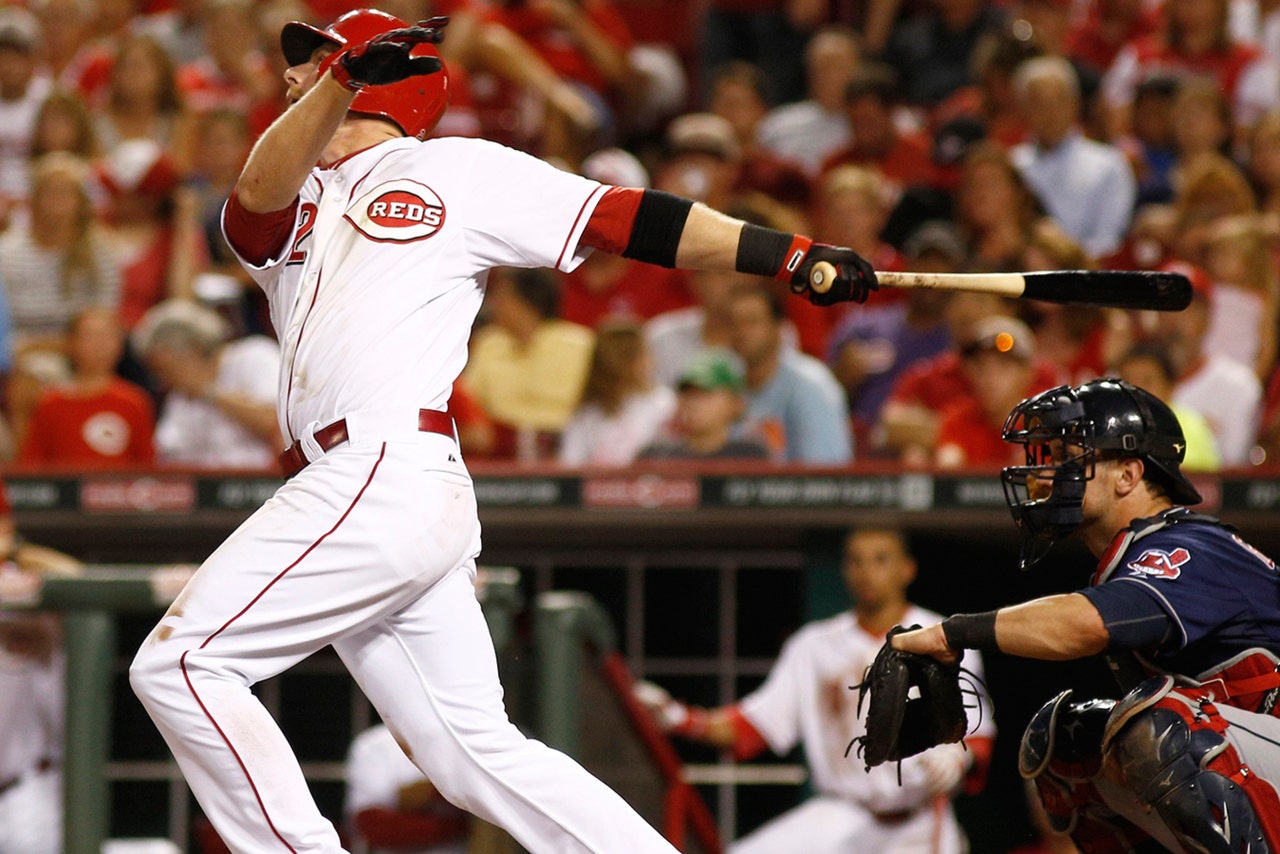 CINCINNATI -- The back end of the Reds' lineup has been a big boost the last two nights.
Kristopher Negron had the first three-hit game of his career while Zack Cozart drove in four runs as the Nos. 7-8 hitters provided the bulk of the damage in an 8-3 win against Cleveland at Great American Ball Park. Negron came into the game hitting .229 in a limited utility role. Cozart's average was just .221, but the pair was involved in all three scoring innings the Reds had, accounting for five of Cincinnati's tallies.
Combine Ramon Santiago's performance from Tuesday night and the Reds have gotten 10 hits and 11 RBI out of the bottom third of their order in recording back-to-back win against the Indians. Santiago's first homer of the season on Tuesday at Progressive Field in Cleveland gave the Reds a 4-1 lead in an eventual 9-2 victory.
Even pitcher Mat Latos got into the hitting act Wednesday with a single and run scored in three at-bats.
"Our pitchers have been pitching so well, we don't want them going home with losses giving up one, two runs and we went through a long stretch with that happening," said Cozart. "I say it all of the time because from last year on I've been hitting at the bottom of the lineup: we have to pick up some slack. We can't rely on the big guys every night to get big hits. The last couple of games we've done that and you see what happens. We've scored a lot of runs."
The top four batters in the Reds' lineup Wednesday were a combined 2-for-16 against five different Cleveland pitchers. Both hits came from Frazier, who had a two-run double in the seventh inning off of reliever Marc Rzepczynski. Starter Danny Salazar put Billy Hamilton, Jay Bruce and Frazier down in order in both the first and third innings but struggled in the second and fourth innings as he lasted just four innings and gave up five runs on five hits, including two-out homers by Cozart and Negron.
Cozart's third home run of the season hit off the fair pole in left field to put the Reds ahead 3-0 in the second inning on Wednesday. Negron added his third of the season two innings later with Brayan Pena on first base to push the Reds' lead to 5-0.
Salazar had allowed just four earned runs over his last 18 innings while winning three straight decisions.
Negron, starting at second base for the second straight game because of Brandon Phillips' injury, was a triple shy of becoming the first Reds player since Eric Davis in 1989 to hit for the cycle. He grounded out to shortstop in his final at-bat but raised his batting average 53 points to .282 with the 3-for-4 night. It was just his eighth start of the season since being called up from Triple-A Louisville on July 10.
"I was thinking (about the cycle) a little bit," said Negron. "I got a good pitch to hit. I was just a little out in front of it. It's baseball. We won. That's the most important part of it.
"We're just trying to put together at-bats from top to bottom. Anytime you can get great at-bats throughout the game and the pitcher has to throw more pitches, we see more pitches and we've been aggressive. We've been aggressive toward our pitch as opposed to just being aggressive in the box."
Wednesday was the third time in the last four games the Reds have scored at least seven runs and had at least 10 hits. They've won five of their last seven games after going 2-10 in their first 12 games after the All-Star break.
"I'm glad the offense came through today. They were swinging the bats pretty good," said Latos, who went 7 2/3 innings and threw a season-high 113 pitches. He shutout the Indians until the eighth inning. "Cozie made a couple of great plays and was swinging the bat real well. Negron, too. I'm always excited when he's in the lineup. That's a guy that makes plays, he swings the bat. He always finds a way to put the ball in play. A swinging bat is a dangerous bat."
---