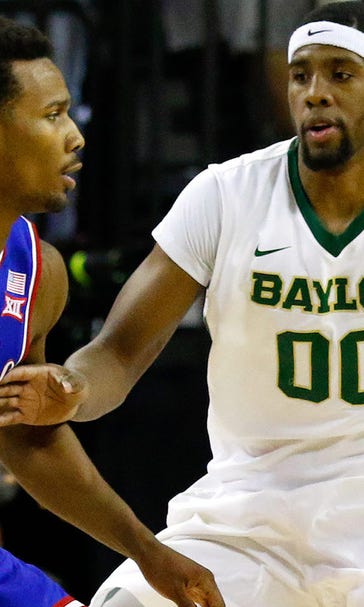 Big 12's string of big games this week highlighted by Baylor at KU
BY foxsports • February 10, 2015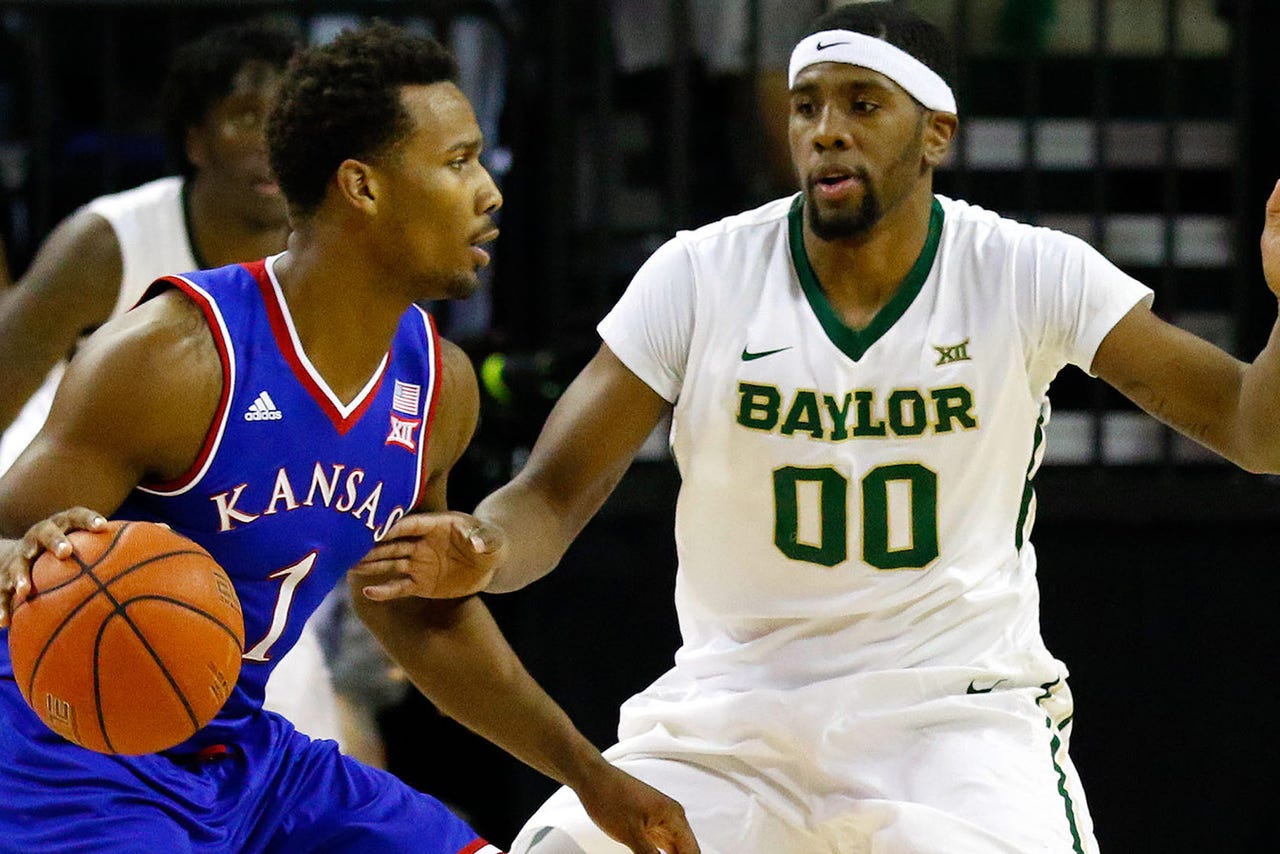 With six teams in the Top 25, the Big 12 has big games pretty much every week.
This one will be no different as the 10 teams in college basketball's deepest conference jockey for position.
It started on Monday night, when No. 21 Oklahoma State won at No. 16 Baylor 74-65 and No. 17 Oklahoma beat No. 14 Iowa State 94-83.
On Wednesday, No. 21 West Virginia tries to end a two-game losing streak at Kansas State, which may need a late push to get an NCAA tournament bid.
The Big 12's big day is Saturday, highlighted by Baylor at Kansas.
The Jayhawks lost at No. 21 Oklahoma State last week, but didn't lose any ground in The Associated Press Top 25, remaining at No. 8 this week.
The Bears (18-6) moved up three spots to No. 16 this week after routing TCU and West Virginia last week, but could drop after the home loss to Oklahoma State.
Kansas and Baylor opened their Big 12 seasons against each other on Jan. 7, when Wayne Seldon scored three straight baskets, including a tiebreaking 3-pointer, to send the Jayhawks to a 56-55 win in Waco.
The Jayhawks (19-4) lead the Big 12 at 8-2, a game ahead of No. 13 Iowa State, in their bid to win an 11th-straight regular-season conference championship.
"It's so early. My thinking is, a lot of times when you wish for something to happen early in conference play, it turns out to be totally irrelevant late and it may end up biting you," Kansas coach Bill Self said. "So we just watch, not get too hung up or emotional in what's going on and then just focus in on what we need to do."
Lookin' good! Check out our gallery of NCAA hoops cheerleaders.
The rest of Saturday's schedule includes more important games in the Big 12 race.
Iowa State (17-6), down three spots to No. 14 in the latest poll, faces a tough test at West Virginia.
After knocking off the Cyclones, Oklahoma (17-7) plays at Kansas State after climbing four sports to No. 17 in the latest poll.
Oklahoma State (16-7) closes out its week against TCU, which is 1-9 in Big 12 play.
The Big East has a pretty big game Saturday as well.
Villanova (21-2), which moved up to No. 6 in this week's poll, faces a tough road test against No. 18 Butler.
The Wildcats have bounced back from a loss to Georgetown by reeling off four straight lopsided victories.
Villanova beat Butler 67-55 in their Big East opener, but the Bulldogs (18-6) have won five straight and moved up four spots in the latest poll. Butler is second in the Big East at 8-3, a half-game behind Villanova.
"They've earned the right to play a meaningful game in February," Butler coach Chris Holtmann said. "Now, let's go and prepare for it."
---