Big 12 thoughts: Week 6
BY foxsports • October 5, 2014
That was a crazy weekend of college football, folks. Here are a few takeaways from the Big 12's side of the madness. 
TCU is a Big 12 title contender. Oklahoma made some big mistakes, but the Sooners played a decent game. TCU played better. The Frogs earned a gigantic win and a well-deserved field-storming. This is a team good enough to win the Big 12 and already knocked off one of the league's giants. A one-loss team will probably win the Big 12 and the Frogs are good enough to make that happen. They can run the ball with Trevone Boykin and B.J. Catalon, throw the ball, stop the run with Chucky Hunter, Davion Pierson and Paul Dawson, and have great pass rushers in James McFarland and Terrell Lathan. This is a team without a glaring weakness. The Frogs have the pieces to give Baylor its toughest game of the year so far, but even with a loss, you'll have to take TCU seriously as a title contender. The Frogs are for real and don't have a glaring weakness. Last week, Patterson told me TCU was looking forward to its opportunity to prove it could still play a little ball, and, well, message received. 
Last year's 4-8 season seems like an eternity ago. Don't forget: Auburn was winless in the SEC the year before playing for the national title. If the season ended today, TCU would have as good a case as any team in the country to make the playoff. 
Iowa State, there is not a conspiracy against you. However, Jamie Pollard makes some decent points. Do I believe Desmond Roland got in the end zone on this play? Yes, I do, so it's tough to feel like officials got it completely wrong. However, the NCAA rule book explicitly says you need "indisputable evidence" to overturn a call on the field. That replay is well short of indisputable.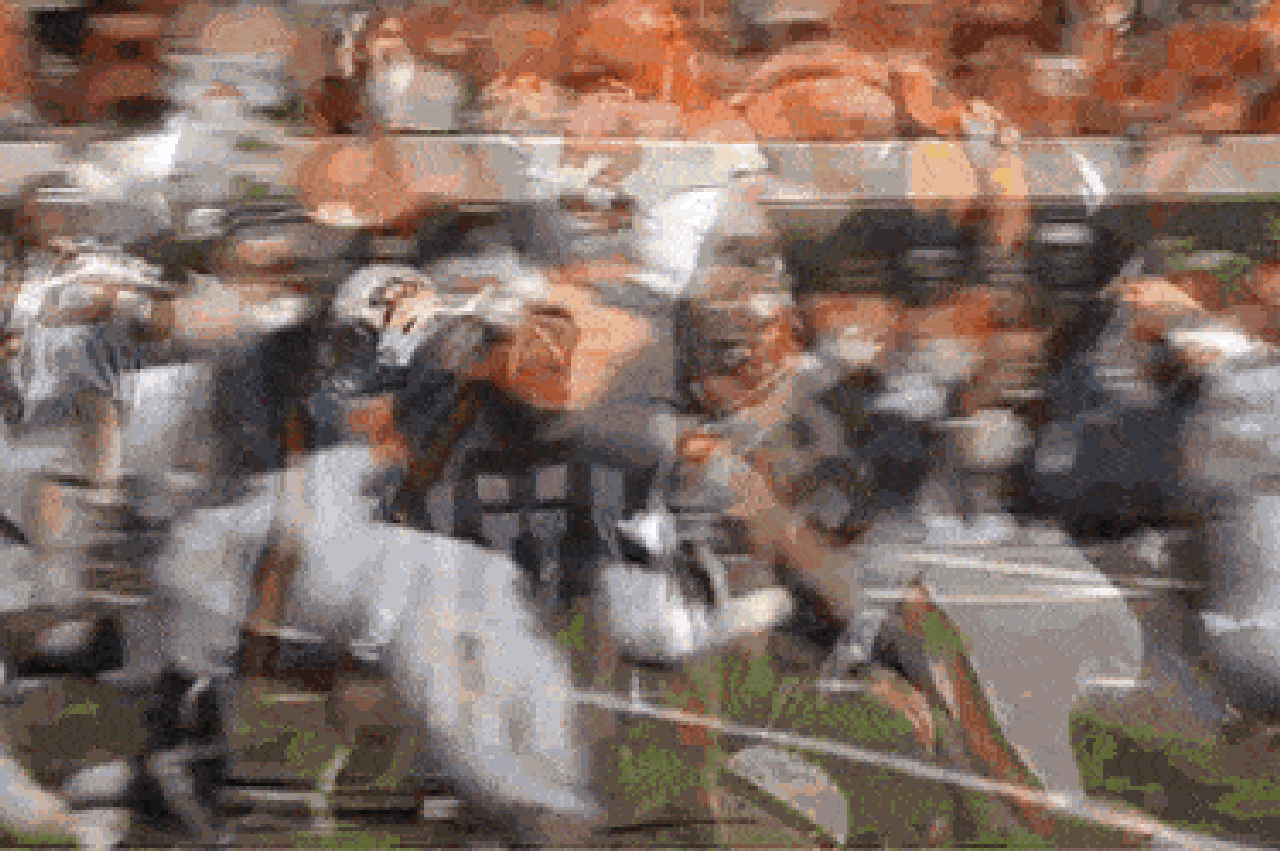 Still, I don't really get this play from Pollard. It feels a little self-indulgent. It had to feel good and it'll earn Iowa State headlines and some slaps on the back from boosters and fans, but a rant is not going to bring about meaningful change. Officiating is bad in plenty of spots outside the Big 12 and I 100 percent agree with Pollard that more accountability is necessary, but was this really worth the hefty fine that's surely coming? 
Do we really have to talk about sign-stealing again? Apparently we do. I was at TCU and Oklahoma and saw Baker Mayfield intensely staring at TCU's sidelines when the Frogs offense was on the field. He followed DL coach Jerry Montgomery around and though Bob Stoops said he wasn't helping and wasn't wearing a headset, I'm inclined to believe Gary Patterson and Trevone Boykin when they say he was calling out the Frogs' signs, which were changed in the second half. We've heard a lot about the ethics of sign-stealing, and I'm of the opinion it's simply part of the game. However, considering OU is directly denying it and Mayfield only has the signals because he transferred (TCU co-OC Sonny Cumbie was his OC at Texas Tech last season) makes this case quite a bit more interesting. Either way, it wasn't helping OU's defense very much. 
Mayfield was helping and was definitely OK in doing so if he was indeed relaying TCU's signs.  
Don't count Oklahoma out of the national title race. Hey, so five teams in the top eight lost this week, and a total of 11 teams in the top 18 went down. The Sooners are still a very good team and in position for a playoff run. If the Sooners win their next seven games (that's a big if, but OU is good enough to do it), they'll be in the playoff. TCU will be a quality loss come December and the Sooners would be hot down the stretch with wins over likely top 25 teams in Baylor, K-State and Oklahoma State. 
It's a whole new world in college football. This loss was tough to swallow for the crimson and cream, but considering the complete madness in the polls, OU can play its way back into contention. Also, this is college football. Week 6 will not be the last crazy week this season. 
If Texas finds an offense, Charlie Strong will have the Longhorns rolling. How in the world did Texas hold Baylor without an offensive touchdown in the first half. You saw it with TCU today. The Frogs have an offense and look like perhaps the Big 12's best team. Can Texas do the same eventually? The lack of offensive firepower really never gave the Longhorns a chance on Saturday, but this is just the first year for this defense. I bet it improves in the seasons to come, but this is a heck of a place to start. 
---