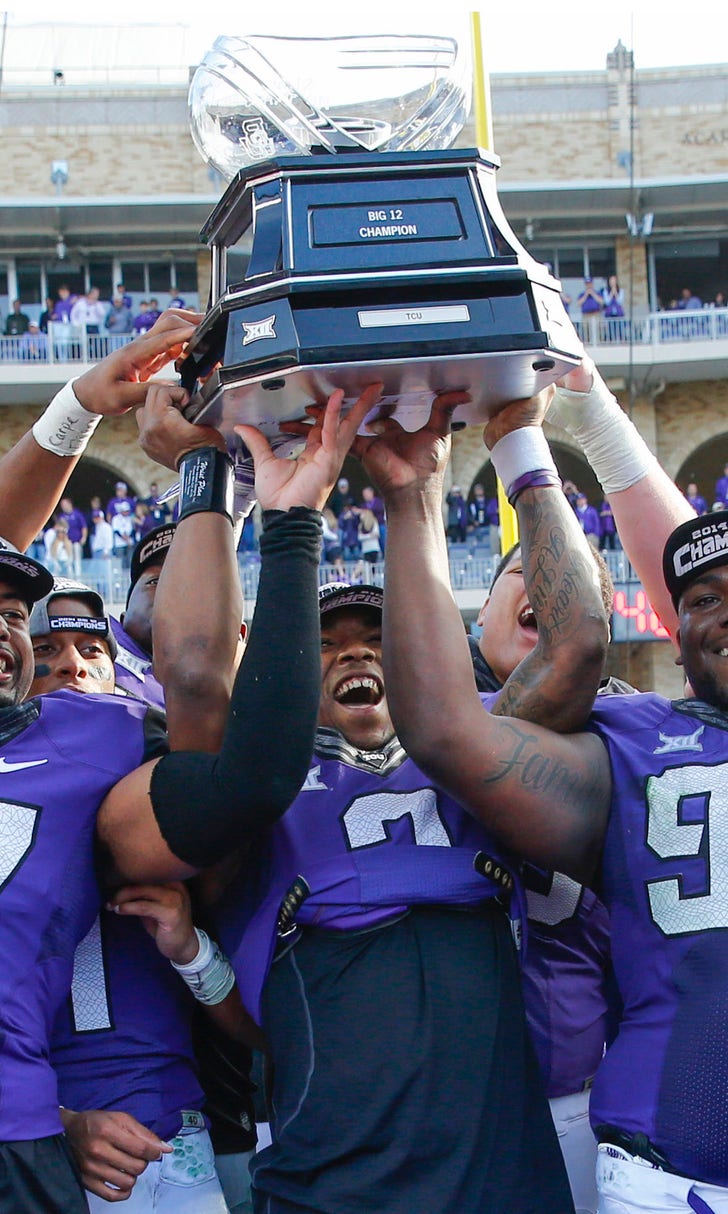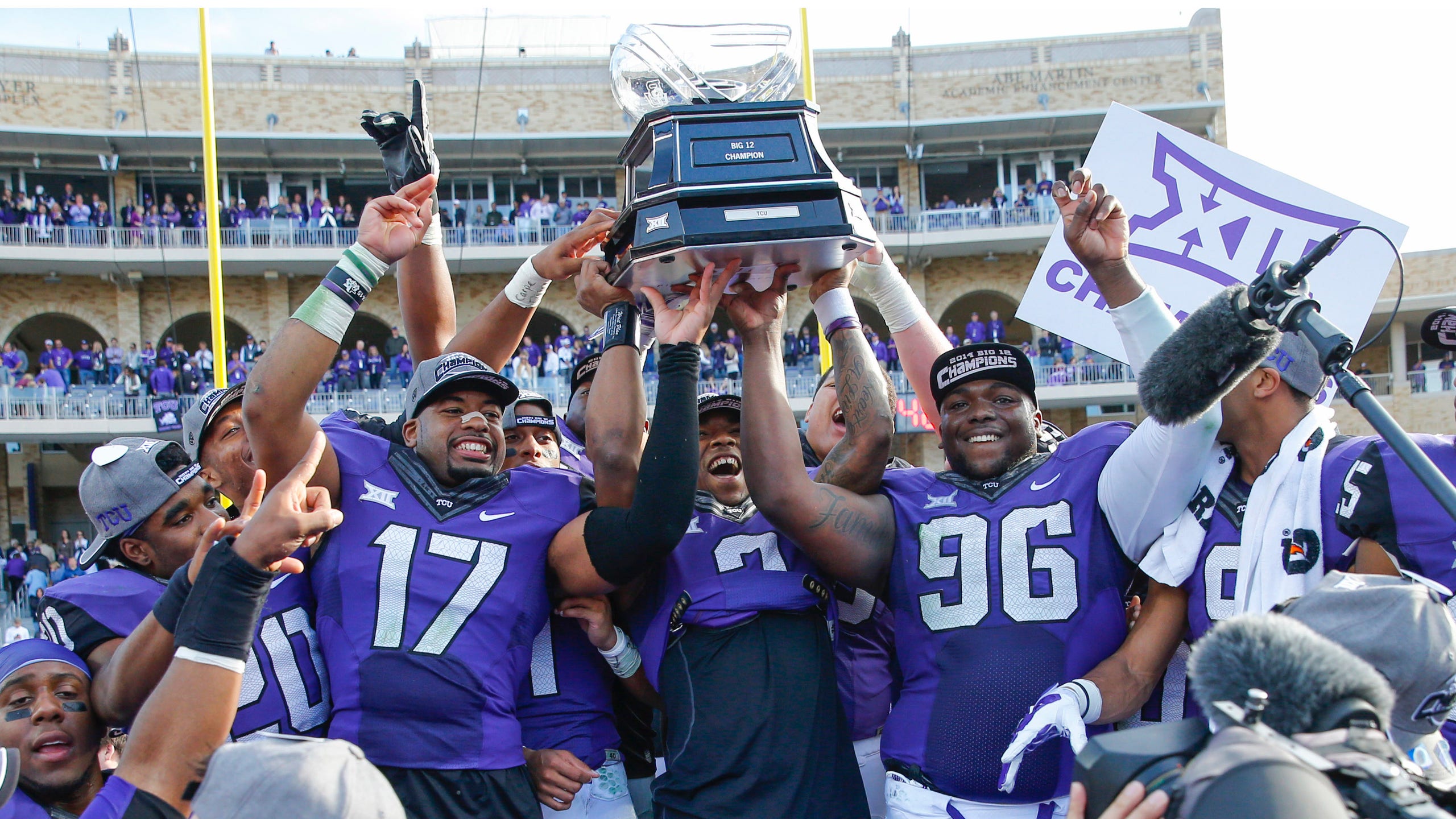 Big 12 can solidify flimsy resume in bowl season
BY foxsports • December 11, 2014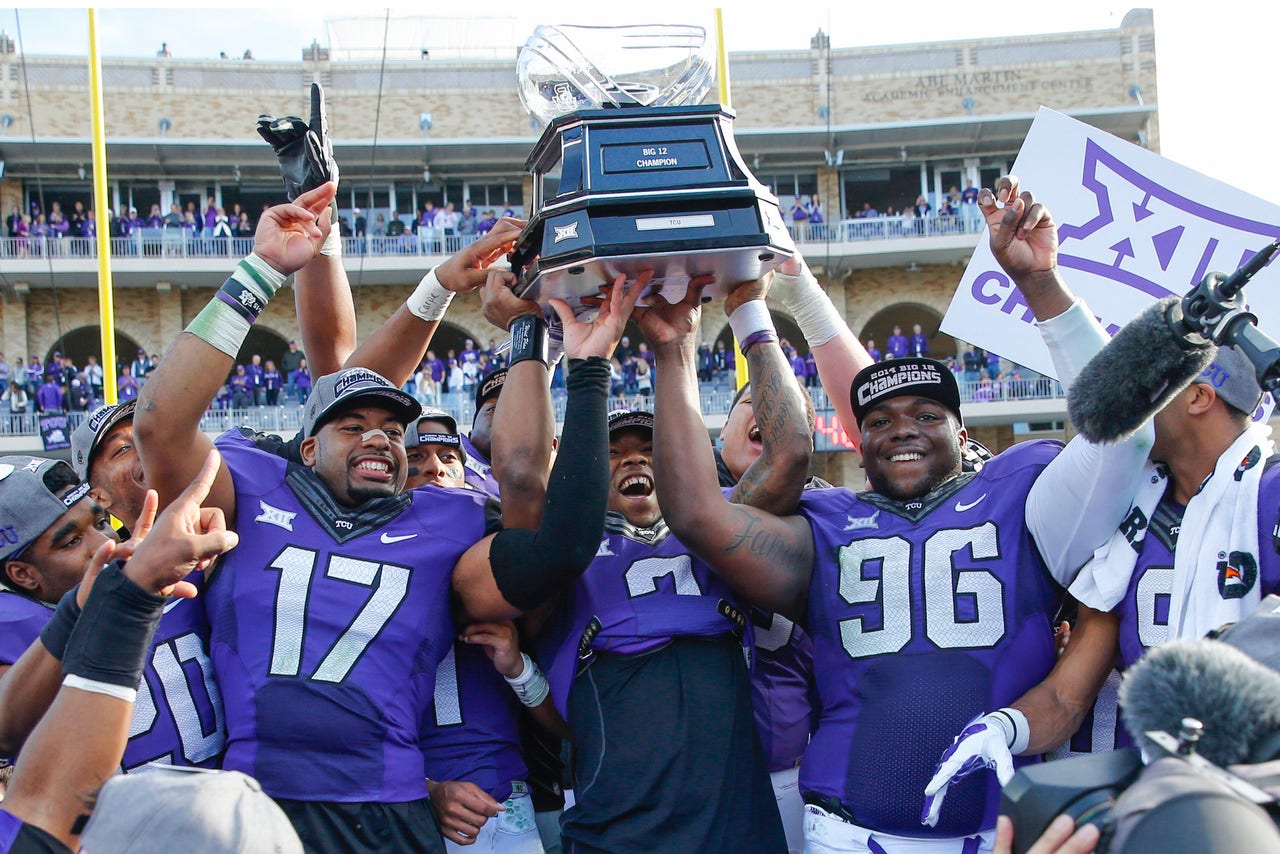 The playoff committee's top 25 just couldn't quit Minnesota, and the Golden Gophers finished the season in the top 25 after going 5-3 and finishing second in the Big Ten West. 
By the end of the season, metrics told us the Big 12 had inched closer to the SEC and Pac-12 as college football's best conference. 
Based on what, exactly? 
TCU was hoping its best nonconference win would have the maximum impact on the committee, but most fans overlooked one key tidbit during the weekly Golden Gopher Watch: It was the Big 12's best nonconference win, too. 
Without the Frogs' 30-7 win in Fort Worth over Minnesota, the Big 12 would have been 0-4 against the rest of the top 25 this season. 
The Big 12's alleged depth is up for question this year more than most recent seasons, but favorable matchups mean the league could validate itself this bowl season. 
Last year, Texas Tech and Oklahoma earned shocking updates as underdogs of almost 20 points against Arizona State and Alabama, respectively. 
Those opportunities are gone. Only two (Texas, Oklahoma State) of the seven Big 12 bowl teams are underdogs, and only by a touchdown. 
The flip side of those numbers is five Big 12 teams are favored to win their bowl games, including four games against teams ranked higher than Minnesota. 
The Big 12's three ranked teams--Baylor, TCU and Kansas State--are all favored by three against their opponents. They also happen to be playing the Big 12's three premier bowl games, including two appearances in New Year's Six bowls. 
After Clemson--Oklahoma's opponent in the Russell Athletic Bowl--announced quarterback Deshaun Watson will miss the bowl game after undergoing knee surgery, the Big 12 lost any excuse it had to endure a losing record in bowl season. 
The Big 12's chance to compete for a national championship is gone, but it can only help itself in the future with a strong bowl performance, especially with three games against SEC opponents. 
The Big 12's assumed strength isn't built on much in nonconference play, but thanks to great bowl matchups, the league is in position to change that in a hurry over the next three weeks.
MORE FROM FOX SPORTS SOUTHWEST: 
- Ranking NFL quarterback salaries
- Wake up! Athletes caught sleeping
- College football teams that wish there was a playoff
- Oldest player on every NBA team
---