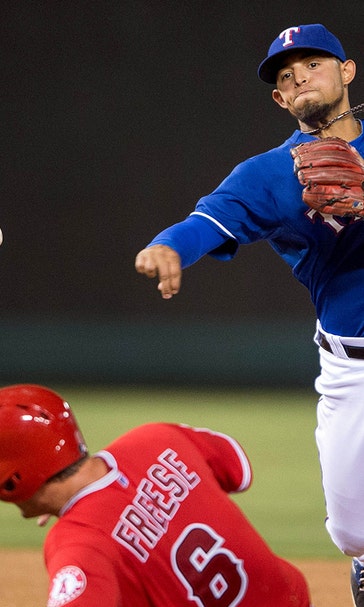 Better game but another loss for Rangers
July 12, 2014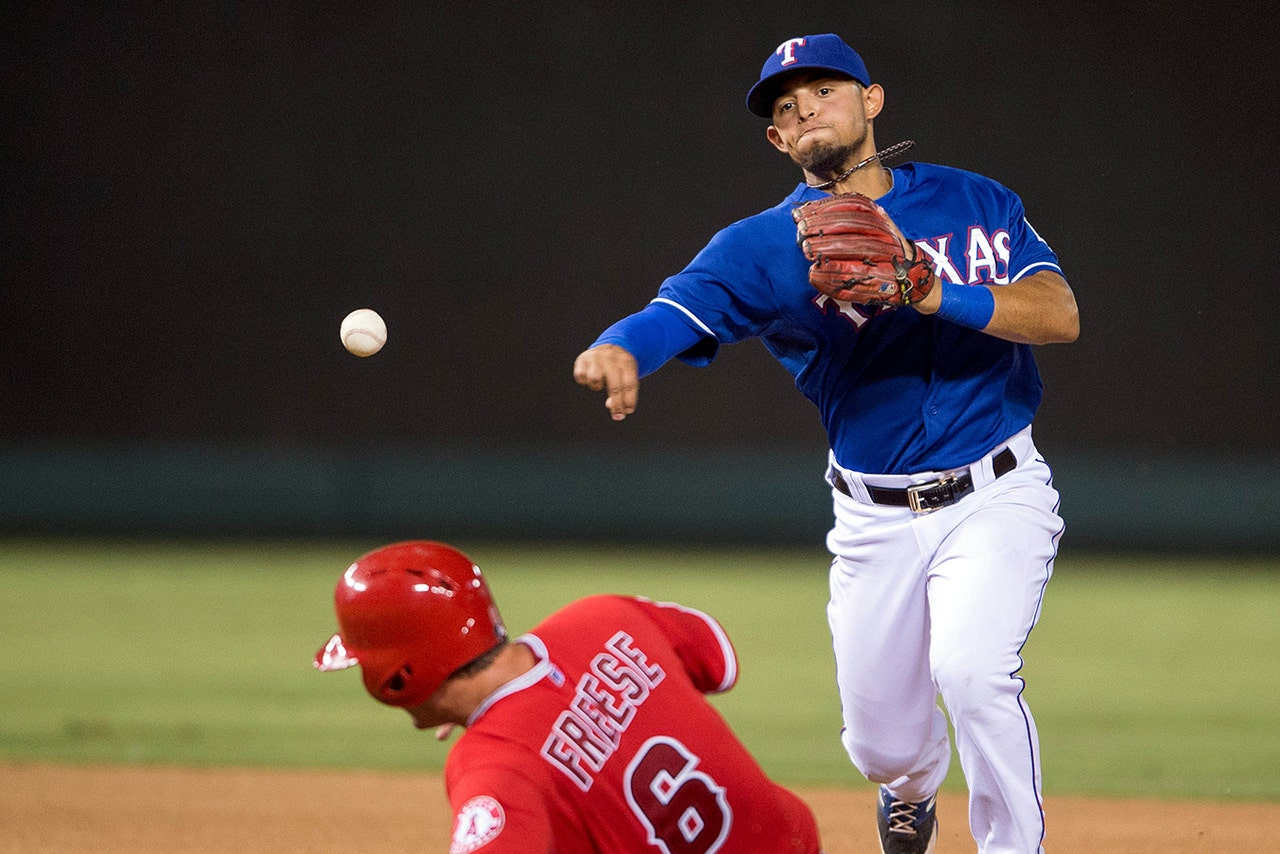 ARLINGTON, Texas - There was no team meeting following Friday's game against the Los Angeles Angels for Texas.
There was still a loss.
Garrett Richards and two relievers combined on a shutout as the Angels blanked Texas 3-0. The loss was the sixth straight for Texas, which now 17 games under .500 for the first time since 2007.
Unlike Thursday's dreadful 15-6 loss to the Angels, the Rangers were in the game, got a quality start from Nick Tepesch and had some chances offensively. They took advantage of none of them as they were shut out for the fifth time this year.
"We were just one hit away from getting back in the game," Texas shortstop Elvis Andrus said. "It was a lot better tonight. Nick did a great job keeping us in the game. We created a lot of opportunities. Unfortunately we didn't get the base hit that could relax the team."
Texas had six hits but was 0 for 6 with runners in scoring position. Texas had scoring chances in each of the first four innings but left runners at second in each of those frames.
Letting a pitcher like Richards (11-2) out of jams when they had a chance proved to be a losing proposition for Texas.
"It's tough when you have to face a guy like Richards, who has tremendous stuff. But when you can get two-out hits, you can put yourself in position to be successful. We just couldn't do it tonight. We had six chances to put a run on the board and we just couldn't do it. They shut us down."
But at least Tepesch kept the Rangers in the game.
He put together just the second quality start for the Rangers in the last 11 games. The right-hander, who is second on the team in quality starts with five, pitched six innings and allowed three runs.
The Angels didn't get a hit off him until Mike Trout's one-out homer in the fourth gave Richards the only run he'd need.  Three-straight singles to start the seventh, including an RBI by Erick Aybar, ended a solid night by Tepesch.
"The homer to Trout was really the only pitch I missed with," he said. "I felt like I executed well. I felt like I did a pretty good job, just made that one mistake."
Richards didn't really make any. All six of the Texas hits were singles and all six came in different innings.
That's a tough way to break out of a stretch of 20 losses in 23 games.
But at least it wasn't 15-6.
"We were more engaged," Washington said. "Once again, we finally got a well-pitched job. We just couldn't support what was going on offensively. Tep pitched well. Richards pitched better. I was pleased with the way we went out there and played tonight."
---