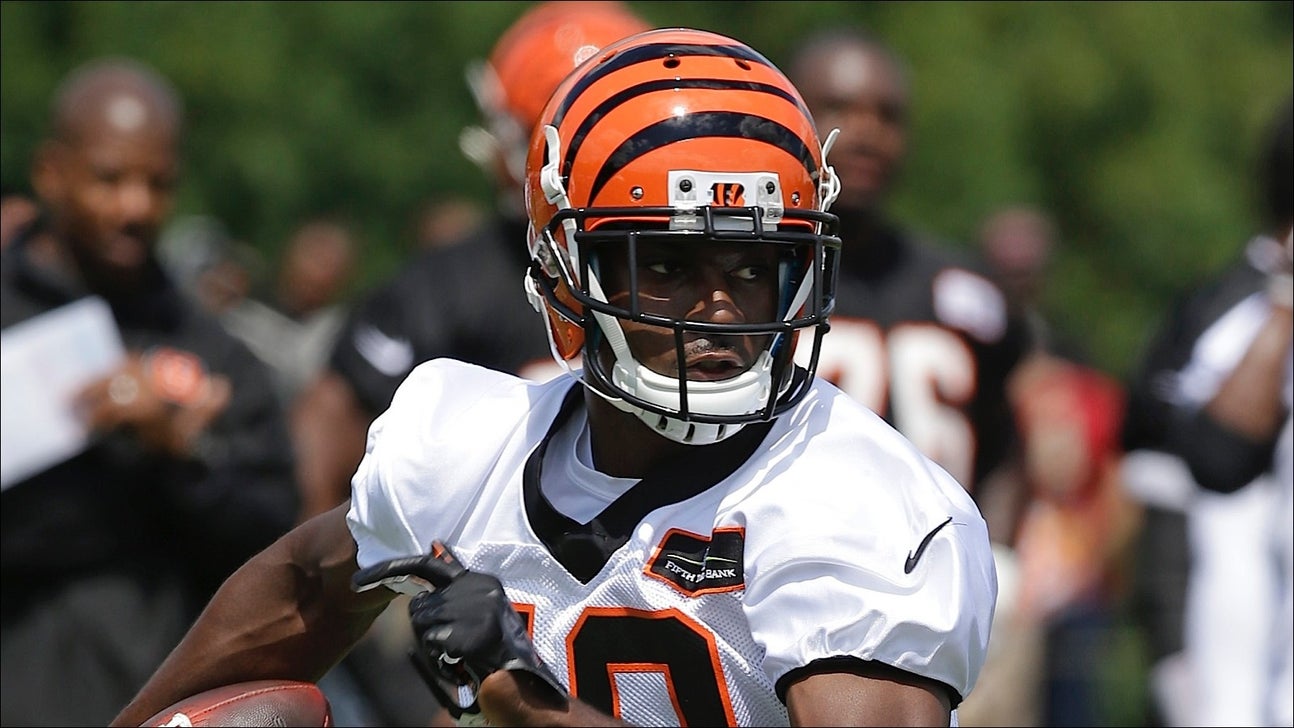 Bengals WR Green returns to practice
Published
Oct. 29, 2014 6:24 p.m. ET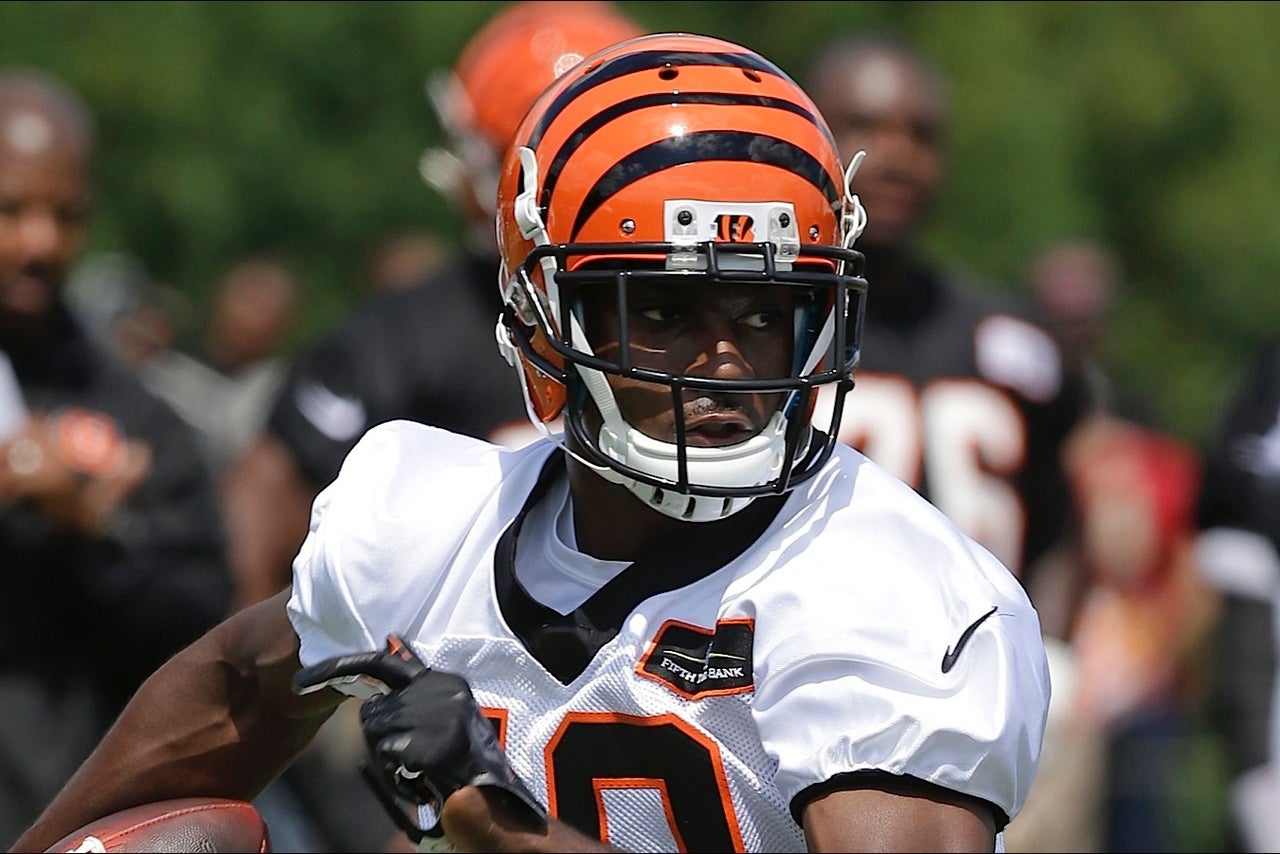 CINCINNATI -- There were eight players listed as not practicing for the Bengals Wednesday. There was one important name not on that list for the first time in three weeks.
Wide receiver A.J. Green participated in team workouts Wednesday as the Bengals (4-2-1) get ready to host one-win Jacksonville Sunday at Paul Brown Stadium. He was listed as limited participation on the official practice report but it's the first time he has practiced since leaving the field on a cart on Oct. 8 shortly after warm-ups because of a turf toe injury.
Green first injured his toe against Baltimore on Sept. 7 in the season opener. He left the Week 2 game against Atlanta on the Bengals' first drive after aggravating the injury and the last aggravation forced him to miss three games. He hadn't missed any games since sitting one time during his rookie season with a knee strain.
The Bengals have gone 1-1-1 since Green last practiced.
"Everybody knows what he can do and the player he is," said quarterback Andy Dalton. "As a quarterback, you love having him out there. I think the biggest thing is for him to get out there and be full-go."
Green said after practice that his toe felt fine and that it will continue to be a day-to-day evaluation. He added that if he does play on Sunday, he won't be restricted to any particular number of plays even though the Bengals have two games in the next eight days. They host Cleveland next Thursday night, Nov. 6.
"It feels good to get back out there with teammates and just run around for a little bit," said Green. "I have to take care of my body. I have long career ahead of me and I don't want anything lingering on and be something serious when I could have rested and it be better."
Green caught 260 passes through the first three seasons of his career, the most of any player in NFL history through their first three seasons. He has 17 receptions for 314 yards and two touchdowns this season. Mohamed Sanu has stepped up his role with the absence of Green and Marvin Jones, who is on injured reserve with an ankle injury. Sanu has 35 receptions for 533 yards and three touchdowns.
In other Bengals injury news:
-- Running back Giovani Bernard did not practice because of hip and clavicle injuries. Bernard leads the Bengals with 446 yards rushing and five touchdowns on 109 carries, while adding 179 yards on 22 receptions. Bernard has started all seven games this season and played in all 23 games possible in his career. He had 45 yards rushing and a touchdown against Baltimore last Sunday in a 27-24 win, although he had to leave the game for a bit with the hip injury.
Thursday will be a telling day for Bernard but, if he can't go against Jacksonville, the Bengals will give more playing time to rookie Jeremy Hill. Hill has 195 yards and three touchdowns on 50 carries to go along with 131 yards on 10 receptions.
-- Defensive tackle Brandon Thompson (knee) continues to improve as he attempts to get back in the lineup for the first time since Week 2. Thompson had full participation in practice Wednesday. He had one full practice and two limited participations last week. Domata Peko did not practice because of a toe injury he suffered against Baltimore. Peko has started in 74 consecutive games, the longest current streak on the team.
-- Right guard Kevin Zeitler (calf) and middle linebacker Rey Maualuga (hamstring) didn't practice but were out on the adjoining practice fields working out with trainers. Zeitler had to leave the Baltimore game after a reoccurrence of an injury that sidelined him for three games earlier in the season. Wednesday's activity was a progression for Maualuga, who suffered his injury against Carolina on Oct. 12.
---