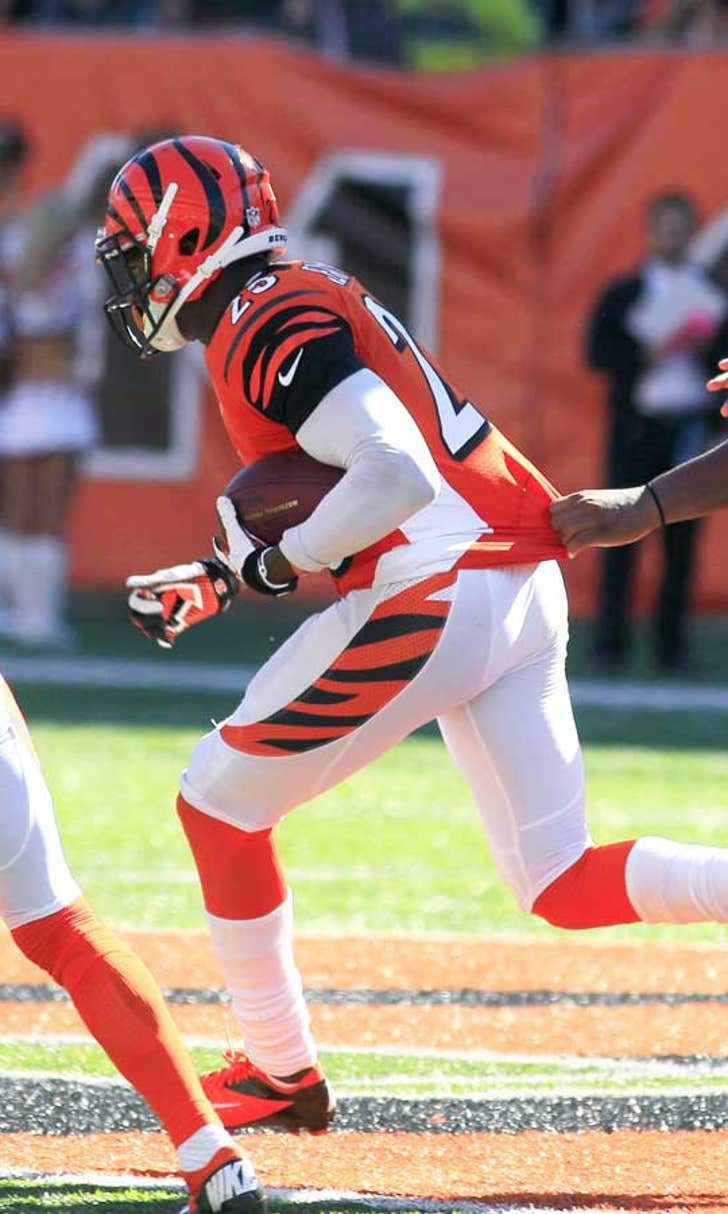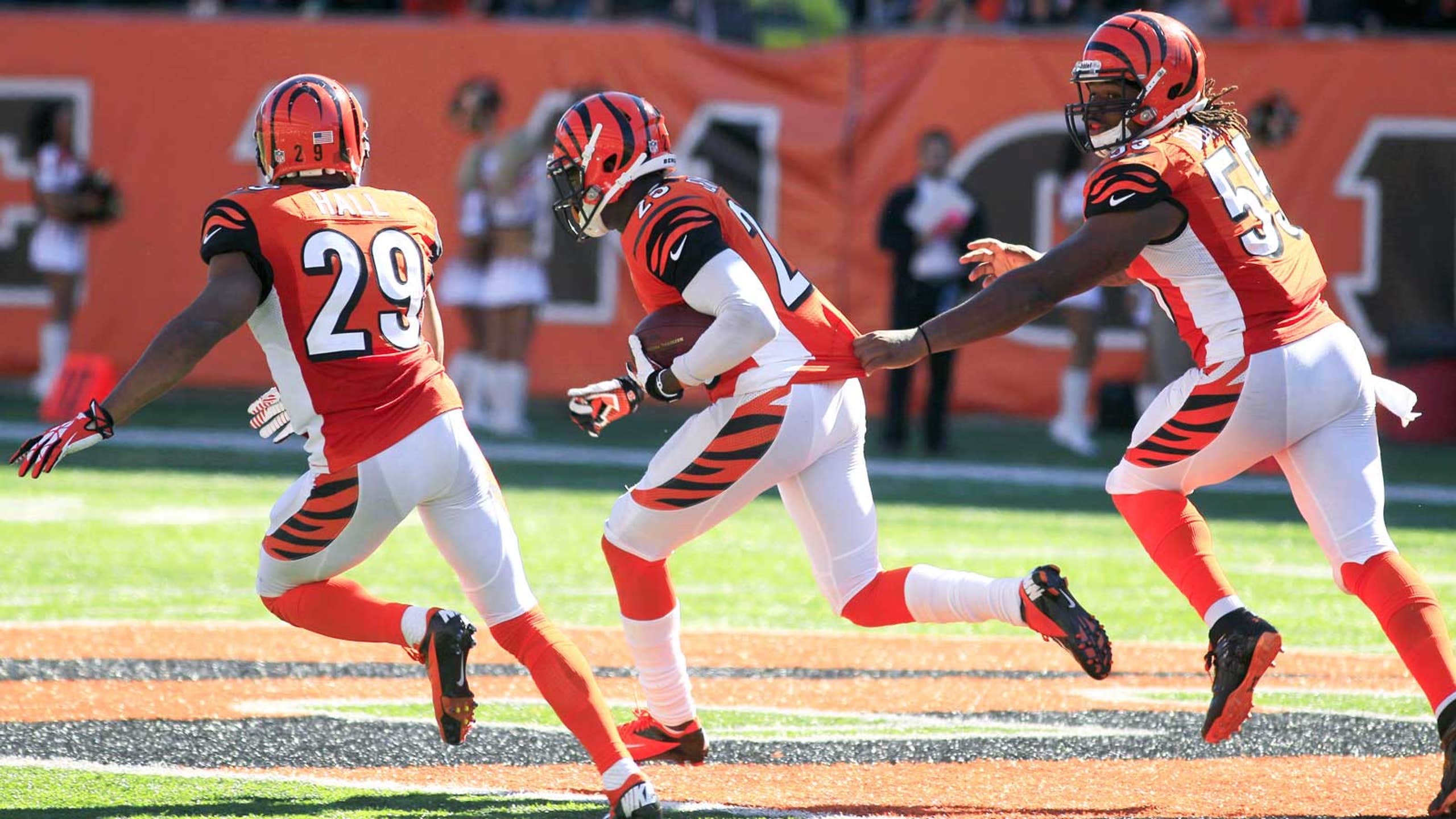 Bengals' defensive options start at cornerback
BY foxsports • February 23, 2014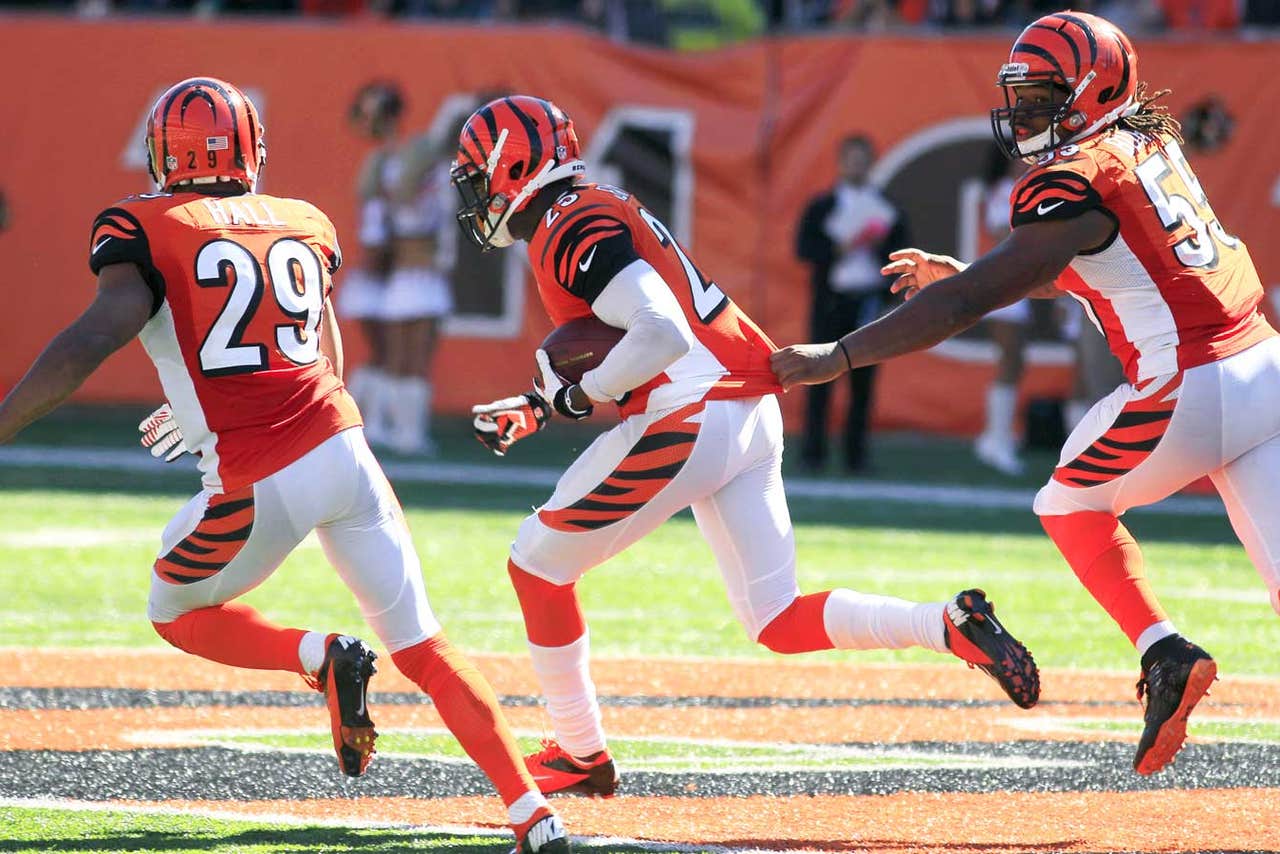 INDIANAPOLIS -- No other position group for the Bengals is as well-stocked with first-round talent as the secondary, particularly cornerback. Corners Leon Hall, Terence Newman, Adam Jones, Dre Kirkpatrick and safety Reggie Nelson all entered the NFL as first-round draft picks.
It wouldn't be a stretch for the Bengals to add another first-round secondary player in May's draft, where they hold the 24th overall selection.
It's not exactly breaking news that teams can't have enough cornerbacks in today's passing dominant NFL.
"Corners, at least in our system, they have the hardest jobs because a lot of times they don't have help over the top but they've got to cover their guy," said new defensive coordinator Paul Guenther Sunday at the NFL Scouting Combine. "Cover the guy sounds easy but it's the hardest job because sometimes you don't always have help so the techniques of the corner got to be proficient at all times because once they lose their technique, if they turn too soon or back peddle a little too early, it could be a big play."
Age, injury and the continuing progression of Kirkpatrick, who had glimpses of greatness mixed in with bouts of big-time breakdowns as he saw his first significant playing time last season, all make cornerback a position with higher priorities than others this offseason. Don't call it a position of need -- that carries an inaccurate connotation -- but it is an area to watch.
Hall, who is 29, is coming off his second torn Achilles tendon in the last three seasons. It's not the same Achilles (this one is his right leg) but just because he successfully returned from his previous tear suffered in 2011 doesn't mean he will be as successful this time around. Guenther said all indications are that Hall's rehab, as well as that of All-Pro defensive tackle Geno Atkins (ACL), is going well but until either of them gets on the field it's an uncertainty.
Newman and Jones are coming off top seasons but are 36 and 30, respectively, so the future needs to be considered.
Michigan State's Darqueze Dennard, Oklahoma State's Justin Gilbert, Jason Verrett of TCU, Marcus Roberson of Florida and Ohio State's Bradley Roby are considered the top cornerbacks by NFLDraftScout.com.
Seattle romped its way to the Super Bowl title over Denver with a defense that features big, physical corner like Richard Sherman (6-3, 195) and Byron Maxwell (6-0, 207).
Gilbert (6-0, 201) and Roberson (6-0, 195) are in that mold.
"You have to be able to use great technique," said Gilbert. "Because a guy like me, I have long legs, short torso. So it's kind of hard for me to get my hips down and turn around and all that. But the more you work at it, the better you get at it."
Kirkpatrick is listed as being 6-2, 185 pounds. His development is going to be crucial for Guenther's future plans but Guenther won't simply write Kirkpatrick into the starting lineup or put him on the field for more snaps if Kirkpatrick doesn't earn the time.
"He can be a starting corner. That's why we brought him here," said Guenther. "I think he made some strides. He got his shirt dirty a little bit in some games but that's good for him. All good corners go through that. Hopefully with the experience that some of these guys are getting, particularly Dre, that will be good for them going into this season."
The Bengals finished fifth in the league last season in pass defense, allowing an average of 209 yards per game. Detroit's Matthew Stafford and Indianapolis' Andrew Luck were the only quarterbacks to throw for more than 300 yards against them.
Pass defense is not the sole domain of the secondary. A good pass rush is a cornerback's best friend and a quarterback's worst nightmare.
"If there's like an edge rusher, who do we rank higher? Who is the best player? A good safety sitting there?" said Guenther. "It used to be in the past, 'We've got to get this position. One way or another. We have to fill this role.' We don't have that hole right now on defense."
---