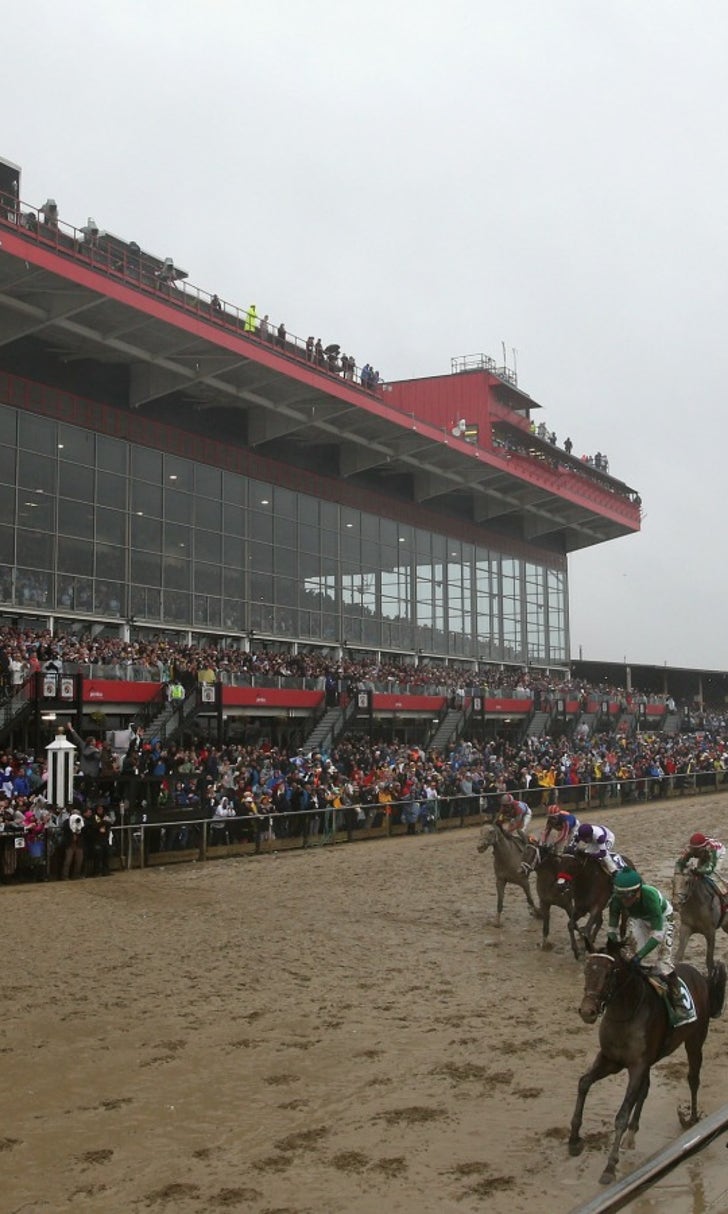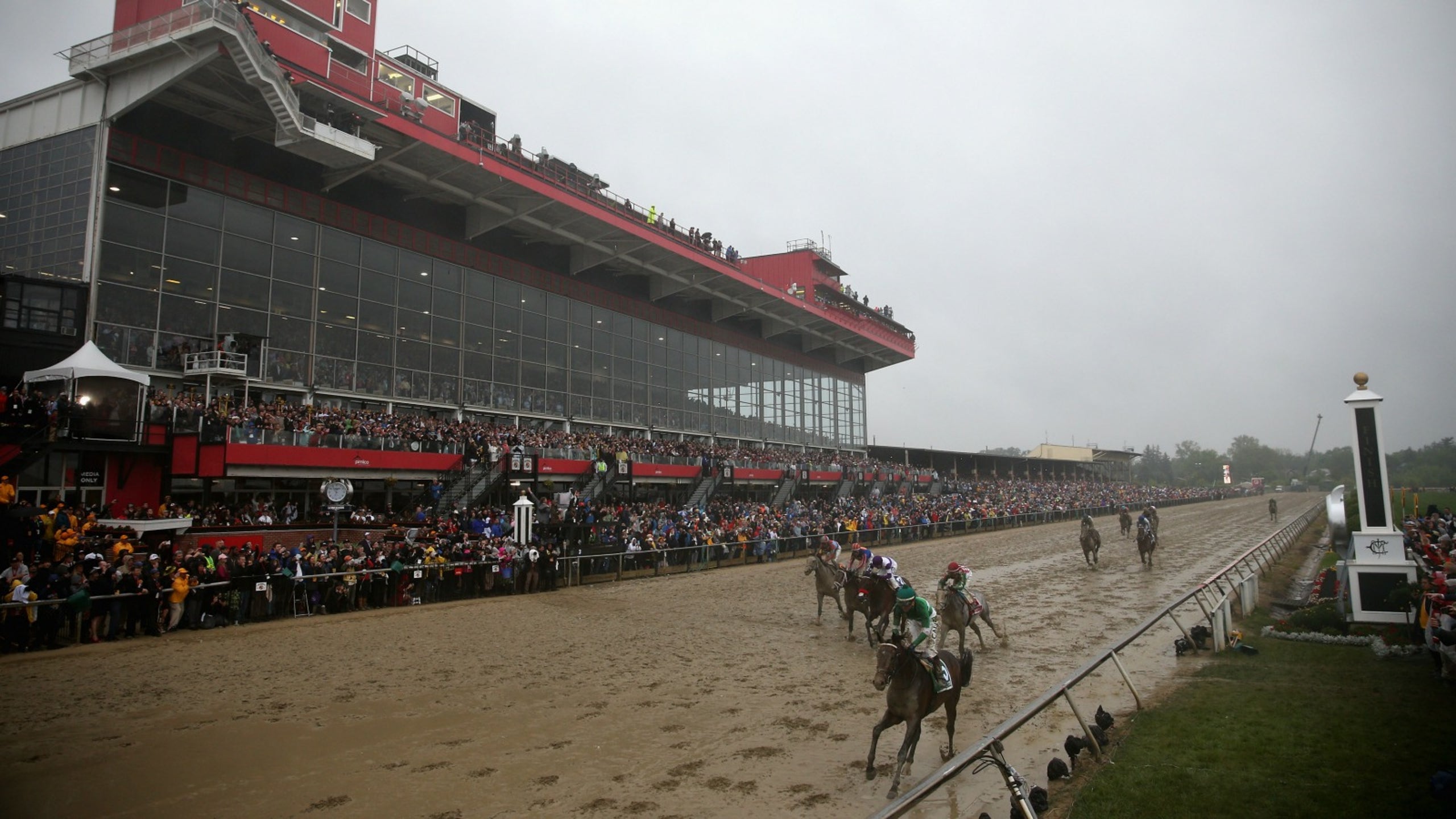 Belmont Stakes wagering advice as Exaggerator rolls in as the favorite
BY foxsports • June 10, 2016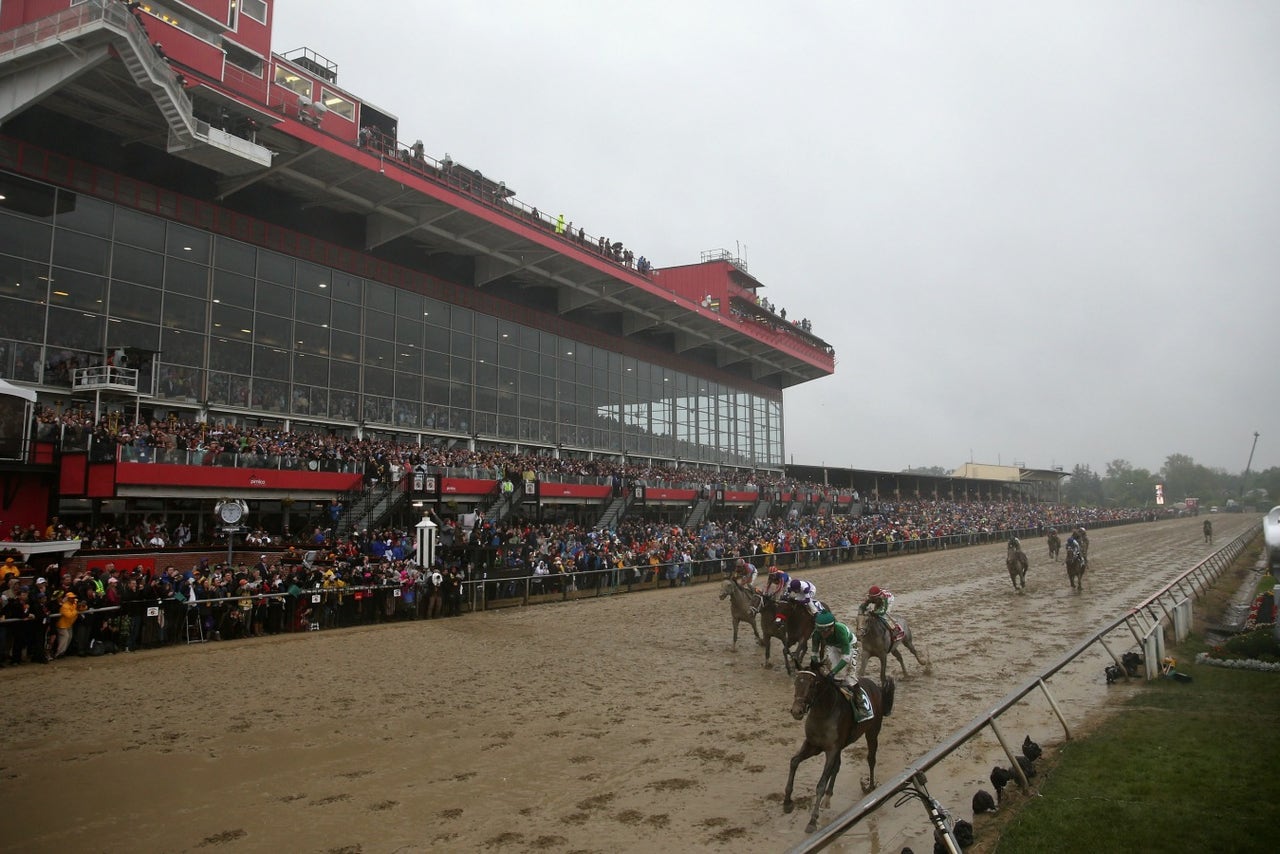 Although there isn't a Triple Crown on the line this year, there still is a big favorite in this edition of the Belmont Stakes in Exaggerator, who is listed on the morning line at odds of 9-5 while the next choice on the morning line is Stradivari at 5-1 in the field of 13. Last year's edition had American Pharoah at 3-5 and Frosted at 5-1 in a much smaller field of eight.
Am I going to try to beat Exaggerator on Saturday? Sort of.
Even if Exaggerator brings his B or C game on Saturday, I do think he will hit the board so my play will be a trifecta key. Having said that, I do think everything aligned for him perfectly in the Preakness because he got the sloppy track we knew he loved and he got a great rail opening. There are a few prices that I think can make some noise if Exaggerator doesn't fire his usual late kick given the lack of pace that appears to be in this field.
I will be throwing the second (Stradivari, 5-1), third (Destin, 8-1) and fourth (Cherry Wine, 8-1) morning-line choices out of my trifecta play and using some longshots that I think will offer some good value.
Horses that I'm using in trifectas with Exaggerator:
#1 Governor Malibu (12-1): He's improved since arriving to the barn of Christophe Clement and I think he will enjoy this longer distance. He's shown some early speed in previous starts and I think he will be sitting in a good position throughout. His local experience over this track is another good thing to have.
#4 Suddenbreakingnews (10-1): The only two times he's finished off the board were because of troubled trips. He's a nice, consistent performer and has been steadily improving throughout his career. I like that he's won while pressing the pace and closing from the back of the pack.
#10 Lani (20-1): I get the feeling that this is the race the connections have been pointing for this entire time. His latest workout was much improved compared to some of his previous mornings and he didn't run all that bad in the Preakness. I think he's a must-use in your exotics.
#12 Brody's Cause (20-1): I liked his Toyota Blue Grass win at Keeneland but his he was another one that encountered trouble in the Kentucky Derby. I liked that he skipped the Preakness and has been given more time to prepare for this race. He's the only one in this field that has defeated Exaggerator and he's done it twice.
#13 Creator (10-1): If you ignore his turf starts and draw a line through his troubled Kentucky Derby outing, you're left with all in-the-money finishes in dirt routes. I like his consistency and having a top local rider aboard can also help.
Trifecta Plays:
$1 trifecta ($20): 11 with 1,4,10,12,13 with 1,4,10,12,13
$1 trifecta ($20): 1,4,10,12,13 with 11 with 1,4,10,12,13
$1 trifecta ($20): 1,4,10,12,13 with 1,4,10,12,13 with 11
---