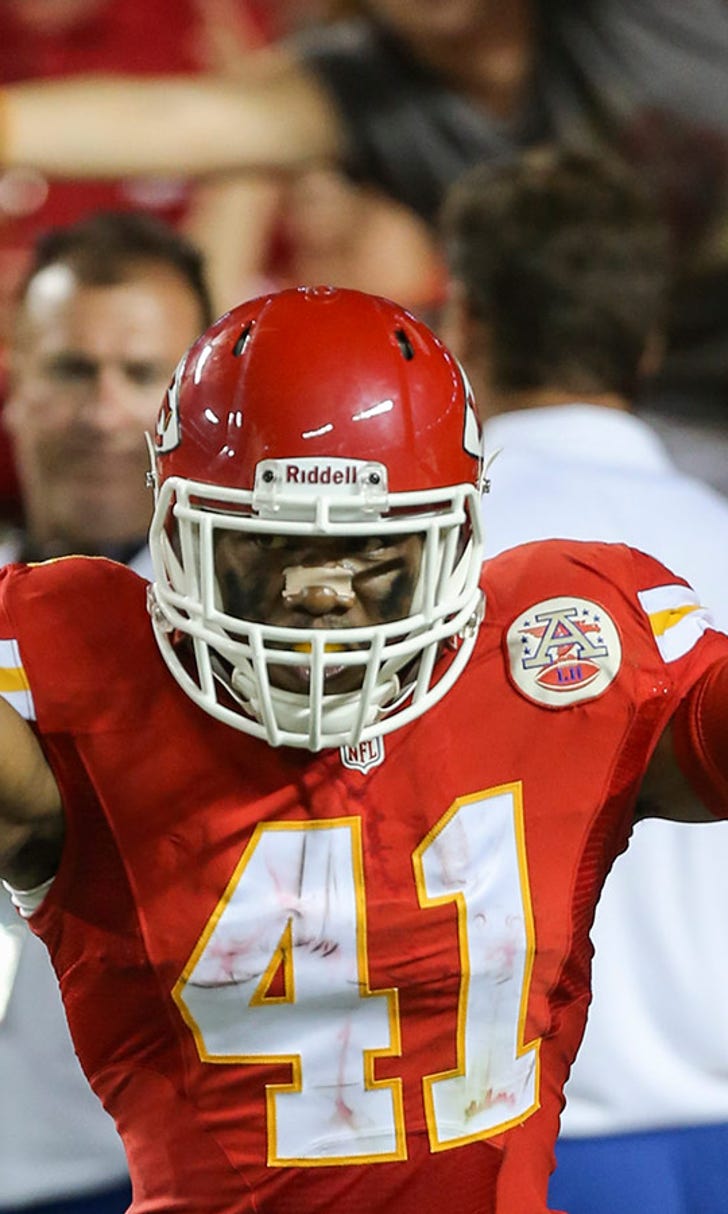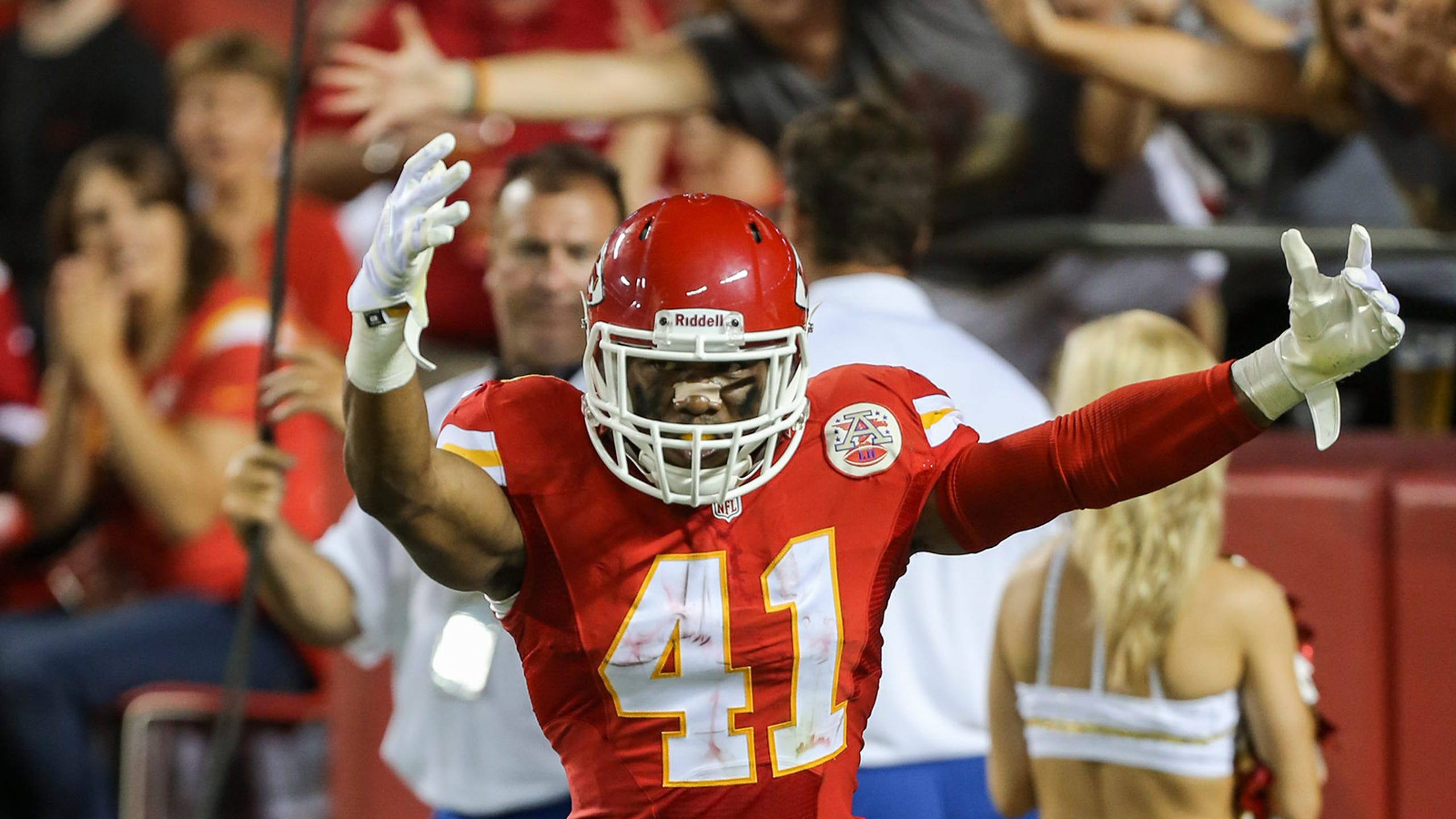 Before he was picking off balls for the Chiefs, Malcolm Bronson was drafted by the Royals
BY foxsports • August 11, 2014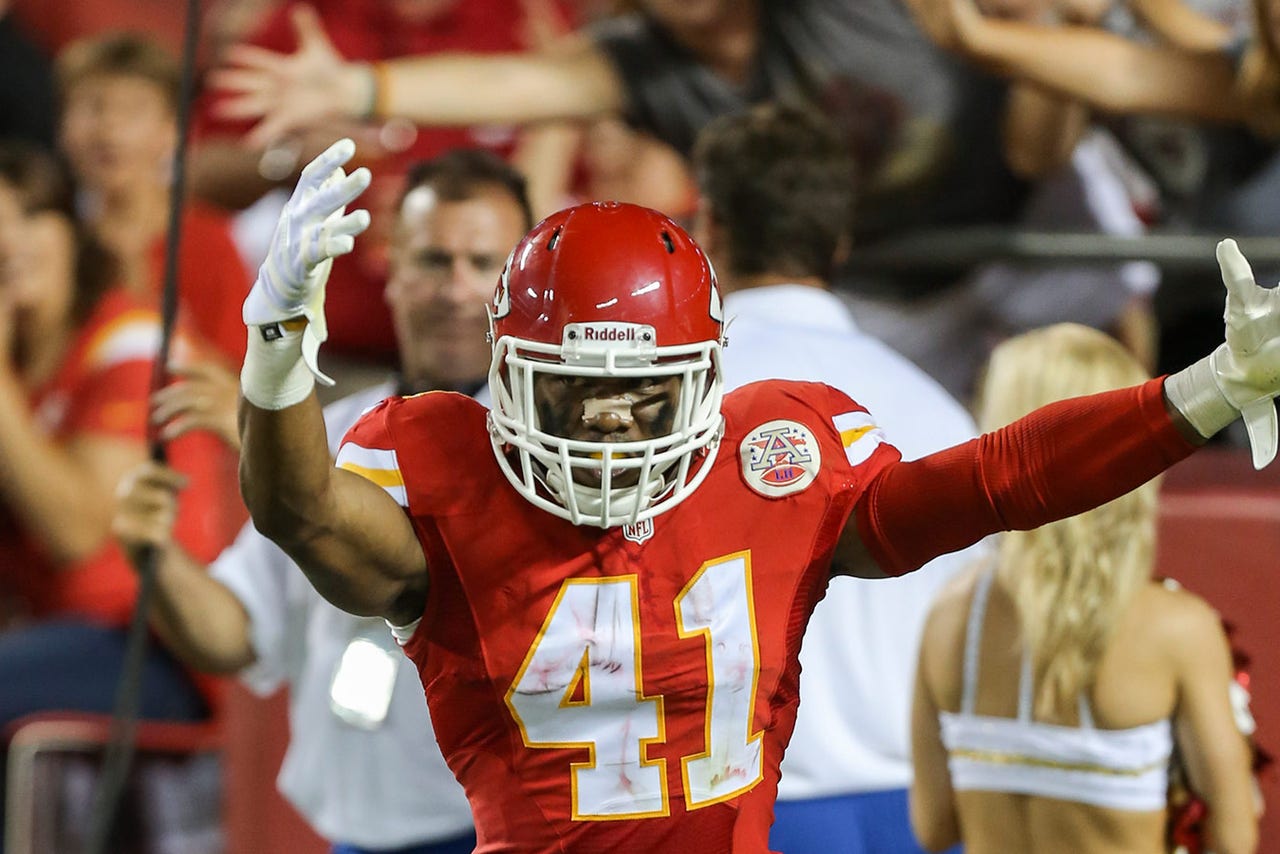 KANSAS CITY, Mo. -- Right town. Wrong team.
Here's a fun little nugget: Before Malcolm Bronson was a heat-seeking chaser of NFL wideouts, before he was an All-American safety at McNeese State, No. 41 was drafted by a professional sports team essential to the fabric of Kansas City.
Only it was the Royals.
It's true: In the 11th round of the 2008 Major League Baseball Draft, the boys in blue took a flier on the future Chiefs defensive back, then a stud outfielder out of Jasper (Texas) High School.
As a prep senior, the 5-foot-11 Bronson hit .442 with 12 home runs, six doubles, six triples and 12 steals. There's an old YouTube video of Bronson in action, uploaded in June 2007, in which he fakes a bunt, then lines a ball into the outfield and takes off like a Hennessey Venom GT, zipping to third in a blink:
"THREE, THREE, THREE," a voice on the video shouts. Not only does the Chiefs' defensive back beat the relay, it apparently gets away from the third baseman, allowing Bronson to race home.
So, basically, think Jarrod Dyson. Only bigger.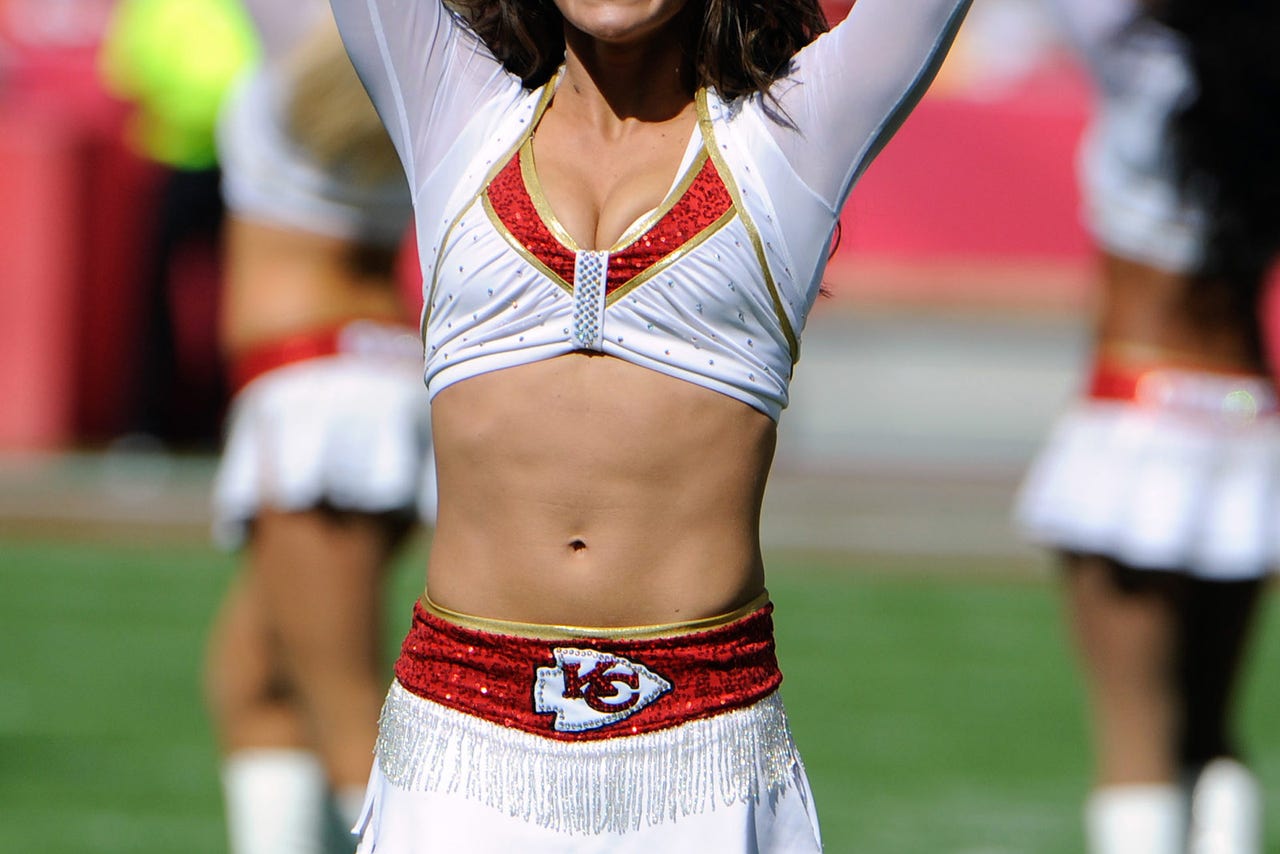 NFL CHEERLEADERS: Check out our gallery of sideline shots from around the league.
Life's funny like that, isn't it? Instead of chasing down fly balls next to Dyson, Lorenzo Cain or Alex Gordon, Bronson elected to fulfill his scholarship offer to play football for the Cowboys of McNeese. Fast forward -- no pun intended -- to last Thursday night, and there was Bronson, bringing the fans of Kansas City to their feet anyway.
On third-and-3 from the Bengals' 49 and 12:48 left in the third quarter, Bronson stepped in front of a short pass from Cincinnati backup quarterback Jason Campbell, reading the signal-caller the whole way and closing with a full head of steam. No. 41 zoomed up the boundary for a 51-yard interception return, pushing the Chiefs' lead to 33-24.
"I actually told E.B. (Eric Berry) when (I) came back in, I was going to get me one," Bronson said after making his professional football debut at Arrowhead Stadium. "Because I just felt it. They threw another one my way and I got it."
He's got fans, too. On the strength of a pass break-up and his pick-six, the speedy Texan scored a +2.7 for his efforts against the Bengals by ProFootballFocus.com -- the highest score for any Chiefs defender during Week 1 of the preseason. (Rookie pass-rushing ace Dee Ford was next, with a +2.0.)
"It was big. I can't explain the feeling; it's something that is not explainable," said Bronson, who spent last fall on the Chiefs' practice squad, rehabbing a college knee injury. "You dream of that from a little kid growing up. And to get out there and be able to do it is a blessing."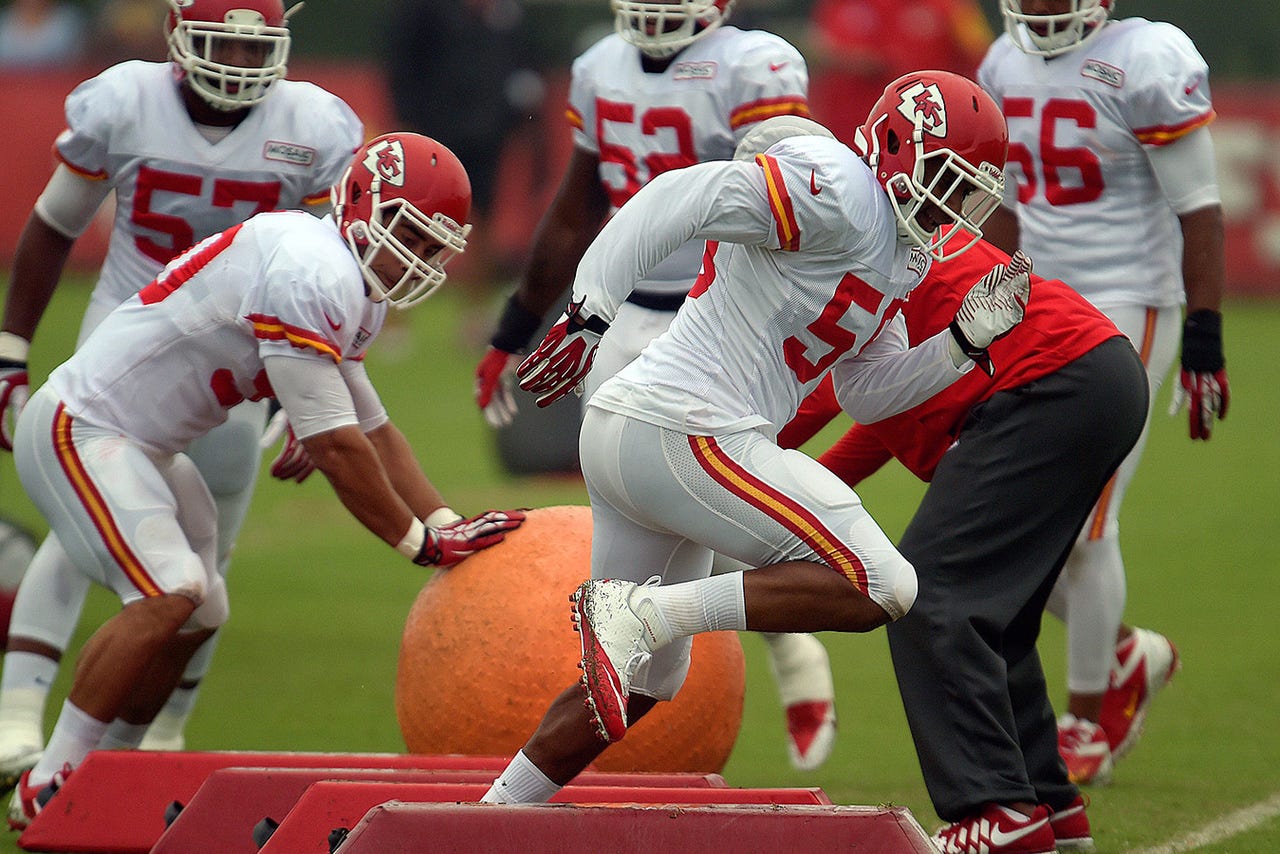 See who's doing what in workouts and throughout the preseason in our Chiefs training camp gallery.
Especially given the 18 months prior to that. The native Texan missed most of his final collegiate year after tearing an ACL during the third game of his senior season at McNeese in September 2012. Recovery spilled into the spring, shooting a torpedo into what had been a rising NFL draft stock. The Chiefs' brain trust inked Bronson as a free agent last spring and signed him to the practice squad, effectively redshirting him as he rehabbed the knee.
"During OTAs he was balling," safety Eric Berry told reporters earlier this month when asked about Bronson's spring and summer.
"I just told him, 'When you're in this secondary, you are considered a starter regardless of where you're at.' So when you step in, you have a starter's mentality and he definitely did that. We are only going to be as strong as our weakest link, so everybody has to bring their own."
While Bronson moved to the back of the deck -- at least in terms of the public eye -- during the Chiefs' Cinderella 2013 campaign, insiders wondered if he might turn into a steal once the left knee got right. A preseason All-American and a candidate for the Buck Buchanan Award, given to the top defender in the Football Championship Subdivision, Bronson had recorded 230 tackles and 10 picks in 40 collegiate games.
"He's a smart, smart kid," coach Andy Reid told reporters recently. "He's not the biggest kid. But he's smart and he understands the schemes, he understands leverage on receivers. He's not afraid to get in there and tackle. So, he's done a good job."
The word from scouts who saw Bronson tear up the Southland Conference said this could be the total package: stellar tackling, acceleration, downhill running, vision and instincts, as well as a cat-like quickness to adjust to balls in a hurry.
Sure as heck checks out so far, doesn't it?
"I was just happy -- I don't even know how to explain it, the feeling," Bronson said after his interception return. "I don't know. It was like a dream come true."
Right town. Right team. Right time.
You can follow Sean Keeler on Twitter at @SeanKeeler or email him at seanmkeeler@gmail.com.
---