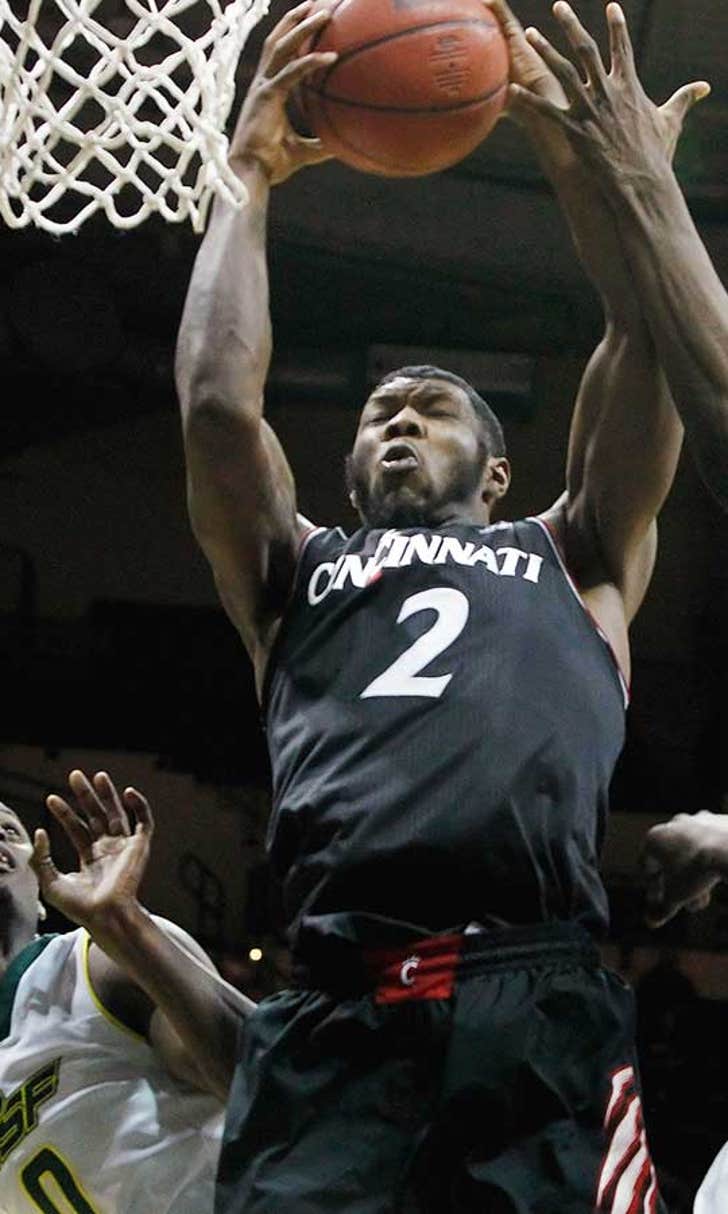 Bearcats look to extend 10-game winning streak
BY foxsports • January 22, 2014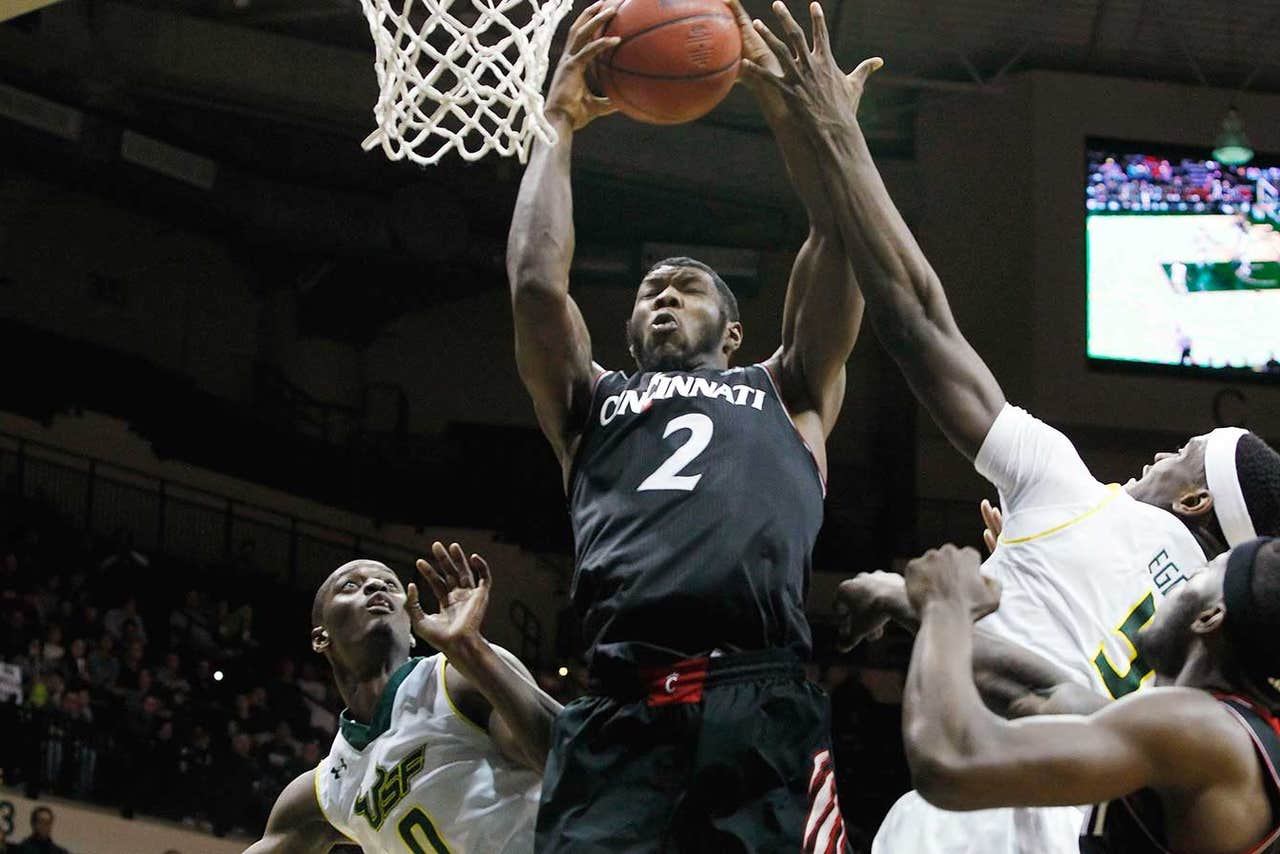 One of the top defensive teams in the nation, Cincinnati has been locking down opponents during a 10-game winning streak.
With the status of Central Florida's top scorer in question, the already offensively inept Knights may not offer much of a challenge when they visit the 15th-ranked Bearcats on Thursday night.
Cincinnati (17-2, 6-0 American Athletic Conference) is the lone unbeaten in league play. The Bearcats are limiting opponents to 56.2 points and 38.3 percent field-goal shooting per game, and those numbers have dipped to 54.5 and 36.8 during the 10-game run.
Cincinnati is coming off a 61-54 win at South Florida on Saturday. The Bearcats held the Bulls to 39.2 percent shooting and limited a 26th consecutive opponent to fewer than 70 points, the longest active streak in the nation.
Their last 27 opponents at home haven't reached 70. Plus, Cincinnati is 29-2 in its past 31 contests against unranked foes on its homecourt.
Sean Kilpatrick had 18 points, just below his conference-leading 18.6 average, but five other Bearcats scored and three had at least eight - more than enough offense for the stingy squad to earn the win. Jermaine Sanders' 3-pointer with 8:02 left put Cincinnati ahead for good.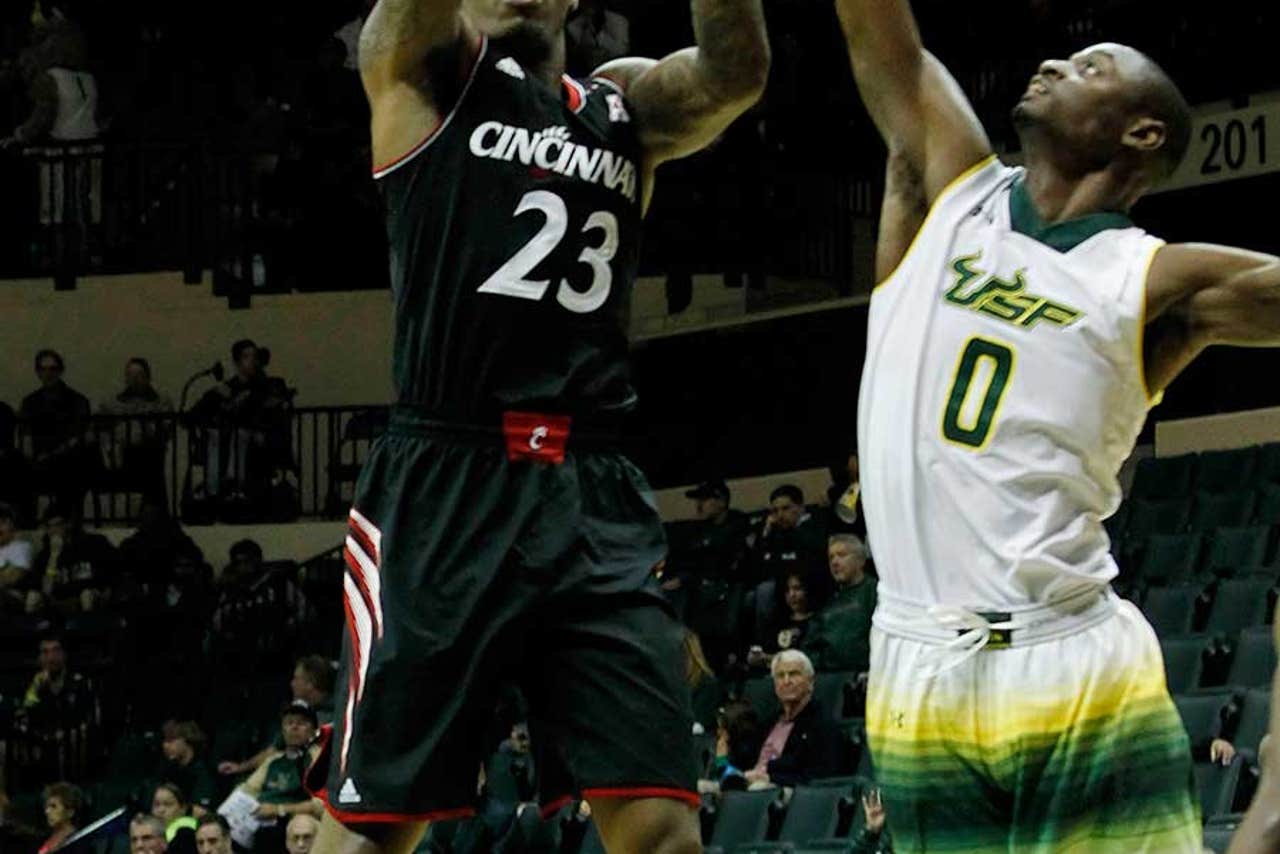 Cincinnati Bearcats guard Sean Kilpatrick shoots over South Florida Bulls guard Martino Brock during the first half at USF Sun Dome.
"That's what you're trying to preach is, to continue to win, you can't rely on Sean Kilpatrick every game," Cronin said.
Kilpatrick, who shot a combined 9 of 27 in the team's two losses, is responsible for a league-high 26.2 percent of Cincinnati's points. Justin Jackson, at 11.6 points per game, is the only other Bearcat averaging in double figures.
UCF (9-7, 1-4) could easily see its three-game skid balloon to six with games against No. 23 Memphis and No. 12 Louisville to follow Thursday's contest.
The Knights have averaged 60.7 points and 32.9 percent shooting during their three straight losses. They hit a season-low 15 shots on 48 attempts in Saturday's 58-46 home defeat to SMU, going more than 10 minutes without a field goal during a 20-5 second-half run.
Tristan Spurlock led UCF with 11 points as Isaiah Sykes left with 18:22 remaining after suffering a head injury in a collision. It's uncertain whether Sykes, averaging 15.4 points, will be able to play Thursday.
Coach Donnie Jones was dismayed by his team's 19 turnovers.
"It did," Jones said when asked if the loss of Sykes affected UCF. "But turnovers were the difference in the game today and a lot of them were unforced. We dribble too much, don't pay attention to the defenders around us or can't execute the extra pass that gets us a good shot. Our guys have got to slow down. They're trying too hard."
The Knights have dropped four straight away from home since winning their first road contest of the season over Miami on Nov. 21.
Cincinnati took the only previous meeting between these teams, 62-48 in Orlando on Dec. 30, 1983.
---