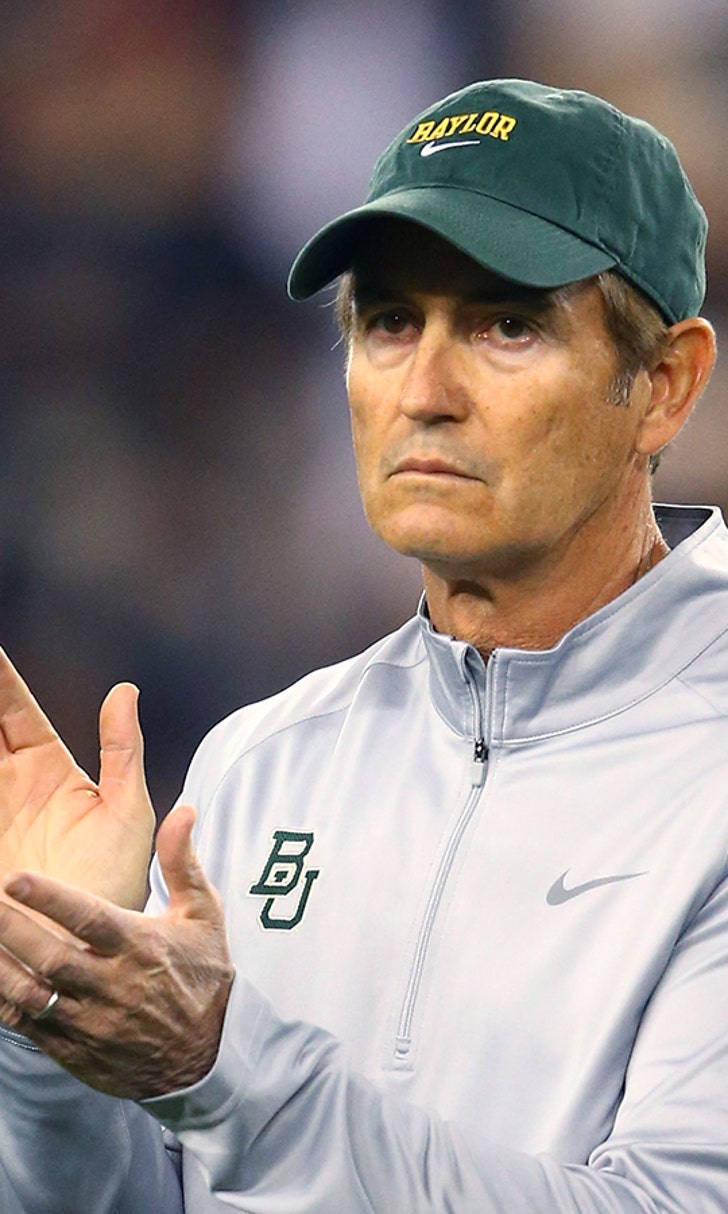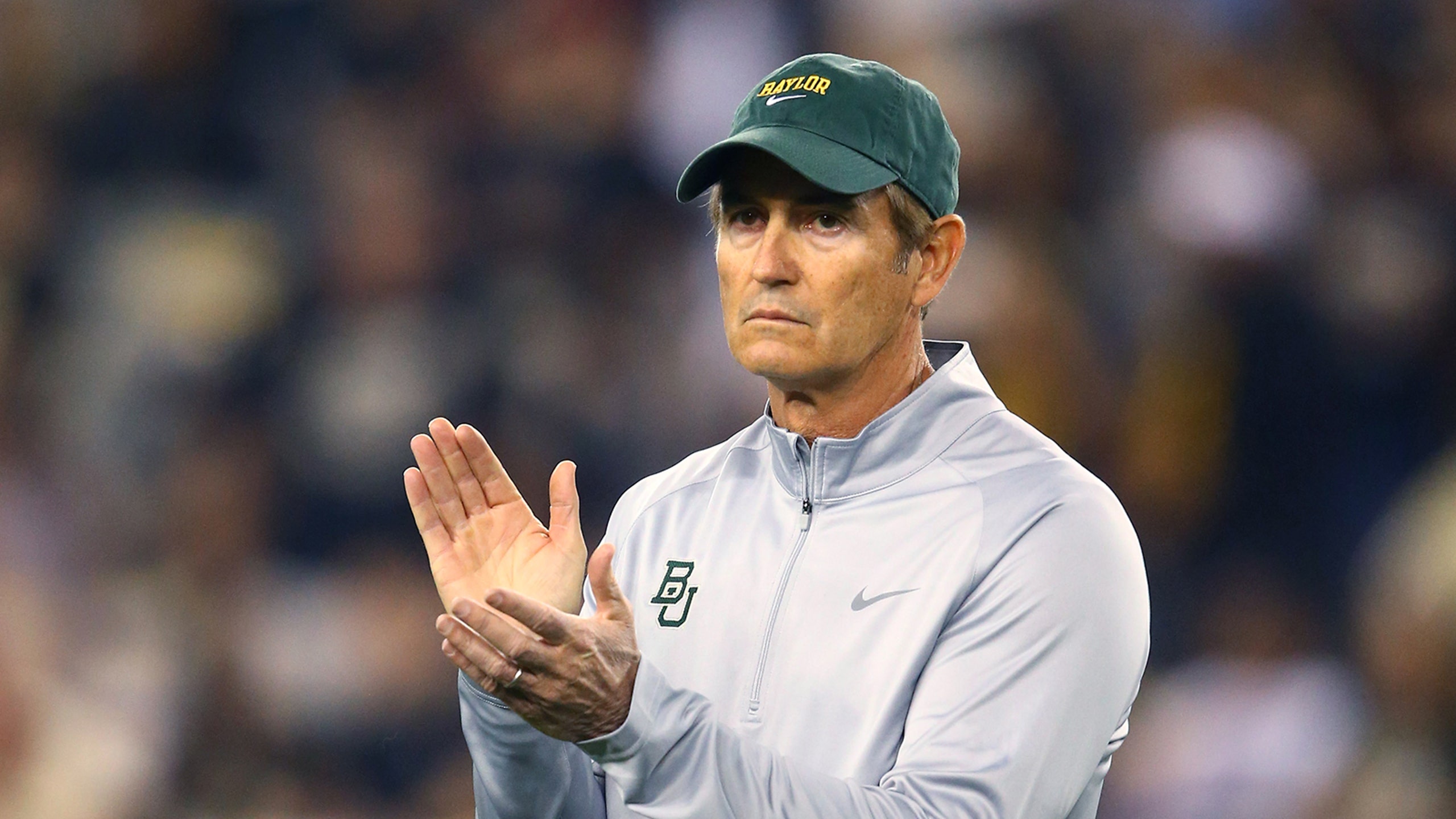 Baylor running the show in the Big 12 this season
BY foxsports • February 27, 2014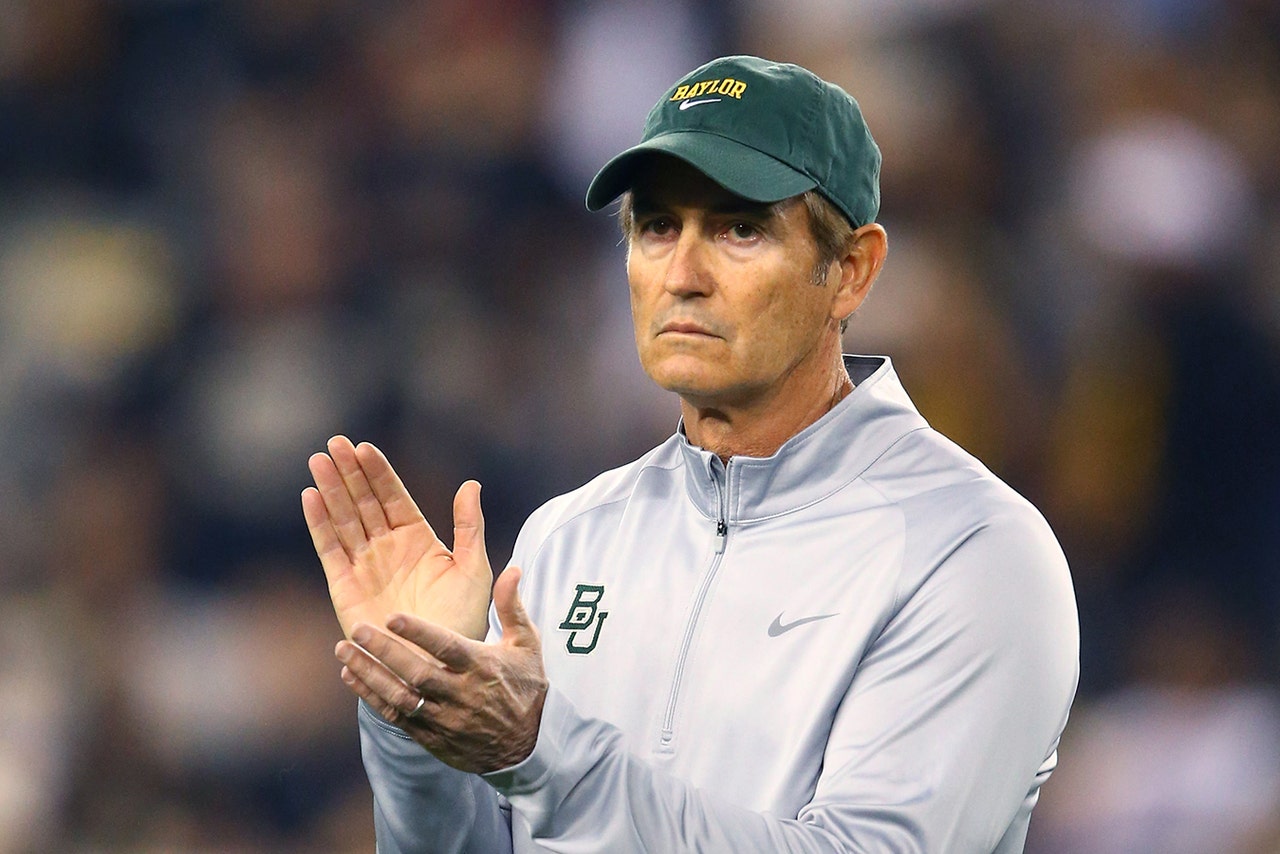 Since the Big 12's birth, Baylor had always been that dog chasing a car while onlookers seemed to chuckle at the pursuit's obvious hopelessness.
Art Briles' arrival in Waco changed that, and last season, the Bears finally caught that car. The lack of opposable thumbs hasn't changed the certainty of what the program's trying to do next.
"Jump up there and start driving it,'" Briles told Fox Sports Southwest this week. "We ain't gonna just catch it and touch it and say 'Tag, you're it.' No, we want to run the show. That's the plan."
Not long ago, Baylor "running the show" was unthinkable. Friday, the Bears will be Big 12's first team to open spring practice. They'll do it in the shadow of the Allison Center, which made its most satisfying addition ever earlier this month: A sign alerting all passersby that Baylor finally caught that car.
"It looks great," Briles said. "That just shows that it's reality. Our mission, our responsibility is to not just have it locked down into one year."
It's a new world for Baylor. The Bears captured their Big 12 title in Floyd Casey Stadium's final game, and open McLane Stadium next season on the banks of the Brazos River this fall. Baylor's $250 million home along Interstate 35 is still under construction and will feature 16 slips for boats that allow fans to "sailgate" at a Big 12 venue for the first time ever.
Briles just signed a top 25 class and Briles anticipates anywhere from 3-5 players being major contributors or possible starters. Receiver KD Cannon brings the highest profile of any signee to Waco, but the strength of Baylor's program--especially on offense--won't make immediate impact a necessity.
"When student athletes are privileged enough to get an offer by Baylor, then there's certainly a good chance they're going to say yes," Briles said. "Our perception is totally different, which allows us a little more freedom in the recruiting game."
The Bears lose seven starters from a defense that led the Big 12 in yards per play in 2013, and filling holes that Ahmad Dixon, Eddie Lackey and Chris McAllister left behind will be the focus of the 15 practices in spring. Quarterback Bryce Petty, the Big 12's Offensive Player of the Year, returns with one of the Big 12's best receiving corps at his arsenal, giving Baylor an excellent chance to challenge likely favorite Oklahoma for the Big 12 title in 2014.
"We're still in the infant stages. We were scooting around a couple years ago and now we're crawling. I think there's so much more growth out there for us as a program and in perception and then on the field with production," Briles said. "At the end, we want to be the premiere place to go to. That's why I say we're in the infant stages. We need to get this program where I want the program to be."
Briles insisted whenever asked that he wouldn't be leaving for the vacant job at Texas, eventually filled by former Louisville coach Charlie Strong. As speculation about Mack Brown's future swirled throughout 2013, Briles was widely considered one of the top candidates to fill Brown's seat.
Briles, though, rarely sounds like a man preparing or hoping to make a move. He insisted multiple times he wasn't leaving whether Texas had a vacancy or not, and he backed it up by signing a contract extension through 2023.
"We need to win a national championship. That's the next process, get in the playoffs and win the national title," he said. "We've set ourselves up to where we're in that discussion. And now, we need to be where when they get through with that discussion, there's people looking at us."
That sentiment is no longer laughable, but the Bears' 52-42 loss to UCF in the Fiesta Bowl served as a reminder that bringing home a national title is still in the distance and that the change in perception that can help on the recruiting trail can provide challenges on the field.
"It motivated us, taught us how to prepare differently and to see ourselves differently. We were still seeing ourselves as the chaser and the hunter, and now we're the hunted," Briles said. "It allowed us to see how others are viewing us now, so it was a great lesson to learn."
A 49-17 loss to Oklahoma State provided another reminder back in November, but the Bears won their final two games to win the Big 12 title. Repeating won't be easy, but for some, Baylor simply having an opportunity to repeat is still staggering.
That kind of change and adjustment couldn't be any more welcome.
'We've got to understand how to practice and prepare with a price on our head. That part of it, they've adjusted to that, they're cognizant of it. They're very determined to keep that train rolling," Briles said. "We've proven that we can (win a title). The belt's around our waist, and we've got to keep it there."
---