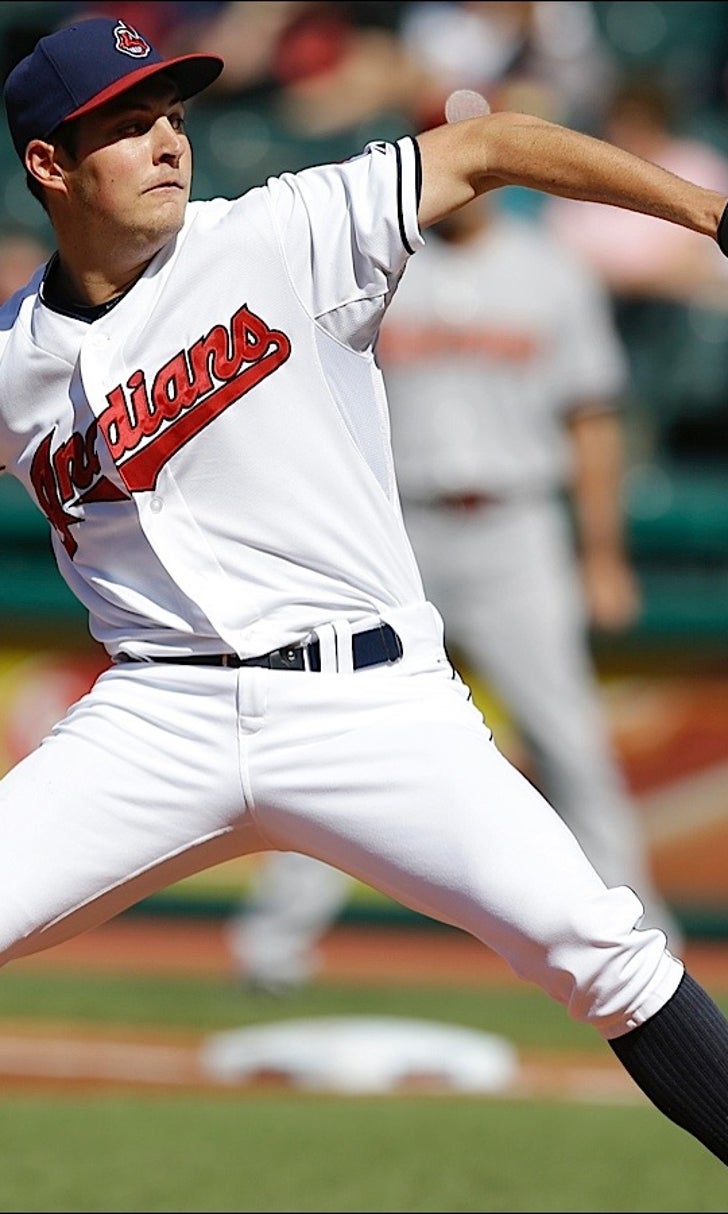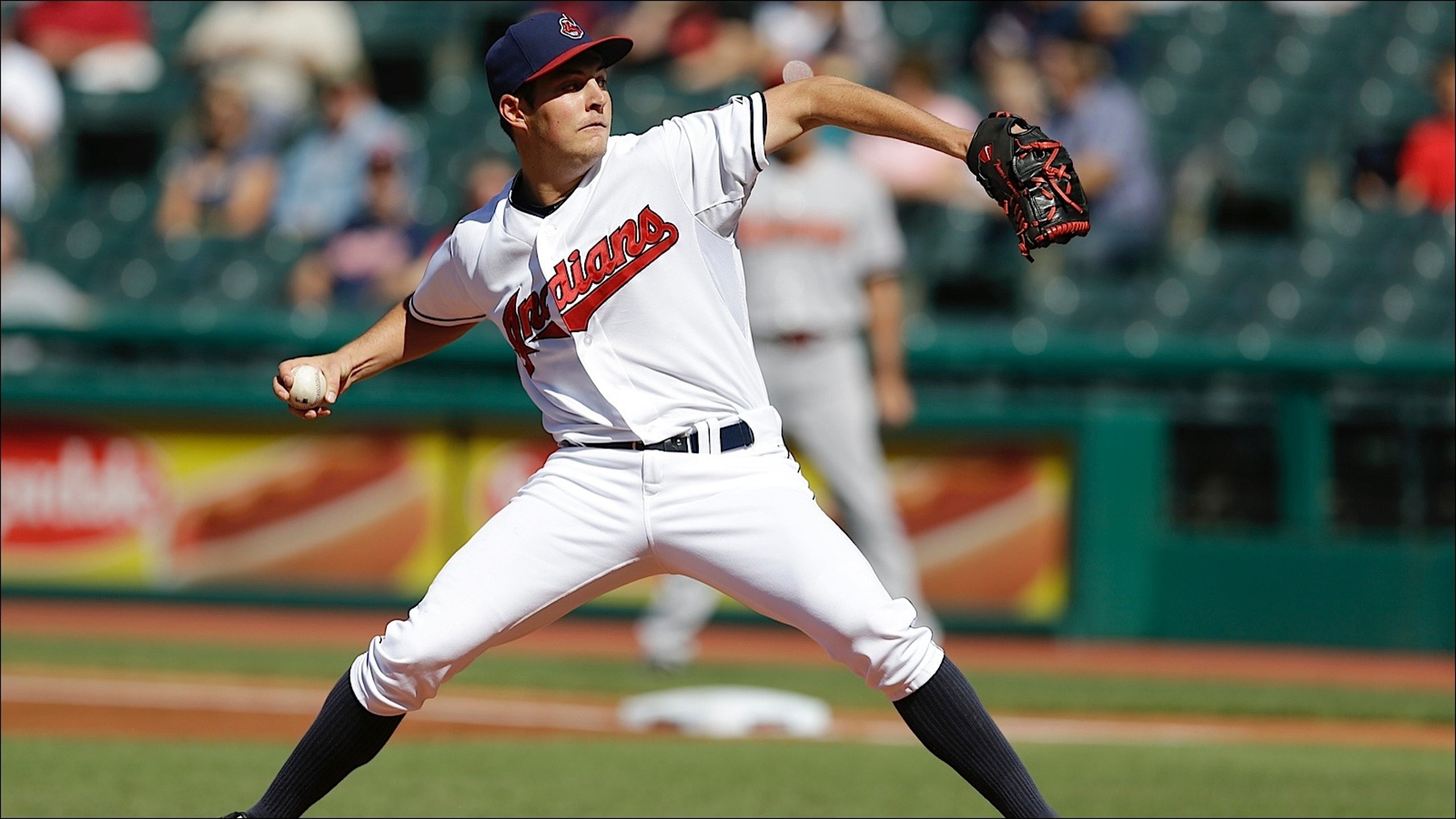 Bauer keeps cool against former team
BY foxsports • August 13, 2014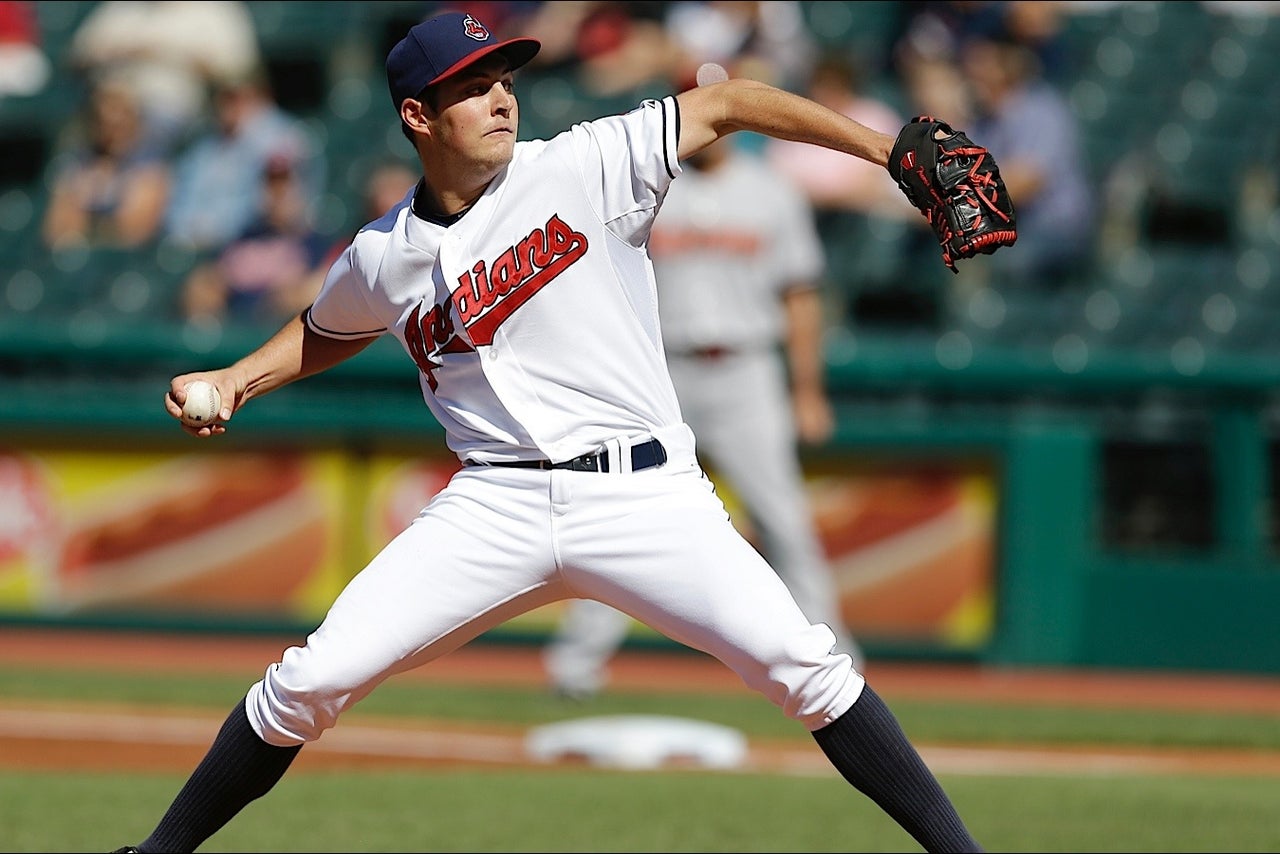 CLEVELAND -- No one would have blamed Trevor Bauer if he wanted to go Jack Bauer on Miguel Montero or other members of the Arizona Diamondbacks.
Instead, the 23-year old rookie harnessed his emotions and pitched a career-best eight innings in the first matchup against his former team. The right-hander did not factor in the decision as the Indians won Game 1 3-2 on a Zach Walters walk-off homer.
"I know there's some history there but he stayed under control. He really pitched a good game," manager Terry Francona said. "He was probably a little extra amped up but he took it, used it and stayed focused. He didn't try to do too much."
After allowing five runs in 3 1/3 innings last Friday in New York, Bauer bounced back and allowed only two runs in eight innings. He allowed only four hits and two walks while striking out nine, which is one short of a career high. Bauer also held Arizona without a hit until Xavier Paul's single in the fifth.
Coming into the game, Bauer allowed 27 of his 50 earned runs in the first three innings but he was dominant from the start. Bauer said before his start in New York he worked on his pregame routine where he tried to better simulate game conditions while warming up in the bullpen. The main thing was waiting between 10-15 seconds to throw a pitch just like he would in a game. It didn't work that well in New York, but Bauer had enough faith to try it again.
The other thing he did was establish the strike zone early instead of nibbling around the zone. Bauer was aggressive with Arizona's hitters from the onset, challenging them with pitches down the middle. Francona said that was the best he has seen Bauer throw his breaking ball.
As for facing the Diamondbacks for the first time since the three-team trade that sent him here in 2012, Bauer has tried to do his best to focus ahead and not on the past. He was the fourth overall pick by Arizona in 2011 but quickly fell out of favor after developing a reputation of being hard to coach. Montero was among the more vocal players saying that Bauer "never wanted to listen."
Before the game, Bauer and Montero said hello as they passed each other. Bauer also complimented Montero after the game for his double in the sixth inning. Bauer also said that Montero was the only player to say hello back to Bauer before and after the game.
"Early on he came out throwing first-pitch fastball. We were trying to wait on him, make sure he was hitting the zone," Arizona manager Kirk Gibson said. "He'd go fastball early and then kind of go to his off-speed stuff. His breaking ball was breaking down in the dirt. He got several swings on that. We just couldn't get the big hit to get enough to beat him."
In Bauer's last five outings at home, he has gone 1-1 with a 3.24 ERA, posting 32 strikeouts and 12 walks during that span. He is 4-7 on the season with a 4.35 ERA but has showed signs of progress.
The fact that Bauer was composed during this outing has also shown his growth throughout the season. He has become more trusting and accepting of the people around him along with trying to be a better teammate.
"I feel a lot more comfortable knowing that it's not just one start and knowing that I have pitched well enough that one bad outing isn't going to be a decision maker," he said. "Being around the team and interacting with people, getting to know the culture of the clubhouse and different personalities makes for a much more enjoyable experience. It is definitely easy to perform when you are comfortable in your surroundings."
Follow on Twitter joereedy
---