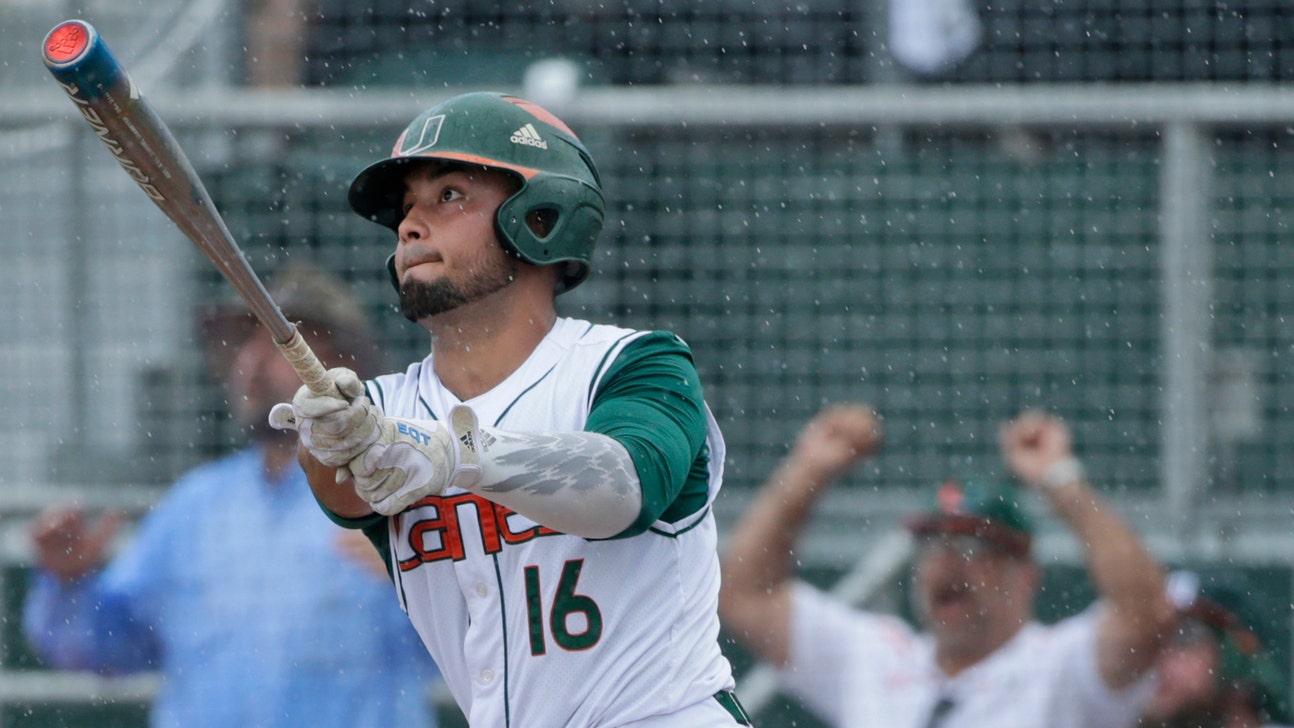 Bat flips and big swings: Edgar Michelangeli leads Miami back to College World Series
Published
Jun. 13, 2016 6:00 p.m. ET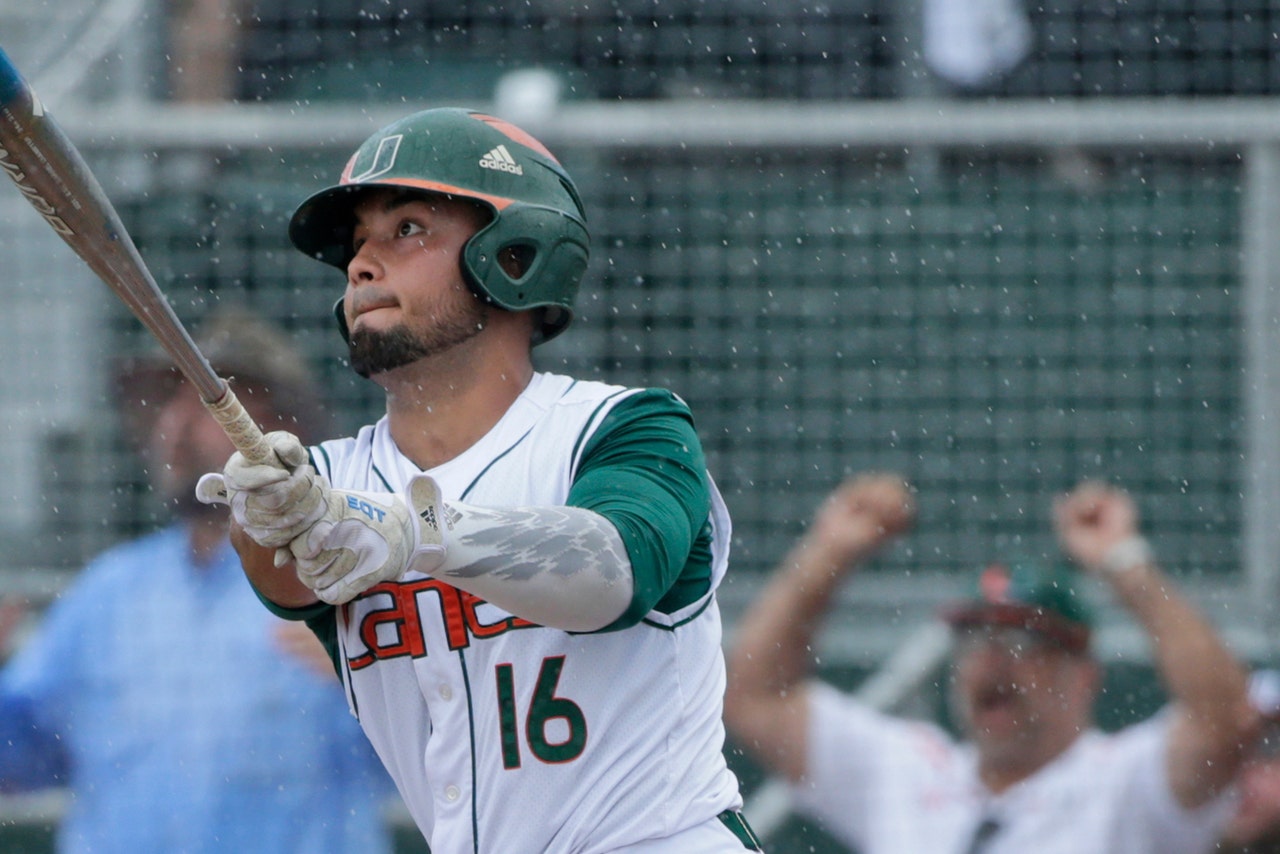 CORAL GABLES, Fla. (AP) -- Edgar Michelangeli does not lead the Miami Hurricanes in any official stat category.
He may lead the nation in bat flips.
Michelangeli's big swings have helped the Hurricanes back to the College World Series, and the antics that followed those swings have merited plenty of attention. He tiptoes between celebratory and overexuberant, and his reaction after a grand slam against Boston College on Sunday that essentially clinched Miami's 25th trip to Omaha helped spark a benches-clearing brouhaha.
"It's spur of the moment, honestly," Michelangeli said. "A lot of emotions go on in those moments. I play with passion and it happens."
Some might say there's a little too much passion. The Hurricanes aren't bothered -- they're back in the College World Series for the second consecutive year, and will face Arizona in their opening game of the CWS this weekend.
Twice in recent weeks, Michelangeli has swung and watched a ball take flight toward left field without any doubt that it would soon be clearing the wall. Michelangeli's reaction to both has been largely the same -- he would start slowly walking to first base, bat held out in front of him for a few steps, before he tosses it in the air and begins his trot around the diamond.
"That's as good as it gets, I've got to say," Miami outfielder Willie Abreu said. "It's exciting. Baseball's evolving. You hear `make baseball fun again' and those are the kind of things that make baseball exciting."
Miami's opponents have, predictably, a slightly different perspective.
When Michelangeli first flipped the bat against North Carolina State (who bat-flipped the Hurricanes an inning earlier) in the Atlantic Coast Conference tournament with a go-ahead three-run home run in the ninth inning, he heard some unhappy sentiments from Wolfpack players.
"I might have said a word or two," N.C. State first baseman Preston Palmeiro acknowledged.
And when Michelangeli did it again Sunday after his slam blew the game with Boston College open, the Eagles' displeasure was evident. Eagles catcher Nick Sciortino had words with him as Miami's third baseman was completing his home-run trot, benches emptied and tensions were so high that NCAA officials had uniformed police officers on the field after the game to keep the peace and forbade the clubs from shaking hands.
Boston College coach Mike Gambino said he didn't want to see such a scene unfold, but declined to specifically address his thoughts on the bat flip.
"I think my boys did a good job standing their ground," Gambino said.
Michelangeli is hitting .274 this season, sixth-best among Miami's regulars. But he's shown a knack for big hits at big times.
Besides the postseason homers, he had a game-ending single in the 11th inning to beat Clemson and give Hurricanes coach Jim Morris his 1,000th win at the school back in March, and yes, that one got quite a celebration from Michelangeli and his teammates as well.
He's not exactly a big bopper, with five homers in 212 at-bats. Yet when he connects, he makes them count.
"I'm not worried about the critics," Michelangeli said. "I just get excited and I'm excited for our team. We're going to the College World Series and I can't be happier about that."
---