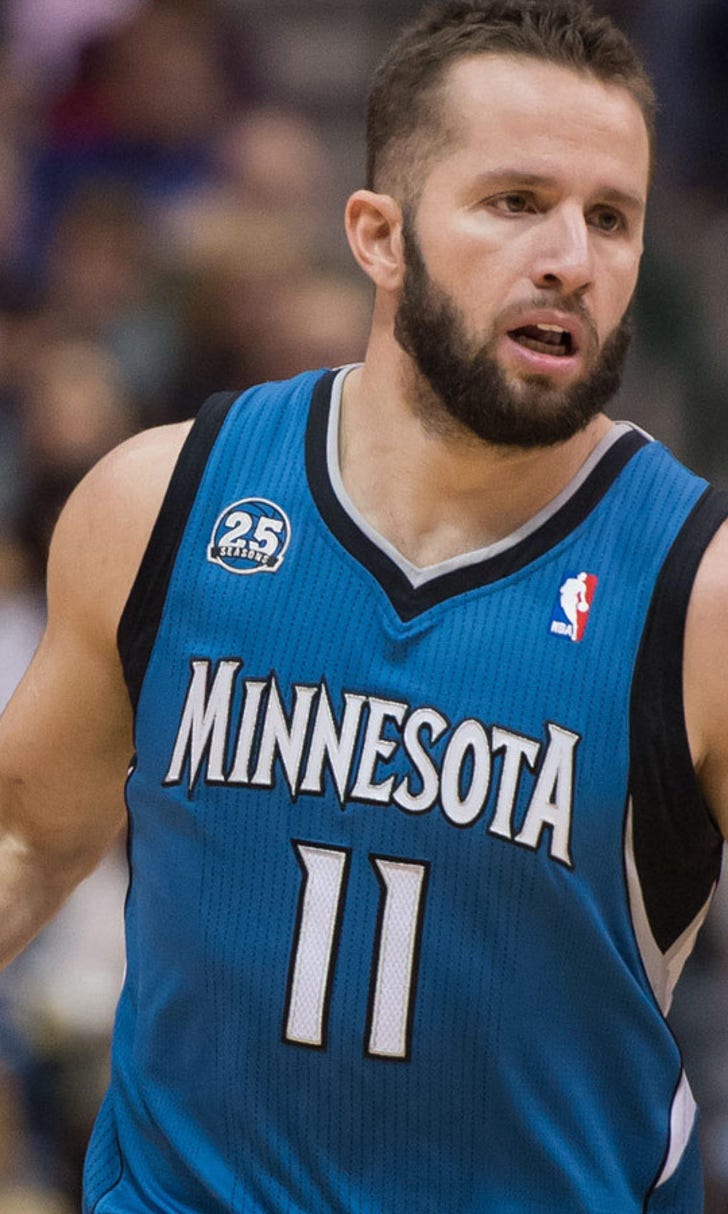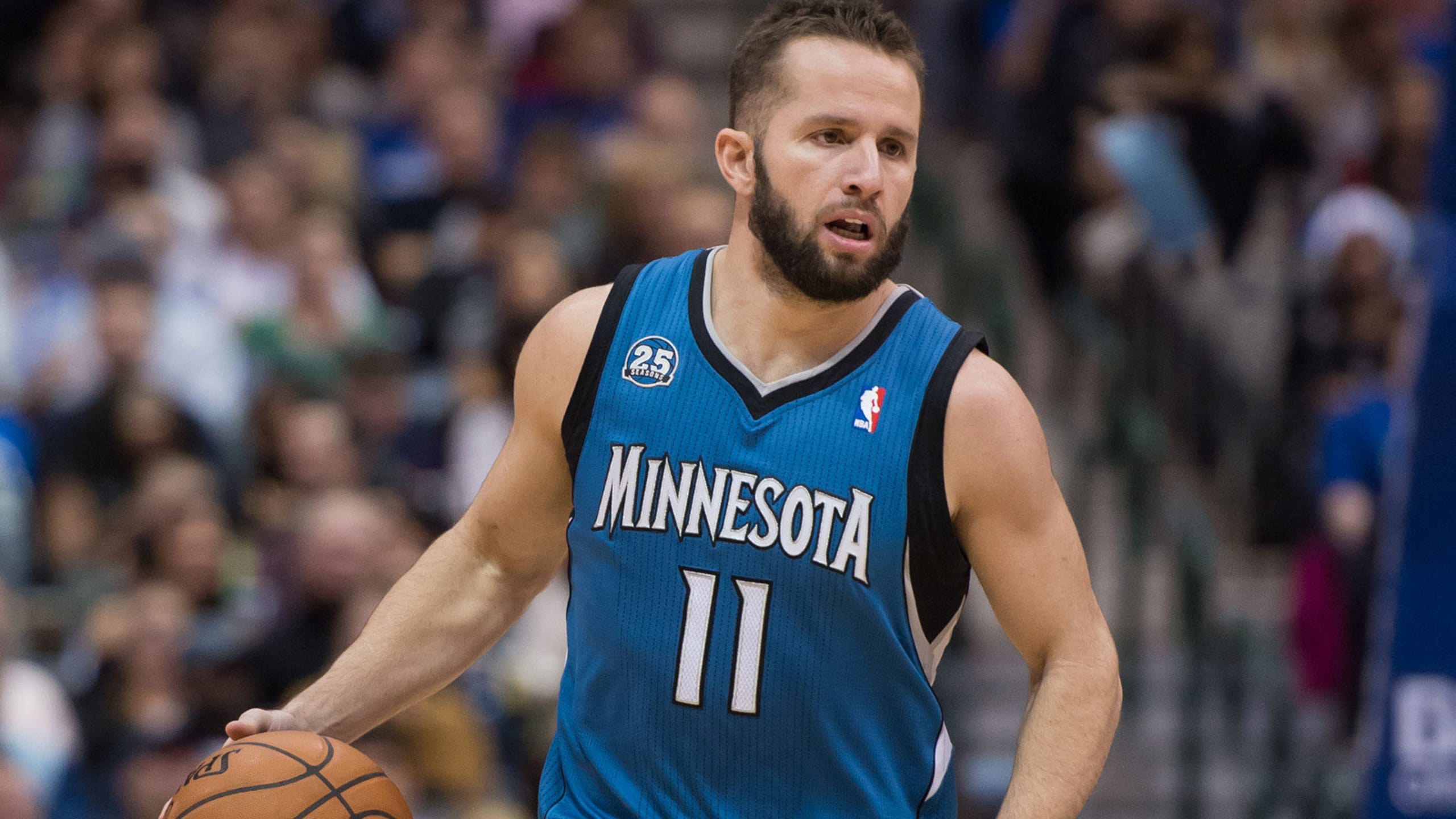 Barea's fire continues to rage
BY foxsports • February 3, 2014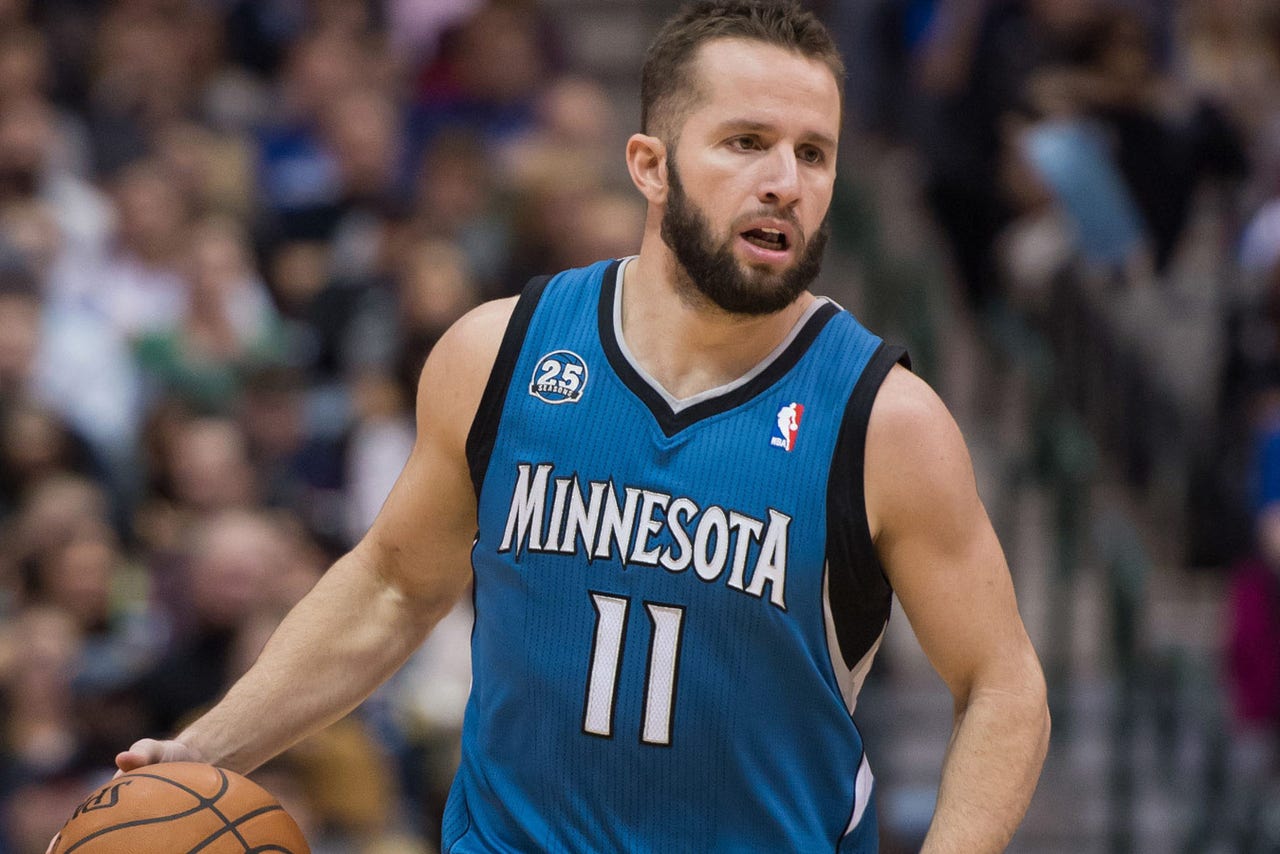 MINNEAPOLIS -- J.J. Barea isn't about to change. Even if it means getting tossed from a game every now and then.
"I'm gonna play the game I was raised to play," Barea said. "I care a lot. I compete. I'm gonna get mad if stuff doesn't go my way."
A prolonged argument with officials saw Barea receive two technical fouls and an automatic ejection with 6 minutes, 43 seconds remaining in Minnesota's loss Saturday at Atlanta. After practice Monday afternoon -- the Timberwolves were off Sunday following back-to-back games -- he said his frustration stemmed from a couple of foul calls he felt should've gone the other way.
It was the first booting of a Minnesota player since Barea's flagrant foul-2 against Miami's Ray Allen last March. Later downgraded to a flagrant 1, that was the only other ejection of Barea's career.
Earlier this season, Kevin Love called out Barea and teammate Dante Cunningham for not joining the team late during a timeout. On another occasion, Love publicly chastised the entire bench for not carrying its share of the load. Both times, Barea told reporters he didn't appreciate the way it was handled.
Yet he says his fire, though it can sometimes spread too wildly, isn't going anywhere.
"I just got a little frustrated with a couple calls," said Barea, who also apologized and said he moved on from the minor Love spats. "The first technical was fine, but I should've stopped after the first one. I think I was frustrated when I got back to the locker room; I let my teammates down a little bit, getting that second one."
They were Barea's first two technical fouls of the year. He's up to 17 for his career -- six last season.
"It's something that happens to me every once in a while," he added with a slight grin. "I'm doing a better job this year."
Coach Rick Adelman said he's fine with the way Barea plays the game, so long as the dismissals remain few and far between.
"It hasn't happened that often," Adelman said." It was a very difficult weekend for us. Two tough games, and I think emotions got the best of him."
Adelman also received a technical foul for arguing with officials, this one at the third quarter's 4:50 mark. The coach had given the nearest ref a piece of his mind, then followed up with the words "gee whiz," he said.
"That's what I said," Adelman said, "and I guess he thought there was more being said before that."
Adelman was peeved with officials from Friday's loss to Memphis that sent Minnesota to the foul stripe for a total of seven attempts. Atlanta was whistled for 27 fouls to the Timberwolves' 24 on Saturday.
But in the third quarter with his team falling quickly behind, Adelman wasn't happy with the way the game was being officiated -- specifically the fact Love wasn't getting calls.
"It was frustrating," Adelman said. "Technicals, you never know when you're gonna get technicals or what for. They wanted us to quit complaining."
Now what?: Consecutive weekend losses seemed to sap most of the momentum Minnesota generated by going 5-1 from Jan. 18-29.
But the Timberwolves have little time to lick their wounds.
"We have a really tough week," Adelman said.
Four games in five days, a pair of them against two of the Western Conference's top three teams. Everyone's favorite for NBA MVP on the road. Tuesday against the Lakers won't be as taxing, not with two days of rest and Kobe Bryant out until at least after the All-Star Break. But Minnesota travels to Oklahoma City a day later and is tasked with finding an answer for Kevin Durant, who's scored 26 or more points every night in a 15-game stretch that includes 10 straight games with 30 or more points.
Then comes an 8:30 p.m. tipoff at New Orleans, followed by a quick flight back to the Cities, a few hours of sleep and a home game Saturday against Portland.
"Which really makes us happy," Adelman said with a heavy dose of sarcasm in his latest quip against the NBA schedulemakers, "because now we have to fly back from New Orleans and play Portland back here."
The Timberwolves have home wins against both the Thunder (first place in the West at 38-11) and Blazers (third, 34-13) this season. But their victory over Oklahoma City came in the season's second game, and Portland was concluding a grueling stretch of five games in seven days.
Minnesota, meanwhile, continues to hover around .500 and in 11th place in the Western Conference standings with five games left before the weeklong All-Star break.
Ankle updates: Nikola Pekovic is no longer wearing a walking boot, but Adelman says he has no idea how soon his starting center may be able to return from right-ankle bursitis.
"It's just waiting for them to tell me what's gonna happen," Adelman said. "I don't anticipate any timeline at all."
Pekovic -- who was scoring 18 points per game and led the NBA in second-chance points and points in the paint before his injury -- began complaining of soreness during Minnesota's previous road trip and missed the past three games. He was scheduled to be reevaluated this week but remains out indefinitely.
Love had better news to share Monday about his own ankle. After rolling it in the second quarter against the Grizzlies, he went 17-for-18 from the foul stripe and hung 43 points on Atlanta on Saturday.
His right ankle, noticeably swollen after the Memphis game, is doing just fine now, he said.
"It was nice that we had the day off yesterday," Love said. "I just kind of took the day, put some ice on it. It felt good today in practice."
In defeat Saturday, Love scored 40 points for the third time this season.
Strangely enough, his team has lost every time.
"I'm trying to go out there and put the effort out, try to take over the game in the fourth quarter, but it didn't work out in our favor," Love said. "I'm just trying to help this team win. It's just a funky step."
Silver basketballs: The Timberwolves and the rest of the NBA spent some time over the weekend breaking in new basketballs.
For the first time in 30 years, someone other than former commissioner David Stern has his autograph printed on every regulation ball. That'd be new commissioner Adam Silver, who officially took over for Stern on Saturday. That same day, 24 teams played using the freshly minted balls.
Follow Phil Ervin on Twitter
---