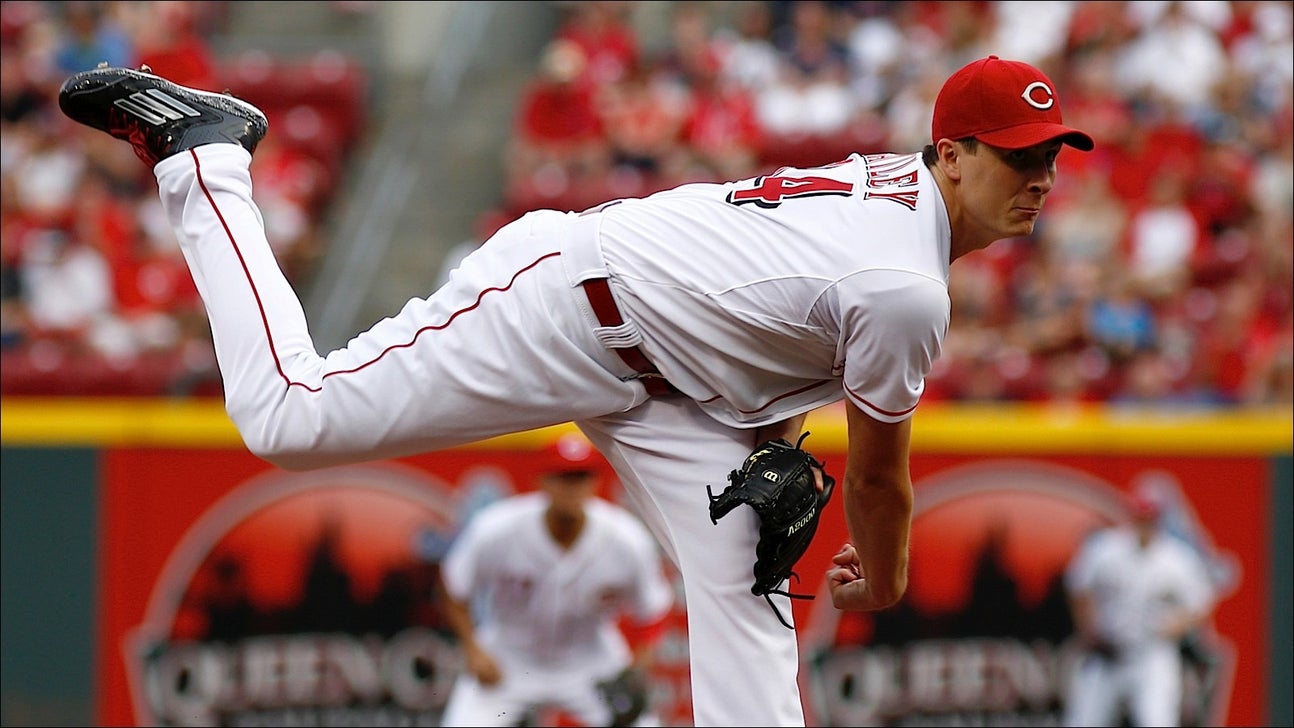 Bailey shrugs off line drive, Indians as Reds win third in a row
Published
Aug. 8, 2014 12:10 a.m. ET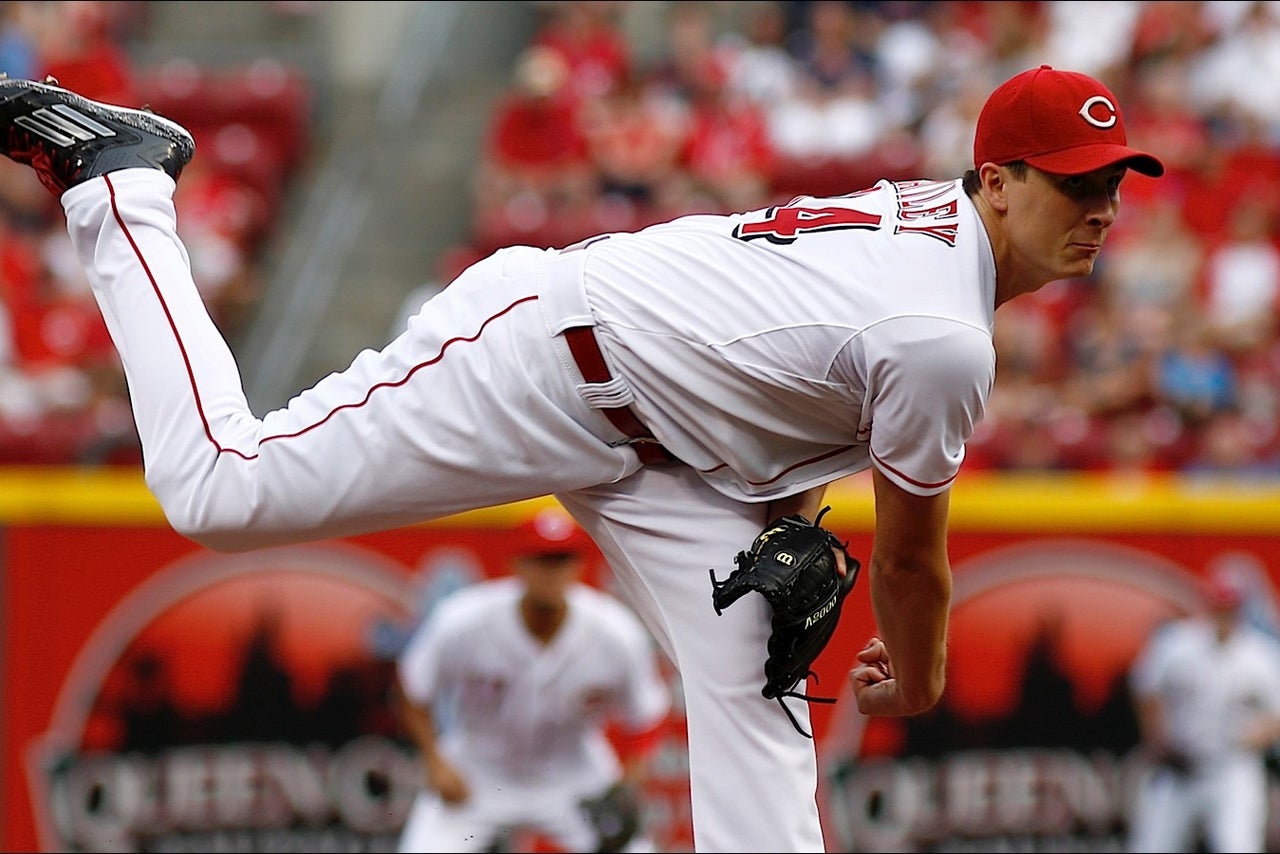 CINCINNATI -- Homer Bailey saw the white of the baseball coming back at him but maybe just a little too late. He was able to get his glove up, nearly catching the liner off the bat of Cleveland shortstop Jose Ramirez with one out in the fifth inning Thursday night.
Bailey quickly set aside the shock of the moment, found the ball on the ground and was able to throw on to Todd Frazier at first base. Maybe the shock of the line drive got to Frazier too because he missed Bailey's throw and allowed Ramirez to reach base on an error.
Just like the liner, Bailey shrugged off the situation by retiring pitcher T.J. House and second baseman Jason Kipnis, and he shrugged off the Indians with seven shutout innings in a 4-0 Reds victory at Great American Ball Park. The win gave the Reds a 3-1 series victory over the Indians and was their sixth win in the last eight games after coming out of the All-Star break 2-10.
The performance was another in a long line of strong starts by the tall Texan.
Since tossing a 4-0 shutout at San Francisco on June 29, Bailey has allowed just nine runs in 50 innings covering seven starts.
Despite those stingy numbers, the Reds had lost Bailey's last five starts. Four of the losses were by one run. The other was a two-run setback. Three of the games went to extra innings, and Bailey's lone decision among the five games was a 1-0 loss against Milwaukee on July 5 when Matt Garza tossed a two-hitter against the Reds.
Bailey had an ERA of 6.15 in five April starts, allowing 39 hits and 18 runs in just 26 1/3 innings. His ERA is down to 3.71 after Thursday.
"I think getting such a bad start early put a damper on things," said Bailey. "I've always been a second-half performer. I heard someone say your second half is a direct reflection of your offseason. I don't think anyone works as hard as I do I the offseason. I just try to, especially when it comes down to crunch time, to have the same mentality that everybody does who takes that ball on the mound. We want it. We want to win games.
CINCINNATI REDS
"If you've got to take them off the jaw, you take them off the jaw. Just give me the ball back and let's keep going after it."
That's the kind of mentality the Reds signed to a six-year, $105 million contract last offseason.
"It's finding your way, like anyone does. There has to be something about this game that's comfortable," said manager Bryan Price. "If you watch Homer, if you really watch him closely and you see him cluster his fastball, meaning that when a catcher is setting up he's making very small movements to catch his fastball location, he's locked in. If the catcher is having to stab at it, he's not as locked in with his delivery. You haven't seen Devin (Mesoraco) a lot have to work real hard to reach for pitches that miss their mark."
The Indians had some sharply hit balls in the first two innings but to no avail. Frazier turned a 3-6 double play against David Murphy, the second batter of the game, and both Nick Swisher and Ramirez had line drives caught for outs in the second inning. After giving up a two-out double to Michael Brantley and a walk to Carlos Santana in the first inning, Bailey retired 11 of 12 batters when Ramirez came to the plate in the fifth.
Ramirez's liner was reminiscent of the one hit by Kansas City's Salvador Perez in spring training that struck Aroldis Chapman and forced him to miss the first seven weeks of the season following surgery to repair multiple facial fractures. Any line drive back to a pitcher brings back that memory.
Bailey was in a good defensive position on his follow-through, however, and was able to get his glove up in time to not just protect himself but nearly catch the ball for an out. A small red welt was still visible just underneath the right side of his jaw after the game. Bailey tried to wave off the Reds' training staff but it didn't take long for him to convince them he was okay.
"It kind of hit me in the jaw but, hell, I've been bit harder by bed bugs down in Saltillo," said Bailey, referencing a town in Mexico. "You see that little light in your eyes and then you get hit real hard in your head and then you try to find the ball. I mean, I almost caught it. I even surprised Frazier when I threw it over there but that's just part of it. I still don't think we need to take protective hats or anything like that. It's just one of those parts of the game."
Yep, just shrug it off and keep going.
Follow on Twitter FSOhio_KGoheen
---