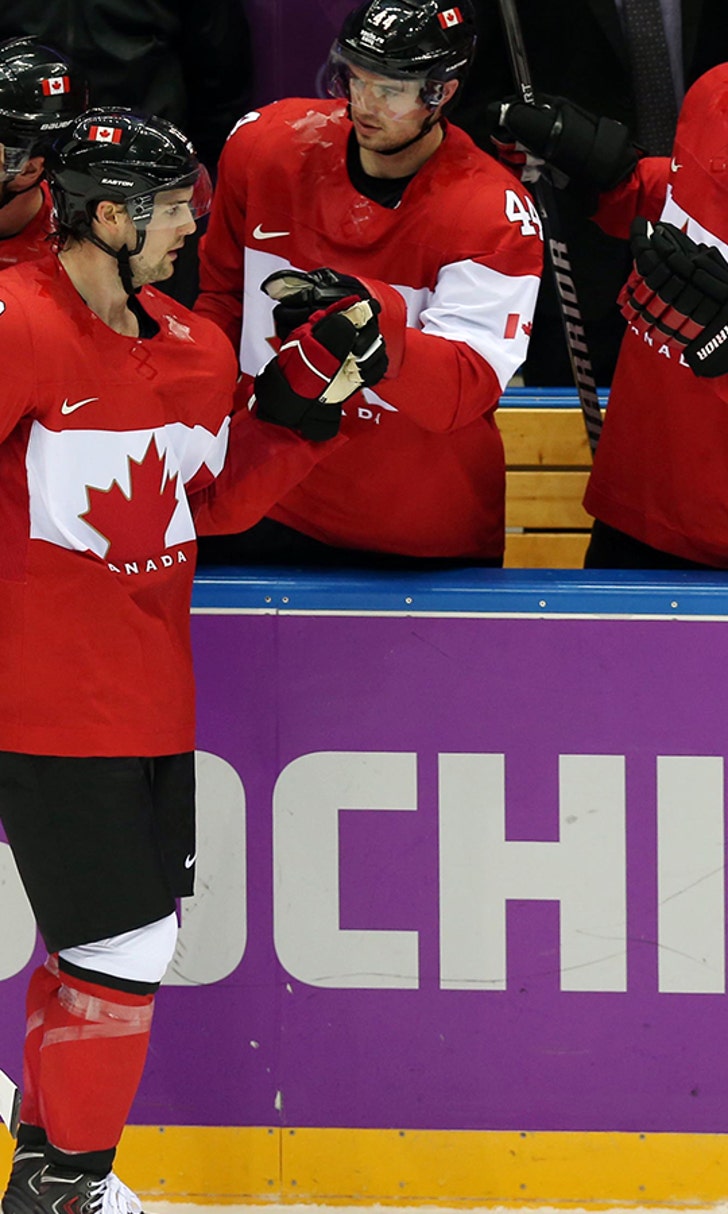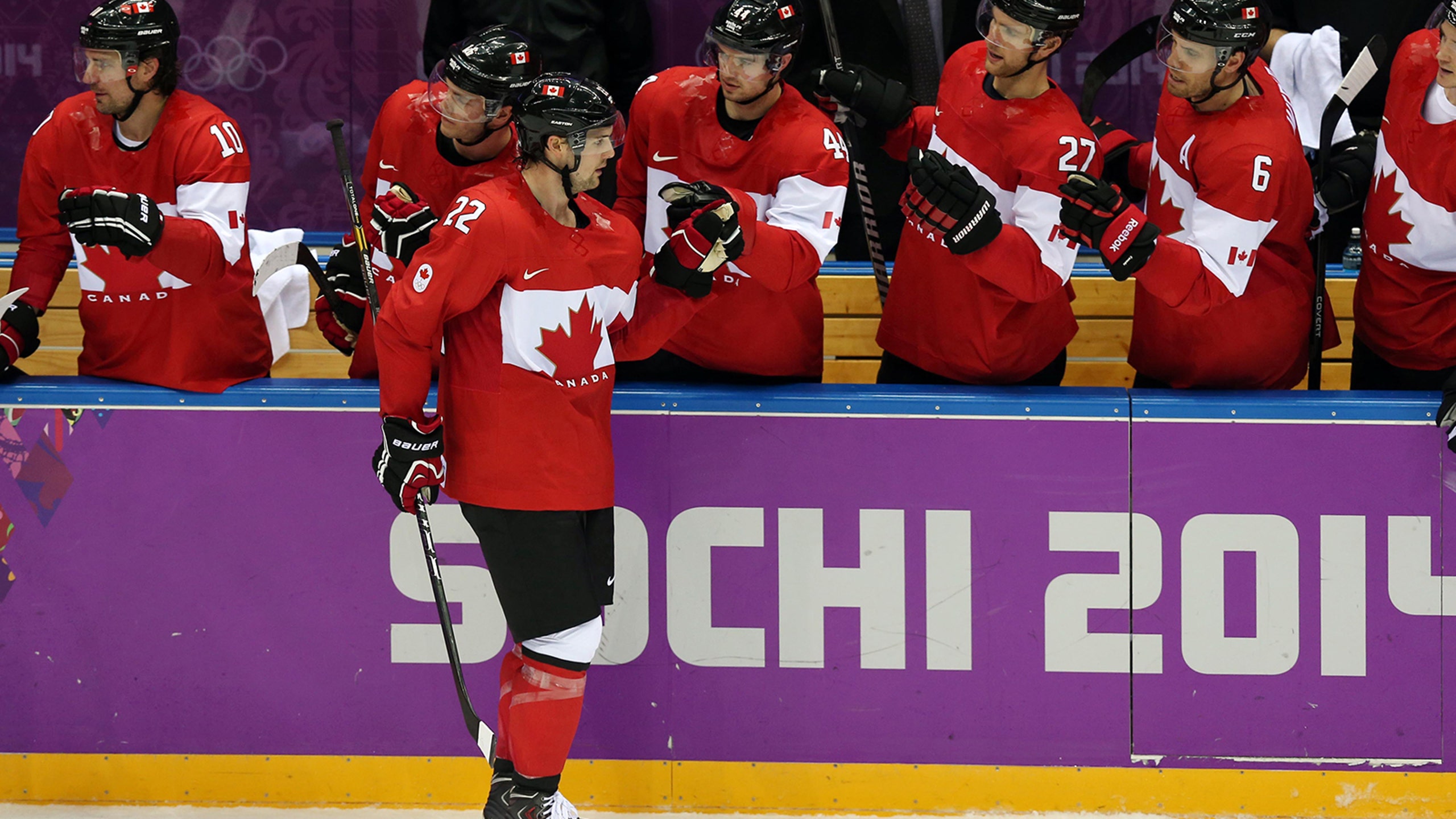 Bag of Pucks - Feb 18 - Olympic Prelim Edition
BY foxsports • February 18, 2014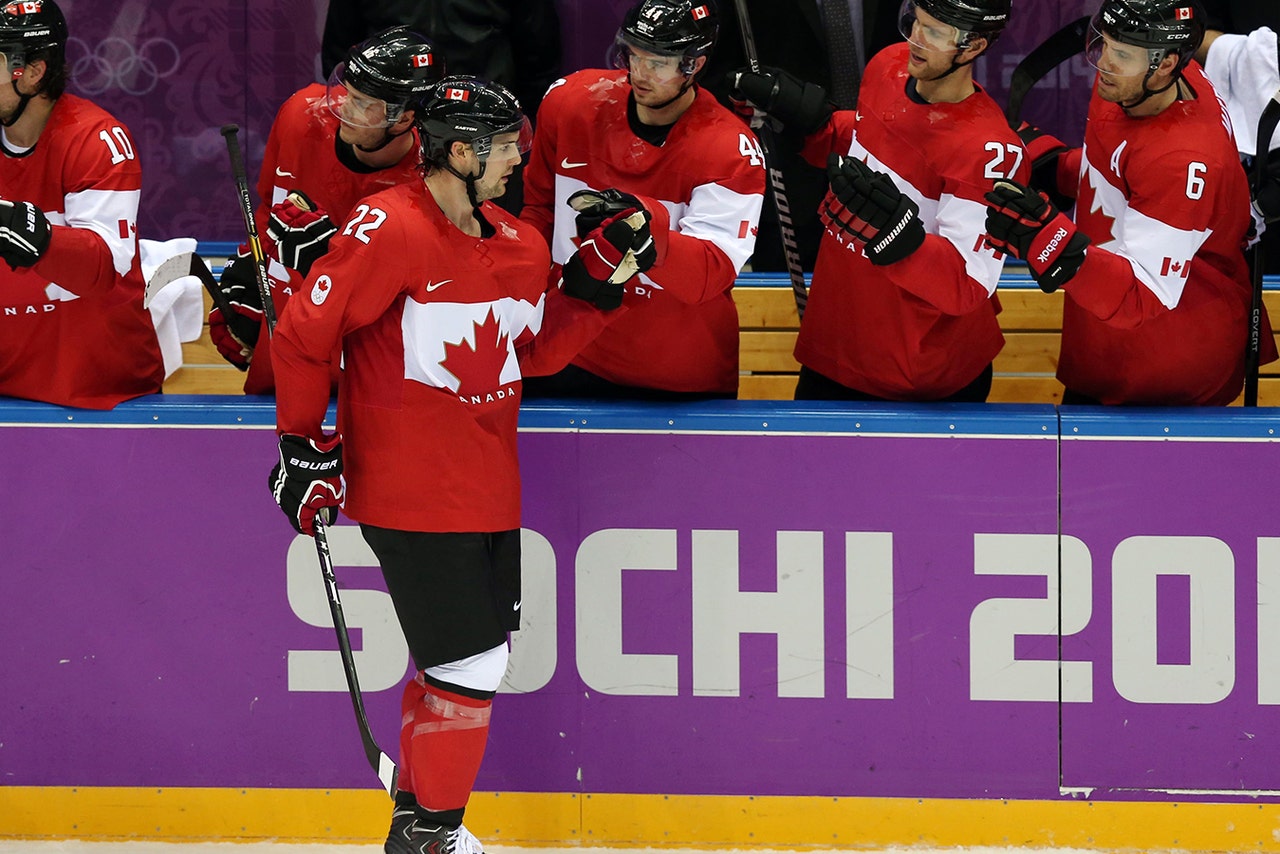 Sending your professionals to the Olympics looks like such a great idea on paper, right?
That is because it generally is a great idea to get the best in the world to play for their home countries in a high-stakes tournament that will give some finality to the discussion on who is the true world hockey power.  But, it doesn't come without considerable issues, and that is why the NHL is likely not going to bring it all back in 2018.  We will see when the decision makers render their verdict, but for now, we have several more days of wonderful hockey because the National Hockey League has stopped down its season with about 30% of the season to play.  They have stopped it down and will resume when this tournament is over, as all of the NHL team that sent players hold their breath that the players they sent will return in fine working order.
It is a cumbersome exercise to basically send everyone across the globe for the spectacle of the Winter Olympics, but if it grows the game it should be worth it, right?
Well, that is the discussion that is being had by the suits around the game right now as the experience is excellent, but is it worth the trouble.
The first area of concern is whether or not this Olympic hockey can reach a larger audience if it is all hidden on NBC Sports rather than getting any real coverage on NBC - a place where you can watch hundreds of hours of Olympic coverage, but almost no hockey until the actual Gold Medal matches that will occur later in the week.  On Saturday morning, when the USA played Russia in the preliminaries, the game was started at 6:30am central time, a spot where NBC there was a show called On the Money,  local news, and a 1-hour Saturday version of the Today Show.  From there, NBC went with children's shows LazyTown, Make Way for Noddy (Noddy!), and Justin Time.  You see, we just can't budge for the US playing Russia.  High priority programming here!
NBC Sports is a growing enterprise that is available in nearly 80 million homes and is clearly up and coming as a threat to all of the sports channels that exist because it has the backing of NBC which is determined to make it a success with a steady diet of hockey, world soccer, and college sports (for now).  It also is not available in as many places as NBC, and surely is not as known, so on Saturday morning as this game is creating buzz, many people found out that they did not have access to the game in their home or hotel and therefore frustration levels grew.  Now, in fairness to NBC, they have made it available through their streaming apps, but again, it takes a little work and a little technical savvy which is not the point of making something easy for the general public to consume without headache.  Again, you throw that game that was positioned without conflicts on Saturday morning on NBC, and everyone can find it easily.  Then, you tell them during the broadcast where to find the other games on our sister network, and suddenly you could argue you are growing the game.
As it stands, for your average Olympic hockey game - as I type this I am watching Russia knock out Norway - it would seem that the entire audience in the Western Hemisphere for most of these games is the exact same audience that might watch the Flyers-Rangers on NBC Sports in February.  In other words, if you don't have a singular moment like what happened on Saturday that attracts the non-hockey type, you are playing this tournament to your existing audience and therefore an easy argument can be made that if you are risking injuries and selling tickets, shouldn't they be in your league on your terms?
I know that doesn't sound overly patriotic, but please don't kid yourself.  The only reason pros play in the Olympics - NBA or NHL - is to improve the global footprint of the sport and to grow the game.  So, you can see the concern.  Is the game being grown if NBC refuses to show the sport on its channel most equipped to grow it?  As Deion Sanders has been known to say, "if it don't make dollars, it don't make sense."
=====
All of that said and noted and the NBC clearly isn't going to cave to Gary Bettman because they have far greater ratings to reap with their around the clock airing of everything that resembles figure skating to reel in the women who so enjoy the Today Show in the first place.  This is not about us in the Olympics and Gymnastics and Skating remind us that in the summer and winter every few years.
So, let's talk about a few other topics that many of you have emailed me about:
-- Hey Bob, what do you think of the international ice?
The 200 x 85 rink is what we use here and the 200 x 100 rink is what the rest of the world uses, and if they ever decided that they must unify the ideas, I admit that I would be able to get over it after some initial complaining and get with whatever they decide.  However, I do like the physical nature of the sport and the wider ice takes almost all of the hitting out of the sport.
Every four years I get asked why the difference in ice and as far as I can tell it is just that our arenas were built to accommodate our size - which best is also used for seating around a basketball courts which drive the arenas in most locales financially, so they get more say in the matter.  If you use the wider ice, then the sight lines for the permanent seating would have to be back considerably making the NBA owners mad.  So, the primary hockey arenas would not have as much issue as the dual occupancy buildings, but more than anything, we regard the more physical brand of hockey our own superior brand and therefore are not quick to have the slightest desire to conform.
Yes, there is more room to skate, but from the Olympic battles with the best puck handlers in the business, there doesn't seem to be more scoring.  Just imagine when you water down the competition level to 2 poor teams without dynamic scoring players.  It might be a very boring brand of perimeter passing and it may not be the answer to all of your dreams.
There is an idealistic view of all of this where the occasional hockey viewer believes they would watch more hockey if it was like the Olympics, but I contend that it is a rather ridiculous claim.  People say all of the time that they don't watch because of fighting or some other reason, but these are the same people that believe there is a bench-clearing brawl in every hockey game.  They are bluffing and I agree that if baseball played games with the stakes of the World Series all of the time, I would be more likely to watch a game without stakes in June, but we know that is equally silly.  Players in every sport prove they have another gear when they really, really care about the outcome, so to wish that Olympic hockey and Columbus at Phoenix are played at the same intensity rate just seems unrealistic.
-- Hey Bob, you hate the shootout, right?  So, you hated the best thing about these Olympics?
Stay with me here.  I hate the idea of the shootout deciding games of this magnitude.  I just do.  I am sorry, but there is nothing about the shootout that tells me it should decide a game.  So, how do you decide the game?  Well, as a consumer who has understood that some games end in a draw, I am ok with a 2-2 tie.  Bring back ties in the regular season, too.  I hate that games and playoff invitations are decided by shootouts.
Now, you say, that the shootout is amazingly exciting, so it must be good.  Well, my counter is that a sword fight or a gun fight between the captains would be exciting, too.  Heck, unleashing a wild bear in the rink would be exciting, but I don't want the hockey game decided on the last player left standing.  I hate shootouts in soccer, I hate them in hockey, and I would equally hate it if basketball or baseball searched for an artificial way to end their contests to save time and energy and to fit the 3-hour TV window that starts all of this in the first place.
That said, I realize I am in the minority in the short-attention span days of 2014.  Therefore, I must get over my beliefs and conform!  And with that in mind, if we are going to have shootouts, and we are, then let's steal the awesome idea of having the ability to repeat shooters and have Tyler Seguin or Sidney Crosby or TJ Oshie take them all!  I love it.  I might even argue that it should start with shot 1 of the shootout, but the NHL wants every player on the team to try before the 1st guy can go again.  I say, if we want excitement, let's not ask a 5th defensemen with no puck skills to try.  Let's let the stars square off like Oshie did there.  Amazing stuff and something we won't soon forget.
-- Hey Bob, any observations on the Stars in the Olympics?
Absolutely.  As it pertains to Jamie Benn and Val Nichushkin in particular, I think it is great that they both have provided moments of awesomeness and have dropped the jaws on the world stage.  It is great to see the Canadian media fawn over both of them and often say things like they were completely unaware of how good they were.  We know that as code for "they don't watch Dallas play", but whatever.  It is fun to watch their quality and they both have a ton.  It is not fun to see they both have had injury scares, but I suppose you cannot have one without the other.
-- Hey Bob, honest thoughts on Team USA's chances to win it all?
I am hopeful and a homer.  I am not sure that is a great combination when being asked these questions.
Before this tournament, here were the odds to win gold - all courtesy of Bovada:
Canada                        2/1       

Russia                         9/4       




Sweden                       9/2       




USA                            6/1       




Finland                        11/1     




Czech Republic           12/1     




Switzerland                  33/1     




Slovakia                       40/1     




Norway                        200/1   




Latvia                           400/1   




Austria                         1000/1 




Slovenia                       1000/1 



Now, before the single-elimination medal round, the odds have switched to this:
Canada                           7/4

USA                               11/4




Russia                            16/5




Sweden                           5/1




Finland                           11/1




Czech Republic              25/1




Switzerland                     25/1




Slovakia                          100/1




Norway                           500/1




Latvia                              500/1




Austria                            500/1




Slovenia                          500/1 



I really like our squad.  I like the speed and I like the combination of grit and talent that we have seen.  I especially like the line of Joe Pavelski (who has always been overshadowed in San Jose), James Van Riemsdyk, and Phil Kessel.  Their ability to carry most of the scoring burden with Kesler, Brown, and Kane supplementing the line with Parise, Callahan, and Backes has really looked formidable.
Then, to have defensemen Ryan Sutter and Ryan McDonagh to form a shutdown pair has worked well so far, but there is a long ways to go.  If Cam Fowler, Brooks Orpik, Paul Martin, and Kevin Shattenkirk can hold down the fort around fantastic goalie Jonathan Quick, there is no reason to believe the US cannot advance to the semifinals set for Friday.
Then, they square off with Canada and as we have seen in past Olympics, that is a game where the US can hang in there for most of the game, but getting over the hump will be quite a chore against a team with 4 top lines.
The issue with the USA is simple.  They have to play gritty and hit and intimidate a bit, because that is their advantage to create transition opportunities when they turn the puck over and can use their speed.  However, when they do, they have to walk the line and be careful to not get penalized because no matter how good your penalty killing is, if you put Canada or Russia or Sweden on the power play, you are going to get barbecued.
I love that the USA is getting respect for its quality, but they still will be a large underdog for gold.  However, these are not best-of-7.  They are single elimination, tense, odd-bounce-decides-everything matches.  As Russell Wilson said, "Why not us?"
3 games to gold, so it should be fantastic stuff.  
---