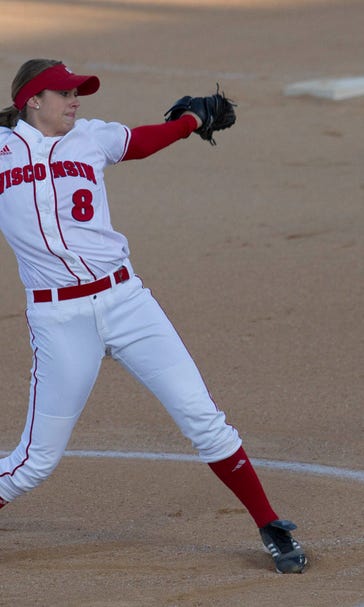 Badgers softball team not awed by likely date with No. 1 seed
BY foxsports • May 14, 2014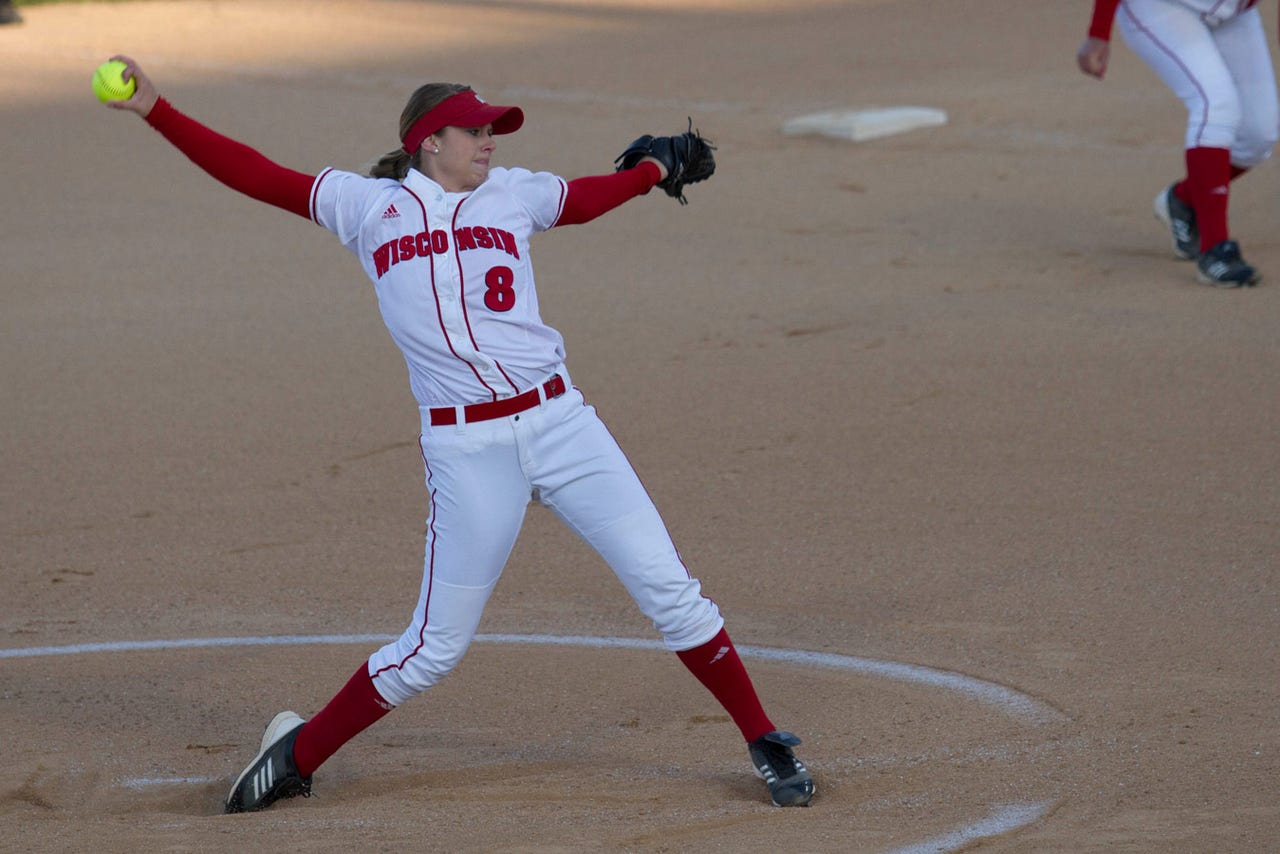 MADISON, Wis. -- In order to advance in the NCAA tournament, Wisconsin softball coach Yvette Healy figured her team would need to beat a perennial power in the sport. The fact Wisconsin's potential path happens to go through the consensus No. 1 team in the nation?
Bring it on, Healy said.
"Usually if you see No. 1, you see everybody dropping their head," Healy told reporters this week. "We just all kind of laughed and smiled. It's a team we played before."
Indeed, Wisconsin met top-ranked Oregon during last year's NCAA tournament, falling 3-0 when the Ducks were ranked third in the country. This time around, players and coaches say they know what to expect.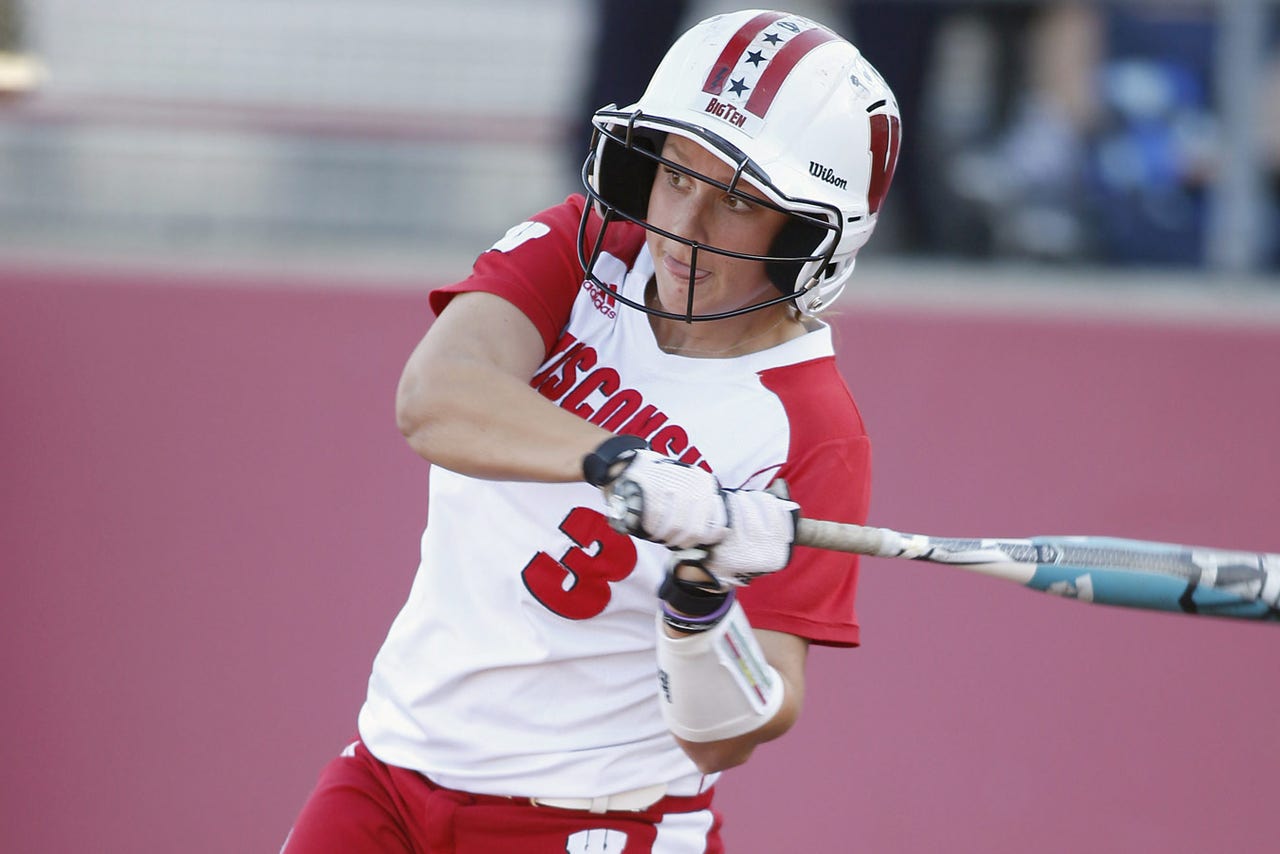 Badgers senior Mary Massei is batting .379 this season.
Wisconsin (34-18) will play Albany (30-10) on Friday to open play in the Eugene Regional hosted by Oregon. If the Badgers advance, they would face either Utah Valley (18-40) or Oregon (49-7-1) with a spot in the best-of-three Super Regional series at stake.
"This whole year seems like a little bit of fate working in a good way for us," Healy said. "Although we haven't had any huge rolls on our side where things have worked out yet, there's a lot of things that seem to be so coincidental. So we all just laughed and smiled and said, all right, we've been there before. . . . The team's excited."
Wisconsin has not faced Albany before, but the Badgers are undefeated (7-0) against teams from the America East Conference. And a date with Oregon at some point seems likely.
Not surprisingly, Oregon ranks among the national leaders in several statistical categories. The Ducks are third in team batting average (.347), seventh in slugging percentage (.536) and fourth in runs per game (6.98)
Wisconsin's team, meanwhile, is not built around a group of mashers. The Badgers' .275 batting average ranked only eighth among 12 Big Ten teams, as did their .422 slugging percentage. Wisconsin also ranked tied for 103rd nationally in runs per game (4.67).
What Wisconsin does possess, however, is plenty of speed. UW has 110 stolen bases, which is 32 more than second-place Northwestern in the Big Ten. It is more stolen bases than Michigan State, Ohio State, Iowa and Penn State combined. UW's 2.12 steals per game also ranks sixth in the country.
Wisconsin has three players batting over .300, led by left fielder Mary Massei (.379, nine home runs, 36 RBI). Third baseman Michelle Mueller is batting .362 with a team-high 11 home runs, and center fielder Maria Van Abel is hitting .311 with a team-best 22 stolen bases.
In the circle, the Badgers have ridden the arms of pitchers Taylor-Paige Stewart (14-5, 3.10 earned run average) and Cassandra Darrah (20-13, 3.35 ERA).
Wisconsin is 3-8 in 11 NCAA tournament games in program history, but two of those victories came last year in Oregon. And the team's rise has coincided with Healy's arrival. In the three years before her taking over the program, the Badgers were 50-111 (.310 winning percentage). Healy's record in four seasons at Wisconsin is 142-73 (.660 winning percentage).
Healy was a two-time All-American softball player at DePaul and earned her first head coaching job with Loyola (Ill.) University from 2004-10. In 2007, she was named the Horizon League Coach of the Year. Healy, a Chicago native, has said one of the keys to success at Wisconsin is securing commitments from players in the Midwest who understand the core values of the program.
It is a model Healy has said athletic director Barry Alvarez often discusses. Alvarez, of course, used the same system to turn around Wisconsin's football program as coach in the early 1990s.
Of the 20 players on the Badgers' softball roster, six are from Wisconsin, five from Illinois and three from Iowa. UW also has four players from California, one from Texas and one from New Jersey.
"You're going to get talented kids all the time, and you work to make kids more talented," Healy said. "To get a group like this with such big hearts, I think we're excited about that side of it. I don't think they've all peaked at the same time, which I'd love to see. If they came together like that, it would be great."
Follow Jesse Temple on Twitter
---