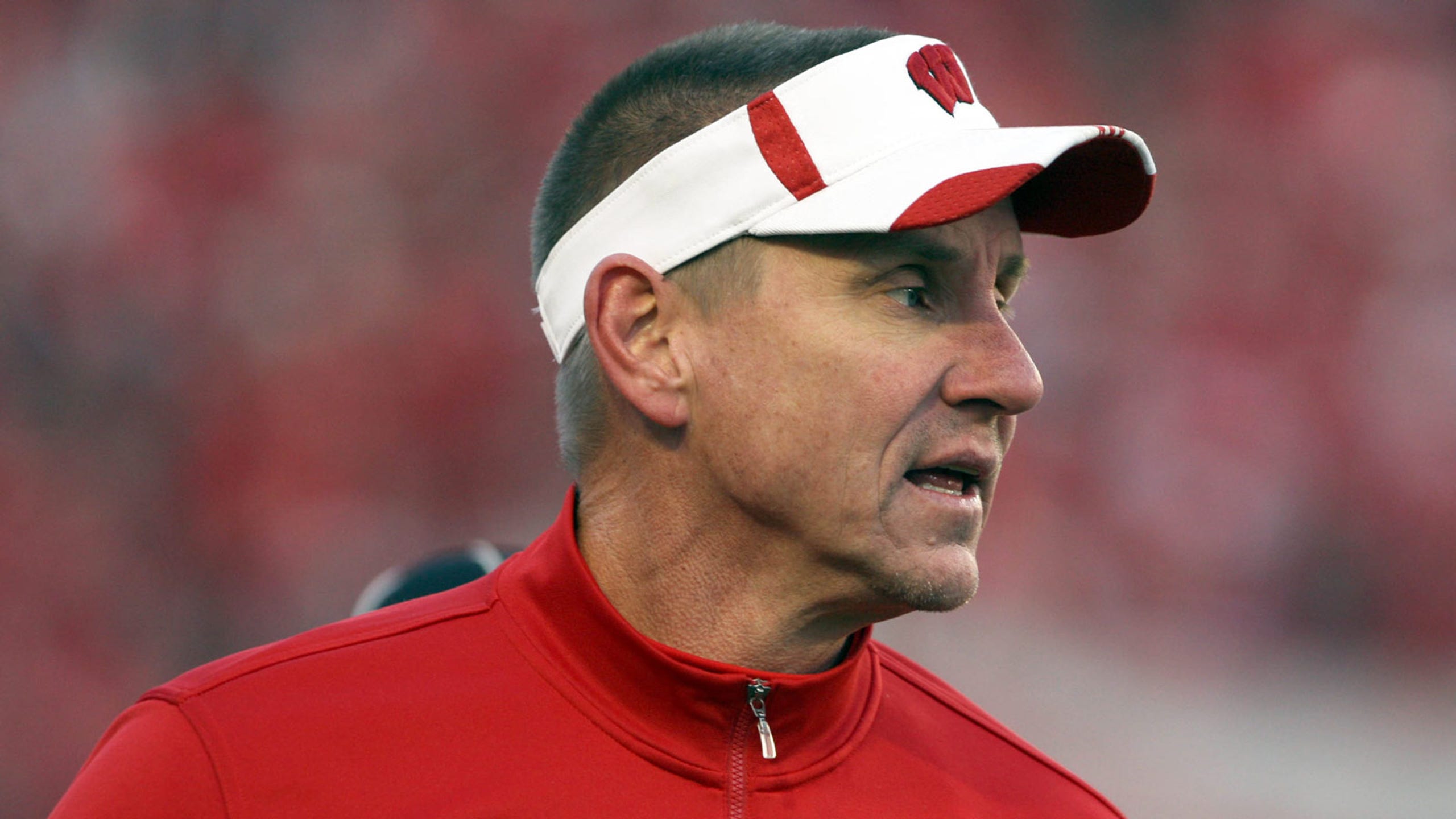 Badgers notebook: Ailing red and white return to practice after day off
BY foxsports • August 15, 2014
MADISON, Wis. -- Wisconsin's football team has looked like something of an infirmary unit this week. And with just a shade over two weeks to go before the Badgers play their biggest season opener in years, coach Gary Andersen decided to try to stop the figurative bleeding.
Andersen was so concerned about the injury bug that he took the unusual step of giving the entire team Thursday off. Wisconsin returned for a two-a-day on Friday.
"We didn't appear to be heavy-legged," Andersen said following the second Friday practice. "When I communicated with the kids, there was none of that. And I believe those seniors will tell me the truth if I ask them if they're fatigued. It was camp. They're tired. But I thought the communication from the kids was good.
"I thought it was a point that we just simply needed to take a step back and just give them a day off regardless of what they were saying or how they felt. It came at a time when we were able to do that, and we turned around and obviously made up the two-a-day today."
During Friday morning's session, which was open to the media, at least 17 players were dealing with some sort of injury. The most prominent injured players were linebacker Vince Biegel (head), linebacker Derek Landisch (hamstring), safety Leo Musso (hamstring) and fullback Derek Watt (unspecified).
Other injuries included linebacker Jesse Hayes (left foot), fullback Derek Straus (left arm), tight end TJ Watt (leg), and wide receivers Jazz Peavy (hamstring) and Rob Wheelwright (unspecified).
Though Andersen said all the injuries hampered the team some, he noted it provided a window for younger players to become more involved in the practice plan. He also said Landisch, who some thought might miss the season opener against LSU, was supposed to be back in time for the game.
Peavy and Wheelwright were expected to contribute to the wide receiver group, but Andersen acknowledged both players were in danger of being left behind -- particularly as Wisconsin's three freshmen wide receivers (Natrell Jamerson, Krenwick Sanders and George Rushing) have excelled during fall camp.
"If you've been out for that long and you've got three guys that have come in and have competed the way they've competed, absolutely," Andersen said. "Sooner or later, as bad as it is to say, without the reps and somebody is producing in front of you, then it's a natural progression. We're not believers in saying because somebody gets hurt, they lose their spot when they're injured. But those two young men never really had a spot.
"So they're in a position to compete for a spot and will remain in a position to compete, but they've got to get out on the field, which they want to. It hurts them way worse than anybody else, I promise you."
Jackson update: Badgers safety/running back Vonte Jackson, who has undergone three ACL surgeries the past three seasons, injured his knee again during practice earlier this week. Andersen said his playing status moving forward was uncertain, but the prognosis does not appear good.
"We're going to evaluate and see," Andersen said. "Talking with Vonte, Vonte's in a spot where his knee is just not where he wants it to be and where we want it to be. We're going to take a big, deep breath for a few days here and make the best decision for Vonte. He's highly involved. Obviously it's his call within the decision making process, and we're here to support him whichever way he decides to go."
Jackson began fall camp trying to make the two-deep at safety but fell behind several players. He was moved backed to his natural position of running back when freshman Taiwan Deal missed time with an injury, but Jackson sustained a knee injury when he fell awkwardly while cutting during a running play.
Kick-return game: Wisconsin's top two kick-return tandems during Friday morning's practice were Kenzel Doe and A.J. Jordan, as well as Corey Clement and Natrell Jamerson.
Last season, Doe led the team with 16 punt returns and 20 kick returns. He also returned a kick 91 yards for a touchdown during the team's bowl game against South Carolina.
"If we played tomorrow, he would do both," Andersen said of Doe. "He would definitely be back there on the kickoff return being the lead returner and he would also be the punt returner."
Monday scrimmage: Wisconsin will hold its second of two scrimmages on Monday in what will be a much more condensed session than the previous scrimmage. Andersen noted the Badgers would run between 60 and 70 plays instead of the 90 to 100 that were in the plan a week earlier.
The scrimmage will help solidify the starting spots less than two weeks before the LSU game -- particularly the quarterback battle between Joel Stave and Tanner McEvoy.
Neither quarterback performed especially well during Friday's evening practice. McEvoy completed 6 of 8 passes in the team's skeleton drills, while Stave completed 4 of 8 attempts. McEvoy went 1-for-3 with a first-down to wide receiver George Rushing in the Badgers' third-down drill, while Stave was 1-of-4.
Andersen, as one might expect, said he wasn't ready to name a starter following Friday's practices.
"Not yet," he said. "I want to get through Monday and see where we sit and we'll completely re-evaluate it and go from there."
Follow Jesse Temple on Twitter
---