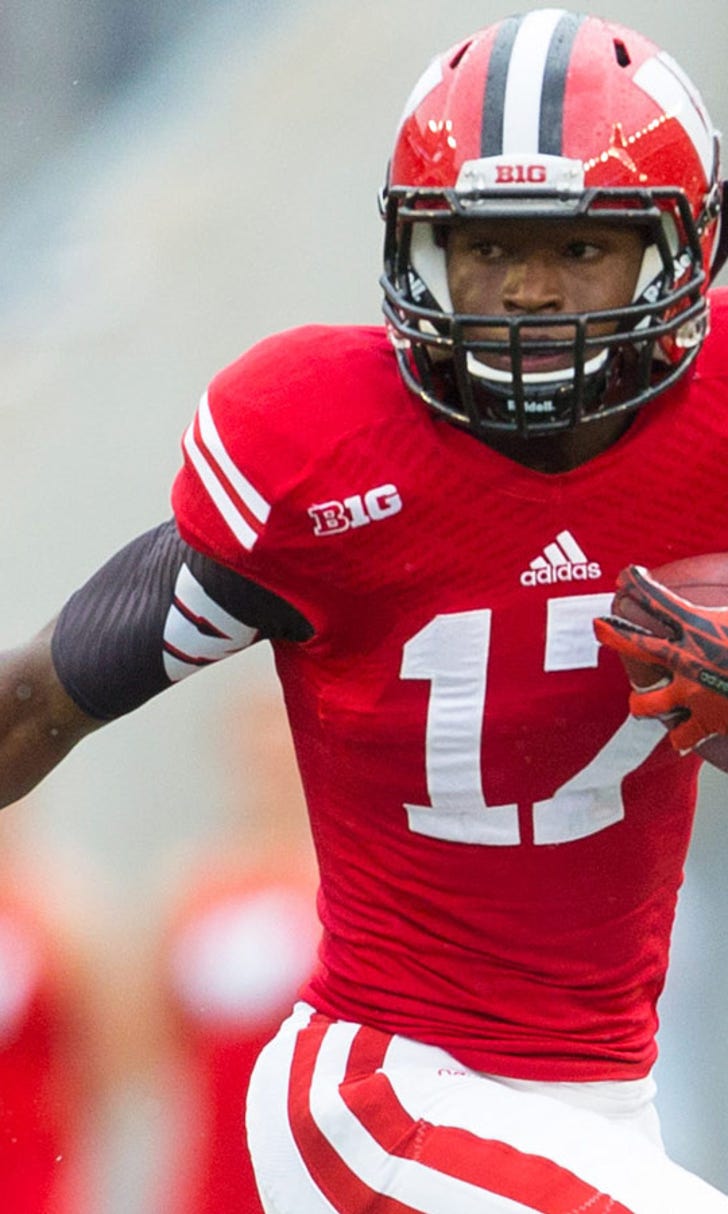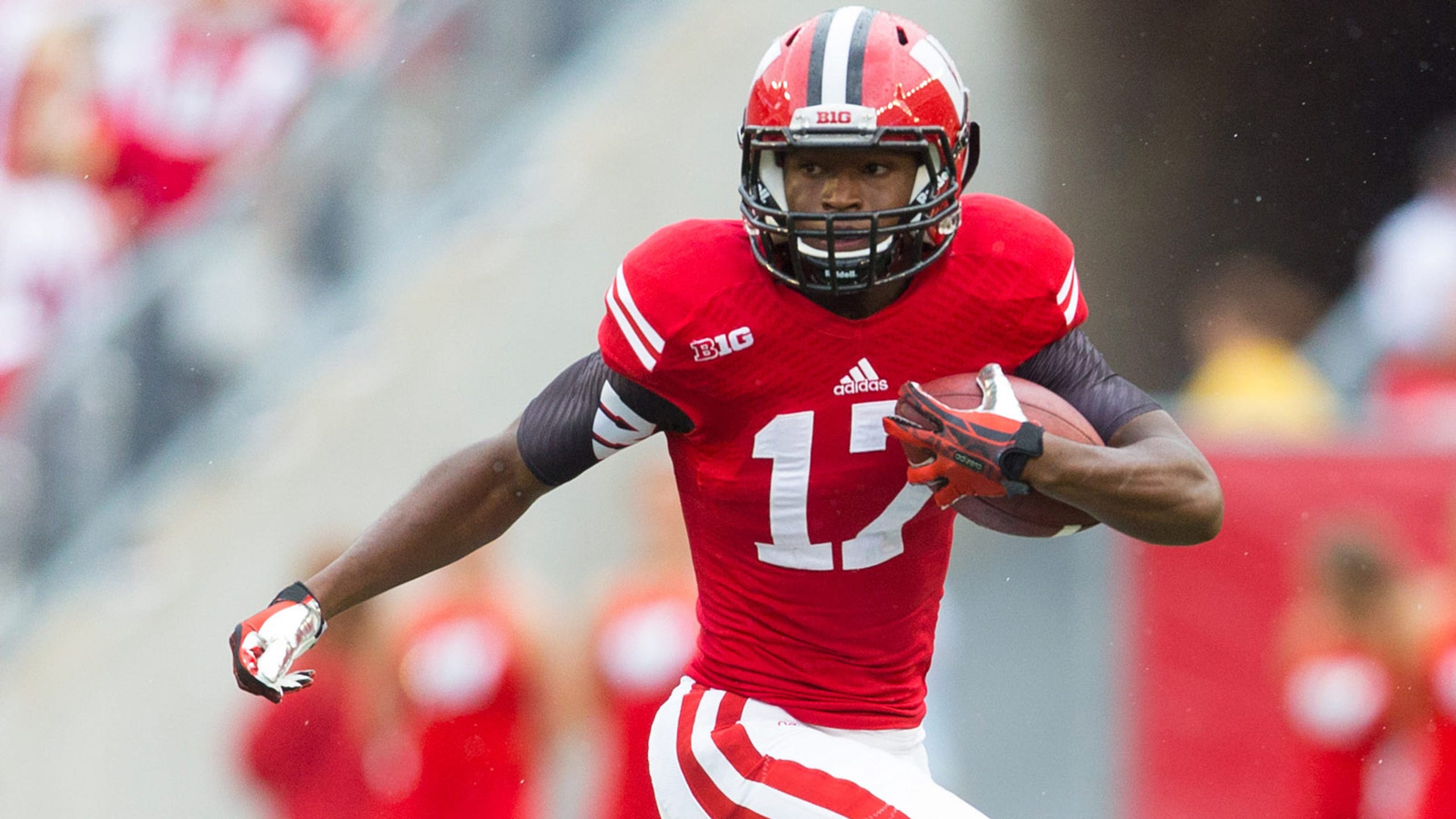 Badgers freshmen WRs developing, even if numbers don't show it
BY foxsports • October 22, 2014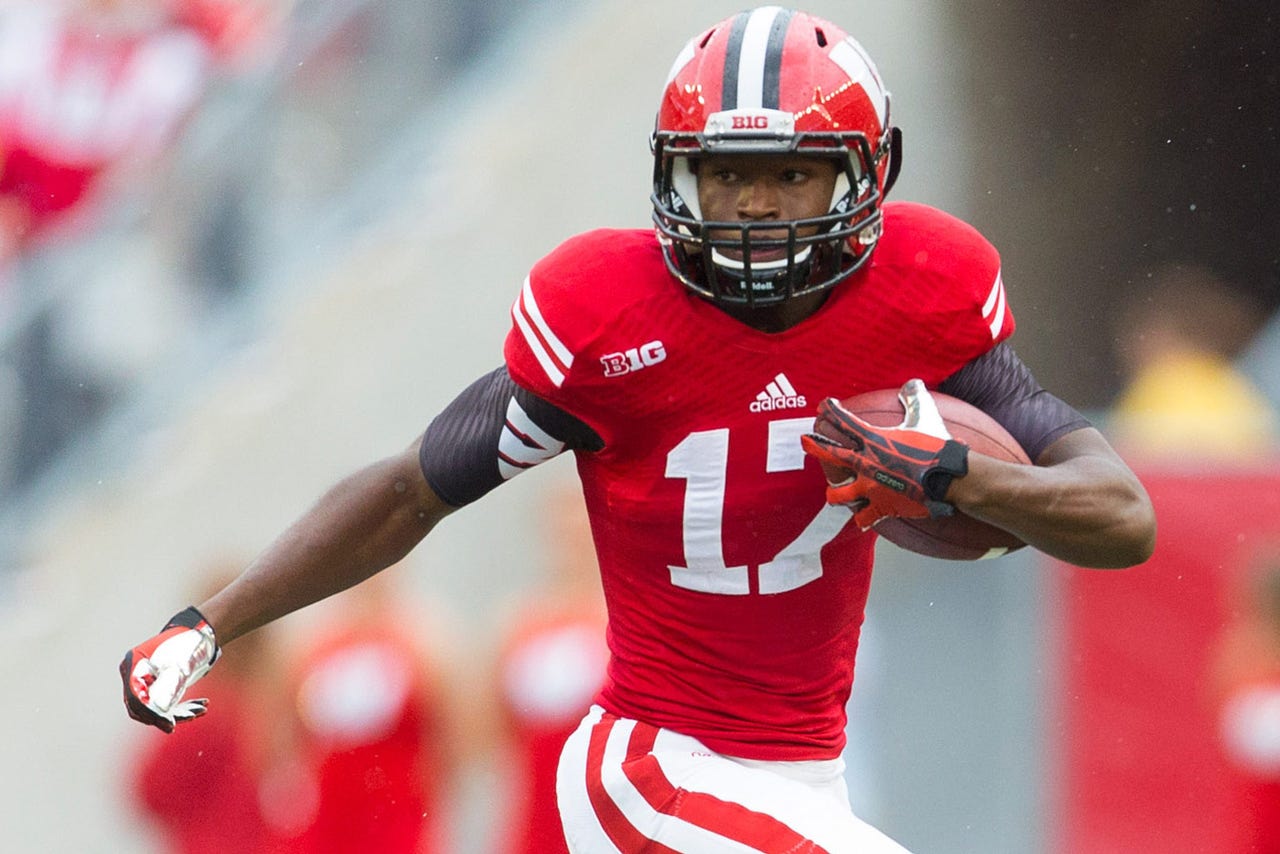 MADISON, Wis. -- Wisconsin's football program has been in desperate need of wide receiver help for years. And when the Badgers opened fall camp with three true freshmen receivers, an understanding permeated the team that one or two likely needed to immediately play for the passing offense to thrive.
In the eyes of fans, the only way to measure the impact of George Rushing, Natrell Jamerson and Krenwick Sanders comes on the field. Statistically, then, there is little to see. The three players have combined to catch one pass for 10 yards in six games. They have combined for four rushes of 39 yards.
But Wisconsin receivers coach Chris Beatty said the numbers do not tell the entire story. And for those already proclaiming the trio a disappointment because they haven't filled a massive void, he has a message.
"I didn't expect them to come in and be Jerry Rice," Beatty said following Tuesday's practice. "That's not what we do. But it appears that's what some people think we do, reading the paper and stuff. They're about where I expected them to be.
"I think they're getting better. They've not run routes before, so it's a completely different deal to come out and have to run routes and run a whole passing tree as opposed to running slant-and-gos, what you do in high school."
Of the three receivers, Rushing entered the season the most ready to contribute. He has appeared in all six games and has made one start. He is the only receiver among the three to record a catch, and he has carried the ball three times for 16 yards. Jamerson has appeared in five games and made his most significant play against Illinois, when he ran a jet sweep 23 yards around the right side of the field. Sanders, meanwhile, has played in three games with no catches or rushes.
Though Wisconsin has not asked much of them on game days, all three players said they weren't frustrated by the way they've been used early in their careers.
"Playing time is really based on the player getting the coach's trust," Sanders said. "The coach has to be able to trust you to put you in a game. So being a freshman, you have to earn that trust."
For a baseline of expectations on true freshmen receivers at Wisconsin, consider that none have caught more than three passes in a season since 2007, when Kyle Jefferson caught 26 passes for 412 yards. A year ago, Rob Wheelwright caught two passes for nine yards. In 2011, Kenzel Doe caught two passes for four yards.
Expecting Rushing, Jamerson and Sanders to provide some sort of magic elixir was not all that realistic. The fact they have not filled the stat sheet doesn't mean they aren't good enough, said Beatty, who noted it takes time to develop into a receiver capable of regularly contributing in the Big Ten.
"Their package has grown every week," Beatty said. "They've had some plays that we just don't get to because of where we are in the game or whatever in the game plan. I think it's going to grow every week. So you'll see that. Last week those guys were on there a little bit more, and I think every week they'll be a little bit more until you feel comfortable saying, 'OK, hey, here's the whole deal.'
"Right now, we've got a lot of verbage. A lot of things that a lot of offenses don't have to worry about because there's not a lot of pro offenses anymore. There's a lot of spreads where people just signal stuff in. That part is growing."
All three receivers pointed to the way Beatty had helped them mature as players in the few months since arriving on campus as signs of their growth.
"He's helped me as a receiver elevate my game in ways that I can't explain but you can see on the field," Rushing said. "It's been good. I feel like I made a good choice. I feel like I come out of my routes a lot faster. I'm a lot smarter player. I know defenses better."
The most notable skill set Wisconsin's freshmen receivers bring is speed. And Badgers quarterback Joel Stave has liked what he's seen of them in practices.
"I think they're all really athletic guys," Stave said. "They can get out and go. That's something that I think is really good for the offense, being able to have that opportunity to stretch the field purely with just their speed. And I think they all catch the ball well. It doesn't matter how fast you are or how well you can run if you can't catch the ball. And I think they all do that well. They're guys who are going to continue to grow in this offense."
Wisconsin's passing offense has been particularly poor this season, which has little to do with three freshmen receivers. Stave lost out on the starting quarterback job to open the season, but Tanner McEvoy provided little in the way of a deep passing threat. Stave started his first game of the season two weeks ago against Illinois, and the Badgers appear ready to use a two-quarterback system for the rest of the year.
The numbers, as a whole, are not pretty. Wisconsin's passing offense ranks No. 119 out of 125 FBS teams (141.0 yards per game). Three of the teams ranked below Wisconsin run the triple-option offense.
Beatty, however, said those fans hitting the panic button must understand the numbers reflect Wisconsin's spectacular running game. Wisconsin leads the country in rushing offense (343.0 yards per game) and has called run plays on 67.2 percent of downs. Meanwhile, development of Wisconsin's freshmen wide receivers is happening, even if it isn't reflected yet on the field.
"We don't throw enough balls to catch 30 catches," Beatty said. "I don't get it. People say, 'Oh, you're struggling.' How are you struggling? We threw 17 passes last week. If you're rushing for 350, that's coming out of something. It's like we expect to go out there to rush for 350 and throw for 250. That's not realistic. I think it's all perception."
Follow Jesse Temple on Twitter
---