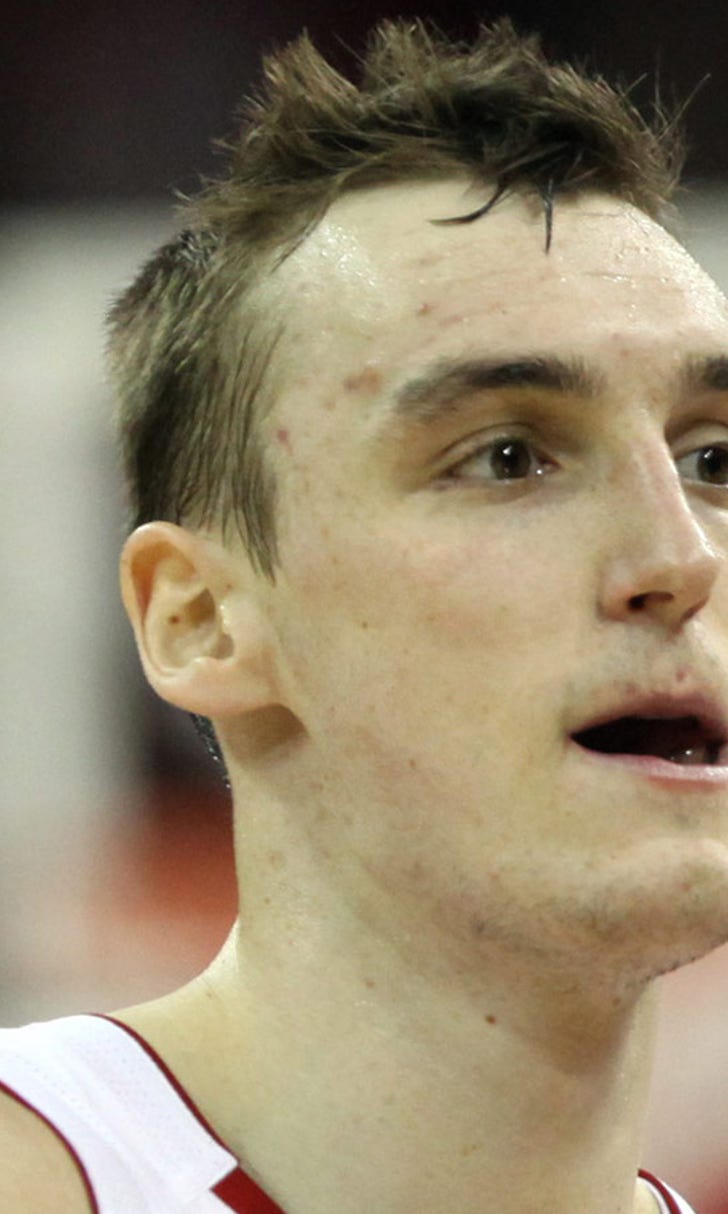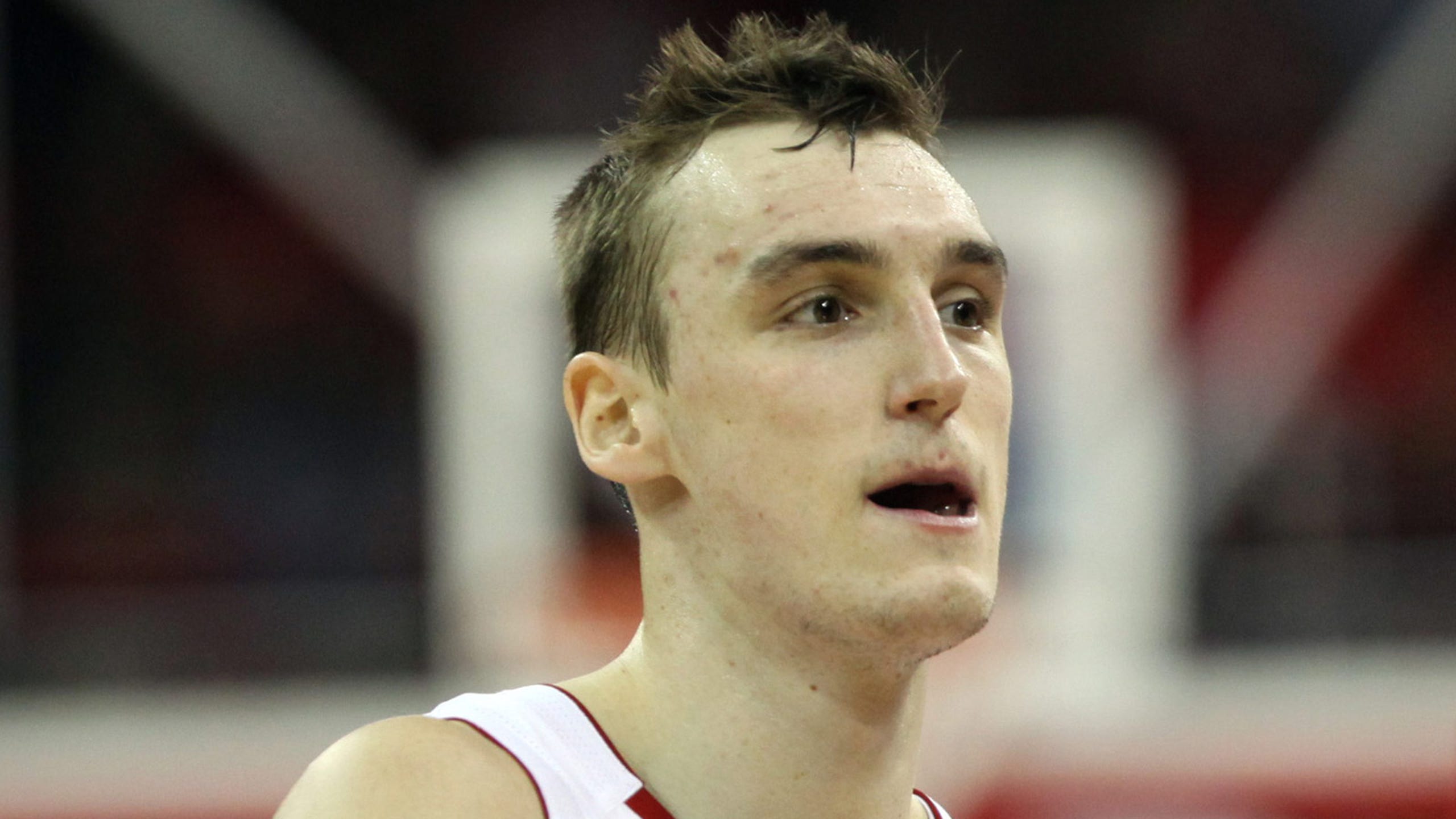 Badgers' Dekker injured in 4-on-4 drill in practice
BY foxsports • October 24, 2014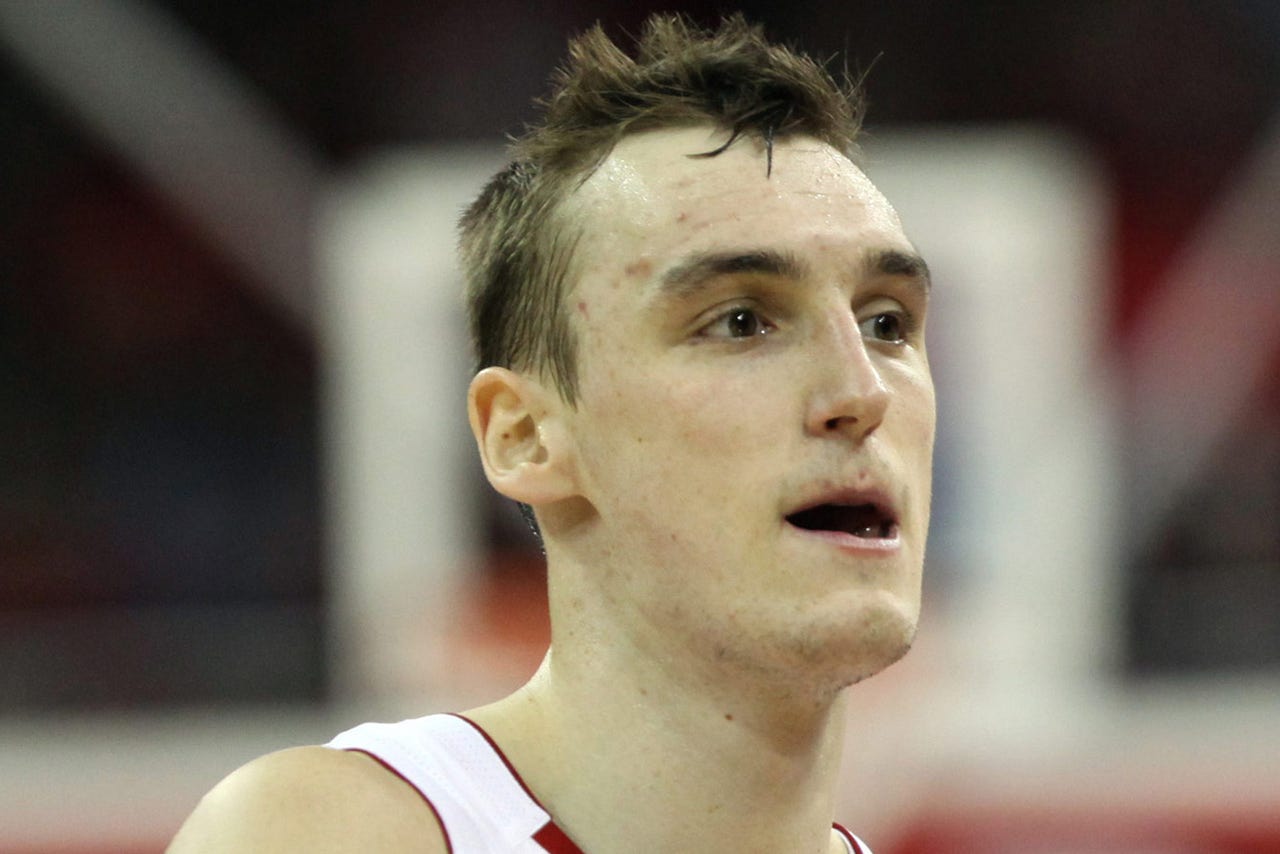 MADISON, Wis. -- Wisconsin's basketball team received a scare during Friday's practice when forward Sam Dekker appeared to injure his left foot or ankle in a 4-on-4 full-court drill.
Dekker drove to the basket on the left side of the floor against forward Duje Dukan and let out a brief scream after crumpling to the ground during a portion of practice that was open to the media. He clutched the ankle area before hopping off the court toward the training room on his right leg and missed the rest of practice.
During the early portion of October practices, Dekker, a preseason first-team All-Big Ten selection, has been the Badgers' most consistent scorer. Over three scrimmage portions of practice open to the media last Friday, Monday and Tuesday, he unofficially connected on 12 of 19 field goals, including 4 of 8 3-pointers and all eight free-throw attempts. Dekker scored 36 points in that stretch, while no other teammate scored more than 18.
"I'm just real confident right now in myself," Dekker said earlier this week at the team's media day. "I think age has something to do with that. Me maturing mentally and physically has something to do with that. Just me having two full years under my belt and just knowing what it takes and being a leader for this team. My teammates expect that out of me, coaches expect that out of me, but most of all I expect that out of myself. I'm ready for a position like that. I'm feeling good with what's going on and very confident."
Dekker, a 6-foot-9, 230-pound junior from Sheboygan, is a projected first-round NBA draft pick in 2015. DraftExpress.com lists him as the No. 11 overall prospect, while ESPN.com lists him at No. 16. He is expected to play an integral role in Wisconsin's quest to reach a second consecutive Final Four.
Last season, Dekker started all 38 games, ranked third on the team in scoring (12.4 points per game) and second in rebounds (6.1).
No. 4 Wisconsin plays host to UW-Parkside in an exhibition game on Nov. 5 and opens the regular season on Nov. 14 at home against Northern Kentucky.
Follow Jesse Temple on Twitter
---