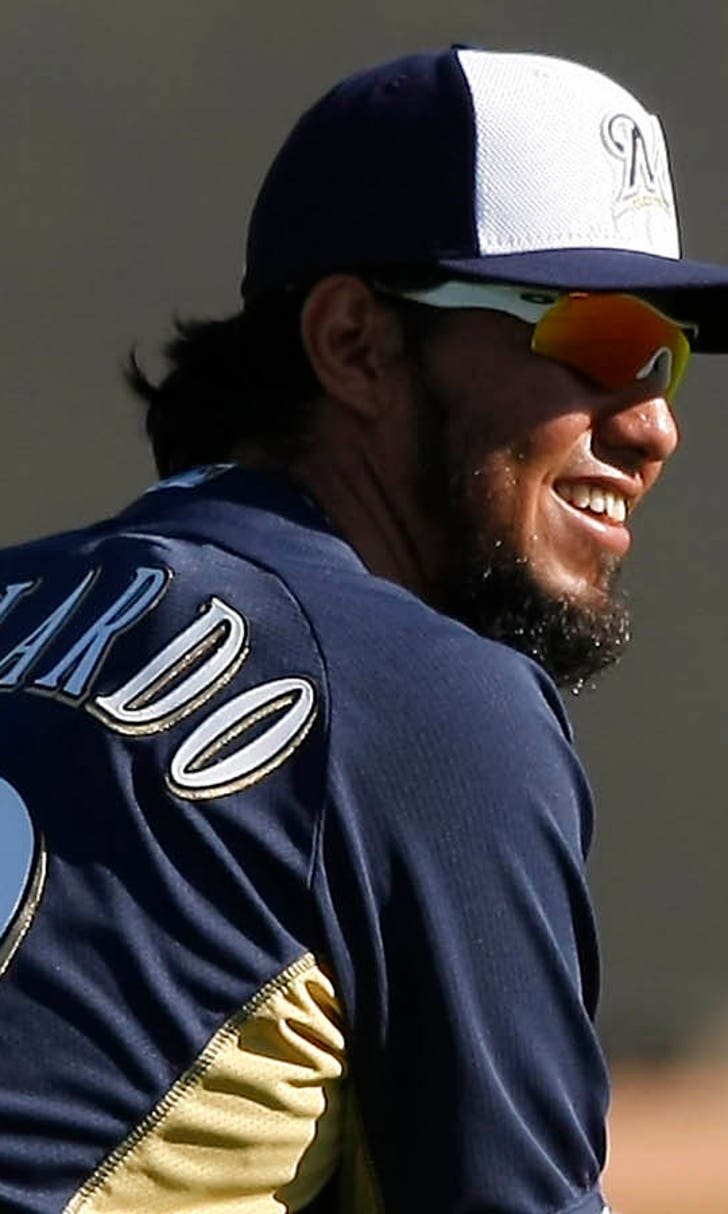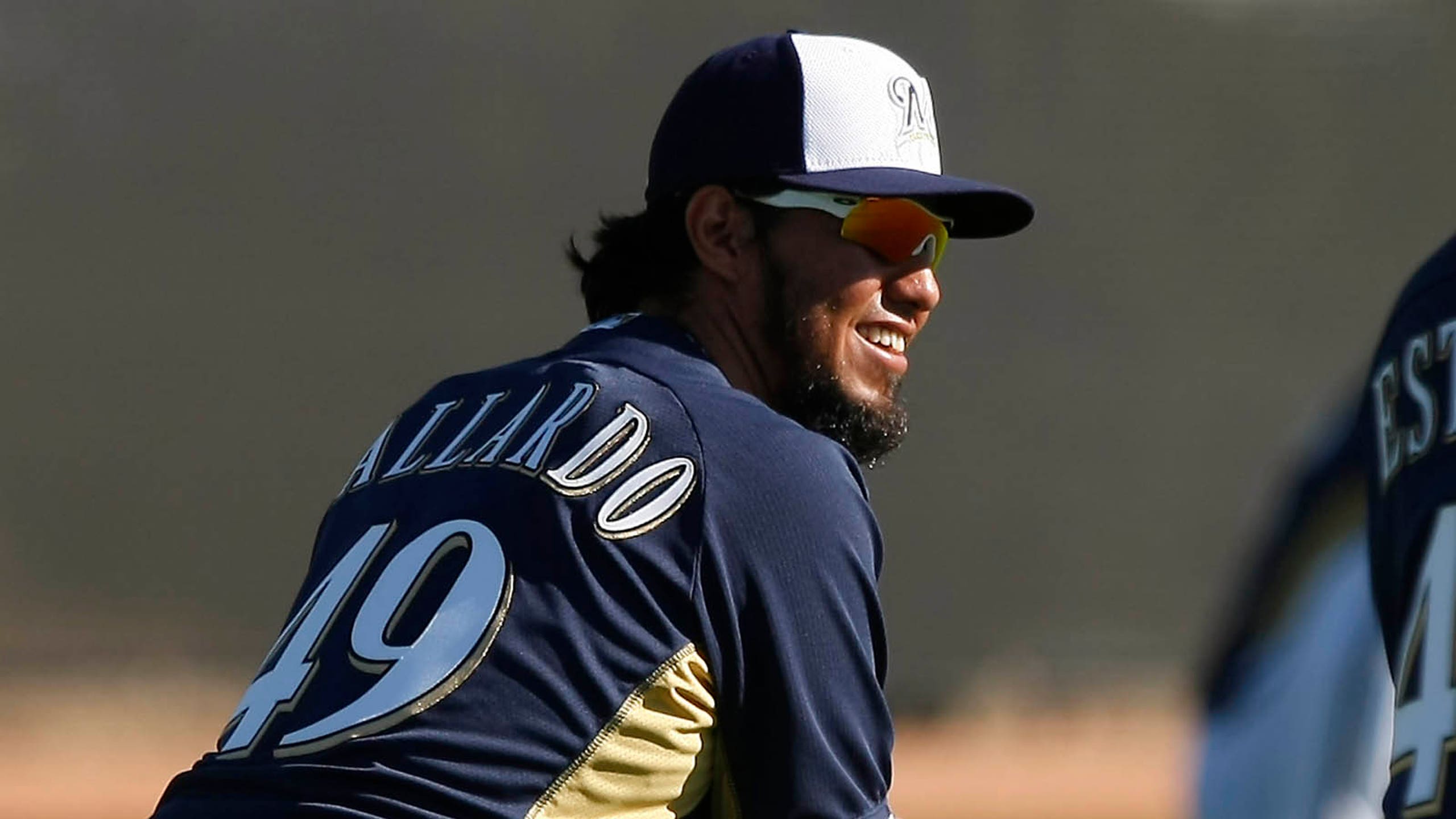 Back on the curve: Gallardo wants to return to old pitch
BY foxsports • February 18, 2014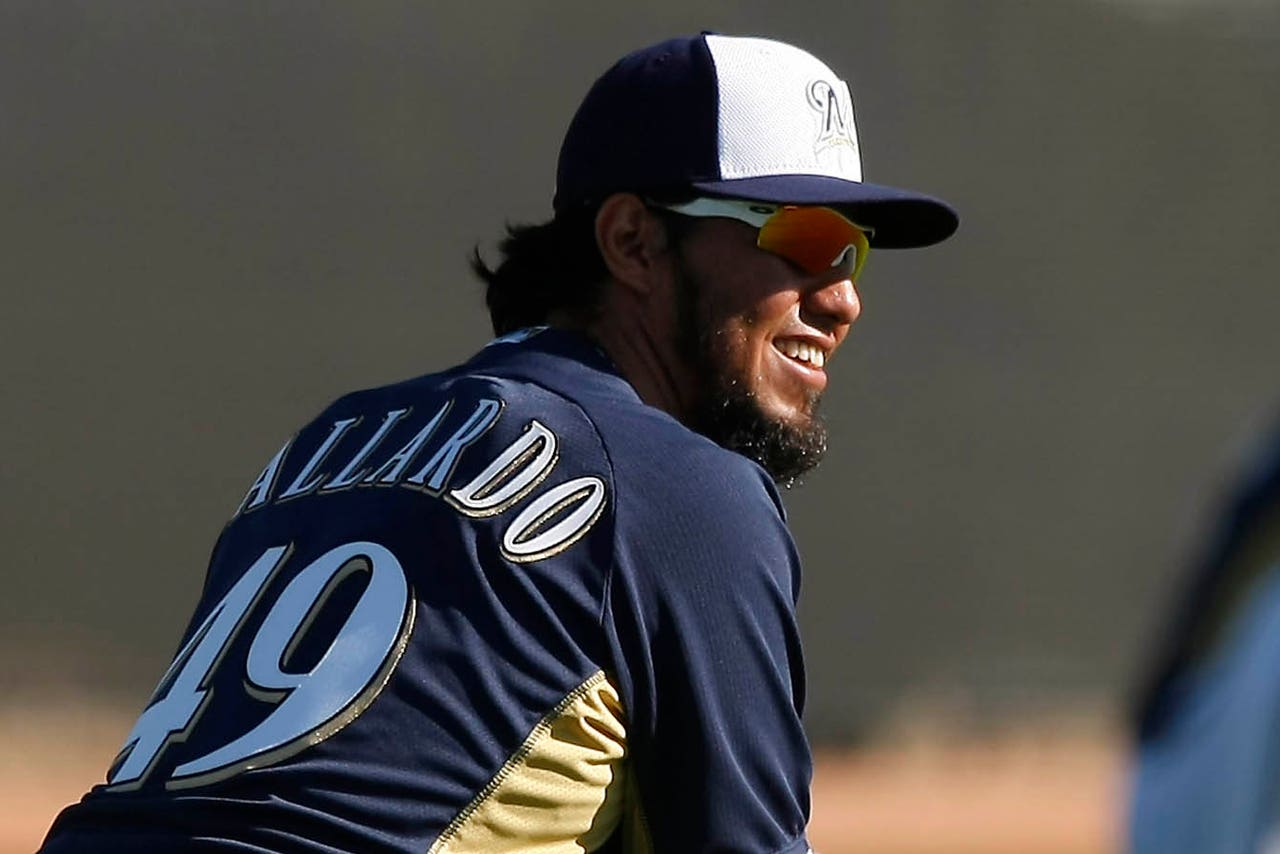 There are a lot of pitchers in Major League Baseball that would be quite happy with the numbers that Yovani Gallardo put up last year. While he led all Brewers pitchers in wins and strikeouts, the Brewers 2010-13 Opening Day starter was far from happy with his performance.
"I wasn't happy at all about last year. It's obviously the worst season I've had since coming up from the minor leagues. For myself, my number one goal is to improve each season. And I think last year, I went in the opposite direction."
The numbers bear Gallardo out. His 12 wins and 144 strikeouts were the fewest of any of his five full seasons as a starter, while his 1.362 WHIP was higher than in any season except one. The right-hander's 7.2 strikeouts per nine innings was the lowest of his career, down significantly from the 9.0 punchouts per nine he averaged 2012 and 2013.
The 2010 All-Star has a good sense of where he might have gotten off track last season.
"I think I fell in love with my cutter and slider a little too much last year. That cutter really is a harder pitch than my curveball. It's much closer to a fastball and my slider maybe wasn't as hard on the hitters timing. And getting away from the curveball, I wasn't showing hitters different angles either."
Brewers catcher Jonathan Lucroy agrees that getting away from the curveball was a mistake and even feels partially responsible.
"I can probably take some blame," Lucroy said. "When you don't throw a pitch very often, it doesn't stay has sharp. His cutter and slider have recently been such a big part of his success, but that curveball is such a huge part of keeping hitters off of his other pitches. We need to get that pitch back."
Gallardo, too, is committed to working on that curveball in spring training.
"The main thing I want to work on is throwing that curveball for strikes so that it can get me back to even in the count and even or ahead with that first pitch," he said. "It's something I was able to do my first few years when I came up. Working on that is going to help me out a lot this season."
Brewers manager Ron Roenicke would also like to see his ace turn to the curveball more often.
"Yo has a great curveball, but he lost the feel for it last season," Roenicke said. "But when he had it, it made a difference on the way he went through lineups. They have to respect that Yo has that curveball and that he can throw it and how it forces hitters to stay back and maybe miss that mistake fastball. When you don't have anything slow, it's hard to get away with mistakes as much."
This season also marks a contract year for Gallardo. The 27-year-old is in the final season of a five -year deal signed in 2010. The Brewers hold a $13 million team option with a $600,000 buyout on their ace. It's an option, it seems, Gallardo would like to see picked up.
"I'm sure the contract will work out," Gallardo said. "I've just got to go out there and perform. I like the Brewers organization. I've enjoyed it here. I enjoy playing in Milwaukee and the fans have treated me well."
Yet, when it comes to statistics and the sort of personal goals that could impact the status of his contract, Gallardo has very little to say.
"I know what sort of things I have to do to get back on track," he said. "Staying healthy and pitching every five days, I'm going to get out there and do them. I know what I'm capable of. But, every year, my number one goal is to win the division and make the playoffs. With the team we've got, it's the same goal this year."
---