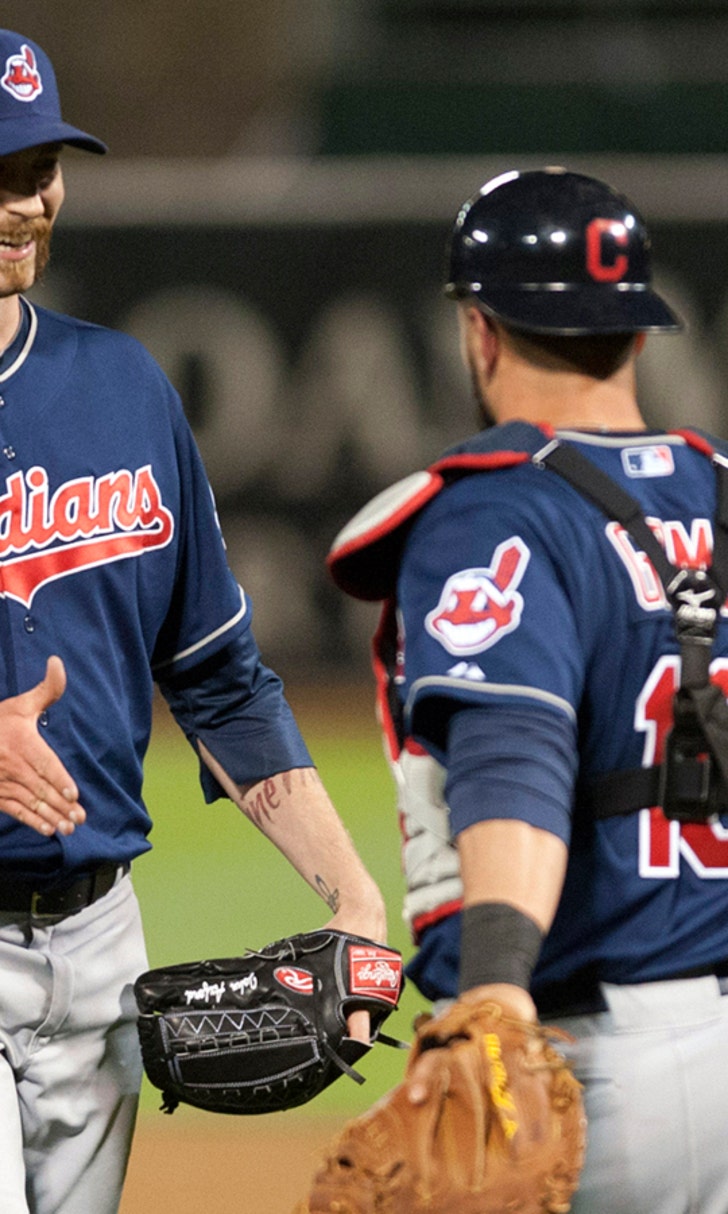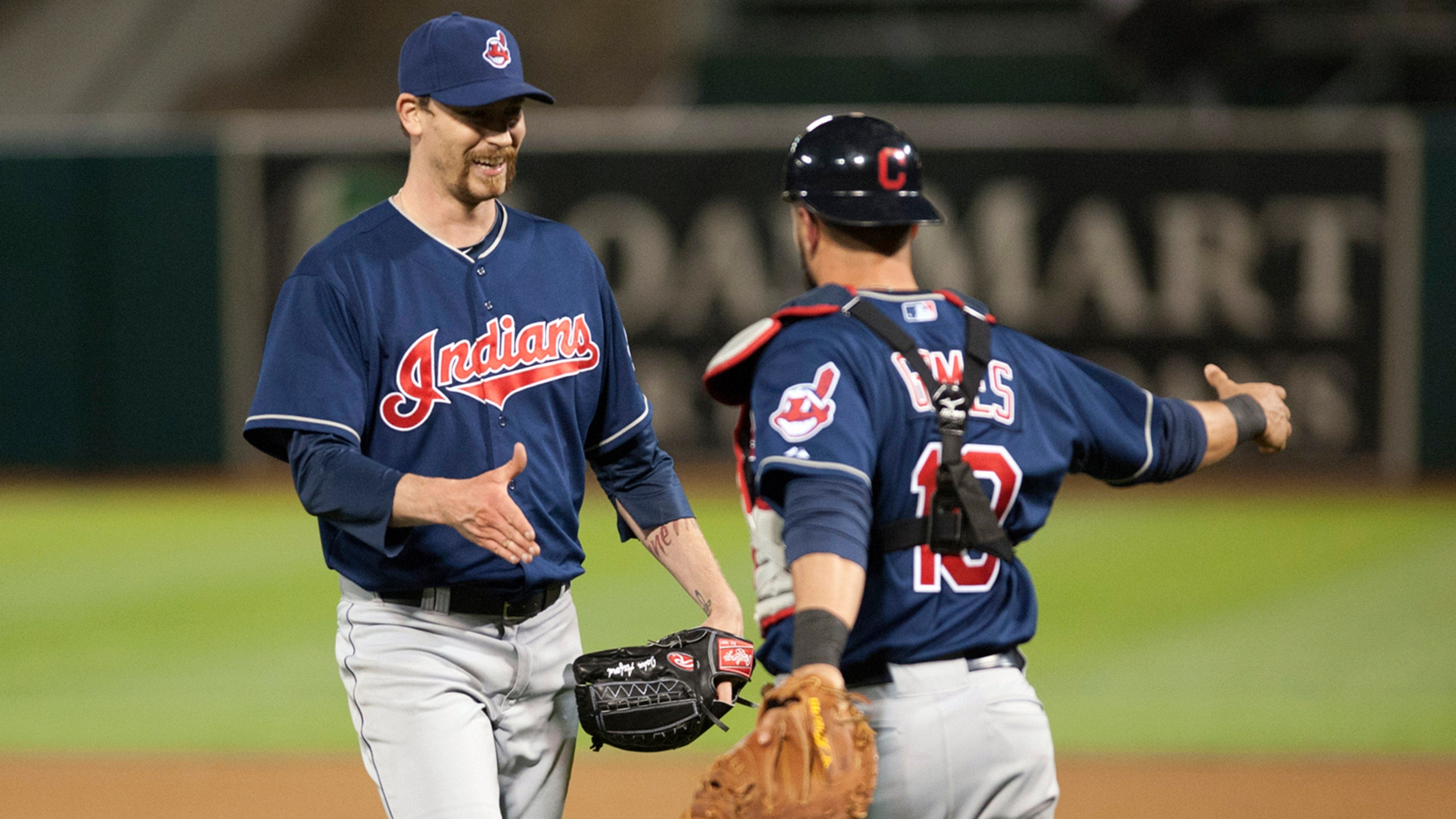 Axford getting back to early-season form
BY foxsports • August 5, 2014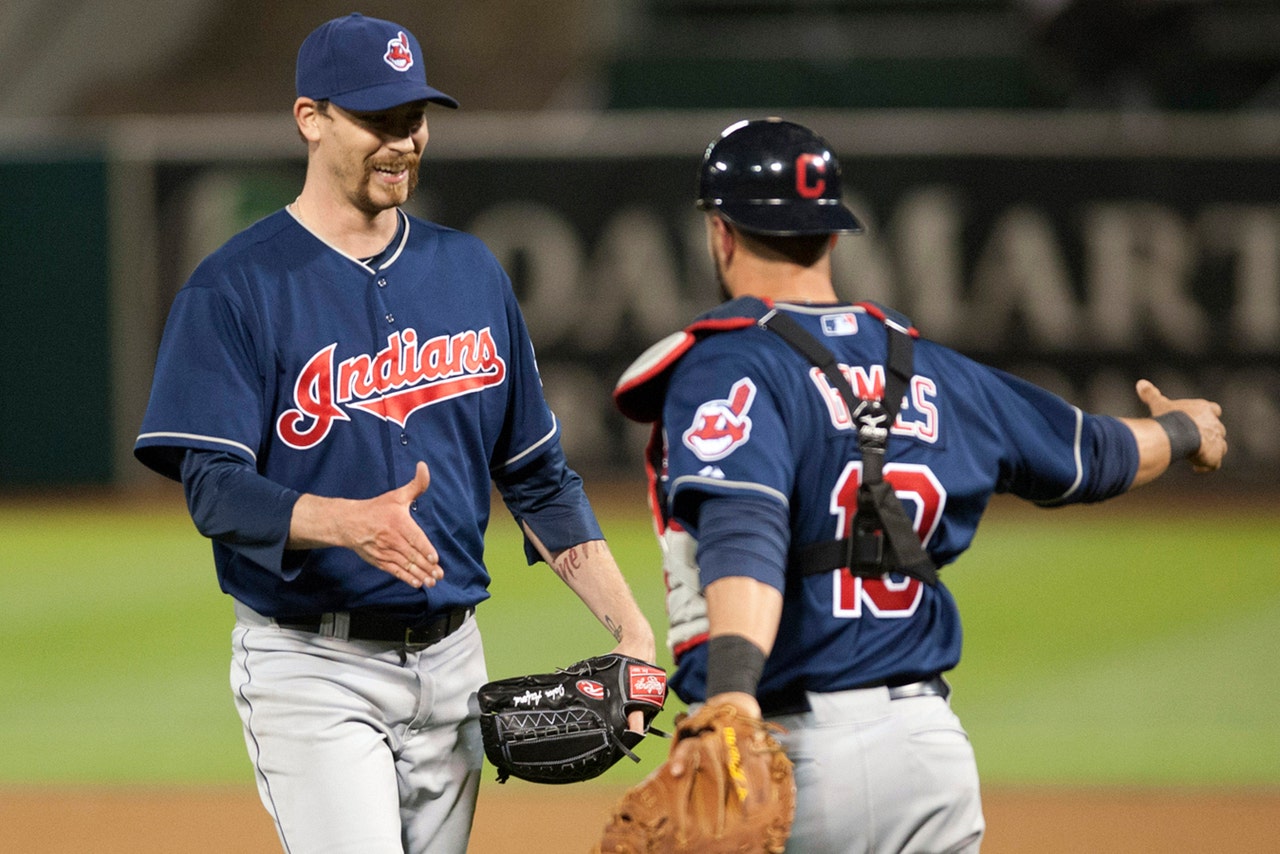 CLEVELAND -- After struggling and being in bullpen limbo for awhile, John Axford has been showing signs of his early-season form.
Axford came in with one out in the eighth inning of Monday's 7-1 win against the Reds and worked the final 1 2/3 innings. Even though the Indians had a four-run lead when Axford came in, there were two runners on and the on-deck batter represented the tying run, which qualified him for his first save since May 3. It was after getting that save when Axford's troubles began and he was taken out of the closer's role less than a week later.
The right-hander has allowed only one earned run in his last 10 appearances (9 1/3 innings worked) after having a stretch where he gave up six runs (five earned) in 7 2/3 innings (nine games).
"When we took him out of the closer's role, trying to find another role for him was difficult," manager Terry Francona said. "When a guy is used to a role and then he is kind of the wild card out there it can be harder for him. We've come to the conclusion that he's at his best when he's still pitching with adrenaline because he still has that feeling of end of the game."
Axford was happy to get the save and thought that his last one had been in April. The thing that he was pleased about was being able to stay in during the ninth after two runners got on base.
"Yan Gomes hitting that home run (in the eighth) kept me out there for sure," Axford said. "Getting two guys on base in the ninth that would be a spot for Cody (Allen) to come in and pick up a save and do what he's done all year. But I got to stay out there and fix my problem that I got myself into."
SWISHER UPDATE: Nick Swisher took batting practice before Tuesday's game and is available as a pinch-hitter if needed. With the series shifting to Cincinnati for the next two games and no designated hitter, Swisher is unlikely to be in the lineup for either game.
When the Indians played at Arizona and Los Angeles in late June, Swisher was a pinch hitter in four games and started at first base in one.
BOURN TIMETABLE: Michael Bourn will play five innings for the RubberDucks tonight in his first rehab game. Francona said the plan is for Bourn to go five innings tomorrow, seven on Thursday, off on Friday, seven on Saturday, off on Sunday and then play nine innings the next two games, which are likely to be in Columbus. Akron is home through Sunday.
"A lot of this will depend on the volume of work he gets and base-running so things can change," Francona said. "There could be a designated hitter role too in some of those back-to-back games."
Follow on Twitter joereedy
---