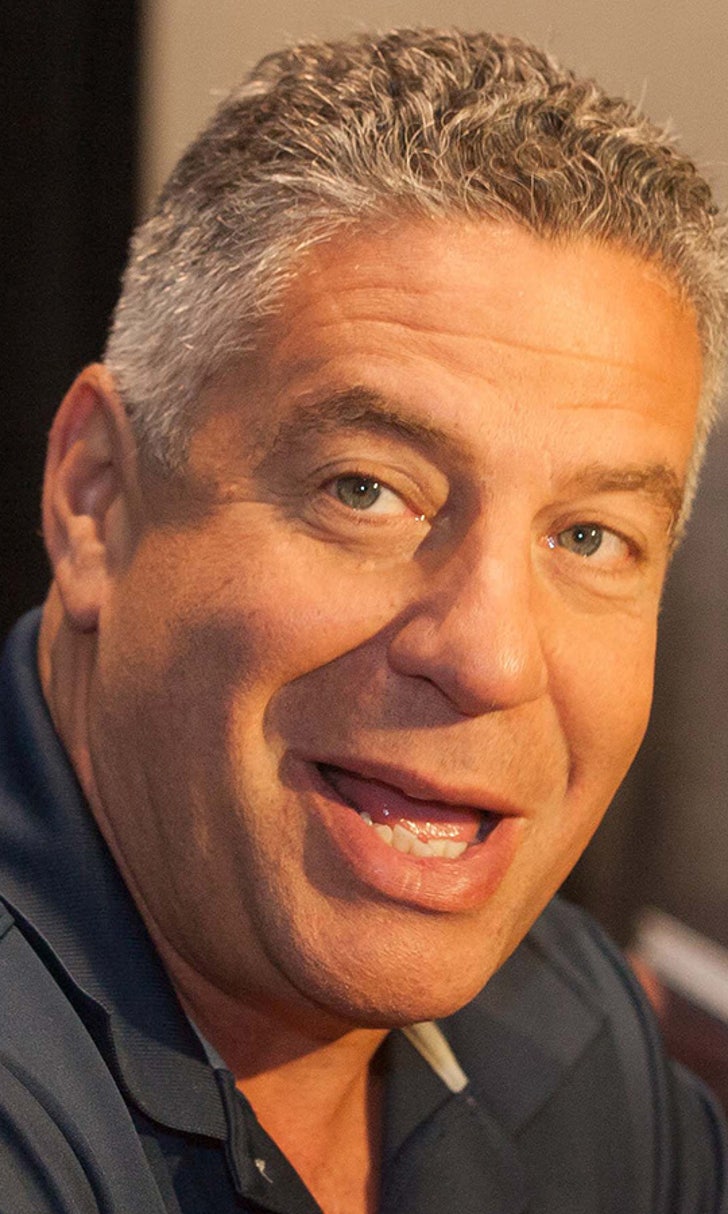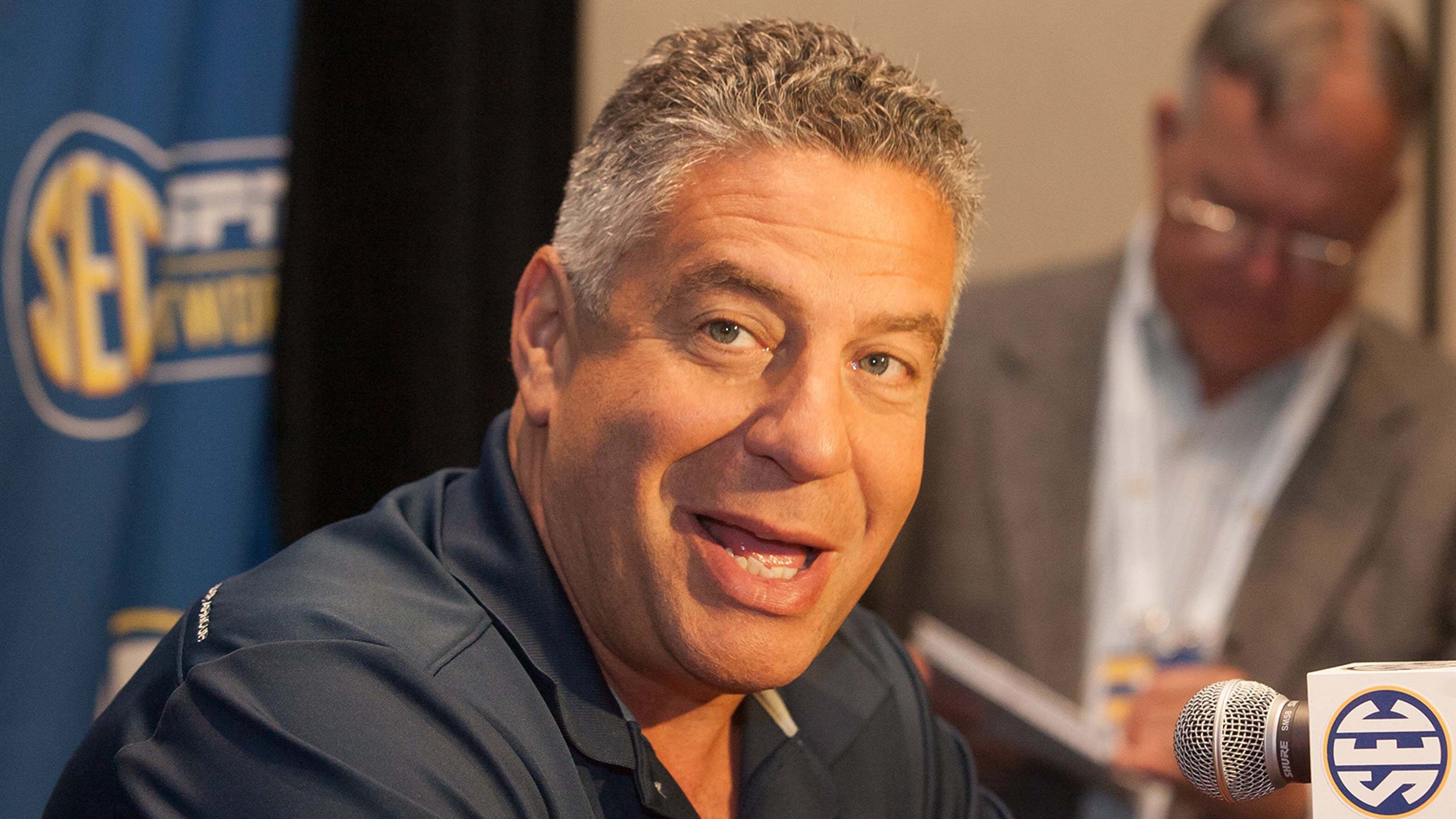 Auburn's Pearl headlines SEC's three-man class of new coaches
BY Zach Dillard • October 22, 2014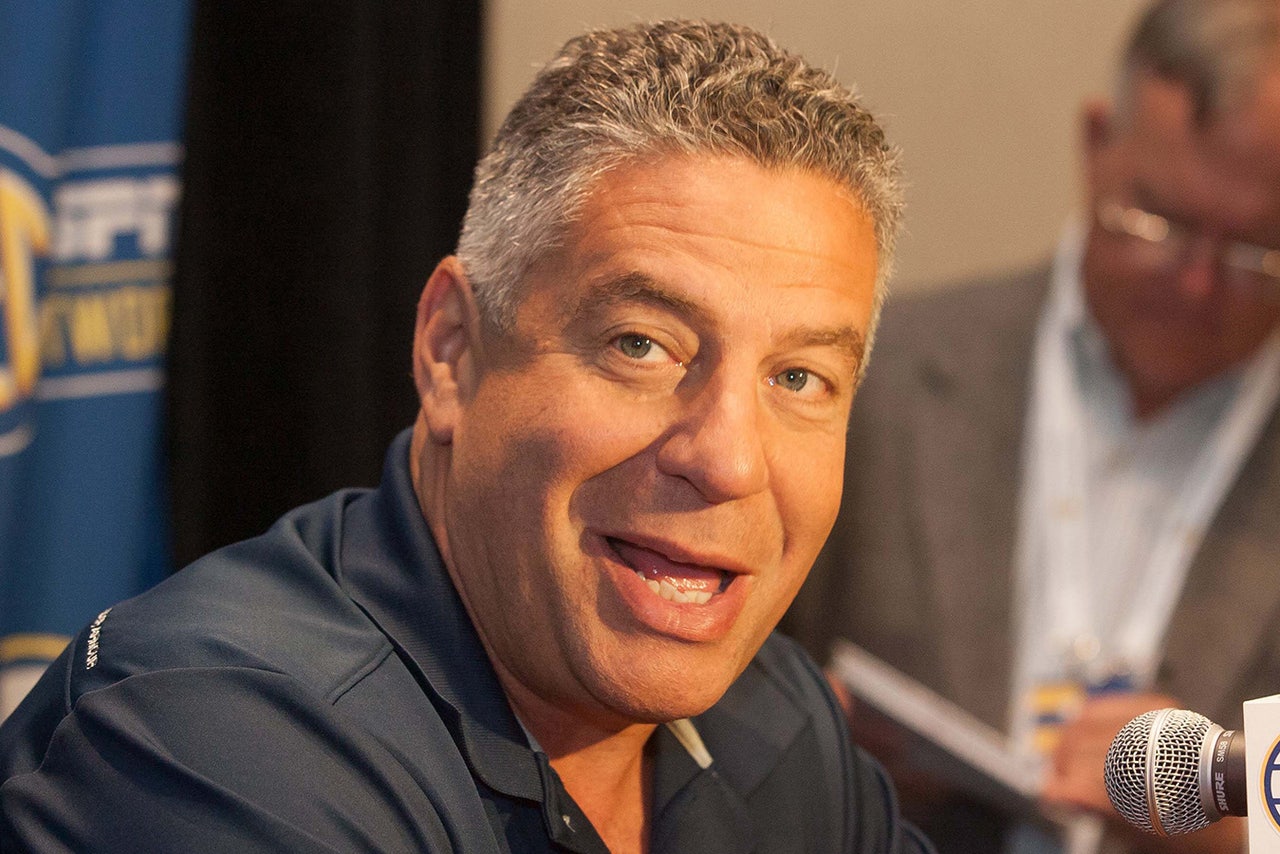 CHARLOTTE, N.C. -- During his time away from coaching college basketball, Bruce Pearl remained a busy man. His phone continued to ring. As the former Tennessee coach served his three-year show cause penalty for lying to NCAA investigators about a cookout held for recruits, he harbored doubts about his future in coaching. He intimated as much to Florida coach Billy Donovan.
"(Bruce) and I kinda kept in touch while he was out. I know for him that was a very, very painful, difficult situation that he probably wished he didn't have to go through. I'm sure no one wants to go throughs something like that," said Donovan, whose father, Bill Donovan Sr., also kept in touch with Auburn's new head coach throughout the show cause period. "He really wasn't sure if ever wanted to coach again. In my conversations with him, he just wasn't really sure."
That uncertainty lingered for Pearl all the way through his job interview with Auburn athletic director Jay Jacobs. As a part of a refocused approach to revive Auburn basketball -- a new facility, a coaching change, the athletic department's hiring of David Benedict, an administrator with a basketball-heavy background -- Pearl became the focus of the job search. The position was his, if he wanted it.
"We spent a good deal of time talking about whether I was going to get back into coaching and whether it was right," Pearl said of his conversation with Jacobs. "Whether it was the right time, not so much whether Auburn was the right job, but whether or not this was what I was supposed to do."
In the end, Jacobs hired one of the most successful college basketball coaches working, a man with four Sweet 16 appearances at two different schools and NCAA Tournament appearances in seven straight seasons running, and inspired the type of hoops-related optimism rarely seen on The Plains. Pearl is the unquestionable headliner of a three-man class of new coaches in the SEC, joining Missouri's Kim Anderson and Tennessee's Donnie Tyndall -- three coaches with varying resumes who each took different paths to a league working diligently to improve its national perception.
With the infusion of fresh faces always comes hope, but perhaps no coach in the league is selling it quite like Pearl. The man peddles optimism effortlessly, pitching media members at the SEC Tipoff on Auburn's historic all-sport star power -- "I'll put up Charles Barkley and you put Michael Jordan, but then I'll raise you Bo Jackson." -- as if a program-changing commitment was on the line. With the 12 teams behind Kentucky and Florida vying for all the bells and whistles that come with national relevance in college basketball, Auburn needs all of this. Same goes for Tennessee and Missouri.
There's an interesting dichotomy between the SEC's three new hires. Just take a look at how Pearl and Tyndall landed at their respective schools. Whereas Pearl is coming off, essentially, a three-year ban from NCAA competition after enjoying a meteoric rise in the major college coaching world at Tennessee, Tyndall is the under-the-radar name that kept winning at mid-majors until he eventually landed in Pearl's former position. After working as an assistant at LSU, Idaho and Middle Tennessee, Tyndall landed the head job at his alma mater, Morehead State, before the 2006-07 season. After 114 wins and captivating 2011 NCAA Tournament run (led by NBA star Kenneth Faried) he took the job at Southern Miss. Two 27-plus-win seasons later, he's in Knoxville -- a job that under normal circumstances would not even be open.
The Volunteers are coming off a surprise Sweet 16 appearance under former coach Cuonzo Martin, but a variety of external factors led Martin to take the open California job this offseason. Tyndall isn't exactly inheriting a juggernaut, either: four starters, including stars Jordan McRae and Jarnell Stokes, are gone, creating a scenario where Tyndall had to plug eight new players into the program on short notice. Expectations are not high, not yet.
"I don't like to use this word, but basically you're in rebuilding mode," Tyndall said of his program. "And that may be hard for the fans to swallow or accept, but the reality is we're in a rebuilding situation. We only have four returning guys. We got the job late. And though we were pleased with who we were able to sign that late, we have a lot of work to do in recruiting. I think we're gonna get there, but it's gonna take some time."
Then there's Anderson, a former Missouri star player and assistant who is coming off a Division II national title at Central Missouri and, arguably, the most extreme of the new hires. Unlike Pearl and Tyndall, Anderson enters the equation with zero Division I head coaching experience -- he worked as an assistant at Missouri (twice) and Baylor -- after former Missouri coach Frank Haith bizarrely opted to take the Tulsa job, by all accounts a lower-profile job, in April. Again, it's a job that under normal circumstances would not have even been vacant.
When asked if his transition offered the most drastic change of the three new names, Anderson didn't hesitate.
"Probably. Bruce has obviously been here and Donnie's been very successful in two previous spots. From Division II to Division I, you're coaching elite athletes, the cream, the top. So I'm hopeful that the coaching part of it, that doesn't change a whole lot -- you've just got better players," said Anderson, who posted a 274-94 record in 12 seasons at Central Missouri. "But I'll find out. For me, I'm sure there will be a learning curve. I'm sure there will be some bumps."
Similar to Pearl and Tyndall, though, there wasn't much in the cupboard when Anderson, who described the jump to Division I as a "more of a 365-day-a-year job," arrived in Columbia. The Tigers' three-headed monster on the perimeter (Jordan Clarkson, Jabari Brown, Earnest Ross) are now playing professionally. Sophomore Johnathan Williams provides a solid foundation to build around, but Anderson will need a few more trips to the hardware store before Mizzou is once again pushing the SEC's upper echelon.
As each coach navigates Year 1, expect to see adjustments. Their teams are young, occasionally inexperienced and, perhaps worst of all for the record, other teams in conference outside of the two top dogs appear to be piecing things together. The situations may not be ideal, but the schedule remains.
"I think any good coach is going to adjust his style to his personnel. And I've done that at both Morehead (State) and Southern Miss in my first years," Tyndall said. "Just play to the players' strengths you have, whether that's more zone, whether it's less pressing, more of a perimeter attack versus an inside game. We'll certainly do that this year as well."
Coaches are not hired for short-term quick fixes, though. There's always the long view, and in that regard Pearl reigns supreme among this incoming class.
He drew high praise from his fellow coaches -- Tyndall went as far as saying that Auburn will eventually be a top three or four program in the league -- and drew the largest crowd of the day at the Ballantyne Hotel in Charlotte. He's a recognizable personality with a narrative to boot. It didn't take long for him to re-join the ranks of John Calipari and Billy Donovan as one of the league's preeminent voices.
"I do feel a great responsibility to give Auburn a great return on their investment, because they made an investment, they made a commitment," said Pearl, whose show cause penalty ended in late August. "To hear Jay Jacobs talk about it: Jay Jacobs, one of his great mentors is (SEC commissioner) Mike Slive. And when Mike Slive at times has taken our basketball conference to task -- he's supported it, he's committed to it, but he expects the results. ... And I think in some ways Jay thought he was letting his mentor down. And he said, 'We're gonna do what we have to do to give Auburn a chance to be relevant and competitive in college basketball.'"
If nothing else, and for whatever reason if this venture goes against majority opinion and fails, it will be a well-received splash hire. Pearl said the school has already sold 3,000 more season tickets than last year. And his team, despite his inheritance, will have some intriguing talent.
Though the Tigers were a sub-.500 team last season and lost their best player in Chris Denson, the additions of the top returning scorer in the NCAA (Antoine Mason from Niagra), No. 1 JUCO recruit Cinmeon Bowers and efficient guard K.C. Ross-Miller from Nex Mexico State will provide some immediate upside. Pearl has praised the work of the team's top returning player, K.T. Harrell, as well. There's noise to be made, certainly more than the program has made while missing the NCAA Tournament every season since 2003.
Pearl teams, traditionally, play uptempo, lock down defensively and, most importantly, win. He did it at Wisconsin-Milwaukee and Tennessee, and standards have not changed. Different locale, same goals, same sales pitch -- and it's paying off for Auburn.
"I think to be successful, coaches should not consider themselves rented or leased. Coaches should buy and sell," Pearl said. "I'm all-in. I'm all-in at Auburn. And that's what Auburn needed. It didn't need somebody that was gonna go there for a while, get the program going and then go someplace else. They wanted somebody that was going to live in that community, that was going to build a legacy, if that's possible."
---