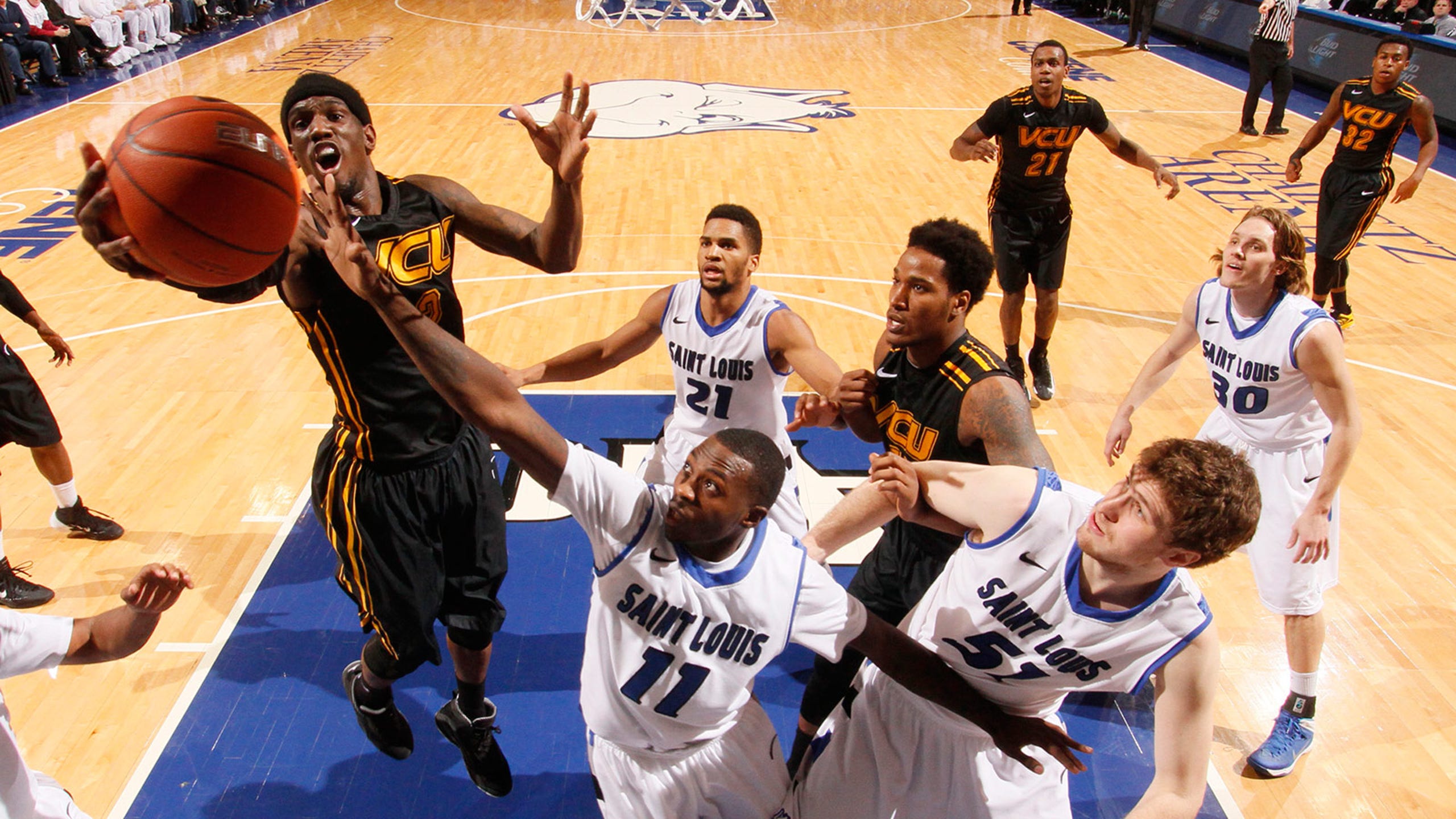 Atlantic 10 power rankings: SLU is No. 10 in the country, No. 1 in the league
BY foxsports • February 17, 2014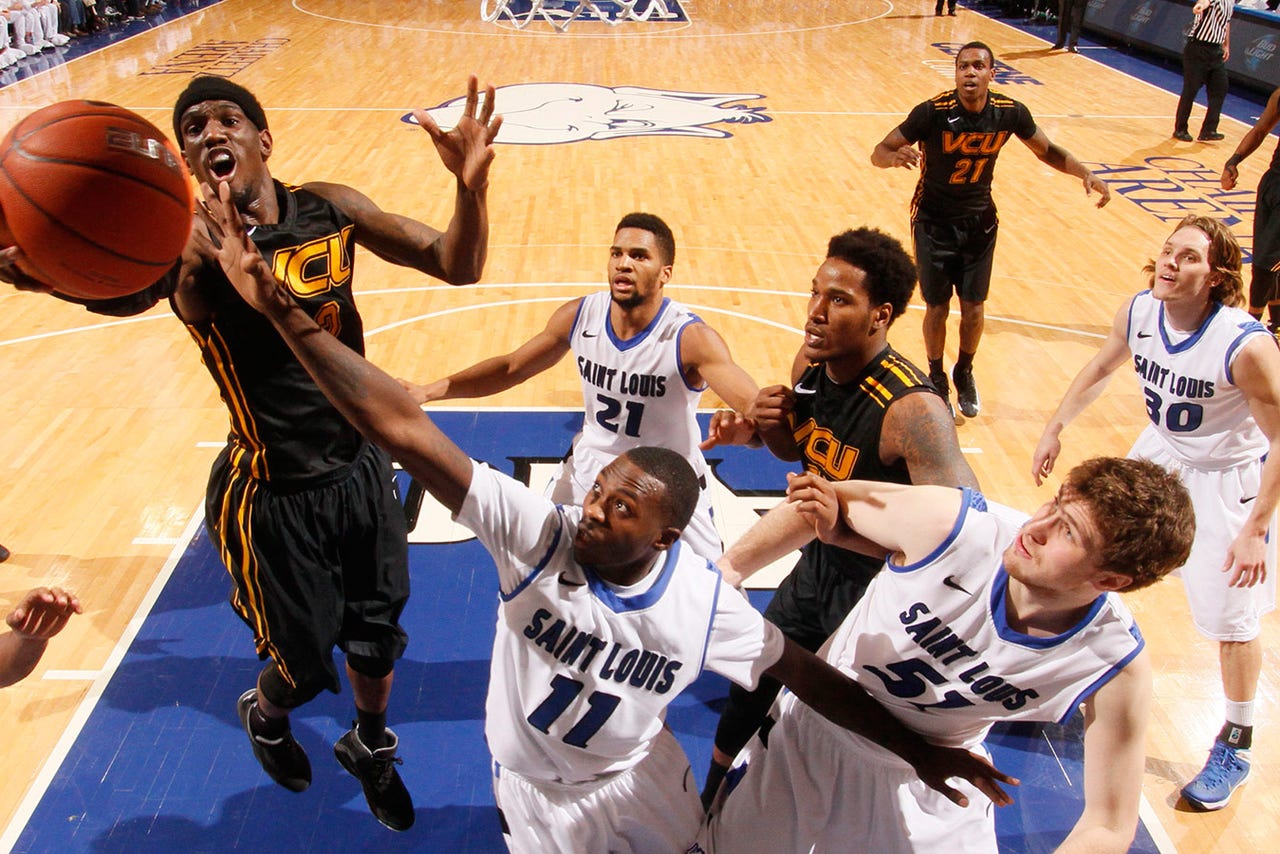 ST. LOUIS -- Saint Joseph's coach Phil Martelli said it two weeks ago about the Saint Louis Billikens. "This is a Top 10 in America team," Martelli said.
VCU coach Shaka Smart chimed in Saturday. "They have all the elements of a terrific team," Smart said. "They have great coaching, very good talent, terrific experience.
"I don't know why they're not in the Top 10 now."
Well, they are.
Two days after Smart made his comments, the Billikens landed in the Top 10, coming in at 10th in both the Associated Press and USA Today coaches polls Monday. The ranking is SLU's highest since it reached No. 9 in the 1964-65 season.
It also comes 23 months after the late coach Rick Majerus told The Portland Oregonian, "We'll be a Top 10 team in about three years. I did it at Ball State, did it at Utah, and we're going to do it here."
Despite leading the program to historic heights, which includes a school-record 17-game winning streak, the five senior starters refuse to get caught up in any hype.
"Really, it's just a number," forward Dwayne Evans said about the ranking. "We're in the middle of February; it doesn't have much meaning."
Neither, of course, do our Atlantic 10 power rankings -- which SLU tops for the fourth straight week -- but they're fun, so why not?
1. Saint Louis (23-2, 10-0)
This week: At George Mason on Wednesday, George Washington on Saturday
Last week: Beat VCU 64-62
Before the Billikens play host to the best team from the D.C. area, they hit the road for a game against the lowest-ranked D.C. team. But don't look for SLU to take George Mason lightly. The Patriots gave the Billikens as tough a home game as any team except Wichita State.
George Mason led by seven points with 7:32 to go and took the Billikens to overtime before Rob Loe scored 10 points in the OT to lead the Billikens to an 87-81 victory. George Mason made 51.5 percent of its shots in what remains the best-shooting performance against SLU all season. Bryon Allen's 30 points were the most scored by a SLU opponent this season.
"They have a lot of bounce," Billikens coach Jim Crews said. "They're very lively bodied guys both on the perimeter and the inside."
2. VCU (20-6, 8-3)
This week: At Massachusetts on Friday
Last week: Beat George Washington 92-75, lost at Saint Louis 64-62
After hitting 13 3-pointers in a victory over George Washington, the Rams made only two in 16 attempts in their loss at SLU. "If we could shoot our normal percentage from 3 (34.9), we're in pretty darn good position," Smart said. None of the misses hurt worse than the one by Treveon Graham, who clanked an open 3 that would have given the Rams a lead late in the game. VCU gets another shot at SLU on March 1 on the Rams' home court.
3. Saint Joseph's (17-7, 7-3)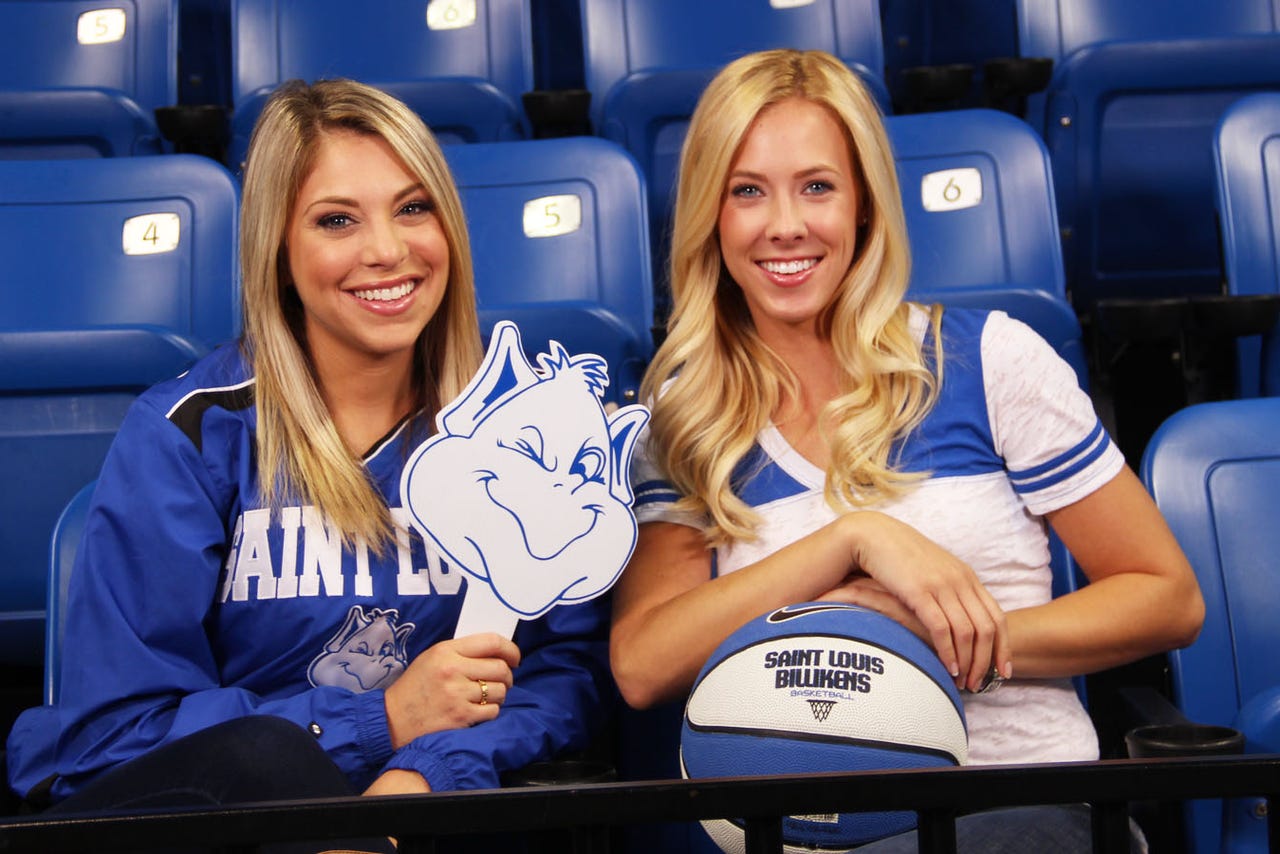 FOX SPORTS MIDWEST GIRLS: Read their bios, check out their upcoming appearances and view their photo galleries and videos.
This week: At Rhode Island on Wednesday, Fordham on Saturday
Last week: Won at La Salle 75-64
The Hawks got their most balanced attack of the season with all five starters scoring in double figures in last week's victory over their cross-city and conference rival. Saint Joe's emerged from the toughest stretch of its conference schedule with a 4-2 record to keep its NCAA tournament hopes very much alive.
4. Richmond (17-8, 7-3)
This week: George Washington on Tuesday, La Salle on Saturday
Last week: Won at Duquesne 75-58, beat Fordham 82-70
Five-foot-eight Kendall Anthony is averaging 24 points during a three-game winning streak that has revived the Spiders' chances for a top-three finish in the conference. Anthony is the Atlantic 10's leading scorer in conference play, with a 20.0-point average.
5. Massachusetts (20-5, 7-4)
This week: VCU on Friday
Last week: Lost to George Mason 91-80, won at George Washington 67-6
Chaz Williams, the Minutemen's 5-9 dynamo point guard, has been playing with back, rib and hip injuries, and it's starting to show. He shot 6 for 26, including 2 for 14 on 3-pointers, last week and failed to reach double figures in either game.
6. George Washington (19-6, 7-4)
This week: At Richmond on Tuesday, at Saint Louis on Saturday
Last week: Lost at VCU 92-75, lost to Massachusetts 67-61
It was a tough week for the Colonials, who suffered their first home loss of the season and first two-game losing streak. The schedule is just as difficult this week with games at surging Richmond and SLU.
7. Dayton (17-8, 5-5)
This week: La Salle on Wednesday, at Duquesne on Saturday
Last week: Beat Rhode Island 76-69
Dyshawn Pierre scored 21 points and had 12 rebounds to record his first double-double in conference play. Pierre led the way in the Flyers' fourth straight victory that evened their record in Atlantic 10 play.
8. St. Bonaventure (15-10, 5-6)
This week: Duquesne on Wednesday, Rhode Island on Saturday
Last week: Won at Fordham 76-65, won at George Mason 85-73
After losing their first four Atlantic 10 road games, the Bonnies came through twice on the road last week. With two home games against teams below them in the standings this week, the Bonnies have a shot at improving to .500 in the conference.
9. La Salle (12-12, 4-6)
This week: At Dayton on Wednesday, at Richmond on Saturday
Last week: Lost to Saint Joseph's 75-64
The Explorers have lost six of their past seven to end all hopes of gaining an at-large bid to the NCAA tournament. Opponents have shot at least 45.0 percent in the six losses; La Salle has shot 45.0 percent only once during the skid.
10. George Mason (9-16, 2-9)
This week: Saint Louis on Wednesday
Last week: Won at Massachusetts 91-80, lost to St. Bonaventure 85-73
Someone must have forgotten to tell the newbie Patriots about protecting home court. They're 0-5 at home in Atlantic 10 play, but they have won their past two road games.
11. Duquesne (11-13, 3-8)
This week: At St. Bonaventure on Wednesday, Dayton on Saturday
Last week: Lost to Richmond 75-58, won at Rhode Island 83-71
Freshman forward L.G. Gil had a breakout performance against Rhode Island, making 5 of 6 3-pointers to finish with 19 points, his first game in double figures. Gil had scored a total of 20 points in his previous 10 games.
12. Fordham (9-15, 2-9)
This week: At Saint Joseph's on Saturday
Last week: Lost to St. Bonaventure 76-65, lost at Richmond 82-70
The Rams are the only team in the Atlantic 10 giving up 80 points per game in conference play, which is 19.1 points more per game than SLU is allowing.
13. Rhode Island (11-15, 2-9)
This week: Saint Joseph's on Wednesday, at St. Bonaventure on Saturday
Last week: Lost at Dayton 76-69, lost to Duquesne 83-71
Despite shooting better than 50 percent in both games last week, the Rams extended their losing streak to a season-most five games.
You can follow Stan McNeal on Twitter at @stanmcneal or email him at stanmcneal@gmail.com.
---