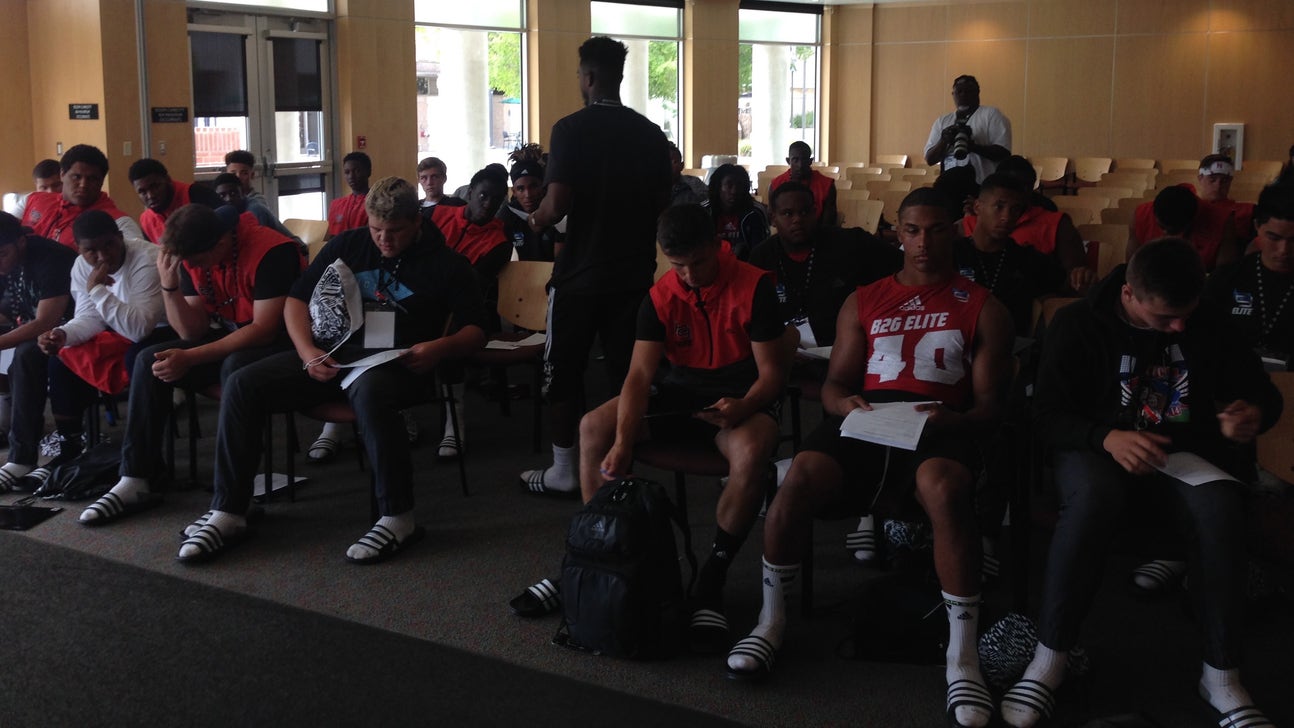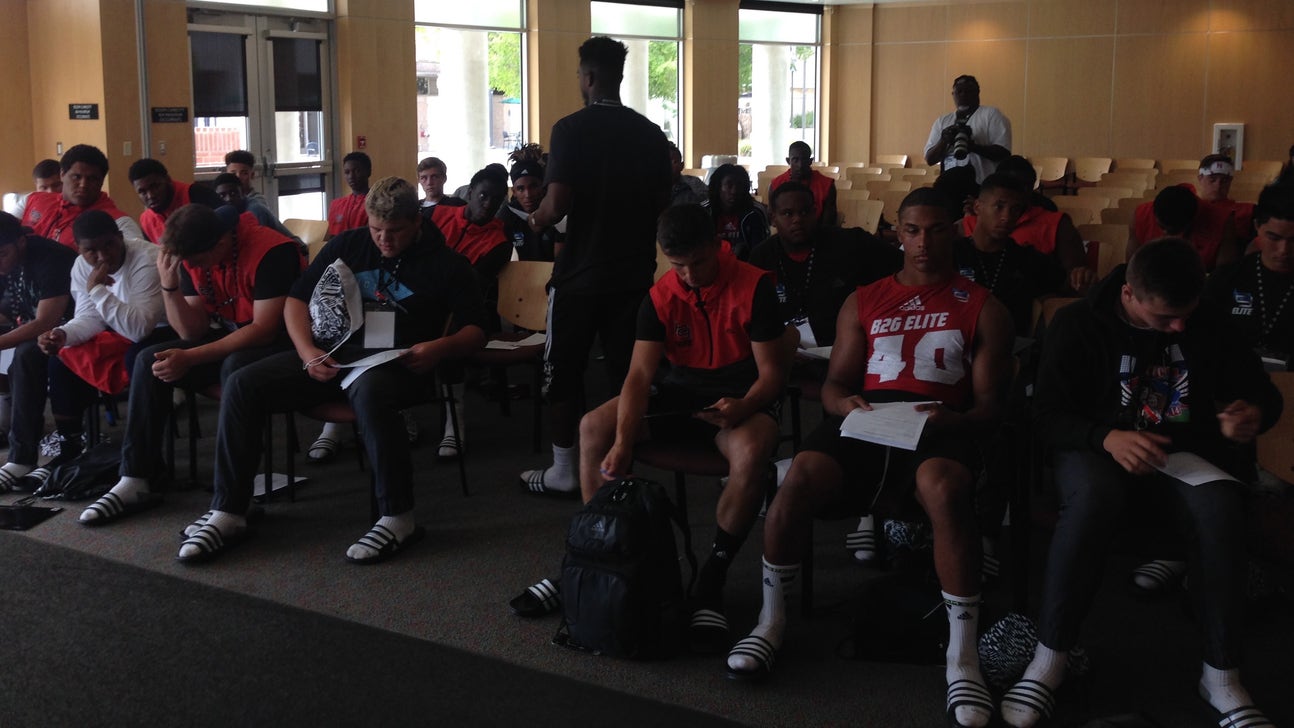 Athletes, coaches and media discussed at B2G Elite Camp
Published
Jun. 14, 2015 12:11 a.m. ET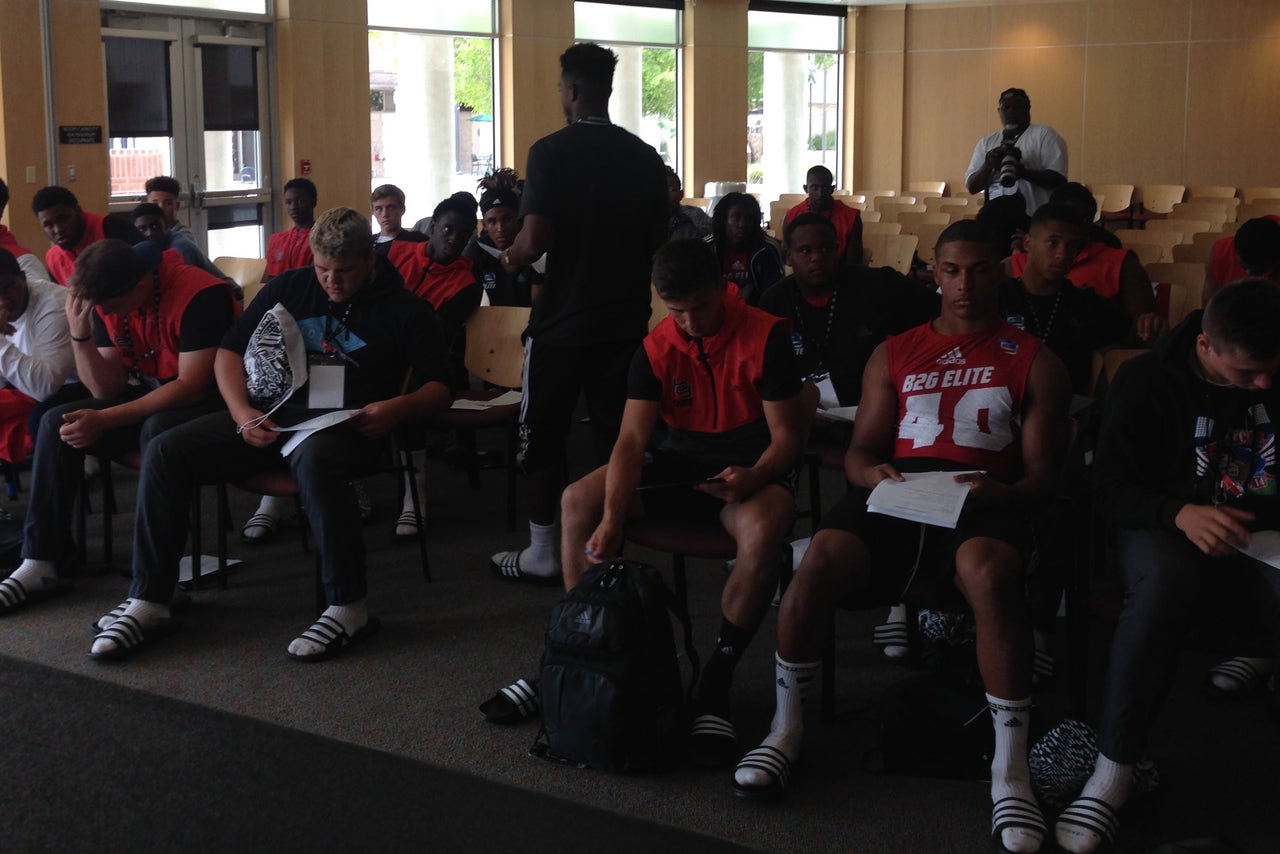 Steve Kerr lied. It was a little white lie on a big, bright stage.
It's the NBA Finals.
Media members from all over the world have landed in Cleveland and Oakland to cover the crowning of the NBA's next champion.
Was Kerr not telling the truth the right thing to do?
It was a point, among many, that was brought up at the B2G Elite Camp at Cal Lutheran University on Saturday afternoon at the camp's media training panel.
Campers, some of the top high school football players from around the country, were schooled on how to handle certain situations with the media by media members themselves.
Uncovered, media members openly gave up some tricks of the trade. It was a give and take, as athletes were able to express some of their displeasures of dealing with the media.
For Kerr, he felt like he had to lie. He didn't want to let David Blatt and the Cavaliers know what he had under his sleeve for Game 4. Is this the first time Kerr has lied to the media during his first season as head coach? Probably not.
It is, however, commendable that he admitted it no matter how much it drew criticism from media members. At the end of the day, he's trying to win a championship.
Kerr, discussing his plans for Game 4 in the open, as he put it, would have been the equivalent of walking up to Blatt's door and giving away his game plan.
Kerr isn't the first coach to lie, nor will he be the last. If you've ever encountered a coach, no matter the level, most, not all, tend to be some of the most paranoid people on the planet. Most fibs coaches tell have to do with strategy. 
Although strained at times, the relationship between athlete and media -- or in the case of Kerr, coach and the media -- doesn't have to be.
The two can and most often do coexist. Kerr has shown over his rookie year to be one of the most open coaches in the league. But it has to be a two-way road paved with respect. Ultimately, it's a selfish society in which no one cares what the other is going through. 
Athletes can better understand that reporters have a job to do. Reporters can better understand that, although impressive, athletes aren't robots.
Athletes can better understand the pressures that come with being on deadline. Reporters can better understand the heartache that comes with dealing with a tough loss.
Should Kerr have given up his strategy? Absolutely not. This is the NBA Finals. He's trying to win a championship. But lying about it wasn't the way to go. One media member a part of the panel discussion stressed integrity to the athletes.
If both sides stress it, in all instances, there wouldn't be much to have a rift about.
---