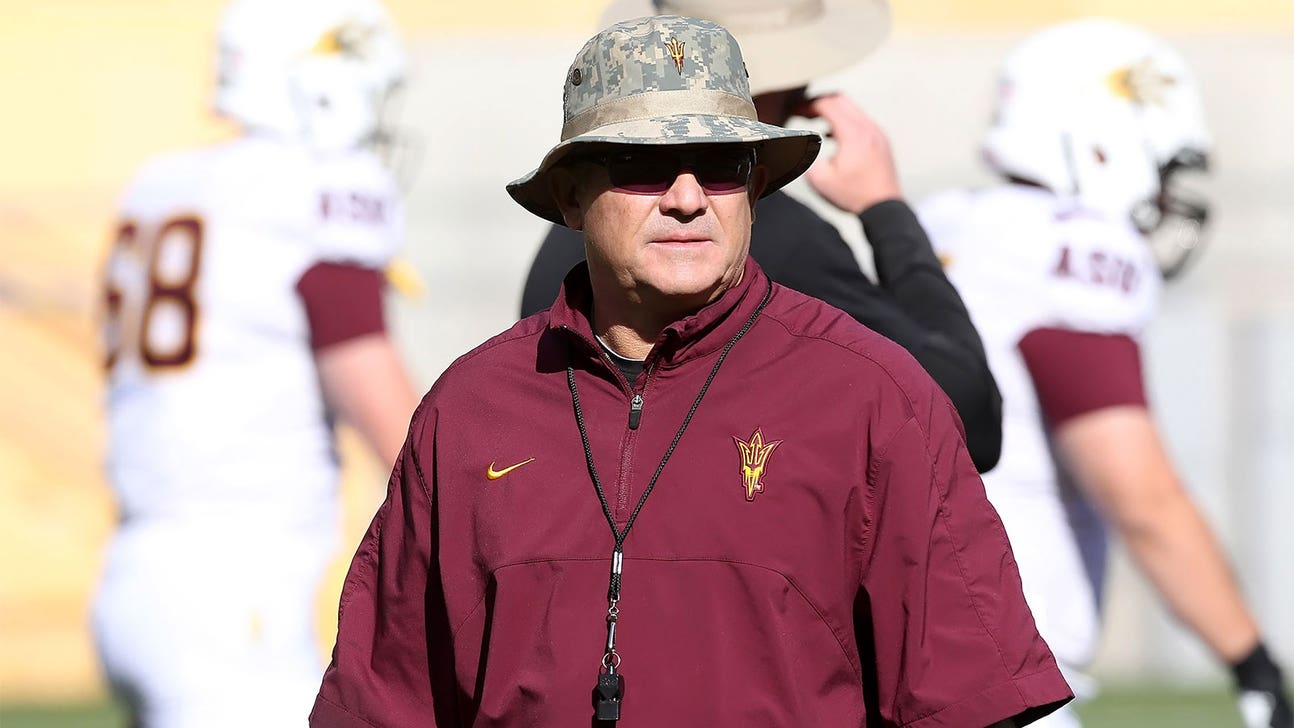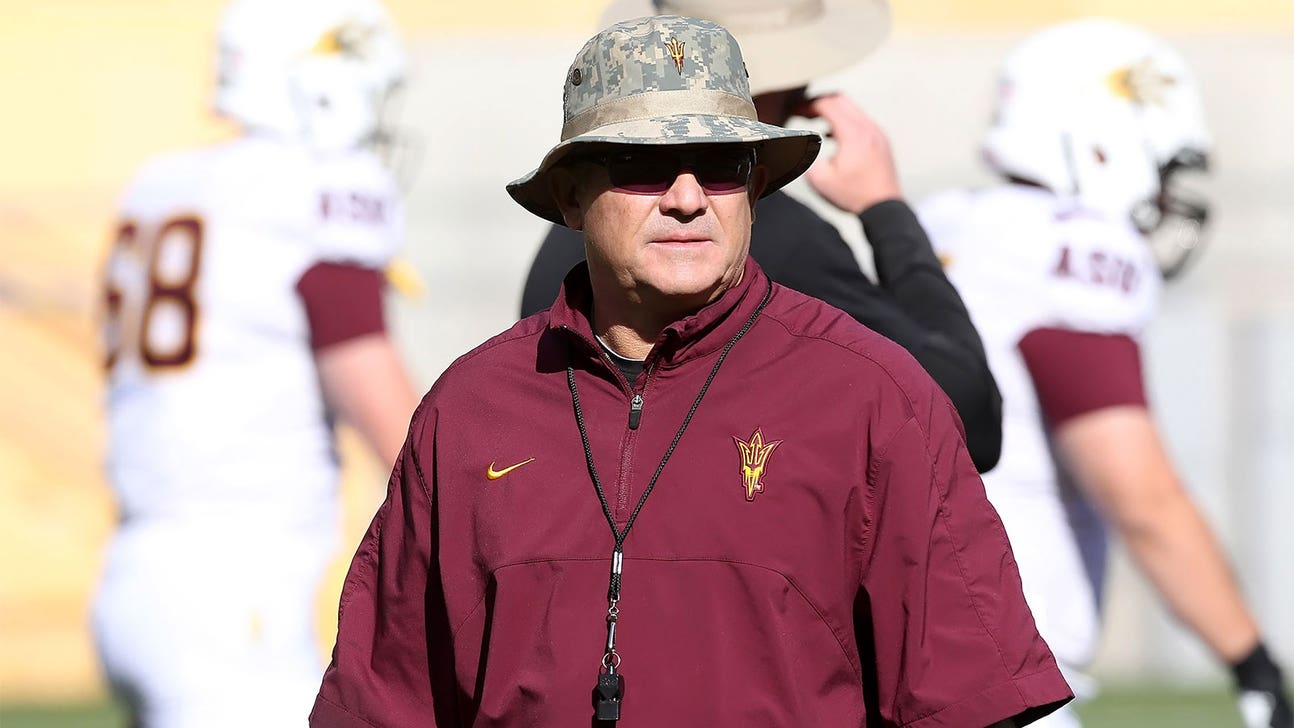 ASU's special teams philosophy evolves
Published
Aug. 7, 2014 2:09 p.m. ET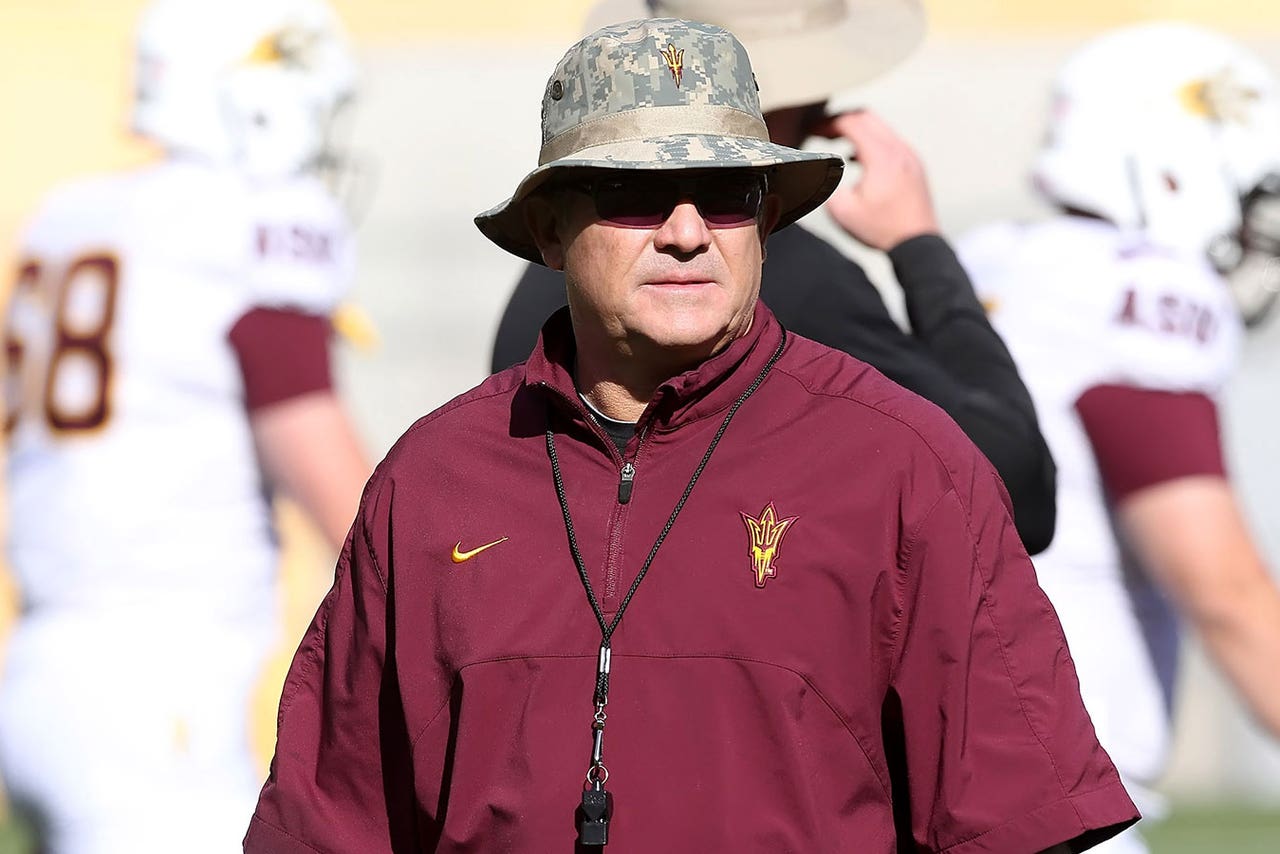 TEMPE, Ariz. -- Since his arrival at ASU, coach Todd Graham maintained the philosophy that his best players should play on special teams. All-American defensive tackle Will Sutton, for example, played on punt shield last season.
This season, that philosophy will evolve.
Graham on Wednesday night said his best players must be able to play special teams but they won't be relied on to do so in the same way they were the past two seasons.
"You have to be able to use your best guys," Graham said. "The problem is when you're playing as many snaps in this conference as you're going to play you've got to have those second-level guys that can step up and play there.
"So, no. Playing the best guys, the answer to that is we've got to have more depth guys playing on special teams."
Graham gave the example of linebacker Chris Young, who last season played on kickoff return and excelled at it early in the year. But by the second half, he was worn down from doing so along with his defensive duties. Playing top players on special teams units also creates a greater injury risk.
Save for field goal kicking, special teams were ASU's biggest weakness last season. Return coverage in particular proved costly, especially in the two losses to Stanford. This offseason, Graham reunited with his longtime defensive coordinator Keith Patterson, who was tasked with improving ASU's special teams.
Depth was part of the problem in previous seasons, as ASU lost a significant number of players for what Graham called disciplinary reasons -- players who didn't fit with the way Graham runs his program -- and key contributors had to play special teams. But now, with a new class of freshman, ASU is deeper.
"This year's going to be a year where I'm not going to be able to redshirt a lot of people because I'm going to have to play them on special teams," Graham said.
It won't be just newcomers or second-team players on specials teams, though. Return men likely will be key contributors elsewhere, and other starters surely will see time on special teams, but Graham's philosophy -- combined, perhaps, with Patterson's -- has changed.
"We're being very strategic," Graham said. "We've got to count those snaps and know kind of where we're at with that."
There were few players flying further under the radar at the start of fall camp last week than linebacker Carlos Mendoza. The redshirt sophomore has spent the better part of two seasons rehabbing various injuries and has subsequently been somewhat forgotten.
But Mendoza is now running with the first team defense at will linebacker and capitalizing on his health and the opportunity to win a starting job.
"Carlos is having a great camp," Graham said.
Mendoza entered camp second on the depth chart behind Antonio Longino, who has since moved to Devil-backer. Now, Mendoza is finally getting a chance to shine in a first-team role.
"Personally, I feel like I have a great chance," Mendoza said. "I just have to stay strong and keep competing against the other players."
Mendoza admitted to a good deal of frustration the past two seasons as he battled injuries. After recording two interceptions in a game as a freshman in 2012, he suffered a season-ending shoulder injury. Last year, he saw limited action in six games. He also missed spring drills with a foot injury.
"It was frustrating, but just from all the support I had I was able to fight through," Mendoza said.
Mendoza says he is taking more preventative measures now, consulting with ASU's trainers and medical staff immediately if even the littlest issue crops up. With better health this season, Mendoza should have the chance to be a difference maker.
But Mendoza will have to fight off competition from freshman D.J. Calhoun, Longino if he moves back and postgraduate transfer Ruben Ibarra, a Purdue linebacker the past two seasons set to arrive soon.
"It is on me," Mendoza said. "I have to make sure I take the initiative to go out there and do things, not just sit back in the shadow like I have a couple years before. It's my time to step up."
Graham on Wednesday was asked about sophomore Zane Gonzalez, who has yet to kick much in front of media members. Gonzalez scuffled a bit in the spring but Graham said he's off to a strong start this fall.
Last season, Gonzalez was 25 of 30 on field goals. This season, Graham expects more.
"The biggest thing I've told him is he's got to prove it again this year," Graham said. "He knows he's got the talent to be the best kicker in the country. He had a great year last year, but we want to make every one of them. I look for him to be much more mature this season, and I want him to be 100 percent."
-- Graham said Wednesday night redshirt freshman safety James Johnson is neck and neck with redshirt junior walk-on Jordan Simone for the starting job at bandit safety. Johnson drew high praise in the spring but had been mostly quiet through camp so far. With Marcus Ball still out with an undisclosed medical issue, Simone remains the leader at bandit, but it appears Johnson is closing in.
-- After practicing in the morning session, running back Demario Richard was dressed in a green non-contact jersey for Wednesday evening's practice. His injury was not disclosed.
-- After moving Calhoun from will to spur and fellow freshman linebacker Christian Sam from spur to will on Tuesday, Graham switched them back for Wednesday night's practice. Both should remain at their original spots the rest of camp.
Follow Tyler Lockman on Twitter
---